Interviews / Global
Ask the experts
Auckland's mayor, a Slovenian urban planner and Taiwan's cycling maven all have one thing in common: they want to improve the way you get from A to B.
1.
Breaking the gridlock
Phil Goff, mayor
Auckland
In January, Auckland mayor Phil Goff and New Zealand prime minister Jacinda Ardern gathered with thousands of others to see the North Island city's Harbour Bridge lit up for the first time. Yet in spite of the cosmetic improvements that the 90,000 lights have made to the 1950s structure after dark, come morning the bridge becomes a scene of commuter misery once more as a bottleneck for traffic heading into the CBD.
Last year 800 new cars joined the road each week as Auckland's population continued to swell. New Zealand's longest road tunnel, opened by Goff in June, bypasses the bridge and downtown but the initial time savings are already tailing off. "We've had a massive underinvestment in infrastructure and there aren't easy solutions to that," says Goff.
Goff wants to be the mayor who stopped kicking the can down the road. The 32-year veteran Labour MP successfully campaigned in 2016 on introducing a regional petrol tax to fund increased transport investment in Auckland. Councillors will vote on the proposals as part of the next 10-year budget in June but getting Auckland moving again will take decades – a citywide light-rail network will take 30 years to build.

Auckland's gridlock can be traced back to a decision to scrap its tram system in the 1950s in favour of the Los Angeles model of urban development: long highways and sprawling suburbs. "[LA mayor] Eric Garcetti said the worst mistake that we ever made was following his city," says Goff, who plans to upgrade walkways and connect cycle lanes. "We are going to spend billions more over the next decade but it's still not enough."
Transport and housing are intrinsically linked in New Zealand's largest city. Most Kiwis live in single-storey houses in surrounding suburbs and commute in single-occupancy cars. The solution, according to Goff, will take major lifestyle shifts. For example, the council is encouraging private developers to build affordable inner-city apartment blocks with bike sheds instead of underground parking and only a couple of bays for car sharing. Buildings around transport hubs will also become denser.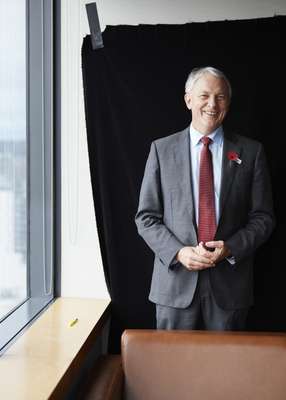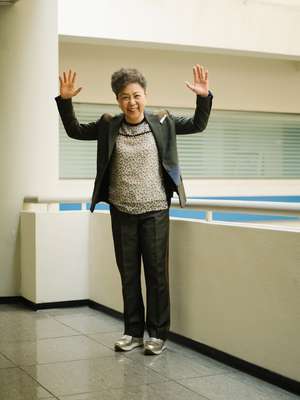 "Twenty years ago nobody lived in the CBD. Today 40,000 people do and it's the most rapidly growing residential area in New Zealand," says Goff. "If New Zealand is going to succeed, then Auckland has to succeed; we are 38 per cent of the GDP, we are 34 per cent of the population and we are 55 per cent of the population growth. Auckland matters."
---
2.
Reclaiming the streets
Miran Gajsek, urban planner
Ljubljana
The man who steered the transformation of the Slovenian capital's traffic-choked roads into a paradise for pedal-pushers is taking advantage of his cycle-friendly streets. Miran Gajsek glides his Bottecchia to a stop in front of a bike-sharing station and allows himself a moment of satisfaction.
"This is the best symbol of the changes because it is a public-private partnership – they give us the bikes, we give them advertising space," says the city's chief urbanist of the scheme that operates in partnership with advertising agency Europlakat. For an annual fee of €3, members can use the bikes as much as they like. The Urbana card, which enables access, also works as a ticket for libraries, sports centres and buses.

Gajsek took charge of the city's planning department in 2005; the following year, Zoran Jankovic was elected as mayor with a mandate to tackle traffic. It presented an opportunity for a radical rethink: pedestrianising the old town. One of the main arteries, Slovenska Street, is now restricted to buses, bicycles and the free-to-ride electric shuttle. Blocking a key route through the city was not universally popular – "you have to move very fast to bring in unpopular measures, the first year of your mandate" – but it was worth it: "Now we have 700 per cent more public space. The city feels much bigger."
---
3.
Putting women in the saddle
Bonnie Tu, chairwoman of Giant
Taiwan
The sleepy town of Dajia, on the west coast of Taiwan, is home to the world's largest bicycle manufacturer. Nearly 50 years ago, King Liu founded Giant here. Today the business's name sums up the firm's global position: last year the company saw revenue of €1.5bn.

Liu passed the baton to his niece Bonnie Tu and his son Young Liu in 2017. But Tu has long been helping make major decisions: she took the lead in taking Giant public in 1994. Tu today oversees 10,000 retailers with Giant bikes in more than 80 markets and eight factories around the world. We caught up with the 69-year-old cycle-enthusiast at the firm's HQ.
MONOCLE: The past two years saw falling bike sales. How have you adapted to face those headwinds?
BONNIE TU: The past two years were bad only in comparison to the boom in China from 2013 to 2014. The proliferation of bike-sharing schemes took away some demand but it didn't affect us much because of our focus on high-performance bikes. Also, the rising trend of e-bikes has offset the downfall in other markets. E-bikes in Europe are booming whereas sales of regular bikes are stagnant because people are getting older [and it's easier to ride an e-bike].
M: What motivated the launch of Liv, your cycling brand designed for women, in 2008?
BT: E-bikes and cycling gear for women are the fastest growing sectors. Before 2008, women cyclists accounted for only 10 per cent of the market so they often used men's bikes. We wanted to have a brand that designs everything – from bikes to apparel to accessories – for women. Now more than four out of 10 bikes we sell in the US are Liv.
M: You became chairwoman last year. What were the challenges of the hand-over?
BT: My role is to prepare for the future. I have been working on putting more resources towards digitalisation, automising manufacturing and direct communication with consumers. We want to convey first-hand information to consumers who already have a good understanding of their needs before stepping into our shops: what can our bikes do for them; what kind of benefits do they get?
M: Has the debate in the past decade around making cities more cycle-friendly helped business?
BT: Components-makers benefit more from bike-sharing schemes – only a handful of bicycle companies are involved in running them. We have a subsidiary that runs a dock-based scheme in Quanzhou and Pocka of Fujian Province. With more than 100 million uses since 2012 in Taiwan, the bikes are upgraded and maintained by our teams. We send people to fix the broken ones and pump the tyres.
M: What can we look forward to seeing in the next few years?
BT: Road bikes with a motor that look like a normal lightweight bike – I call it the cheating bike.