Everything plus the kitchen sink / Marseille
Best in class: Marseille
For almost 200 YEARS, Maison Empereur has catered to its customers' everyday needs by stocking an abundance of fine, French-produced, practical – and playful – goods.
A bell tinkles as you walk into the pleasant dim of Maison Empereur, where antique wooden cabinets are piled with bars of Savon de Marseille soap. Beyond are rooms heaving with wooden brushes, and dusters made variously from ostrich feathers, goat hair and lambswool. Rattan baskets hang from the ceiling over crates of starched and folded workers' overalls. A wall of polishes, Savon Noir and other household unguents showcases a bounty of unsung French brands. The scene is busy and purposeful. Marseillais queue patiently for pots of paint, nuts and bolts and pétanque paraphernalia.
This is Marseille's oldest bricolage (hardware store). It's a family business of six generations that serves the neighbourhood with nails, light bulbs and flycatchers, alongside traditional kitchenware, fine linen, toys and glassware. Its pure aesthetic and meticulous arrangements venerate the mundanely practical stuff of everyday housekeeping. It's a space that harks to a time before strip lighting, automatic doors and the bleep of the cash register.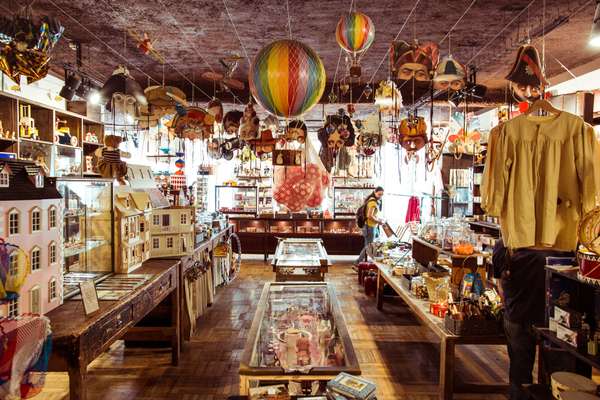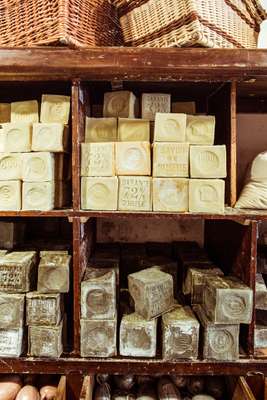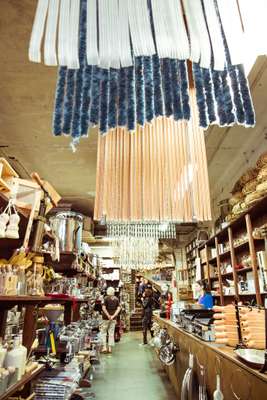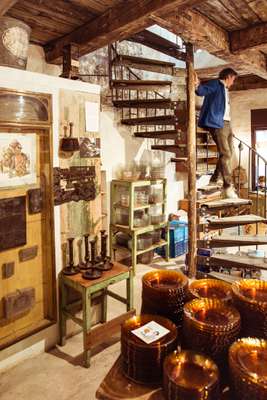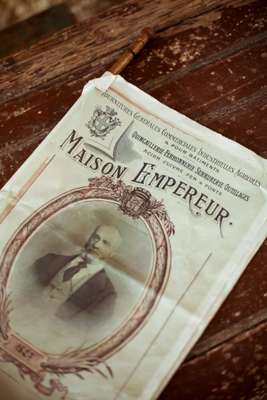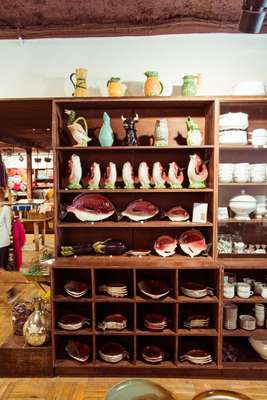 Founded in 1827, the shop was bought by taillandier (toolmaker) François Empereur, who moved it to its current premises on Rue des Récolettes in 1862. Today his descendant Laurence Renaux is the director. "I was almost born in the store," she says. "It's where I spent my free time as a child and started working, very young, with my father."
Renaux is always on the hunt for new brands but confesses that some of the shop's suppliers have remained the same for 190 years. "We want our customers to discover the richness, diversity and quality of [French] production and the history that binds us," she says. She has dedicated an area of the shop to the evolution of French companies such as Piganiol (umbrellas) and Perfex (pepper grinders) "We want to tell a story of the people, the terroir and techniques behind these quality products. For instance, La Rochère has been making glasses in the east of France since 1475."
Maison Empereur is vast and labyrinthine. There's an entire department is aimed at cooking enthusiasts and professionals looking to pick up terrine moulds, Breton copper and an incredible selection of enamel. "We do not sell the disposable," says Renaux. "The modernisation of society has sometimes forgotten simple, practical objects. We want to reintroduce durability, which is why you'll find egg cabinets and jars for preserving."
Six years ago Renaux opened a first-floor emporium that, in one corner, channels the spirit of the finest French droguerie, selling soaps and toiletries such as L'eau de Menton and L'eau d'Arles. The rest of the floor is devoted to linen and toys, including figurines made by Anjou's cbg Mignot.
Renaux recently opened an in-house coffee shop and a small b&b. Yet Maison Empereur remains a homage to French manufacturing – a beloved, indispensable, practical shop on a vast scale. It's an inspiration to shopkeepers who find high rents and mega-stores are driving them from the high street.
empereur.fr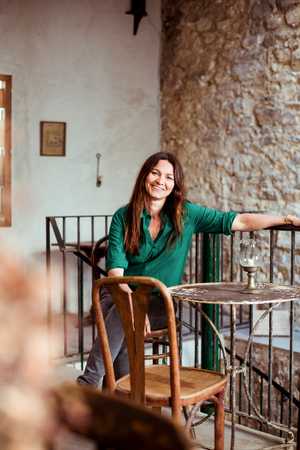 Laurence Renaux is the sixth generation of her family to run Maison Empereur.
The shop moved to its current premises on Rue des Récolettes in 1862.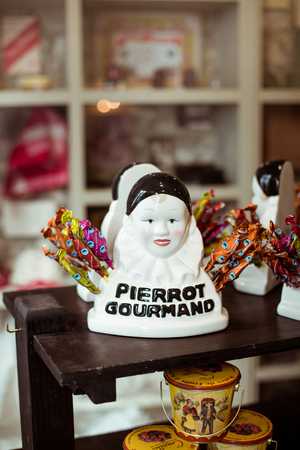 An eclectic collection of products, ranging from hardware essentials to fine linen.
1.
Steel pans from de Buyer: "From the stoves of our grandmother," says Laurence Renaux.
2.
Rivierre nails: "The last nail factory that still manufactures using machines from the 19th century."
3.
Gardian jacket.
4.
Marseille soap: A soap, made of 72 per cent oil, that is used for washing everything from clothes to babies.
5.
Papier d'Armenie: Booklets of scented paper which are twisted and then burnt to freshen up French homes.
The staff are veterans and you won't find many electrical gizmos here, though it's no Luddite enclave. Maison Empereur straddles the utilitarian and the fancy with aplomb: not many shops can sell anvils and rat traps alongside fine porcelain and linen.