Fashion / Japan
Counter: productive
He wanted to build the best fashion shop in the country. But where? He picked a town in the middle of nowhere. This is the story of the retail rebel.
"If you serve truly delicious food in the middle of nowhere, people will come. This rule should apply to fashion too," says Toshio Tamaki, a retail veteran and the man behind ST Company. This new venture in Kiryu, Gunma – a town of 118,000 people where Tamaki grew up – raises the bar for destination fashion shops.
The three-storey building is lined with tailor-made racks displaying men's and women's pieces from 100 Japanese and oversees labels. There's plenty for shoppers to see, including a terrace and café.
This all-in-one outfit would be a standout in Tokyo; the fact it's in the middle of nowhere is remarkable. It's a brave move. "This is a big risk," says Tamaki. "But I needed to give back to my hometown and I wanted to create a blueprint for rural shops in Japan."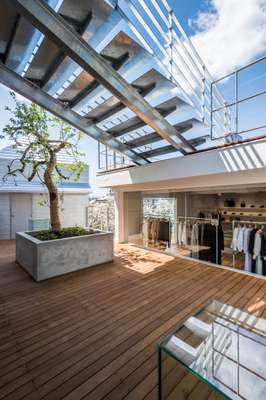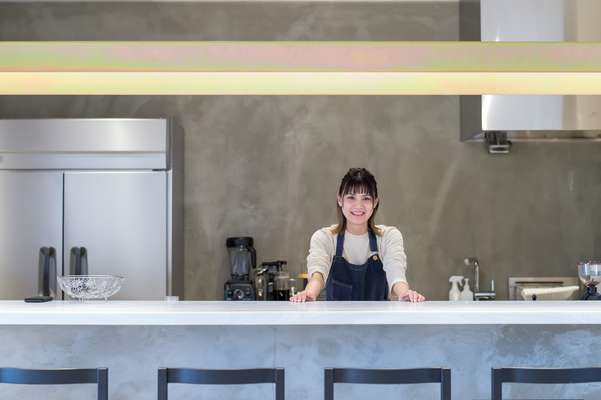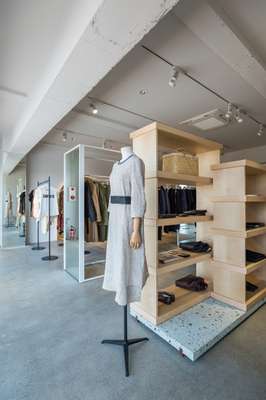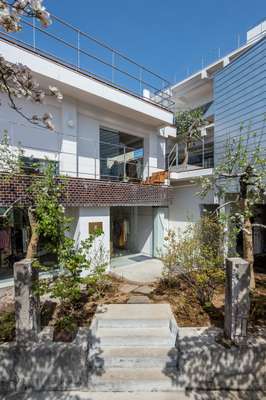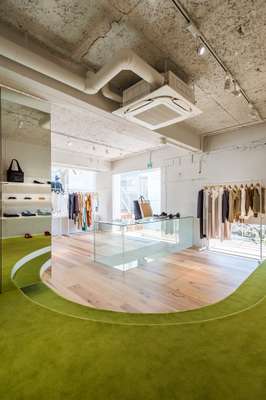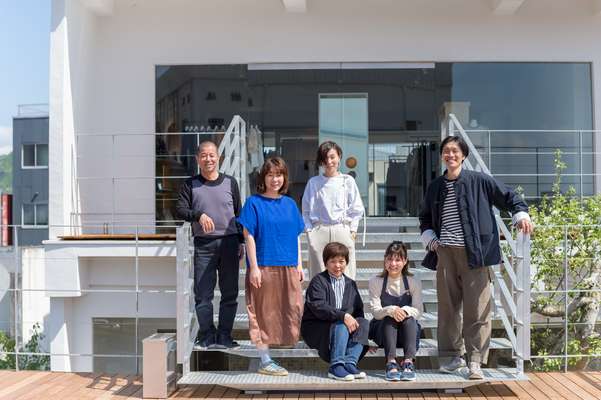 Like many remote Japanese towns, Kiryu's retail scene has struggled. It's not easy contending with fast-fashion, e-commerce and, especially, depopulation (people are leaving the countryside for cities in droves) – the effects of which are evident when walking through town: many shutters are rolled down.
But if anyone can succeed it's Tamaki. He's been in the industry for 40 years, opening his first shop in Kiryu in 1978. Over the years he has travelled the length of Japan to discover brands. "I have to see everything, clothes and people, face to face," he says. These connections proved invaluable when launching ST Company: from Hyke to Facetasm, he had a dazzling list of cult designers to call upon.
ST Company's interior is even more impressive than its clothes. Tamaki knew that the layout would be crucial so he called designer Kazutoyo Yamamoto, who in 2012 turned a crane-driving school in Kumagaya into a lively retail complex. Tamaki was impressed with his work.
Yamamoto had a big task ahead of him. The 45-year-old former sweet shop had been abandoned for several years. "It was an old ruin," says Yamamoto, as we sit on the terrace overlooking the town.
Tamaki had complete trust in Yamamoto and never looked at his plan. "I didn't know an apple tree was coming until I saw a crane lift it in," says Tamaki. "He left everything to me," adds Yamamoto. "He only had one request: to create a shop like no other."
Yamamoto upended the usual retail formulas. There are few shelves on the walls and lots of hidden corners in the six light-filled rooms. "Blind spots are taboo in retail; they're not the most rational design feature," says Yamamoto. "I ignored the rulebook to make it exciting for customers." Most displays are mobile so that the interior can be refreshed and cash registers are hidden in the closet-cum-counter. "There's no clear border between the staff area and shopfloor," says Tamaki. "It stimulates curiosity and makes people explore."
They hope to set an example. "Urban areas account for 30 per cent of land in Japan and are saturated with shops," says Yamamoto. "We need to raise the level of the rest of the nation." Now their shop is the talk of Kiryu and people are visiting from Tokyo on weekends. But Tamaki is keeping his cool. "My goal is to be the best shop in Japan. Not for sales but to be the most fun and inspiring shop."
Take Tokyo's Metro Chiyoda line to Kita-senju station and change to the Tobu Ryomo Express to Shin Kiryu Station. Then take a five-minute taxi. (Total time: 2h45mins)
---
1. m-51 field jacket by Hyke
2. Flat leather tote by Aeta
3. Shirt dress by Pheeny
4. Jacket by Aeron
5. Chinos by Graphpaper