Diplomacy / Global
Diplomacy
Briefing
The Canadian Sherpa leading the G7 and how to design an award-winning banknote.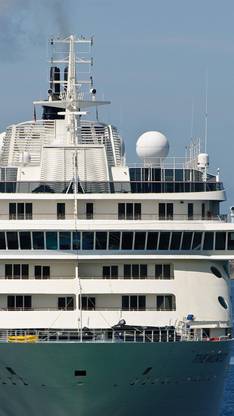 Cabin fever?
Papua New Guinea —
Accommodation
For the first time ever, Papua New Guinea is due to host the Apec Summit this year. But with more than 15,000 delegates expected to descend on Port Moresby, the small nation is facing a problem: a significant shortage of hotel rooms. Though the summit, scheduled for November, has encouraged development, the country still lacks adequate space. Papuan prime minister Peter O'Neill, however, has found an offshore solution – three cruise ships will be secured to provide an additional 2,900 rooms to accommodate delegates. The ships will be parked in the Port Moresby harbour throughout the summit.
---
Keeping the peace
Canada —
Policy
Peter Boehm's informal title, which he shares with a select group of international colleagues, tends to catch people off-guard. The 64-year-old foreign service officer, whose résumé includes stints as Canada's ambassador to Germany and at the Organization of American States, is officially Personal Representative of the Prime Minister and Deputy Minister for the G7. More commonly, according to G7 Summit tradition, he's called a Sherpa.
"When the G7 meetings started in the 1970s," he says, "the nickname 'Sherpa' popped up as a way of identifying those who guide the leaders to the summit." In Boehm's case, that makes him prime minister Justin Trudeau's personal emissary to the other G7 nations.
With Canada playing host to this year's G7 Summit in Charlevoix, Quebec, in June, Boehm has a more daunting hill to climb than usual. His responsibilities extend beyond simply priming discussions to overseeing everything from logistics, protocol, security and budgeting to accrediting international media and making sure there are 12,000 beds available in the host area. "I also have to help negotiate whatever comes out as final communiqué between the seven leaders plus the EU, which is also represented."
As host, Canada is shaping the 2018 G7 agenda by outlining a set of policy themes or priorities, which this year includes gender equality, jobs of the future and climate change. Yet finding common ground on important issues has gotten trickier since the arrival of Donald Trump. At last year's G7 Summit in Taormina, Italy – Trump's first – the US president broke with his fellow leaders by refusing to signal his support for the Paris climate agreement in the final communiqué. For his part, Boehm plays down the challenge of holding the partnership together at a time when a key player shows little appetite for multilateralism in the first place.
"You just try face the policy differences head on," he says. "From year to year, governments and priorities change. But that doesn't mean we don't discuss the issues." He points out that the very nature of the G7 meetings ensures their relevance. "Unlike many international meetings, G7 summits are not protocol heavy. The reason they've gone on for so long is that the leaders like them. They can talk about whatever they want to."
Among the current Sherpa cohort, Boehm can count himself as one of the elders, which puts him in an elite group of diplomatic professionals whose institutional memory of summits past can be helpful even to foreign counterparts. "The Sherpa network is quite tight because there aren't many of us," he says. "Even when we're arguing with each other there is a strong sense of collegiality." At a time when relations even between old allies are becoming strained, it's reassuring that there remains some model of friendly collaboration – even if it's backstage.
---
Q&A
Manuela Pfrunder
Graphic designer
Zürich
Banknotes are a strong symbol of a nation's identity and no one knows that more than Manuela Pfrunder. The graphic designer heads her eponymous firm in Zürich and was selected by the Swiss National Bank to redesign their currency in 2007. Released between 2016 and 2018, the 50 Franc note was declared the best banknote by the International Bank Note Society in 2016, while the 10 Franc note won the plaudits for 2017.
How do you begin the process?
You get a briefing – the central bank has a vision of what it wants. Then you have, on the technical side, a lot of constraints. We wanted to figure out what you can put on a banknote and what will stay relevant for the next 20 years. Of course, the history of the nation is important too.
The process took a decade. Did you ever get sick of it?
Yes. It's a development process and you can't see the end result when you're in the middle of it.
Will you do more?
I'd like to do a series for another country. That would be the challenge: to create a suitable design for a nation and a culture that is not my own.