Aviation / Hamburg
High spirits
The aviation industry is opening up to a world of possibilities (including artisan cocktails) as products designed to enhance the in-flight experience begin to take off.
Last year execs at Hawaiian Airlines were looking for a way to get passengers into the island spirit. Strolling the aisles of the World Travel Catering and Onboard Services Expo (WTCE) in Hamburg, they came across On the Rocks, a Dallas-based company founded by former bartenders selling bottled cocktails mixed with premium booze and natural ingredients.
Six months later, Honolulu-bound passengers were sipping Hawaiian-branded Mai Tais made in Texas, blended with four different rums and a splash of pineapple. "Passengers don't want to be lumped together onboard," says Paula Jansen, Hawaiian's senior catering manager. "This helps guests have a Hawaiian experience rather than an airline experience."
In April, On the Rocks was back at WTCE with a booth just big enough for two bartenders, serving Cosmos, Old Fashioneds and Mai Tais on ice for airline buyers and executives. Jansen was back too, part of a team of eight buyers and managers who Hawaiian sent to see what could be coming soon to a tray table near you.
During the past seven years WTCE has emerged as the smaller, scrappier brother to the massive Aircraft Interiors Expo (aix), held simultaneously on the other side of Hamburg's hulking convention centre. Even in a truly global industry, insiders say it's vital to touch, taste and try new products in person.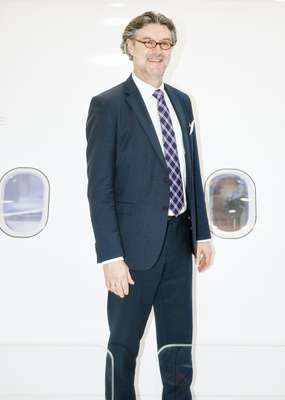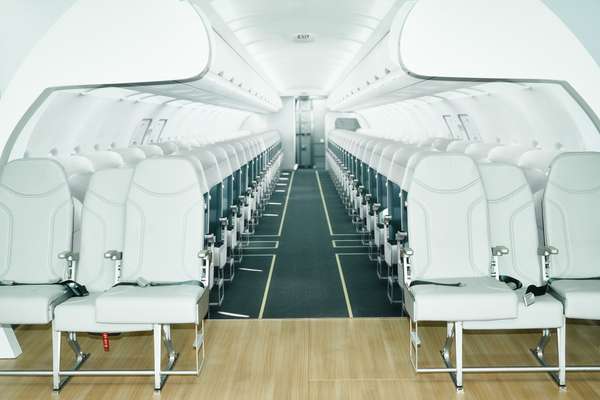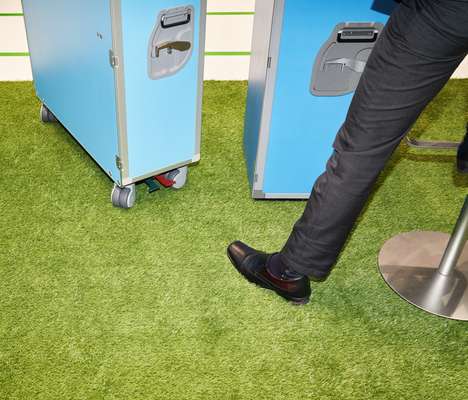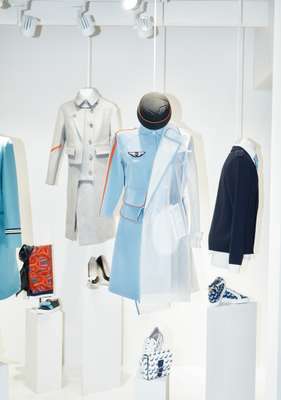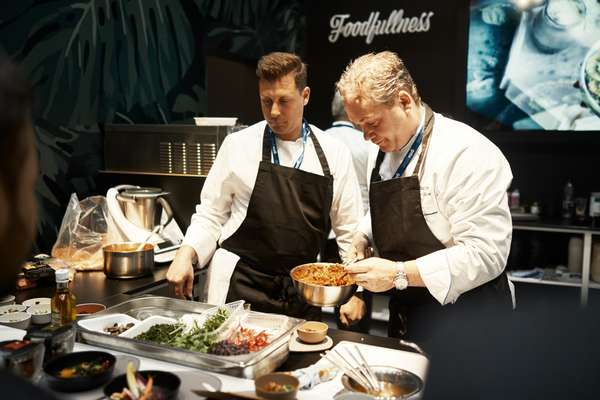 The expo showcases everything that's not bolted down as part of the in-flight experience, from snacks and meals to blankets and cutlery. Many of the products are odd as well as innovative: wine in tubes to maximise galley space; loo roll impregnated with bacteria that clean airline septic tanks; Chinese caviar; amenity kits for dogs.
Whereas the larger aix is dominated by enormous booths that look like they cost as much to engineer as some planes, WTCE's exhibitors are more likely to be lone salesmen with a few boxes of gluten-free Italian cracker samples, or hopeful Swedish oat farmers proffering bacon- flavoured crisps. "Everyone comes with a different agenda but the one thing everyone has in common is wanting to see what's new," says Ben Kaufman, marketing manager for Norwegian. "Innovation happens so quickly that you need something like this to keep up."
Meanwhile execs are realising that passengers accustomed to more bespoke menus from on-the-ground shops are bound to be let down by the static menus and lookalike products that most airlines offer. The challenge for airlines – and logistics and catering giants, including Zürich-based GateGroup and Lufthansa Service Group, which mastermind millions of in-flight meals each day – is finding ways to create more choice and predict what passengers will want, while operating within the confines of a plane. "The industry's been fairly traditional," says GateGroup cto Simon de Montfort Walker. "But the consumer has changed dramatically, demanding an experience in line with what they get in the retail world."
Whether airlines should be trying to match the levels of customisation offered by the likes of Amazon is debatable but some of the most significant changes in the airline industry will be behind the scenes. For the first time this year, exhibitors offering technology solutions had their own corner of the Hamburg fair, dubbed Passenger Technology Solutions. Its stands had little to see but a lot to offer, from "chatbots" that interact with customers in dozens of languages to data-mining companies.
As elsewhere in customer-facing business, data is becoming a currency in its own right. However, data on what passengers are ordering and watching in-flight isn't being analysed, let alone tracked against their purchases or flight histories. Did the New York-bound gentleman in seat 6B order chicken or beef after hitting play on The Shape of Water? "Once we consolidate all that data we can understand what they're doing and put the right product in front of them," says Gary Townsend, CTO of data-mining firm Black Swan. "We can fine-tune the in-flight experience."
---
Comment
Where should airlines draw the line?
By Matt Alagiah
Would you be pleased if your airline partnered a national supermarket chain to offer a new service ensuring your groceries were ready and waiting for you to pick up in the arrivals lounge? It sounds like a potentially convenient and time-saving proposition and it's one that several carriers are looking at developing. But it raises a nagging question: how far should airlines go to be present in our lives when we're not in the air?
We're living in an age when brands are making land-grabs in every direction, expanding horizontally with the aim of becoming indispensable, offering us products and services for every moment of our lives. The temptation is massive for airlines to do the same. After all (so the logic goes), if your only touch-point with your customer is when they're flying then there's a limit to the connection you can forge with them, right?
Well, not quite. Let's not underestimate the importance of choosing to fly with an airline. When a customer does so they literally put their life in the hands of a carrier; you don't do that when you sign up to Amazon Prime (no matter how much you think you need that new box set).
While convenience is the one metric that defines your relationship with an online retailer or search engine, airlines are judged on different criteria: safety and comfort, to say nothing of brand heritage and values. Loyalty to an airline is more meaningful. Sticking to your core service is a sensible idea, particularly when that service is as essential as transporting passengers around the world in safety, comfort and good time. I'd rather my airline stuck to that task rather than worrying about keeping my cheese chilled until touchdown.