Aviation / Australia
Runway success
One Aussie family decided to build a new international airport. And now Toowoomba is going places.
Every Tuesday afternoon, farmer Mark Williams walks out of his family home and looks up at the vast Queensland sky. Like clockwork, a Cathay Pacific freight plane roars above him, a beautiful machine slicing through the rural tranquillity. "To have the noise of a jet coming over..." He trails off, speechless, and shakes his head.
Williams' land sits adjacent to the recently completed Brisbane West Wellcamp Airport, located just under a two-hour drive from Brisbane and 20 minutes from the inland city of Toowoomba. The outline of the gleaming white terminal buildings can be seen from where his sheep graze. For him, as for many residents in and around Toowoomba, the airport means more access to the rest of Australia. He makes the short trip to the airport with his wife to catch flights: Melbourne for the rugby; Sydney for ocean cruises.
But the airport also offers opportunity at a time when agriculture is under pressure. "If we need machinery parts from Melbourne we can get them overnight now," says Williams over tea and biscuits in the farmhouse he first moved to aged four. "The freight gives us more options and the more options we've got, the greater chance we have of being profitable."
Opened to the public in 2014, Wellcamp is the first greenfield, privately funded public airport to be built in Australia in almost half a century, following the completion of Melbourne's Tullamarine Airport in 1970. It's also the only airport in regional Australia to have a freight service (direct to Hong Kong, in this case). Yet there's one large point of difference. Whereas Tullamarine was a government endeavour, the au$200m (€126m) Wellcamp airport was funded and built by one family: the Wagners.
The Wagner family's lineage in Toowoomba can be traced back to the 1850s. Its eponymous construction firm, which floated on the Australian Securities Exchange in an ipo that valued it at au$437m, is run by four brothers: Denis, John, Joe and Neill. It has 700 members of staff, making it one of the biggest employers in the area.
Like David Walsh, the eccentric multi-millionaire who recast the Tasmanian capital, Hobart, as a tourism destination with his private Museum of Old and New Art (Mona), the Wagners are hoping to transform Toowoomba into a major regional hub with their airport. "Toowoomba is going through unprecedented growth – it's the investment hotspot in the country and we've only just started," says John Wagner, the 57-year-old co-founder of the company who pushed through the airport project. Wellcamp, he insists, "has put Toowoomba on the map".
With a population of not much more than 117,000, Toowoomba is Australia's largest inland urban centre after Canberra. Located about 130km from Queensland's state capital, Brisbane, it is rural rather than remote, with industries ranging from education (the city has a university and a thriving secondary-school system) to agriculture and natural gas.
The Wagners initially came up with the idea of an airport in 2011 when they proposed building a business park on a pocket of nearby land. "We quickly found out we couldn't attract people to Toowoomba because there was no connectivity. People would say to us: 'How do you get there?'" says Wagner with a dry laugh. "'Greyhound bus, right?'"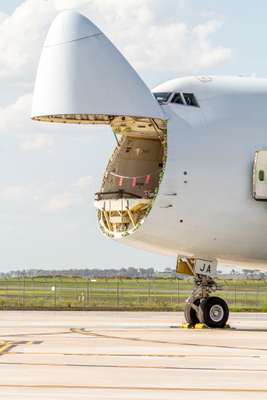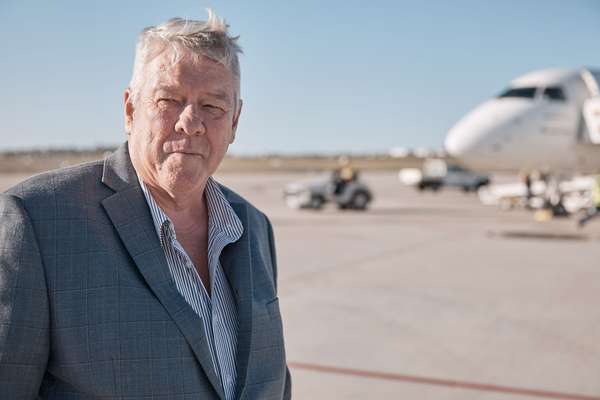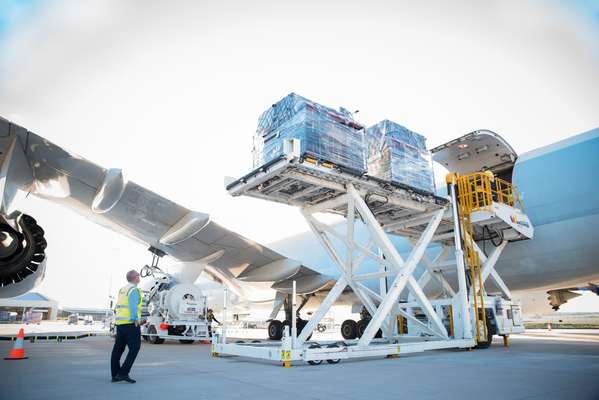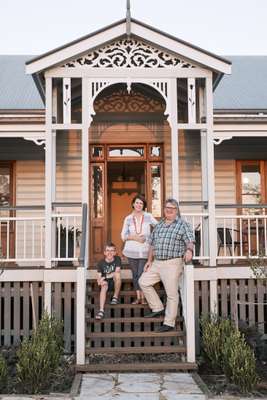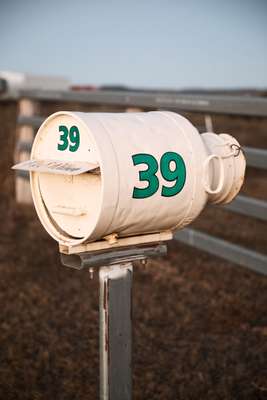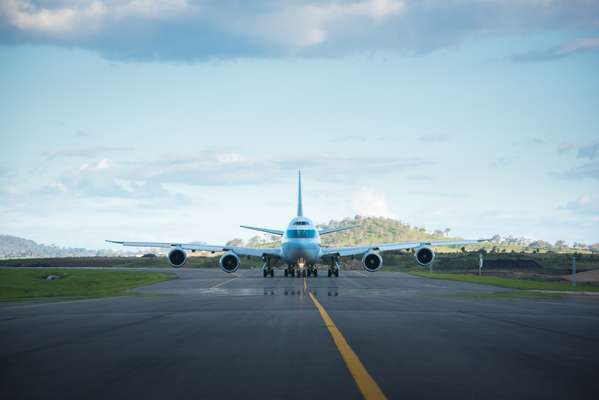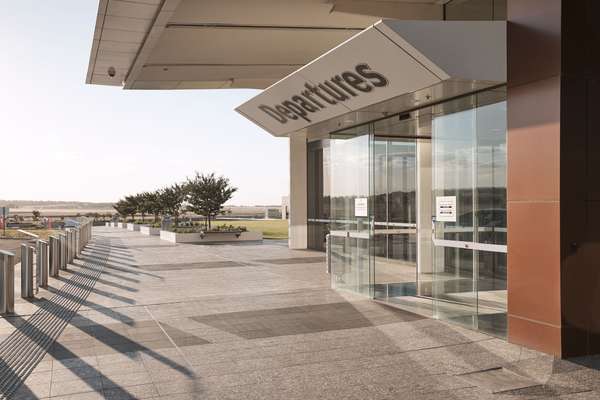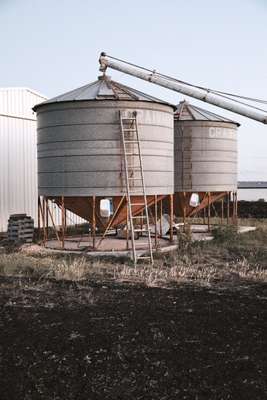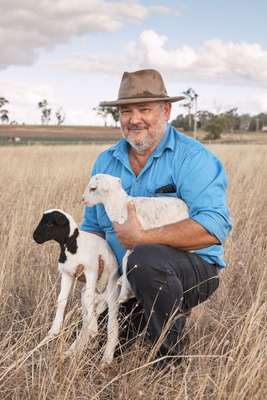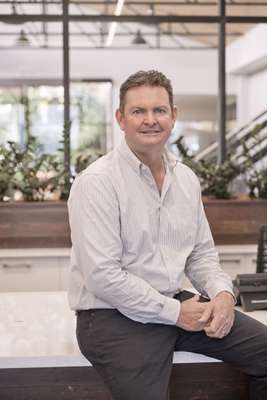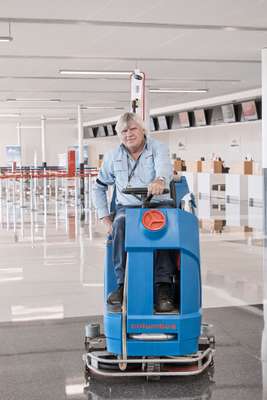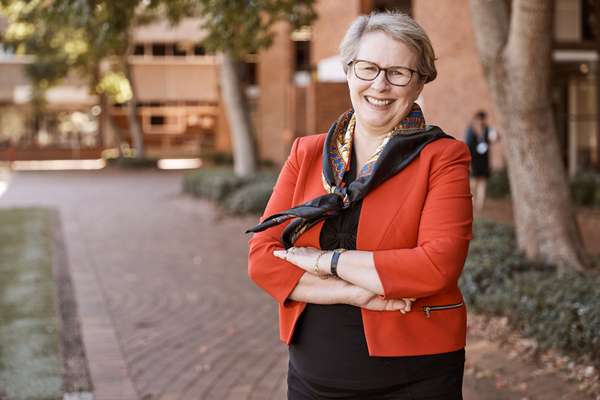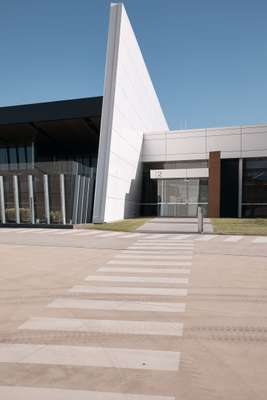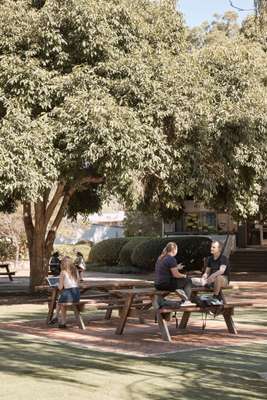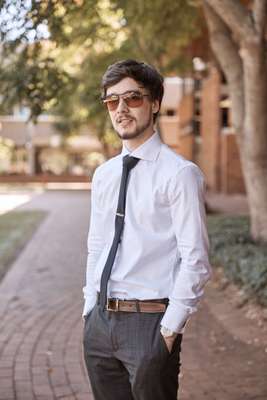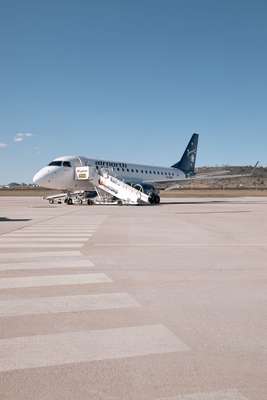 Not to be put off ("Failure is not something we talk about at Wagners"), the brothers designed the airport – which boasts a 2.9km-long runway capable of landing a Boeing 747 – on spec. Their maxim ran: build it and they will come. Part of Wellcamp's success has been down to the sheer speed with which the airport was constructed. The Wagners stumped up their own money (banks viewed the project as a liability), built on their own land, used their own construction materials and hired their own workers. As such, it was completed in just 19 months. "We didn't have to write reports to governments," says Wagner. "We just got on with it and did the job."
The bankers weren't the only people who viewed the scheme with scepticism. At aviation conferences, according to Wagner, "We would say we were building an airport that would take a jumbo jet and they would laugh in our faces." Though he won't discuss specific numbers, he insists the airport has turned a profit for the past two-and-a-half years. This is partly down to the fact that the family controls every aspect of the business and rakes in revenue from fuel down to the newspapers sold in the airport shop. As Wagner puts it, "We own everything."
This might make John Wagner sound like an imperious magnate but in fact the opposite is true. When he welcomes monocle, he's sporting ill-fitting jeans and an oversized jacket. He often greets passengers as they disembark or stops for a coffee at the airport café to chew the fat. As one local businessman says of the Wagner brothers, "These are not investors sitting in Hong Kong working out what is going on in their airport in Toowoomba – they're walking those floors, engaging with their staff and customers."
Although only a few years old, the airport has already had a profound impact on Toowoomba. That's according to Shane Charles, chairman of the Toowoomba and Surat Basin Enterprise (tsbe), an economic-development advisory board. "Fifteen years ago Toowoomba was just a typical regional city that wasn't going places," he says. "But if you come to Toowoomba now there is an optimism that you can taste and touch and feel." Certainly a wave of public and private investment is on the horizon.
Within the next decade Toowoomba will boast the kind of connectivity that most regional centres can only dream of. Construction has begun on the Toowoomba Second Range Crossing, a au$1.6bn (€1bn) government-funded road that will reduce driving time to Brisbane by up to 40 minutes. And the much-anticipated 1,700km-long Inland Rail, linking Melbourne to Brisbane via Toowoomba, is due to open by 2025.
Both of these major projects – and in particular the Inland Rail – will open up plenty of new opportunities. The most tantalising of these is the chance for Toowoomba to become a key hub for Asia-bound exports, especially considering China's insatiable appetite for Australian meat and milk. Cathay Pacific started its freight flights to Hong Kong in 2016 and earlier this year released a statement saying it was encouraged by the route's success. In future, fresh produce from further afield could be transported to Toowoomba and on to Wellcamp's cargo planes. As Wagner puts it, the airport means "we are now 12 hours from half the world's population".
For Pat Gleeson, that's good news. The general manager of Oakey Beef Exports, whose meat-processing plant can handle 140 cattle an hour, already exports prime cuts to 34 countries, predominantly in the EU. In the future, however, Gleeson wants to expand into China. "Where we see our business going is meat being processed here on a Monday and on a shelf in Shanghai by Thursday," he says, speaking above the roar of the factory below, where workers slice and package meat.
"Shelf-ready is the way of the future," he adds. "The beauty is that we can still maintain our shelf life because it's such a short transition – just 20 minutes to the airport. We've now got visions of doubling the size of this business and we see the airport playing an integral part in that. I could see us easily filling up one plane a week with 40 or 50 tonnes."
The airport is a "game changer", agrees Peter Wilson. He's the ceo of another Toowoomba-based food company, agt Foods Australia, which processes pulses for both the domestic market and export. "Connectivity to major cities by air is critical," he says, adding that the airport has enabled him to recruit highly skilled staff from larger cities, who can now fly home for the weekend. "The airport was the last piece of the puzzle that we really needed."
Wilson, who lives with his family in a large Queenslander-style home on the flight path, recalls friends warning him: "You're going to be pissed off. You'll get a lot of air traffic." His response was more positive: "I hope the bastards are flying over every 15 minutes because that means this region is exploding!"
Not everyone is convinced, however. The Wagners are in a highly publicised spat with local landowner Heather Brown, whose farm abuts the airport. And flights can be incredibly expensive as passenger planes are still infrequent compared with bigger airports. There are only 11 return flights a week between Toowoomba and Sydney and only about 90 return flights a week in total, with Qantas as the founding airline customer.
A straw poll of Toowoomba residents reveals mixed feelings. Waitress Georgia Kilpatrick is one local driving to Brisbane airport rather than flying from Toowoomba, prioritising cheapness over convenience. "Tickets are too expensive," she says. Uber driver Alan Chen is also doubtful. "Not many people are using the airport because it's too expensive," he says. "Ninety-nine per cent of the time [when I drive there] I have to drive back to Toowoomba for free because there aren't any customers to pick up."
Although there has been much talk about the potential impact on industries such as education, that has yet to materialise: the number of students on campus at the University of Southern Queensland hasn't increased. The airport "makes Toowoomba a more cosmopolitan place and means that it's easier to recruit staff", says vice-chancellor Geraldine Mackenzie. "But the mere fact that the airport is here doesn't mean we automatically have a lot more students."
In fact, many business owners in Toowoomba feel that Wellcamp's benefits are still to come – that the airport is a legacy project for the region, something for the next generation to build on. The Wagners, too, continue to invest: the family has just committed to building a new au$60m (€38m) transport hub for handling freight from across the region, adjacent to the airport. Construction is due to start within the next 12 months.
Yet creating infrastructure in regional Australia is essential, argues tsbe's Shane Charles. "Because we don't have population growth in regional Australia, our rate of return for infrastructure investments often doesn't stack up," he says. "What we've shown in Toowoomba, however, is that once you do make that investment, the opportunities are immense. We want to create opportunities for our children to stay here."
Onwards and upwards
Toowoomba, dubbed the "Garden City" because of its numerous public parks, sits on the edge of Australia's largest mountain chain, the Great Dividing Range. It hasa colonial history dating back to the 1840s (look out for a smattering of art deco buildings in the town centre) but also plenty of new builds: a au$500m shopping centre, Grand Central, was opened here last year.
Agriculture is a major industry: there are five large abattoirs within an hour of  Wellcamp airport. Last year regional newspaper The Chronicle dubbed Toowoomba "the miracle city" due to its natural-gas industry and increasing agricultural exports driving a au$1bn (€630m) boom in everything from health to manufacturing. A vast new au$50m (€31m) milk-formula factory, adjacent to the airport, is currently being constructed, with the express plan to offer 30 million tins of Toowoomba formula milk for export.
As former MP Ian Macfarlane, chief executive officer of Queensland Resources Council, puts it, "It's been a coincidence of good fortune, hard work behind the scenes and an extra stroke of luck with the airport."