Talking shop / Global
Shop, read, listen
Briefing
Dutch fashion, Japanese wine and some sustainable ventures, plus smart reads and a few devilish accessories for your living room and kitchen.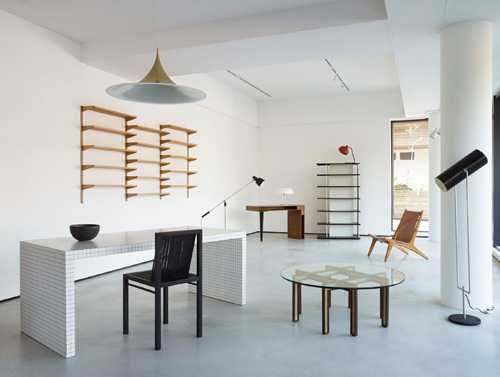 With furniture hailing fromItaly, Sweden and the Netherlands, Béton Brut is challenging perceptions of the mid-century modern look, favouring quirky shapes over the typical teak and brass numbers. The collection should "feel like functional art, with a sense of minimalism", says co-owner Sophie Pearce. "But with a sense of fun too".
betonbrut.co.uk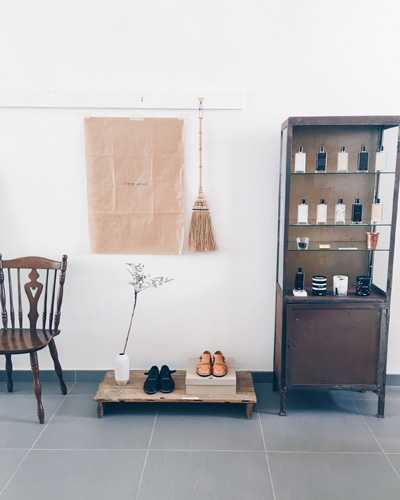 2.
A Beautiful Store
Hong Kong
Former fashion buyer Wallis Leung didn't intend to make a living from the homeware she collected and sold from a house in a village outside Hong Kong. "I only opened on weekends and didn't intend to run a business," says Leung. But as the shop's following grew, Leung decided to relocate to the Flower Market in Prince Edward. Now housed in an old Tong Lau building, the space is ideal for hosting exhibitions and connecting with visiting craft-folk.
194 Prince Edward Road West, Kowloon, Hong Kong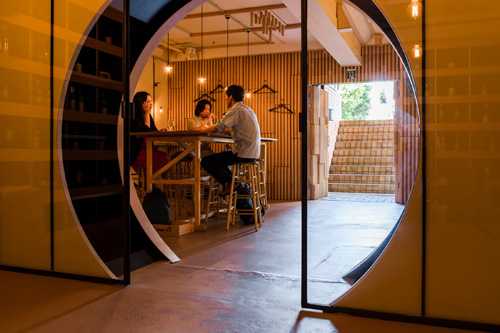 Situated near Yoyogi Park, Tokyo's Uehara neighbourhood has a sprinkle of independent cafés, bakeries, restaurants and record stores. Flow, a natural-wine specialist, is the area's latest draw. "This is an extension of our Kaku-uchi saké shop," says owner Kenko Fukagawa. "You can drink in the bar and buy bottles of wine from the cellar."
Designed by Tokyo-based designer Atsushi Osada of Milestone, the warm interior is finished with untreated wooden wall panels and soft lighting. The shop attracts wine aficionados on the hunt for new labels, as well as those looking for gifts. There's plenty to choose from among the selection of 300 natural wines that Fukagawa imports from France, Spain, Austria and Australia. "I want people to try a glass rather than tasting a tiny amount so they can find what they really like," he says.
wineshop-flow.business.site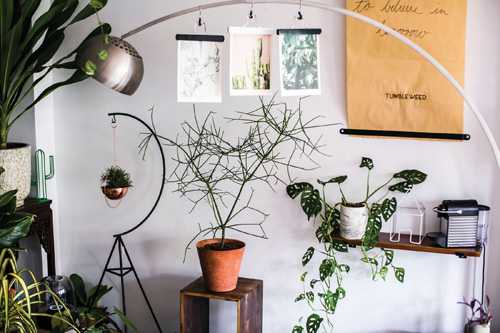 When plant-lovers Philip Antcliffe and Denise Law relocated to Singapore from London and Hong Kong, respectively, they were stumped when it came time to add some greenery to their home. "There are lots of plant varieties here but no interesting pots to help you display them," says Antcliffe, a lawyer by day.
While Singapore is known for its lush public greenery, indoor landscaping hasn't quite caught on in the city-state. So last September the duo established Tumbleweed, a shop for indoor-plant enthusiasts that stocks everything that urban gardeners might need. From their home-cum-shop, which they share with their cat Jonathan, the pair sells ceramic pots and hanging planters made by artists and potters from Australia, Thailand and the UK. Not to mention gardening accessories from the likes of Burgon & Ball.
tumbleweedplants.com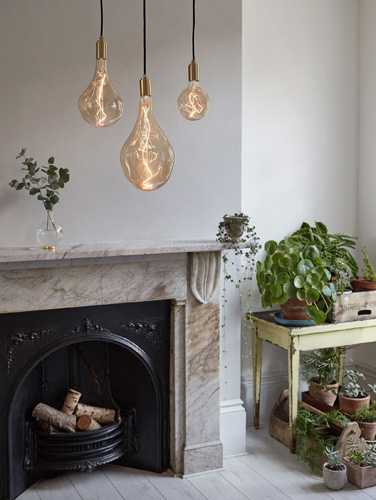 Started by four University of Edinburgh students, Tala Studios has been a torchbearer of sustainable lighting design since 2016. Tala keeps its carbon emissions in check by planting 10 trees for every 200 units sold. The team is currently settling into its new riverside studio and showroom in east London, which boasts a creative studio and engineering lab, and is described by co-founder Josh Ward as a "thriving ecosystem".
talaled.com
Visitors to the Dutch capital are in for a treat: clothing shop Afura not only has a new and improved space on the fashionable Vijzelgracht but it has also added a womenswear line (just in time for summer).
When Len Koster and Victor ter Hark started the company online during their studies in 2010, it was little more than a hobby. Now Afura is a one-stop shop for brands such as Sweden's Our Legacy, Denmark's Soulland and apc from France. "We're not focused on logos," says Koster. "More so on fabric, quality and fit."
afurastore.com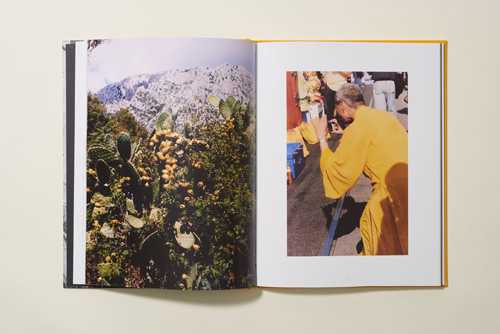 7.
Lindsay, Issue 1 
Edited by Beth Wilkinson
Editor of Lindsay magazine Beth Wilkinson named her title as an homage to her grandfather, Lindsay James Stanger. The biannual title may hail from Melbourne, but it's truly international in scope. It launched as an online publication in 2017 but its stories about culture and place are well suited to a print makeover. The first issue, printed in spring 2018, features interviews with French-Cuban musical duo Ibeyi, as well as Australian fashion icon Jenny Kee.
lindsaymagazine.co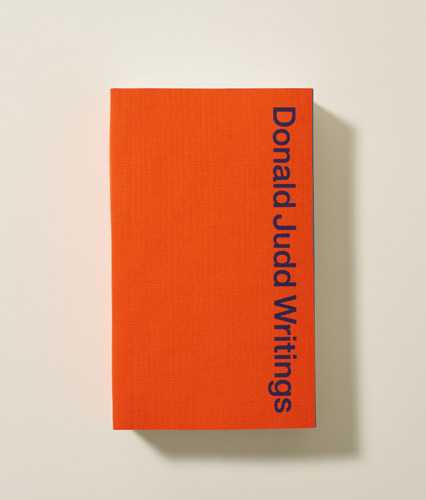 8.
Donald Judd Writings 
Edited by Flavin Judd and Caitlin Murray
Biblical in scale and divine in its typographic and tactile form, this 1,000-plus page book is a definitive collection of the late artist's musings and chock-full of previously unpublished essays, notes and missives. Expect contemplations on the nature of art, reactions to political shifts, takes on literary texts and a few tantalising glimpses into the artist's quest for knowledge and appetite for answers.
davidzwirnerbooks.com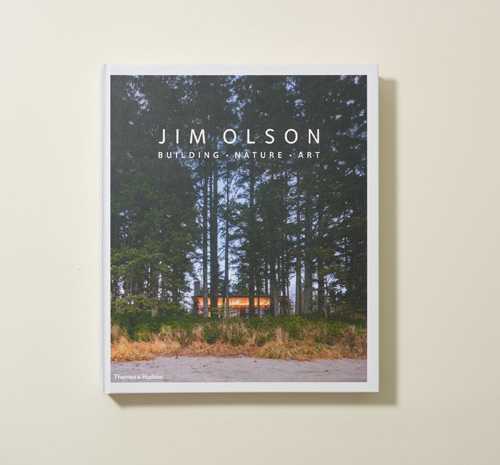 9.
Building, Nature, Art
Jim Olson
Once upon a time Jim Olson built forts in his backgarden, now the co-founder of Seattle-based architecture studio Olson Kundig designs residences and resorts across the globe. His body of work is showcased in this winsome survey published by Thames & Hudson, which dates back to Olson's first project, the Longbranch Cabin in Washington State's Puget Sound. "It expresses my philosophy," says Olson of the book. "Buildings exist to tie people together with the landscape, with art and with each other. Buildings are vehicles that help you appreciate the miracles all around us."
thamesandhudson.com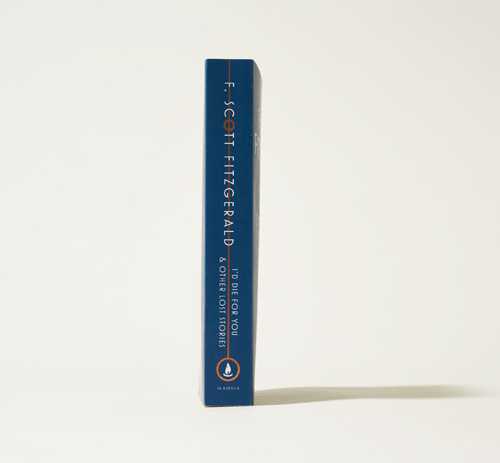 10.
I'd Die for You &  Other Lost Stories 
F Scott Fitzgerald
The last remaining unpublished works of the rabble-rouser who penned the The Great Gatsby and Tender is the Night aren't as perfectly poised as his better-known novellas but perhaps that's their allure. The 18 stories, annotated by Anne Margaret Daniel, reflect Fitzgerald's struggles and ambitions as a writer; his drive to write deeper and ever more darkly.
simonandschusterpublishing.com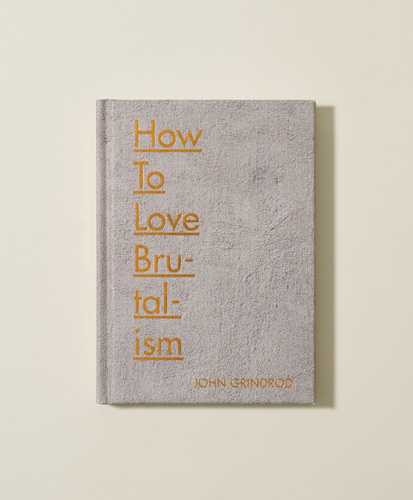 11.
How to Love Brutalism
John Grindrod
According to Grindrod, many view mid-century buildings as "ugly brutes that squat on our town centres and destroy the historic fabric of our cities". But the concrete-loving Grindrod sees a softer side to brutalism and its legacy, portraying it as a meaningful movement to offer ambitious mass housing in a medium that was meant to last. This book is a love letter to the form and function of these once hated, now fawned-over concrete behemoths.
pavilionbooks.com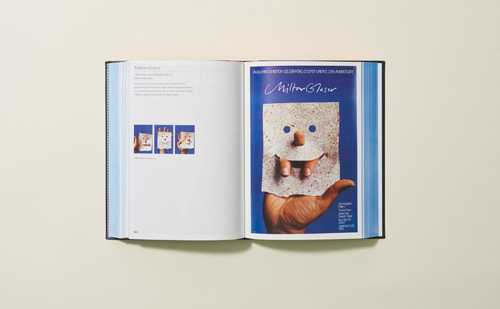 12.
Milton Glaser Posters
Milton Glaser
Even those who don't know the name Milton Glaser are sure to recognise his handiwork, the iconic I Love New York logo among it. The US graphic designer's career spans more than half a century and 500-plus poster-worthy pieces. About 430 of these are chronologically documented in this handsome new number that encompasses everything from a psychedelic 1967 Bob Dylan tour poster to a 2003 work for the International Buddhist Film Festival (an enlightening affair, if the advert is anything to go by).
abramsandchronicle.co.uk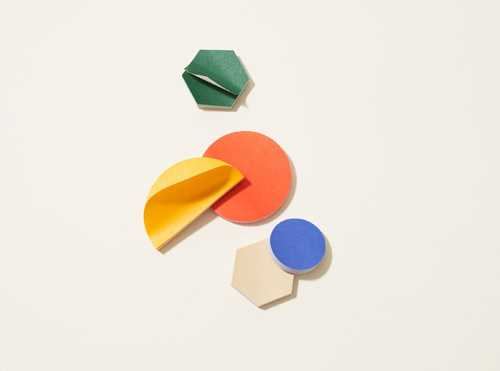 We spotted these cheery sticky notes by Hokkaido-based design company Drop Around and Japanese stationery-maker Classiky in London's peerless stationer Present & Correct. The block-colour beauties, which come in seven shapes, can decorate dreary notes or be used as gift labels and for memos.
tabiyoshop.com; presentandcorrect.com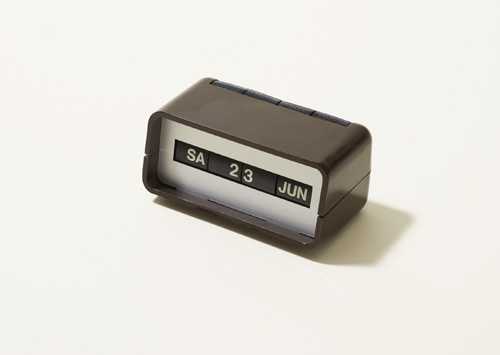 This vintage 1970s design comes courtesy of German company Arlac and features a rolling mechanism that tells the day, date and month in a dapper white sans serif font. It also comes in three different languages – Swedish, Portuguese and Italian – and in as many colours: brown, green and orange.
presentandcorrect.com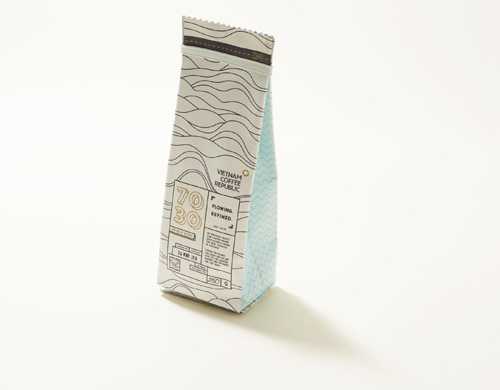 15.
Coffee
Vietnam Coffee Republic
All of Vietnam Coffee Republic's roasts and blends, served up at its cafés in Saigon, share one important trait: the beans are grown exclusively in Vietnam. Its namesake roast is a blend of three bean varieties grown in the mountainous region of Cau Dat, Khe Sanh and Buon Ma Thuot in the Central Highlands. The blend of Arabica and Robusta deliver a mild and sweet cup of joe.
republic.coffee
16.
Risotto rice
Riso D'uomo
Back in the 1300s, monks set to work building the Duomo cathedral in Milan near their rice fields. About 700 years later, Riso D'uomo is still cultivated on the same land, yet its packaging has been refreshed by London-based Here Design. For a full report on the finest in food packaging see our inaugural Monocle Drinking & Dining Directory, on newsstands now.
risoduomo.it
The Tatlin vase was designed by Ivar Ålenius Björk, the Swedish sculptor behind a wealth of mid-century industrial design. This shapely flower holder was given new form by the brasiers at Skultuna – the Swedish firm that's made beautiful brassware for the past 400 years.
skultuna.com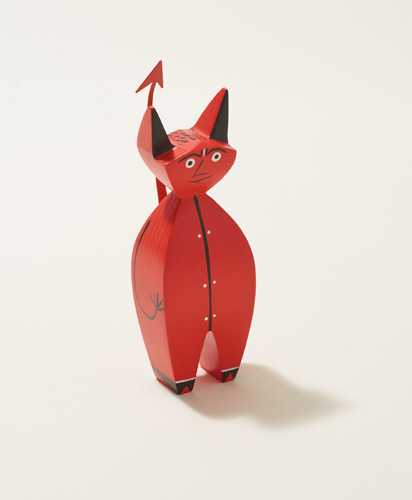 This handsome little devil was dreamt up by US architect Alexander Girard as an adornment to his Santa Fe home. Girard's now-famous figures, prints and illustrations spring from a lifelong fascination with folk art from Europe and South America. The original dolls live out their days in the Vitra Design Museum next to classics such as the Eames Lounge Chair but if you fancy a fiendish addition to your home selected models are periodically reissued.
vitra.com; skandium.com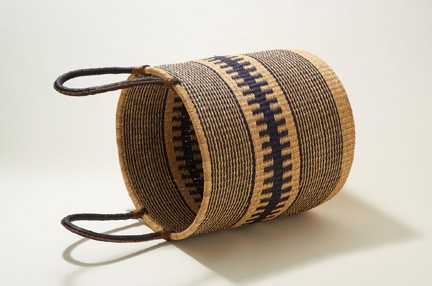 19.
Elephant-grass basket 
SCP
The London furniture retailer scp is proof that even the humble laundry basket can be elevated to design-minded heights. This basket is hand-woven in Ghana from supple elephant grass. The dense weave means it won't snag your clothes, while the flexible, long leather handles make it is easy to lug around.
scp.co.uk
These Lego plants are made using sugarcane to create a plant-based plastic that's indiscernible from but more sustainable than the standard oil-based versions – and Lego will be building on this strategy in the future. "It's the first step in Lego's ambition to make more sustainable materials for our products and packaging by 2030," says Tim Brooks, Lego's vice-president for environmental responsibility.
lego.com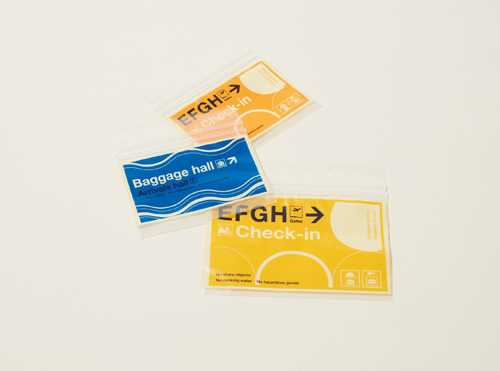 These nifty zip-lock bags offer a handy solution to the chaos of disorderly packing, while adding a little colour to your case. Designed by Japanese brand Midori, which has been making quality stationery since 1950, these charming pouches sport eye-catching airport-inspired graphics and come in assorted sizes. Perfect for high-flyers looking to keep their bags in check while they check in.
midori-japan.co.jp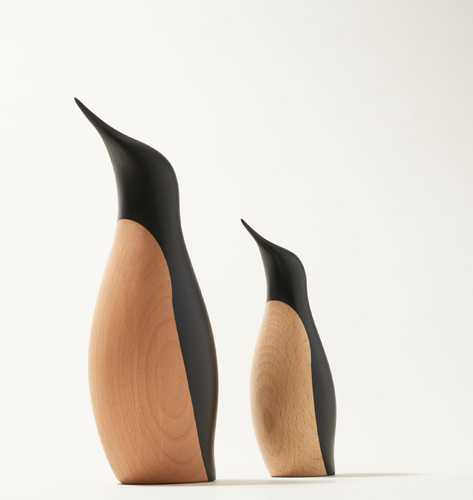 This attractive wooden waddler was designed by Danish silversmith Hans Bunde back in 1954. He made just three in his lifetime: one for each of his two sisters and another for himself. When Bunde's daughters asked Architectmade to recreate his graceful birds, the Danish company gladly did so – in two sizes. Made from solid beech, the patina of each is unique. Their backs are hand-painted while their untreated tummies bear the natural grain of the wood.
architectmade.com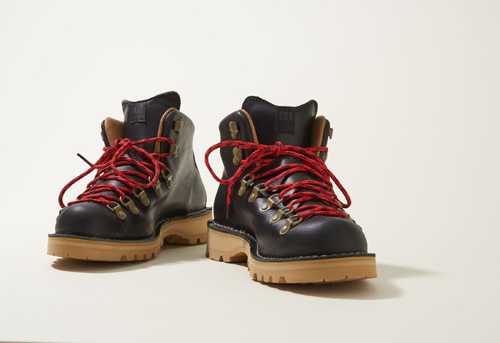 23.
Boots
Danner 3 Topo Designs
These Danner boots have been a staple for sure-footed outdoor adventurers for more than 30 years. Now the US brand has collaborated with Topo Designs to give its classic Mountain Light model an overhaul, complete with red-flecked paracord laces. Made in the US, these waterproof boots will keep you going (and looking sharp) come rain or shine and on trail path or pavement.
danner.com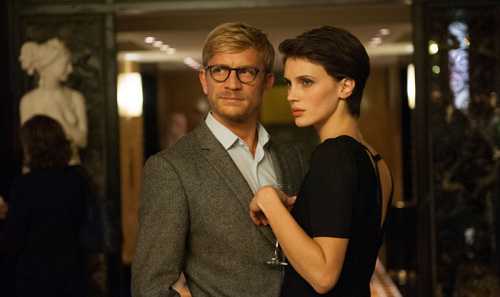 L'Amant Double
Directed by François Ozon
We've come to expect highbrow fare from the Cannes Film Festival but every so often a film slips through that helps undo the top button of even the stiffest critic. Though this story of an unstable woman exploring a fetish for twins might hint at cult status, François Ozon stirs in just the right amount of knowing absurdity to make this a ridiculously enjoyable experience.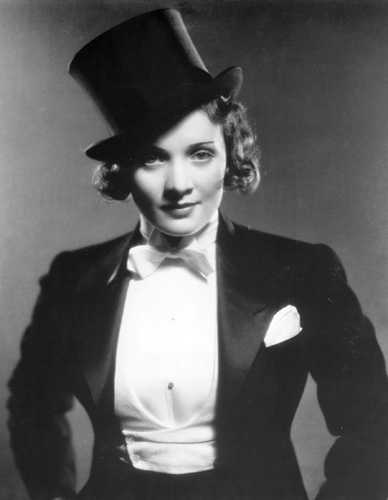 Dietrich and von Sternberg in Hollywood
Directed by Josef von Sternberg
The image of Marlene Dietrich from romantic drama Morocco, in which she's dressed in a man's tailcoat while serenading a woman, is often referenced as a symbol of sexual liberation.This six-picture set from The Criterion Collection chronicles Dietrich's collaborations with Austrian director Josef von Sternberg, one of cinema's greatest partnerships.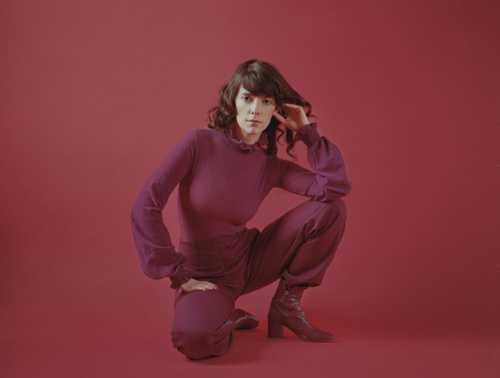 Natalie Prass
The Future and the Past
The future is that the world welcomes a bona fide new pop star in Natalie Prass; the past is, well, the past. We should say alternative pop star: Prass is somewhere between St Vincent and Karen Carpenter, which, frankly, is just what the world needs. Killer live, wonderful on record; welcome Natalie.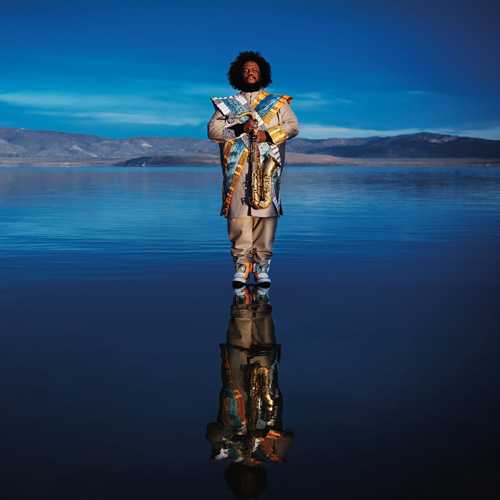 Kamasi Washington 
Heaven & Earth
The big man with the magic sax strikes again after the whole world hit repeat on 2015's three-hour breakthrough The Epic. On Heaven & Earth we're in powerful, proudly virtuosic territory from first track "Fists of Fury" onwards. Thank god the saviour of jazz still doesn't seem to take time off.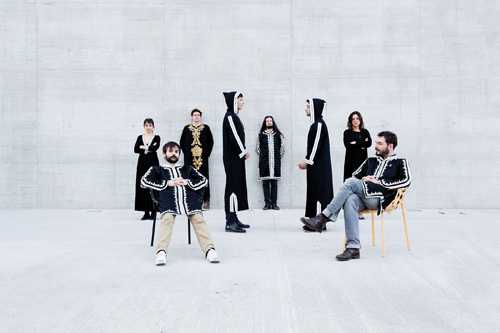 A good way to do a best-of without it looking like you're past your best is to do a live LP. Et voilà. This ever-enticing French outfit's taken-apart-and-put-together-again versions of their jazzy, smokey songs sound like a flâneur's manual here. There's some excellent Parisian clapping too. Très bien.