Top 10 / Global
The direct approach
Flying cars may ease congestion, but why not improve existing options? Here are our favourite simple solutions to get around – and between – our cities.
Welcome to the opening feature of our 2018 Transport Survey, a global and in-depth look at the people, businesses and cities rethinking how we get from A to B.
We've watched closely over the past few years as mobility has risen up the ranks of "hot topics". Now transport occupies entire stages at technology conferences, such as Lisbon's Web Summit, and attracts billions of dollars of investment worldwide. As with so many things, however, it feels like commentators and investors are getting carried away with pie-in-the-sky concepts, while the simpler solutions that our cities actually need are frequently being ignored.
Take, for instance, the money being poured into passenger-carrying drones, while the more straightforward solution would seem to be making our streets less clogged so that soaring above them isn't necessary. Driverless cars, meanwhile, sound efficient, except that each vehicle will likely only be carrying one person at a time. How wasteful and damaging to social cohesion might that scenario be in the long run?
In this survey, we look at the people innovating in the worlds of transport and urban mobility. From the companies building next-generation electric planes (that will probably make Hyperloops obsolete before they've even been built) to the city-planners taking bold decisions about how to move their citizens around, we will highlight best practice and point to a few ambitious but simple fixes.
Read on for our transport top 10 and also keep an eye out for a new monocle book about building better cities, which will be out later this year.
1.
Smartest bus service
Tourism island gets a new fleet
Udo, South Korea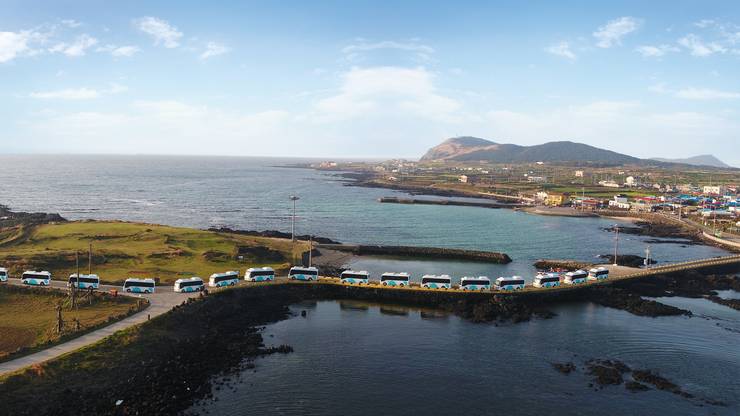 With just 1,800 residents and single-lane roads, South Korea's Udo may not seem an obvious spot for a new electric-bus service. But to the locals who host more than one million tourists a year, the buses' launch in April was a welcome shift.
The islet has experienced a surge in tourism since it became the backdrop for hit Korean soap operas and films. Reachable in 10 minutes by boat from Jeju, Udo's roads are jammed and its beaches littered. The overcrowding led to last year's partial restriction on car traffic and a clean-up, starting with eco-friendly public transport. Kim Cheol-soo, director of the residents' co-operative that paid for the electric buses, says the aim is for Udo to one day go carbon-free.
Twenty of the 15-seater eBus-7s from China's byd have begun replacing the ageing diesel-fuelled fleet and can travel 200km on one charge – quite sufficient for Udo, which at 6 sq km is smaller than Charles de Gaulle Airport.
byd.com
Why we like it: A desire to protect the environment means Udo will only get greener.
2.
Most anticipated connection
Kitchener-Waterloo connection
Ontario
Ontario premier Kathleen Wynne, with a June election looming, has unveiled an ambitious pre-electoral budget that includes ca$11bn (€7.1bn) for Canada's first high-speed rail corridor. While you'd expect it to connect major urban centres, the proposed corridor would link Toronto to Windsor, a city of 330,000 people to its west. The reason this connection is being so closely watched, though, is that it would include stops in the Kitchener-Waterloo region, dubbed Canada's Silicon Valley due to the presence of Google and BlackBerry.
"The government is trying to create an 'innovation corridor'," says Jeff Casello, a transport-planning expert at the University of Waterloo. "If built, it will give us much greater ability to attract talent to the area – and the firms that employ them." As Canada looks to diversify its economy, a high-speed rail connection will be important – so long as Wynne's plan isn't derailed by populist challenger Doug Ford come election season.
Why we like it: The move shows commitment to improving Canada's rail infrastructure, which – as in the US – has been ignored for too long.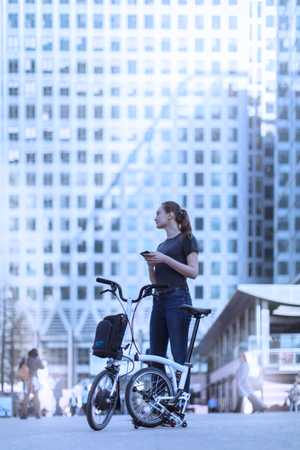 3.
Best electric bike design
Brompton's e-bike lands
London
June sees the launch of an electric bike designed and built by Brompton, the company known for its nifty foldable bikes. It's been a long time coming – five years in development – and has cost the company £1m (€1.2m) to bring to market. But the logic behind the move is watertight. While bike sales overall in Europe have fallen in recent years, sales of e-bikes have seen stellar growth, according to ceo Will Butler-Adams, and are now responsible for most of the growth in the market.
"Interestingly, this growth has not been in the city centre because fear of theft is high," says Butler-Adams. "The Brompton Electric can redefine urban e-bike use, as it isn't left on the street." That's because, like Brompton's other models, the e-bike will be foldable and lightweight (13.7kg, with a battery weighing 2.9kg); most other electric models out there are still clunky and unwieldy.
brompton.com
Why we like it: Brompton is growing outside the UK so this is a timely launch; e-bikes are more popular in Germany and the Netherlands.
4.
Coolest small-plane makers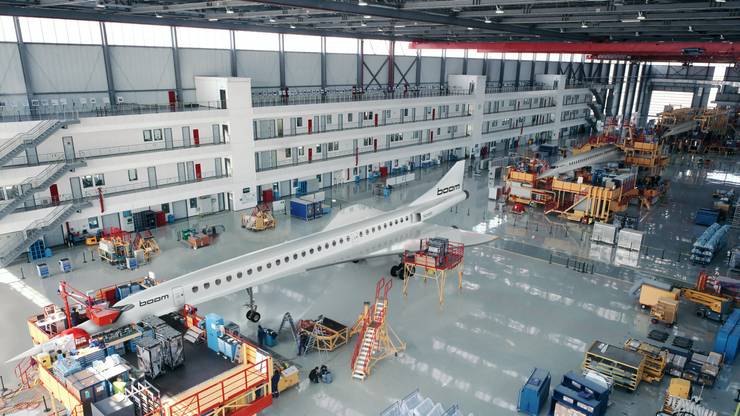 Air transport is tough for small players. We hope these three succeed now they have financial backing.
We could be flying short-haul on electric aircraft by 2030, perhaps on a Zunum plane. Backed by Boeing, the Seattle-based start-up has a clear plan: rather than wait for batteries to improve, they're going hybrid.
zunum.aero
Pipistrel's microlights have been winning competitions since it became Yugoslavia's first private aircraft manufacturer in 1987. The electric-flight pioneer is now working with Uber on vertical take-off-and-landing (vtol) air taxis.
pipistrel.si
Japanese carrier JAL gave Colorado-based Boom Technology a vote of confidence, investing $10m (€8.3m) and pre-ordering 20 of its supersonic aircraft (pictured, above). The design, which will halve transatlantic travel time, is due to take off in 2020.
boomsupersonic.com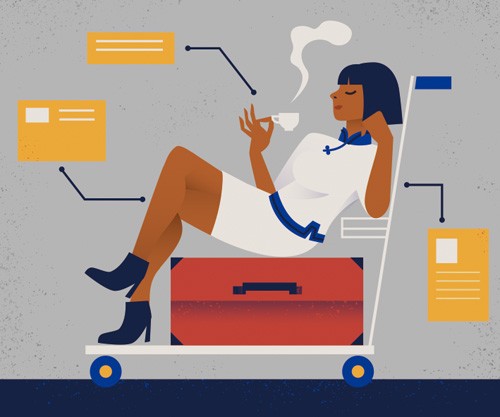 5.
Top B2B technology player
Reaktor
Helsinki
This year 20 million people will pass through Helsinki Airport – or about four times Finland's population. Yet connecting here is a pleasant experience due to homegrown technology firm Reaktor. Using artificial intelligence and passenger data supplied by state-owned Finavia (without breaching privacy), it helped revamp the airport to manage passenger flow. Design lead Edward Landtman says the benefits "come from an array of small improvements"; for example, digital signs change language according to the nationalities of those getting off a flight.
reaktor.com
Why we like it: Most people in the airport are going somewhere else, so Finavia and Reaktor have made connections a slick experience.
6.
Most exciting vehicle
Bollinger Motors
New York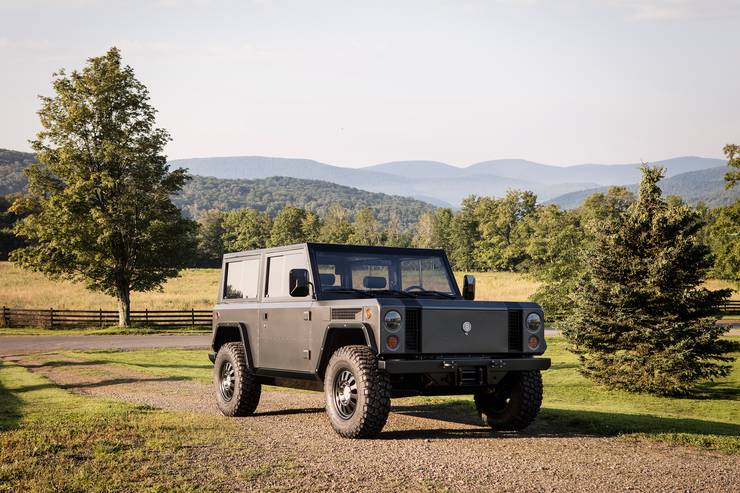 Luxury carmakers are designing ever shinier sports utility vehicles (SUVs) to satisfy recent demand. Few are like the B1, the world's first all-electric, all-wheel-drive sports truck, designed and built in Hobart, New York, by start-up Bollinger Motors. "I've been thinking about designing my own vehicle since I was seven," says founder Robert Bollinger. The B1, revealed last year, is capable of 360 horsepower and its range is 320km. It has few frills but it's hardy and practical; the rear seats fold down and removable panels allow you to convert it into a pickup truck.
bollingermotors.com
Why we like it: Able to carry 2.7 tonnes, the B1 is equally well suited to a ski holiday as it is a DIY project. A true utility vehicle.
7.
Best addition to the street
Giken bike-storage unit
Kochi, Japan
Where are we supposed to put our bicycles in crowded cities? Giken, a Japanese engineering firm, has developed the Mobile Eco Cycle, an automated, multi-level parking hut.
With robotic hyper-efficiency, the cylindrical hut uses a lift to stash and retrieve bicycles in seconds. There's space for 58 and it's compact enough to be set up near offices, railway stations and stadiums. Giken, which also makes underground automated car-parking systems, created the hut with bike-sharing in mind. It's timely, since the Japanese government plans to encourage more citizens to cycle and sees bike-sharing as a way of reducing traffic congestion during the 2020 Olympics.
giken.com
Why we like it: It's an ingenious way of removing cluttered bicycles from pavements.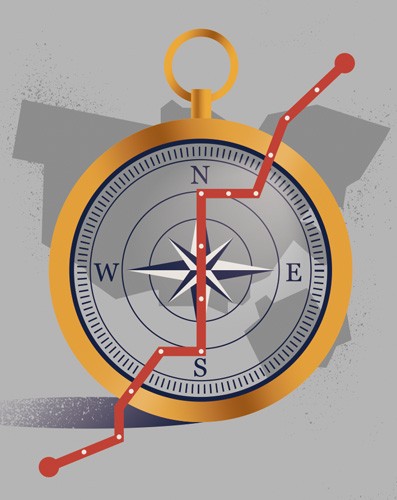 8.
Eagerly awaited new line
Amsterdam metro
Netherlands
The former industrial wasteland of Amsterdam-Noord is booming these days – the only drawback is its lack of connections to the rest of the city. Crossing the river IJ is time consuming but in July, after years of delays, that will finally change. "The North-South metro line is going to be the missing link," says Michiel Jonker, municipal spokesperson for the city's metro and tram system. "The North was always sort of an orphan in the city; now it will be unlocked."
The line includes two stops in the north (a third is planned), one at transport hub Centraal Station, three in the city centre and one at major conference venue rai. It terminates at Amsterdam-Zuid, a vital station in the financial district that connects with the airport in less than 10 minutes. More than 40,000 passengers are expected daily, with trains running every six minutes. The municipality predicts it will lead to fewer cars too – a welcome prospect.
en.gvb.nl
Why we like it: Amsterdam has long needed more investment in public transit and the metro line will allow new development further north.
9.
Most welcome comeback
The streetcar
El Paso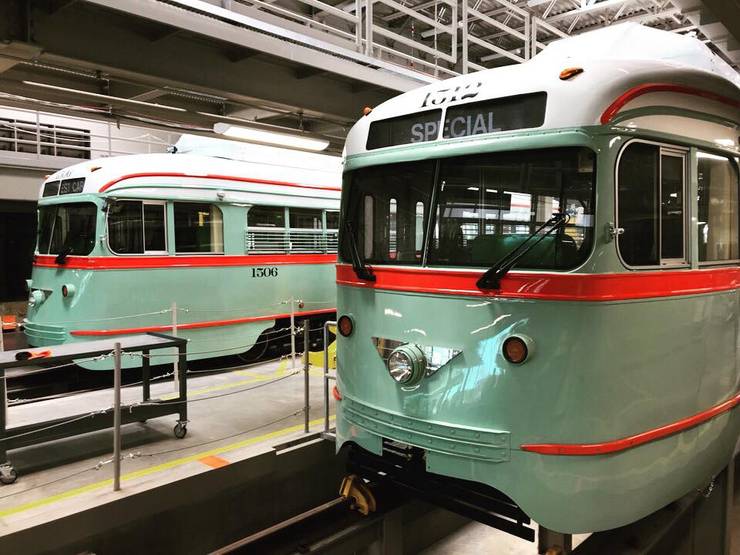 The Texan city of El Paso may not be New Orleans but it won't be long before its downtown is reverberating with a sound that's been absent for more than 40 years: the rattle and groan of old-fashioned streetcars. Work to lay track and connect overhead cabling began early last year and service along two loops totalling about 8km should begin before the end of 2018.
El Paso, which has committed $97m (€80m) to the project, will join a cluster of US cities that have embraced streetcars again as an environmentally friendly answer to mobility challenges. Only a few, however, are working with vintage equipment. After refurbishment in Pennsylvania, six of the so-called President's Conference Committee streetcars will service the new lines. They used to carry El Pasoans around downtown and across the Mexican border until they were dumped on desert ground in 1974 and left to rust. Re-buffed and pretty, they're now arriving back in El Paso for rigorous testing.
Why we like them: They're a sign of new life in El Paso, now a city on the up.
10.
Fight to watch
Bike-share battle
Zürich, Switzerland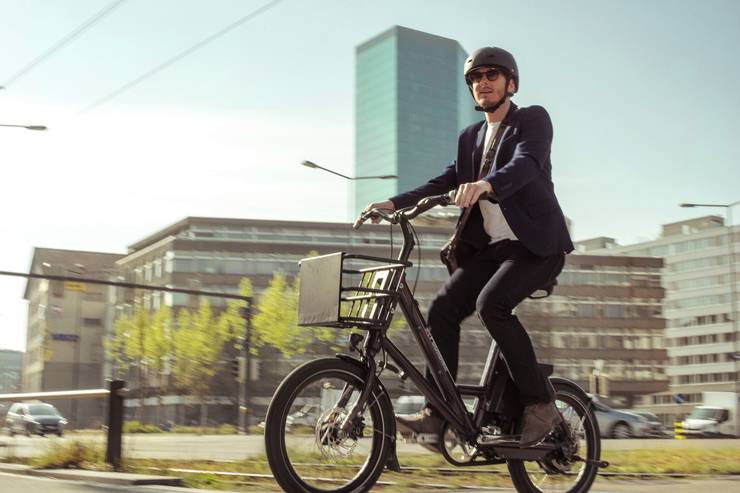 For years Zürich lagged behind other cities in installing a bike-share system. Instead the city had Züri Rollt – a tiny free bike-rental scheme set up to offer jobs to asylum seekers – and its trusty trams. But that has all changed.
US firm LimeBike launched its lightweight, bright-green bicycles in December, becoming the fourth bike-share venture. Its competitors, all fairly new to the city, are oBike from Singapore (with yellow-and-grey models) and two homegrown brands: Smide (black and white) and Carvelo2go (various colours).
But the battle is just beginning. City hall's scheme, Züri Velo (pictured), is launching imminently and Danish firm Donkey Republic (orange, perhaps) is here to join the party. Who will win? According to Professor Kay Axhausen from eth Zürich, it's difficult to say. "The economics of the schemes aren't transparent; with seed funding and ongoing subsidies, multiple schemes can survive for a while." It's up to Zürich residents themselves to vote with their (pedalling) feet.
Why we like it: The battle has a very Swiss brand of libertarianism instead of a state monopoly.