Observation 2 / New York
Time and tide
An app that tracks the status of ocean-going vessels worldwide, MarineTraffic uses a network of 3,000 ship spotters to gather its maritime data.
On a blustery April day at his hilltop farmhouse overlooking the Hudson River in upstate New York, 36-year-old Austrian-born Phillip Sulke holds his Mavick Pro drone and looks southwest where ships are passing 200 metres from his front door. "I had zero interest in ships before I moved here but I'd used flight-tracking apps for personal travel and thought it had to be the same for boats," he says. He checks the MarineTraffic app on his phone. "The Treasure Coast [a tug] is cruising at 8.4 knots N and will be here at 13.46." It is now 13.32. He opens the propellers on the drone and launches it. The buzzing grows fainter as the drone fades from sight.
Sulke sighs. "I'm tired of tugs. Only 10 per cent of the ships on the Hudson are international. The rest are tug boats transporting sand and gas. Usually it's the Reinauer family tugs, which are mainly red. There's the Eric Reinauer, the Dean Reinauer, the Lucy Reinauer. The Poling family tugs are always turquoise."
Dimitris Lekkas, a professor at the University of the Aegean in Athens, created MarineTraffic 11 years ago. Google mapping technology had arrived at the same time that the International Maritime Organization ordered ships, as a safety measure, to install the Automatic Identification System (ais) and display their location.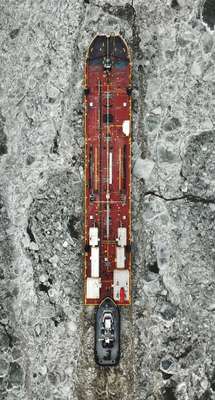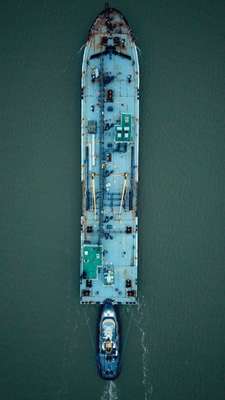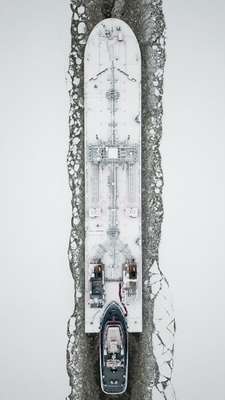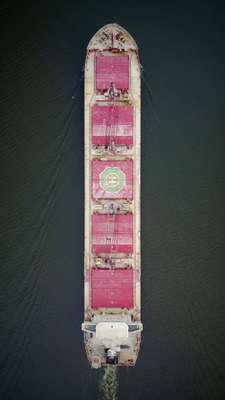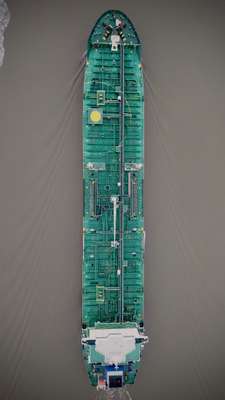 ais emits a constant ping that communicates a ship's whereabouts and progress. Lekkas, a radio enthusiast, built receiving antenna and software to decode the open source ais broadcasts, then combined that with Google maps. His existing network of radio enthusiasts began to use a combination of land-based antenna and satellites to collect the data for Lekkas to decode.
MarineTraffic colour-codes each vessel by type. The symbols move on the map like millions of colourful fish. Fishing vessels are orange. Passenger vessels are blue. Tankers carrying wet cargo are red. Cargo vessels carrying dry cargo are green. If you click on one of the icons representing a moving ship, a window pops up and identifies its name and where it is going. The app has technical wow factor, a simple user experience and relevance: nine out of every 10 objects that we use in daily life were shipped at some point.
"Our network of 3,000 AIS stations has grown organically," says Daniel Shirley, MarineTraffic's product marketing manager. "We have six million unique monthly views and 500,000 people who use the mobile app. We are very community centric."
Sulke is one of many in the community who upload their pictures. "I began photographing ships five years ago after becoming bored using my drone to herd my sheep and alpacas," he says. "It took some time to learn to fly it and simultaneously operate the camera. I managed to lose three in five years: two in the water and another one that crashed.
"For me, where the boat comes from is exciting. There's a story. I try to imagine the people on board. I want to capture the poetic beauty and slowness of the ships." He shoots still photography and mesmerising videos by flying the drone over the ship at the same speed.
It's 13.57. The buzzing resumes and the drone reappears. Sulke lands it, folds the propellers and carries it towards his vintage wood-panelled Jeep Wagoneer. He's off to meet a fellow boat tracker.