On the road / USA
Tour de force
Life as a touring musician isn't easy. We meet the folks behind the buses that keep the show on the road.
"Driving on tour is a lot like going to work, only the view from the office is constantly changing," says Matthew Friedman, director of Nashville-based tour-bus rental company Nitetrain. Founded in 1986 by Don Akron, who had previously worked as a driver for top country-music artists, Nitetrain began as a small shop in the south of the Tennessee capital. "When Don was driving, he noticed that buses tended to stay in groups at night much like a train, hence the business name."
As Akron began slowly acquiring more buses, he brought on investor Chip Huffman. The two partners quickly went from owning 12 buses to managing a fleet of 50. "In 1995, Chip bought Don out of the business and brought on new partner Tim Conner," says Friedman. "Then 15 years later Tim took over Nitetrain and has since grown the business to the full-service operation it is today. We now have a fleet of 110 buses and can accommodate bus-interior conversions, maintenance, paint and body-work repairs."
Empty high-end Prevost bus shells are sent from their manufacturer in Quebec, Canada to Nitetrain's Nashville HQ, where they are converted into full-service touring buses. "The Prevost shells are the top of the line in this industry," says Friedman. "We have them driven down from Quebec and then the real magic begins here." The premium shells cost about $525,000 (€434,000). The Nitetrain team then invests a minimum of $300,000 (€248,000) during the conversion process.
With a staff of 35 and 130 drivers, Nitetrain has become a staple within the music-touring scene. "Musicians of all genres and entertainers from all over use our buses," says Friedman. "Drivers become the face of the company because they spend time with the bands and become part of a tight-knit family that often ends up touring together for many years." Friedman has a history of driving and knows the ins and outs of the position. "It can seem glamorous but it's actually the opposite most of the time," he says. "You're driving late into the night when everyone else is asleep. The best drivers learn to drive smoothly, allowing the band to sleep through the night."
Touring by bus became popular in the 1970s and 1980s but according to Freidman this method is now more popular than ever. "Artists today are forced to hit the road to make money due to changes in the music industry that have caused a decrease in record sales," he says. "Ticket sales and merchandise are now the main source of income for artists, which has made our industry grow quickly. There's now such a demand for buses that we can't supply enough inventory in the summer months. Clients must give tour schedules a year in advance in order to book a bus."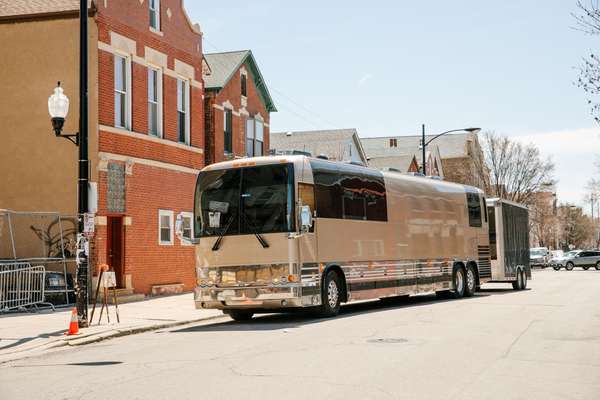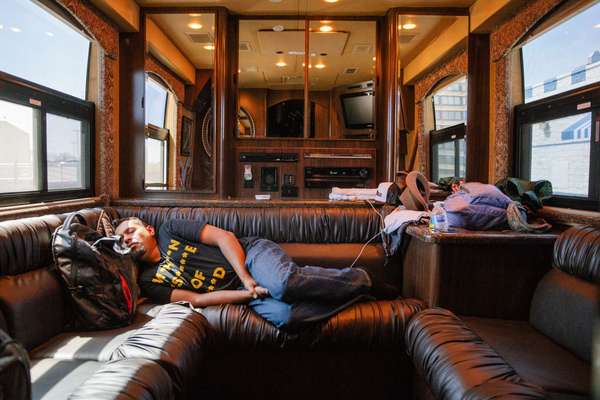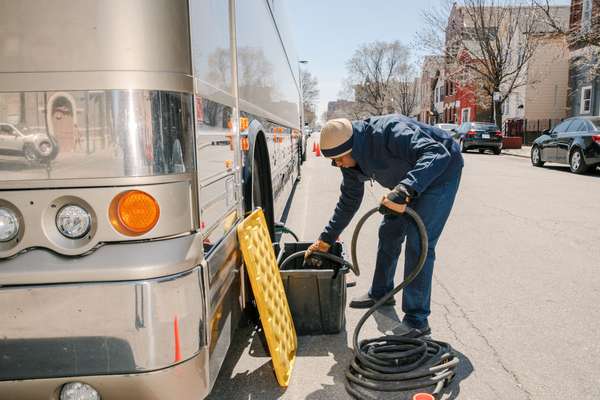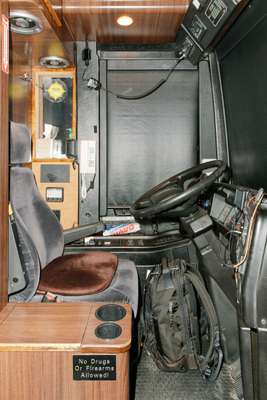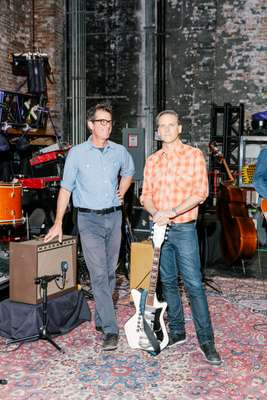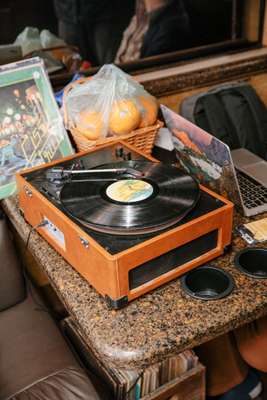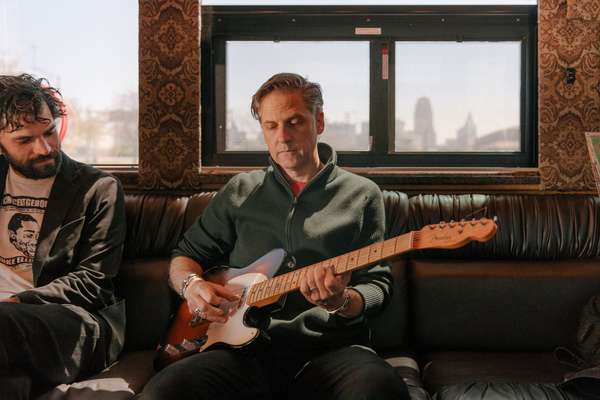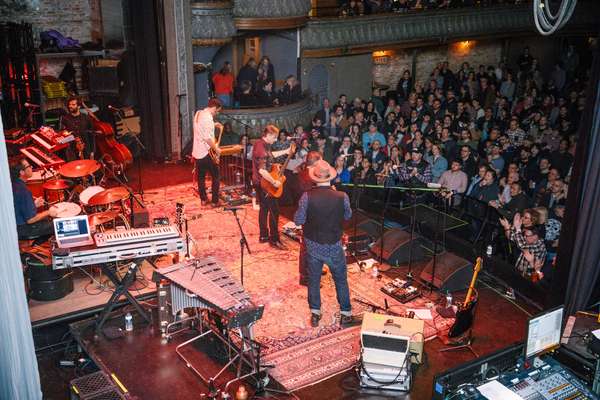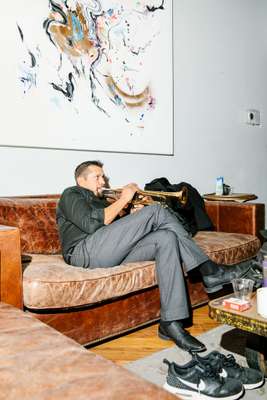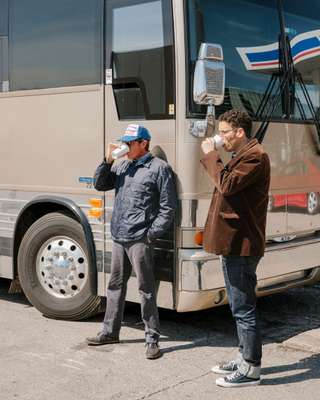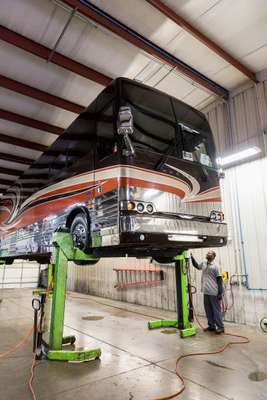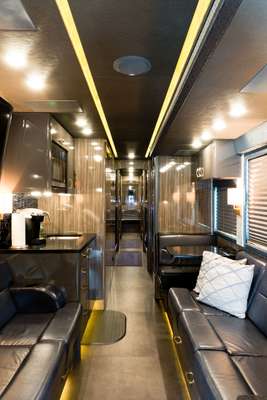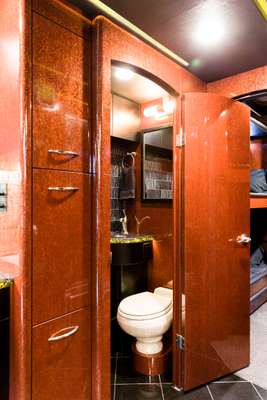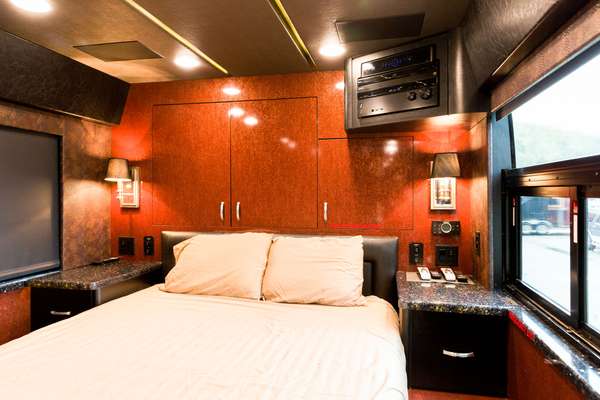 Freidman attributes Nitetrain's success to its exceptional employees and drivers. "We've assembled a dedicated group of personnel," he says. "Our goal is to continue coming up with new ideas and incorporate the latest technology to make touring even more enjoyable. We hope to give clients all the luxuries of home while they're out on the open road."
Meanwhile in Chicago, monocle joins indie rockers Calexico on the midwest leg of their US tour to get an authentic look at life on the road. "Welcome aboard," says Calexico drummer and co-founder John Convertino. The glamour and glory of being in a rock band is something that's often recounted in pop culture but the reality of a touring band's daily schedule is quite challenging. There are many sleepless nights spent in bunkbeds. There is no privacy, no creature comforts and no sense of normality on a tour bus.
For Calexico, each day starts with a 09.00 wake-up call as their intrepid driver, appropriately and lovingly known as "Smooth", pulls into the next city on the list. Morning hours pass by over multiple cups of coffee, peanut-butter toast and in-depth chats about global politics and music, all while guitars are strummed and passed around. At 14.00 the band unloads a trailer filled with equipment and begins preparing for their run-through and soundcheck. The evening is comprised of a family-style dinner that sees each of the band's members – and Smooth – wine and dine and engage in some meaningful conversation. Before and after the show, the band can be found hanging out in the greenroom with friends who have journeyed to the show and formed a mini-reunion backstage. After a successful show and a few hours of celebrating, the band heads back to the bus at midnight to play records – the soothing sounds of The Band, Joni Mitchell and Miles Davis – until about 03.30, when they head to bed, ready to begin the cycle anew the next morning.

Life on the road can be tough but there is joy to be found on the buses. "It's all worth it to us," says Calexico co-founder and lead vocalist Joey Burns. "We may have a bad day or get a flat tyre or not get a minute of sleep. But it's all part of this massive roller-coaster that builds up to these special moments along the way. At the end of the night we get to play for a group of people who have come out to experience the music. We can only hope that they leave feeling a little better than they did when they arrived."
Life on the road isn't just challenging for the band but also the driver. "It's a lot of fun but it's a tough job," says Smooth. "When everyone else has finished for the day and is sleeping, it's your time to work hard, to really be in control and keep everybody safe and happy." Every night, touring musicians are rocked to sleep by the moving bus as it makes its way down the highway towards the next destination. "You wake up the next morning in a new city to the smell of coffee and the sound of guitars, ready to do it all over again," adds Smooth. "John and I have been touring together for 30 years and it can certainly be difficult. If we didn't love it we simply wouldn't be out here."
Born out of the band's desire to take a stand after the disappointment of the last US presidential election, Calexico's latest studio album The Thread That Keeps Us is yet another showcase of the multi-instrumentalists' ability to create cross-cultural indie rock. "The power of music knows no borders," says Convertino. "It's like looking down at Earth from outer space and realising that we're all in this together. With this album, we realised that right now we all need this type of love more than ever."
Touring members:
Martin Gonzalez:
Tour manager, sound engineer
Lauren Jacobson:
Merchandise
John Convertino
Drums
Joey Burns
Guitar, lead vocals
Jacob Valenzuela
Trumpet, backing vocals
Sergio Mendoza
Keyboard, backing vocals
Scott Colbert
Bass, backing vocals
Martin Wenk
Trumpet, backing vocals
Jairo Zavala
Guitar, pedal steel guitar, backing vocals
With members hailing from Berlin, Madrid and Tuscon, Arizona, it's easy to hear the global influences that make up the sonic landscape of Calexico's sound. "Within the band and especially while on tour, we definitely live in a bit of a bubble," says Burns. "It's easy to forget that the world out there has different opinions and different views. But I think we're often preaching to the choir with our audiences."

Within the stirring new tracks lies a dedication to creating change and awareness. "Our love for our Earth, our home, and the future of our children came into focus, which gave us the inspiration and the desire to give something back – something that's positive and beautiful," says Burns. "My seven-year-old twin daughters have the same feelings when it comes to politics, women's rights and the environment – and they even came up with their ideas without me forcing them to listen to npr," he adds, with a laugh. "When I look at my children I know we can't afford to take steps backwards."
With such a life-affirming spirit, Calexico spreads their message of fragile optimism to new audiences and new cities every night. Even within a troubled reality, the band believes there is hope to be found. "We know that music can be used as a platform," says Burns. "With the way the world is today, it's more important than ever to use art as a vehicle with which to share our voices. Sometimes music even has the power to save lives, it has the power to change things."
For Calexico, touring has become an avenue for making a difference. "At the end of the day, when the show is over and the day is done, we're a family. That's what's most important to us," says Burns. "Somehow because of this, the road becomes home."
Q&A
Matthew Friedman
Nitetrain
How many buses do you have?
We have a fleet of more than 100 buses.
How much does the shell of the bus cost?
A single slide shell for a 12-sleeper crew bus is about $525,000 [€434,000].
How much goes into each bus to complete it?
We invest $300,000 [€248,000] into the interior, not including any client customisations.
How much is the rent?
The typical basic bus rate is about $600 [€495] a day, plus driver, fuel, maintenance and cleaning expenses.
How many buses are typically required for a big arena tour?
The larger tours might take anywhere from five to 15 buses.
How many buses are you currently building at a time?
One or two.
How many people can each bus accommodate?
Star Coaches will hold six to eight. Band Coaches will fit eight to 12, plus their driver.
How long does it take to complete a bus refit?
About 90 days for a crew bus. Star Coaches take a little longer because they are usually customised.