Publishing / Bologna
Turn up for the books
Bologna's Children's Book Fair proves that the business is anything but child's play.
There aren't many trade shows in the world where eavesdropping on a sales meeting will yield such sentences as "...and then the penguin locks himself out and gets left in the cold", or where breakfast meetings are called to discuss the latest developments in the ongoing saga of the Gruffalo. But in Bologna this kind of talk leads to deals. This is the city's annual Children's Book Fair.
With about 1,400 exhibitors from 100 countries gathered in these halls, the fair is one of the biggest in the publishing sector's calendar. Regular readers are barred; virtually all the 26,000 visitors are publishing professionals, here to look for new commissions. Actual children are few and far between (though this does little to alleviate the endless queues at the ice-cream carts dotted around the grounds).
The atmosphere is cheerful. Where many purveyors of print have lamented a decline in the past decade, this segment of the industry continues to grow. "The children's book market in Italy has been increasing by about 3 per cent a year for the past five years. At the same time the adult market is stable," says Lorenzo Garavaldi, director of the children's business unit for Italian publisher Mondadori. "Globally I don't see the market slowing down anywhere."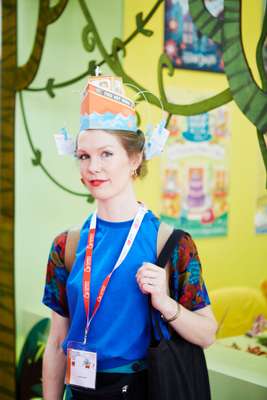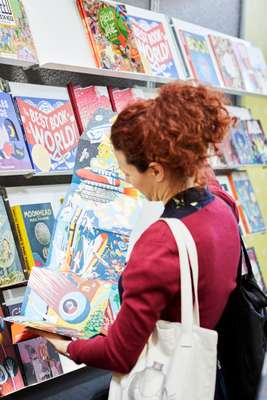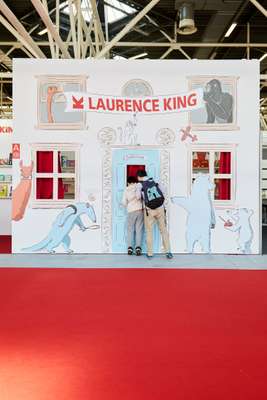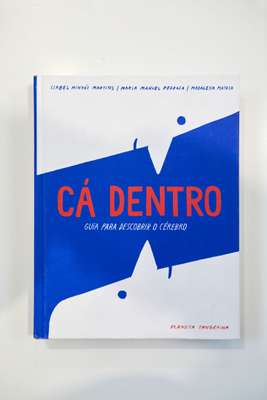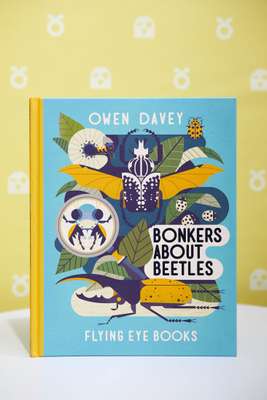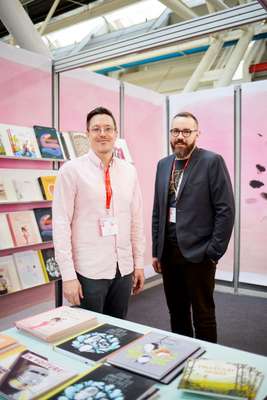 Given the amount of time that today's youngsters spend in front of backlit screens, it's perhaps unsurprising that publishers have had to adapt. "Obviously the reference book with 8,000 photos no longer exists; that photographic language belongs to the internet now. We need to find new angles and new ways of stimulating curiosity," says Garavaldi. "But paper still has a role to play; even youngsters who are accustomed to technology can find a different kind of experience in books."
As one of the biggest publishing houses in the country, Mondadori enjoys a sizeable stall in Bologna, standing out in a sea of tiny indie-publisher booths. The shelves on its pavilion bear dozens of copies of one particular book, a recent bestseller that captured the zeitgeist with its feisty female protagonists: Storie della Buonanotte per Bambine Ribelli or Good Night Stories for Rebel Girls. This same title reappears in countless languages at stands across the fair – a clear reminder of how important the foreign-rights market is for any player keen to expand. Syndication was, after all, the main purpose for which this fair was set up 55 years ago and is still one of the most important reasons for making an appearance here as an exhibitor.
"We've been coming to Bologna for the past six years and it's opened our doors internationally – we doubled revenue after two years here," says Frédéric Gauthier, co-founder and editor of Montréal-based La Pasteque. This former graphic-novel publisher began making children's books in 2009 and is one of a series of companies that have made names for themselves by commissioning top-quality illustrators for their picture books.
France's Albin Michel Jeunesse is another. Its roster of artists has helped the firm double its foreign-rights revenues in the past year alone, with sales to US and Chinese publishers who value their particularly elegant style. "There's a lot of competition in this industry and as a result we need to be thinking carefully about what we want to publish," says foreign-rights manager Aurélie Lapautre in a rare break between back-to-back meetings. "Our books are becoming more and more sophisticated." Straddling the line between art book and children's literature can tempt adults into buying titles too. Widening the age range of readers makes for a wider market and can lead to lucrative results (as the Harry Potter series has so poignantly proven).
Yet what makes the children's-book market so unlike other sectors is that the target consumer is rarely the person who will end up using the product. It is by and large adults – whether parents, friends or family – who buy books for children. It's an important factor in the steady growth that companies in this niche have experienced in recent years. "In this market there are peaks, troughs and challenges but even in a crisis, children's books' sales are one of the last things to go," says Hilary Murray Hill, ceo of publishing giant Hachette Children's Group. "Books are a relatively cheap gift for children and adults are unlikely to stop buying them, because they recognise the importance of non-screen-based activities."
The moral of the story? In spite of – or perhaps because of – the fact that children are constantly surrounded by screens, be they TVs, smartphones or computer monitors, words and pictures on paper retain their value. This is in large part because we want to protect our children and we know that books are both gently educational and enriching. With the wider publishing industry as a whole now rallying and bouncing back from its well-documented slowdown, grown-ups are now teaching this vital lesson to the next generation.
Top picks from the fair:
Planeta Tangerina: Isabel Minhós Martins, Bernardo P Carvalho and Madalena Matoso used to run a design studio before they started publishing children's books in 2006. Today the team writes and illustrates all the clever titles on the roster.
Etana Editions: Helsinki-based Jenni Erkintalo and Reka Kiraly brought their past experience as graphic designers to the publishing house they started in 2014 – and have made a point of experimenting with a more sophisticated visual language.
Old Lion Publishing House: This Ukrainian publisher deals with both adult and children's books – and, for the latter, often hires up-and-coming Ukrainian illustrators for the unique visuals.