Report / Navarra to Cantabria
Filling up
We've all heard tell of Basque cuisine but what about the growers, producers and chefs plying their trade in neighbouring regions? We take a roadtrip to find out.
Most of those travelling to Spain for the purposes of filling up on pintxos will drive straight through the northern regions of Cantabria, Rioja and Navarra to make their dinner booking at one of San Sebastián's asadors. But linger a while before you go fully Basque and follow us on our delectable detour.
---
Depending on who you ask, the region of Navarra is either an estranged extension of the Basque Country or a fiercely independent nation in its own right. It's a touchy subject, not simply in the context of Spain's myriad secessionist tensions, but also in the day-to-day discourse between neighbouring towns – many of which have seen borders drawn, dissolved and disputed for centuries.

We start by pulling up a chair on the northern edge of Pamplona's Plaza del Castillo. Ordering the early-morning staple – tortilla, sliced and stuffed like a sandwich with lettuce, ham and mayonnaise – we strike up a conversation with friendly 76-year-old Eneko, who fills us in on the attempts to integrate Navarra as the fourth sub-region of Euskadi (Basque Country). Put to a vote in 1932, unification was rejected by a majority, while subsequent overtures of rapprochement after the Franco dictatorship have also hit roadblocks. "The Navarros have been unwilling to turn their backs on one all-encompassing grand narrative only to be absorbed by another," says Eneko with a scoff. "But as we've seen recently, these are complex emotional questions that can change like the wind, making any definitive decision elusive."
Despite Navarra's independent streak, much of Spain's instantly recognised iconography has its roots in Pamplona. White-clad, red-kerchief-wearing fanatics being run down by bulls, bars laden with generous pintxos; both attract legions of adventurers to Spain. Many are inspired by Ernest Hemingway's musings of a region he visited nine times between 1923 and 1927, as he wrote The Sun Also Rises. While he may have lived to regret it (lamenting his role in exposing Pamplona to tourist hordes), Hemingway's gilded likeness still stands at the bar of Café Iruña's adjacent drinking parlour.
On the other side of town in Bar La Servicial Vinícola, several men are already sipping wine at 11.00, grumbling about politics and relatives and snacking on txistorra (sausage) and roasted peppers. A slogan inscribed onto a barrel-shaped clock encapsulates the atmosphere, A cada hora, su vino (At each hour, your wine), while the walls are plastered with fading posters of Navarran landscapes. Overflowing with residents of all ages, this traditional bar is a living example of a region that safeguards its traditions and where public drinking and dining spaces are the social hubs of town life.
A 40-minute drive southeast is Estella, a town founded in 1090 by pilgrims travelling along the Camino de Santiago. The 12th-century French scholar Aymeric Picaud raved about the town's bread and wine in his book Codex Calixtinus, regarded as one of the first tourist guidebooks.
Fortunately the food here has evolved since then, thanks in part to the Taller Gastronómico Casanellas. The small, restaurant is run by cousins Borja San Martín Casanellas, 40, and Ainhoa Casanellas Luri, 43, who opened their venture and culinary classroom five years ago. An open kitchen shows diners the front of Borja's stove-top, surrounded by at least 60 canisters, bowls and ingredients, which he singlehandedly converts into the day's delicious courses.
"As the food scene grows, there is such a high demand for well-trained chefs," explains Borja as he plates a lamb shank with pumpkin cooked in a porter sauce onto a bed of potato purée. "We design our cookery classes to elevate know-how from simple set-menus or sandwiches. We enjoy ourselves by making others happy," says Ainhoa proudly.
Stroll down the stone-paved streets and you'll meet Jesus, the 69-year-old self-taught ice-cream maker behind Lerma Heladeria where the flavours include cheese, fig, and dulce de leche. As he serves, he also calls out compliments and cheeky chides to the townsfolk as they pass. His sweet disposition translates into friendly collaborations with Estella's chefs, developing one-off flavours such as setas (mushroom) and an odd asparagus creation for a daring dessert menu.
---
Day 2
La Rioja and Palencia
Continuing south-east over the border and into La Rioja – Spain's most renowned wine region – we arrive in the capital, Logroño, just before lunch. An ancient Roman settlement and a cross-roads of European culture fuelled by a millennium of stop-overs by religious pilgrims, the region's wine culture is said to stretch all the way back to the Phoenicians. The Romans set up bodegas (wine cellars) near Logroño in the 2nd century BC to quench the thirst of their armies, while the use of aged-oak barrels was inspired by Bordeaux in the 18th century, which rapidly modernised the industry. Today up to 300 million litres of wine (90 per cent red) pours out of the region.

The city centre brims with bustling restaurants and taperías. There are more than 50 within a four-block radius, united by a fair-spirited armistice that saw each establishment agree to specialise in one or two delicacies.
Bar Soriano is the authority on sautéed mushrooms, while other food halls focus on txangurrito (a crab, shellfish and béchamel fishcake) and chistorra (chorizo with sweet paprika and garlic) – all laden on a slice of lightly-toasted bread in the form of pintxo. Known as the Senda de Elephantes, this community of taperías is the legacy of entrepreneurial wineries who lured in customers with tasty morsels or needed restaurants so that visitors weren't too merry after tastings.
Driving through the town of Haro, which stands out for its colourful wine-themed murals, we are greeted by Juan Diez del Corral Ugarte, director of fifth-generation winery Castillo de Cuzcurrita, part of an estate that includes a 14th-century castle. "We produce around 80,000 bottles per year," he says, "all overseen by one of Spain's most respected enologists Ana Martín Onzaín." Personalised tours are granted at the behest of a polite phone-call. "We ascribe the same care and attention to each visit as we do to our vino," says Juan.
The countryside flattens out during the two-hour drive southeast to Castilla y León. Dotted with small villages, the northern part of the region is home to relics of royal infrastructure, such as the Canal de Castilla, a major feat of 18th-century engineering envisaged by king Fernando VI to boost agricultural trade to the lower realms (and, no doubt, his central palaces). The 207km canal network was never completed but continues to irrigate fields and small villages. If you take time to stop by the impressive San Hipólito el Real Church in the tiny hilltop town of  Támara de Campos, don't be surprised if the mayor turns up to unlock the door and show you around.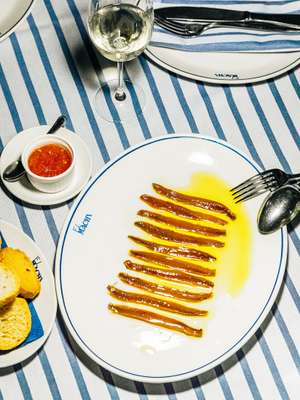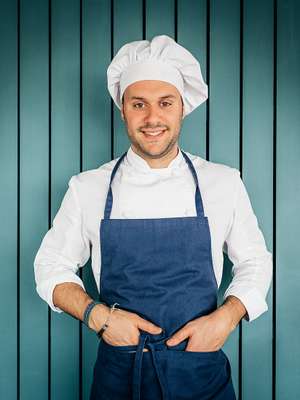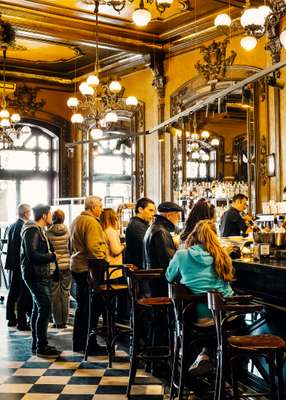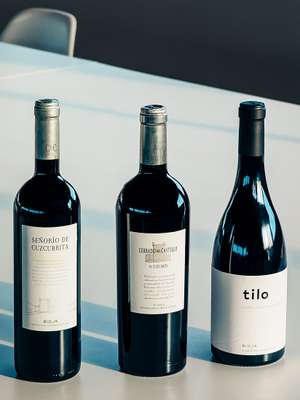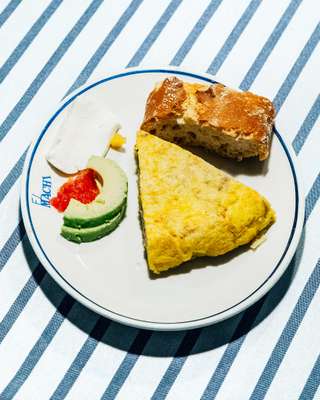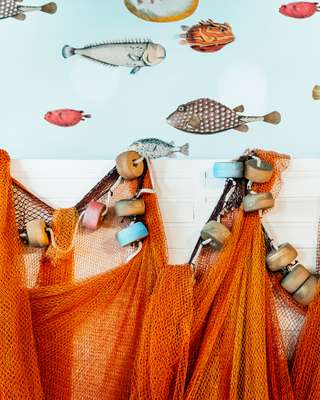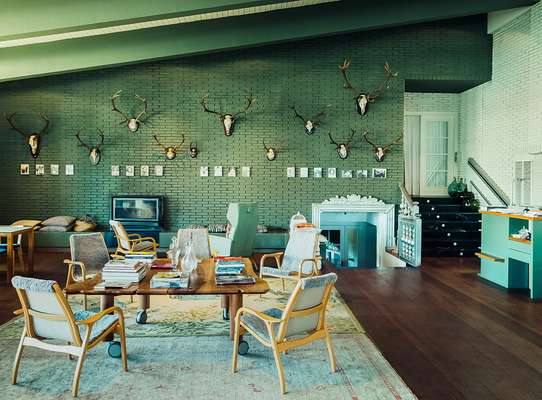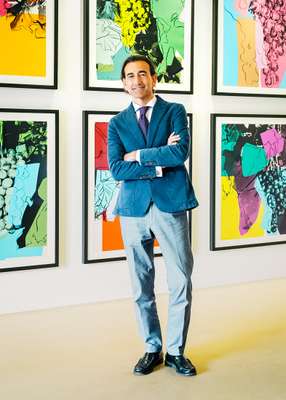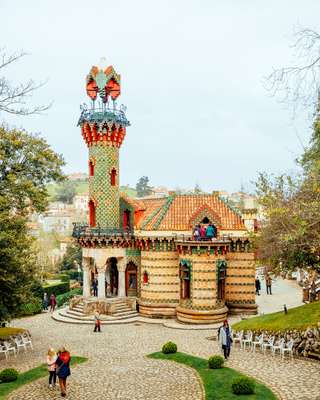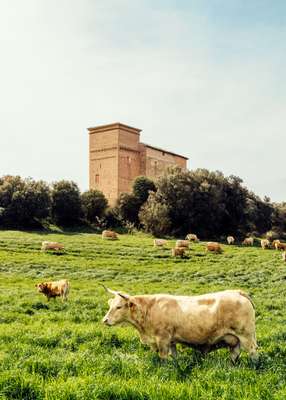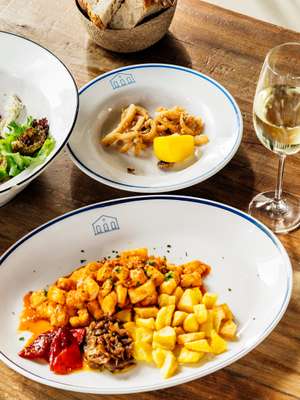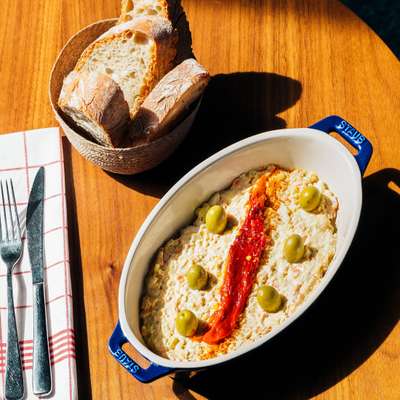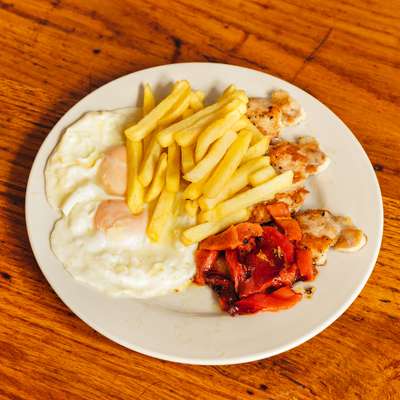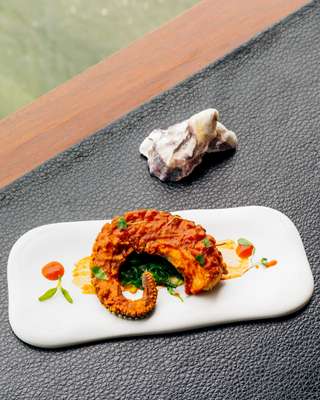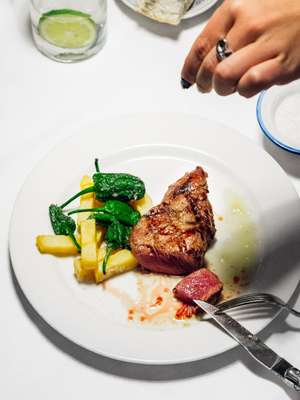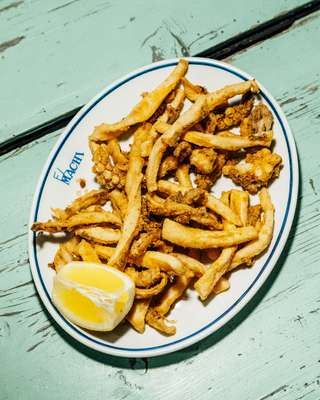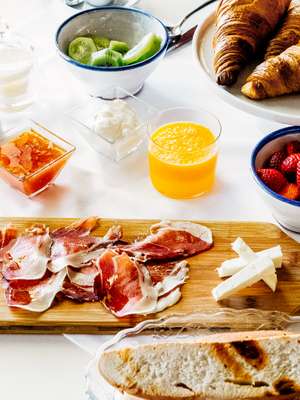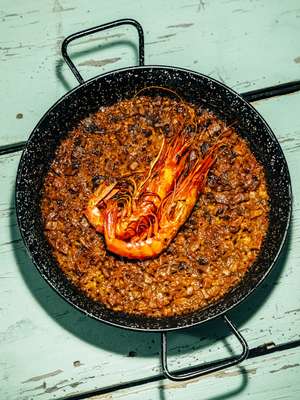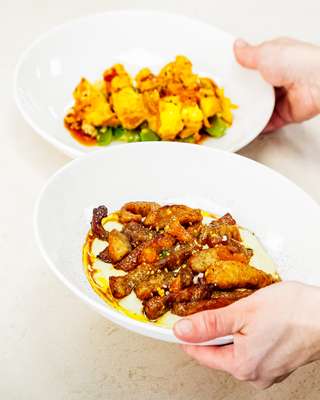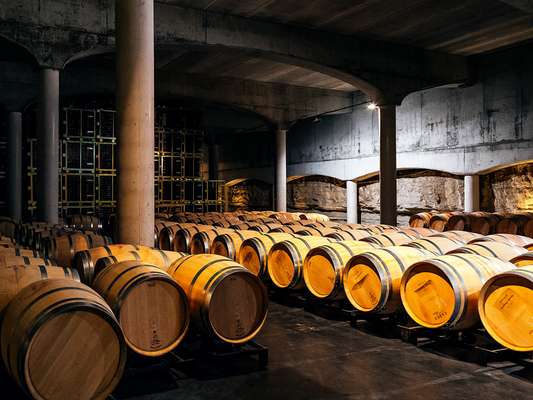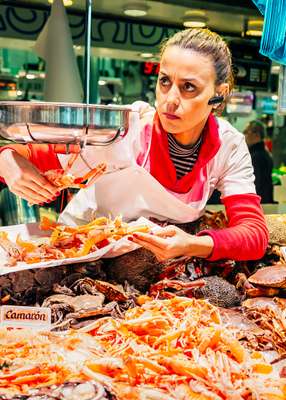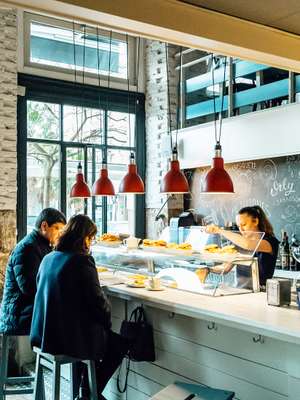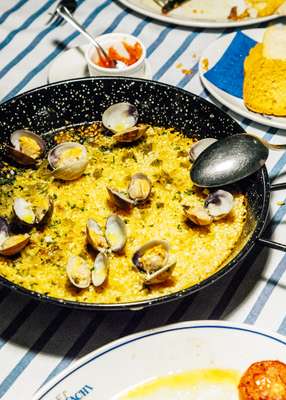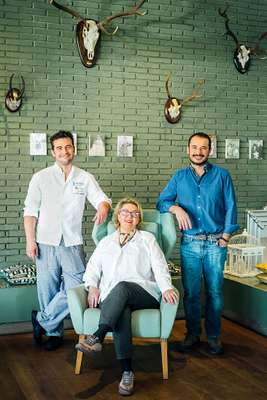 In the small town of  Villoldo, the Estrella de Bajo Carrión hotel restaurant is best for food. Run by three sisters who inherited it from their parents, they steered the Scandi-styled institution through Spain's financial crisis by doubling down on quality food. The estofado de pichones (literally baby pigeon stew) is a local delicacy and explain all the circular, sometimes decaying, stone structures in the region's fields – they're age-old pigeon catchers – but the menu also overflows with more recognisable dishes such as roasted peppers and sirloin steaks.
Charting a winding course through Cantabria's inland mountains, you'll arrive at its coastal capital of Santander in a shade under two hours. The city itself has been attracting new attention since the sea-facing Fundación Botín arts centre was unveiled in 2017. The modern addition has added some sparkle to a city that saw much of its heritage devastated by a blaze in 1941.
Sitting inside the recently converted Caseta de las Bombas, a former shipyard pump house, Santander chef Carlos Zamora is walking us through the city's proud seafood credentials. "We have the best anchovies in the world," he assures us, backing up the claim by pushing forward a plate of velvet-textured olive-oil-coated anchoas. "Eighty-five per cent of the region's canned fish industry is dedicated to anchovies; there are over 60 different brands."
Designed by Italian engineers, La Caseta de Bombas' ship-repairs canal interned German and Italian submarines during the First and Second World War. "From fishing to trade, the military, the royal footprint, and even the expansion into the 'New World', the port has shaped our city over hundreds of years," says Zamora. After lunch, in the fish market La Lonja, waves of customers snap up the fresh catches (at cheap prices).
Spain's national narrative is stitched together by 17 tasty, diverse regional tales. The Basque country has long been the stand-out chapter, but four fertile regions are ripe for the picking just a short drive away. By semi-circling beyond this border, you'll find a more nuanced portrait of Spain's history, virtues and troubles. Most interestingly though, you may well glimpse what's still to come.
---
Pack some essentials, and load up the car, then pack in as many of these places as you can to load up on delicious delights.
Eat
Café Iruña
This grand café does a mean seafood salad and provides a front-row seat to admire vignettes of daily Navarran life.
cafeiruna.com
Drink
Bar La Servicial Vinícola
A taberna favoured by Navarros; try the txistorra (with fried eggs with roasted peppers and chips).
+34 948 234 383
---
Eat
Taller Gastronómico Casanellas
The food theatre that's performed at this restaurant-cum-cooking school is a two-person spectacle that is slowly but surely growing the culinary community in Estella.
tallergastronomico.es
Heladería Lerma
Self-taught ice cream maker Jesús is something of an Estella icon. Try the fig-and-cheese combination or his own invention, called piñatas: pineapple mousse with chocolate. Not to be missed.
+34 680 298 605
---
Eat
Ummmm
Alex García's second restaurant doesn't roll down the shutters after lunch. Take advantage of the extended hours as this is a safe bet for some pintxo-sized afternoon snacks.
ummfoodanddrink.com
Drink
Bar Soriano
Soriano has eschewed the race to create the best tapa by specialising in setas (mushrooms). It's a sound decision, as illlustrated by the pintxo de setas that's served with gambas and bread.
+34 941 228 807
Stay
Casa Josephine
Restored in 2006, this bed and breakfast is a 19th-century family townhouse surrounded by vineyards. It's the passion project of the interior-design duo from Casa Josephine.
casajosephine.com/proyecto/casa-la-rioja-2007
---
Eat
Castillo de Cuzcurrita
A small bodega on the grounds of a 14th-century castle-turned-chateau known for its fine red.
castillodecuzcurrita.com
Drink
Restaurante Terete
Terete has been roasting lamb in its wood oven since 1877 (not the same one, to be clear).
terete.es
---
Eat & stay
Estrella del Bajo Carrión
We certainly recommend staying the night but the restaurant alone is worth the trip if you are tight for time. You will agree once you've tried the roasted red peppers or traditional bean soup.
estrellabajocarrion.com
---
Eat
La Caseta de Bombas
Carlos Zamora's most recent triumph is a former shipyard pump house. These days it's in the business of making waves with its delicious fare.
lacasetadebombas.es
El Machi
A popular spot to savour rice dishes; try the rabas, seafood paella and roast fish – and yes, in that order.
elmachi.es
Mercado de la Esperanza
Santander's bustling food market is a spectacle in itself but a good rule of thumb is to follow the crowds: the most sought-after stalls are usually the best.
mercadodelaesperanza.com
Las Redes
A small-town family-run restaurant in Cantabria's seafood capital. Pay heed to the waiters' persistent advice and save some room for dessert (especially the flan, or cheesecake).
restaurantelasredes.com
Annua
Instead of the formal indoor Michelin-starred setting, we'd suggest that you opt for the sea-facing decking of Annua's adjacent (and more low-key) venue instead.
annuagastro.com/restaurante
Drink
Bodega del Riojano
This food hall's culinary colour extends onto the walls: artists have been invited to paint works on wine barrels since the 1950s.
bodegadelriojano.com
Stay
Hotel Chiqui
Looking over the far end of Sardinero Beach, this large lodging recently underwent a long-overdue refurb. The 25-minute walk to the city centre is a plus thanks to the picturesque coastal path.
hotelchiqui.com
Route: Pamplona-Estella-La Rioja-Haro-Villodo-Santander
Duration: Three to four days
Distance: 509km
Essentials: Fill up on fuel when you spot a service station; there aren't nearly enough on these rural roads. No-one wants to drive into a town full of closed kitchens so time your driving according to the breaks between Spanish meal times; this will ensure you see each locale at its liveliest. Lunch is between 13.30 and 16.30, dinner from 20.00 and 23.00 – but there's also the poteo, an afternoon bar-hopping tapa and tipple taken at about 18.00.