10 steps to success / Brescia, Italy
House proud
How a wayward woodsman became a titan of the Italian wine industry.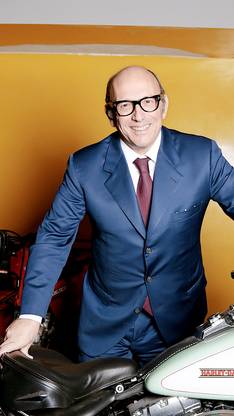 First bottle of Ca' del Bosco: 1972
Bottles produced per year: 1.8 million
Employees: 110
Primary markets: Italy, Japan, the US and Germany
Ageing time for top-level cuvée: 9 years
---
More than 50 years ago, in the hills of northern Italy, a Milanese family bought a small parcel of land to serve as their country getaway. A few years later, the son, then an unruly 16-year-old, was kicked out of school and banished to that ca' del bosco or house in the woods. But rather than descending into the predictable life of a teenage wastrel, young Maurizio Zanella became enamoured with grapes and the newly recognised wine of the surrounding Franciacorta region. By 17, he had harvested and bottled his first vintage.
His entrance into the world of wine was well timed. "Before the 1970s wine was just another staple – like bread," says Zanella at the headquarters of his winery, Ca' del Bosco, which overlooks the home where he first tried his hand at viticulture. "But then Italian wine changed gears – people were wealthier and wanted quality."
In his youth Zanella was a patient understudy of experienced winemakers and travelled all over Italy to spread the gospel of Franciacorta. "We didn't know then but, looking back, we were among the leaders of what I would call the Italian wine renaissance," he says.
Crafted like champagne with pinot bianco, chardonnay and pinot nero grapes, and utilising the same metodo classico of fizz-producing fermentation, Franciacorta is esteemed as the finest bubbly in Italy. While it doesn't yet have the brand recognition of its 300-year-old French counterpart, Ca' del Bosco has become a titan among the region's producers, selling about two million bottles a year.
Tight quality-control strictures keep standards rigorous but Zanella is intent on going further, minimising sulphites and rendering his 218 hectares of vineyards organic. He's also turned his estate into an art gallery of works by contemporary sculptors. Why? "To bring a bit of culture to the world of wine and to show people the kind of respect it deserves."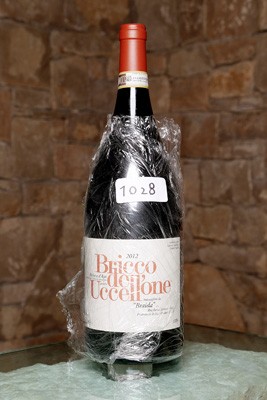 "He was reintroducing the previously destroyed Barbera wine in Tuscany as I was launching Franciacorta. We spoke everyday for 30 years and he was an indispensable resource of learning."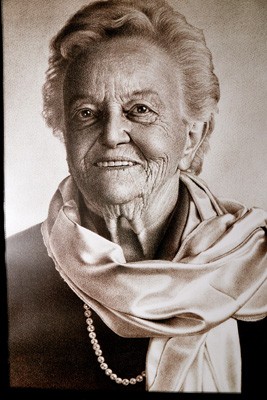 "My mother was a great support from the first time I tried my hand at blending a grape harvest in 1972. Our most precious cuvée bears her name in homage to everything she did for me."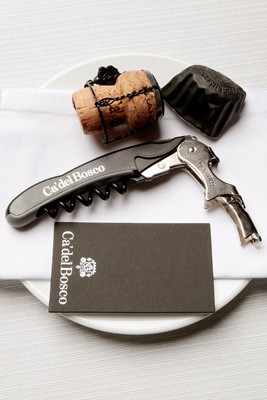 "Today you can share all your information with the touch of a button but I'm a nostalgic man so I'll keep using business cards as long as I can."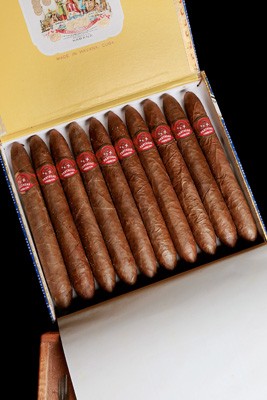 "I tried cigars to help me quit cigarettes but they were so good that I started smoking five or six a day. I've nearly quit but I still have a mania for Cubans."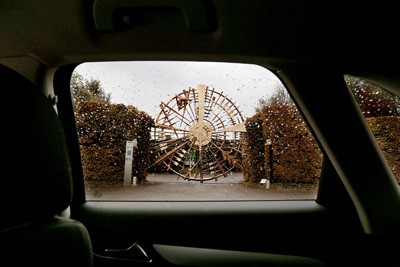 5.
Cancello solare, a bronze gate sculpted by  artist Arnaldo Pomodoro
"It took three years to convince Pomodoro to create this gate. It's become the symbol of Ca' del Bosco and the first of many artworks at the vineyard to show that what we're making here is an art in itself."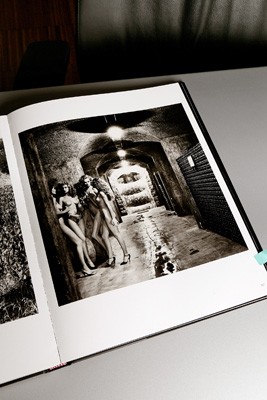 "One of the first photographers who came to shoot for our photo book, he took a day to take a single photo."
7.
Harley Davidson motorbike
"I arrived in Franciacorta as a teenager. My motorcycle was my escape and my sport."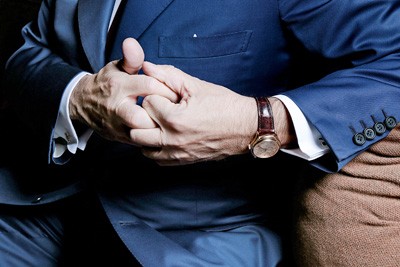 8.
Patek Philippe watch collection
"These watches represent a company that shares our values – they never allowed wrong-headed innovation to impinge upon a great tradition. A watch with a battery is much simpler and maybe even more reliable but you lose the beauty and excellence of the craft."
"More than a passion, it's a problem. I consume Apple products like I do Nutella – insatiably. I'm always getting the latest models even though technologically I have only a pretty basic competence. I barely use them but they make me feel cutting-edge."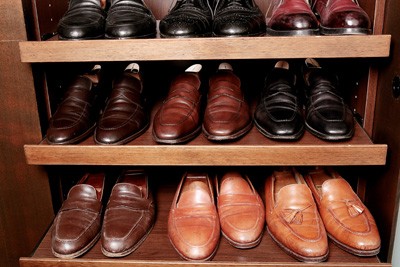 "Maybe there are more beautiful shoes that cost less but these are crafted entirely by hand. All the objects I love are things whereby people pour their knowledge into a manual skill in the service of a product that creates emotion."