Drycleaning / Tokyo
Ironing out the creases
In the rough and tumble of Japan's wash-and-go laundry market, we visit a drycleaner that values service over speed (your shirt will be back in three weeks).
If you have a coffee stain on your favourite silk dress or an ink mark on your tailor-made jacket, Yoichiro Teramae is your man. "Regular drycleaning stores would hesitate to take difficult jobs that involve delicate designer pieces or expensive materials," says Teramae. "But we don't say 'no' to our customers."
Laundromats and drycleaners are ubiquitous yet the experience is generally unremarkable and focused on convenience and cheap service (for instance, 200 7/11 convenience stores in Tokyo offer 24-hour drop-off and pick-up services). Teramae's company has just opened Wardrobe Treatment, a bricks-and-mortar shop in Tokyo – and it's a different beast. It operates from a sleek wood-pannelled shop and provides the sort of ultra-high-quality service that is in danger of extinction. It elevates drycleaning to an artform – the level of a luxury brand or a five-star hotel – and is a welcome addition to the Tokyo streetscape.
Teramae, whose grandfather started a drycleaning business in Fukui, a city near Kanazawa, has been in the industry for 30 years. He has witnessed changes in the sorts of clothes consumers buy and the way they look after them. "The laundry market for domestic households has been massively shrinking since 1992; it peaked at ¥817bn but now it's ¥376bn," he says. As fast-fashion surged, people started treating clothes as consumables; they stopped caring for them. In the late 1990s there were more than 164,000 drycleaners in Japan but now there are fewer than 100,000. During the boom, laundry chains flourished and triggered fierce competition, driving the market towards an ever cheaper and faster service. Inevitably the attention-to-detail offered by these places suffered.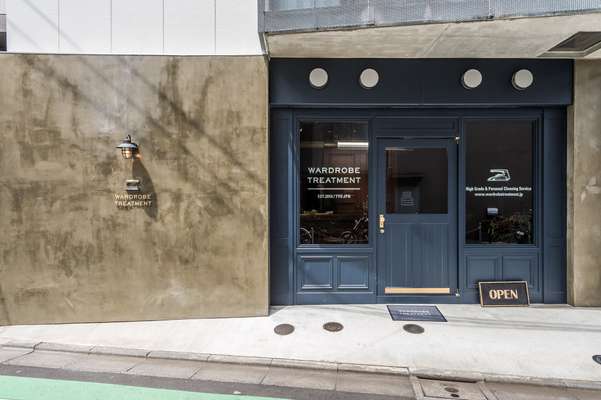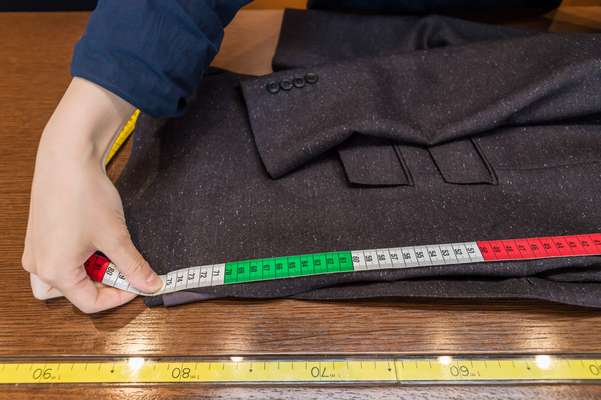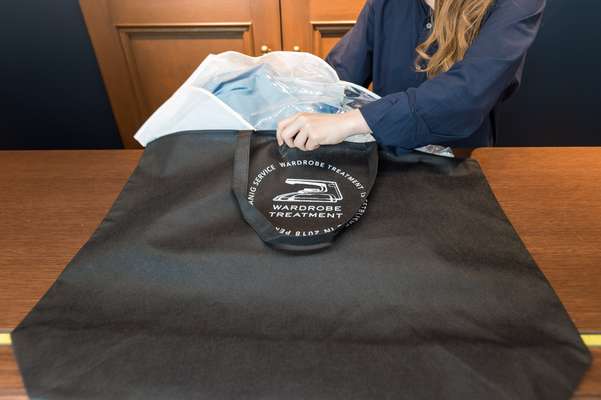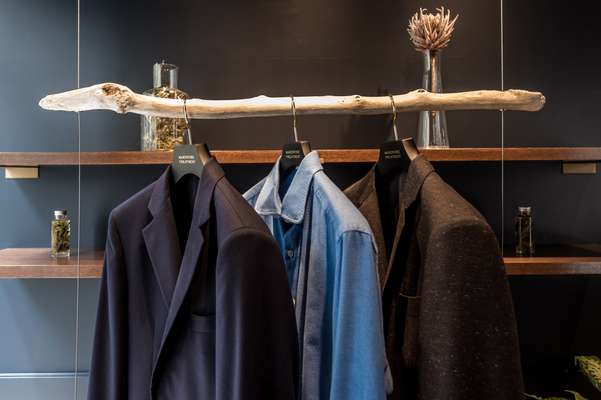 This left many people uneasy. "Shoppers would ask retailers such as Brooks Brothers and United Arrows if they knew of any reliable dry cleaners; they didn't know who they could trust to look after their favourite clothes," says Teramae. Luckily these retailers knew that Teramae and his father had started a concierge-like service in the early 1990s, washing each item separately in their workshop in Fukui.

They have developed their business over time. In 2004 they began catering to business customers (rather than solely domestic ones) and, in 2016, launched an online service. They found that the majority of clothes were being flown in from Tokyo; Teramae believed that a bricks-and-mortar outpost would serve a critical function. "In one transaction, customers need to come and see us twice. Face-to-face communication is very important for us because we are looking after their clothes from the cradle to the grave."
The new premises sits on a quiet backstreet in the neighbourhood of Aobadai. From the outside it looks like a boutique and it has a smart wooden interior; no fluorescent lights or gaudy banners here.
Its layout isn't the only difference. It costs about ¥3,500 (€28) to have a shirt cleaned and takes three weeks, while the market average is about ¥300 (€2.40) and two days. Everything is shipped to Fukui, where a team of 15 staff select the right treatment (detergent, hand or machine wash) then wash, dry and press each item.
Teramae goes the extra mile for quality. He sent his staff to a tailor in Ginza to learn the intricacies of suit construction and co-developed clothes-press machines specifically for the chest, shoulder and lapel areas. He also produces all kinds of detergents, which cater to specific materials, with a company in Hyogo.
The shop only opened in April but already all sorts of customers are flocking: young women come with their Moncler down jackets and beloved cashmere sweaters, while older gentlemen bring bespoke suits. One family asked Teramae to remove the countless stains from a kimono that had been passed down through several generations. "They left us to revive the kimono that they treasure. It cost ¥250,000 [€2,000] and took 13 months but they were very happy with the result."
Teramae knows that going against the grain isn't easy. "We probably cannot reverse the market trend. Over 90 per cent of people will go with fast fashion. But we would never lower the quality of our service, no matter how few customers we have."