Click and collect / Global
Shop, read, listen
Briefing
Folksy plates, charming ceramics and the sharpest of knives, plus a rooftop escape, the best in books and the tastiest tipples for your drinks cabinet.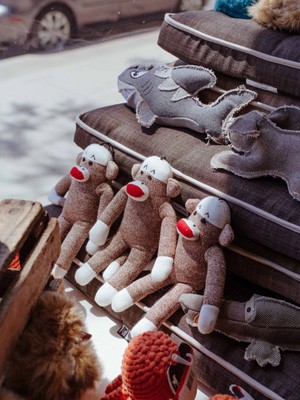 Toronto is one of North America's fastest growing cities but it isn't just the human population that's burgeoning – the number of canine companions accompanying Toronto's newcomers is soaring too. In response, Toronto now boasts shops aplenty catering to pampered pooches, stocking everything from tasty organic dog treats to Toronto-made dog furniture (to keep fido comfy when he's not frolicking around one of the city's 60 dedicated dog parks). Opened in 2011, by the former TV producer Jason Squires, The Dog Bowl sits north of Trinity Bellwoods Park (great for a walk). It focuses on city-made goods and trinkets, toys and food. If your pet needs a little spruce-up, head to the east end outpost of Timmie, founded by a pair of Toronto-based graphic designers. It's known for snappy dog outfits and, for the chillier months, own-brand dog-shawls. Newer opening The Bone House, also in the east, packs a selection of Canadian-made leather leashes and accessories. Those in need of a break from Rover can head west to bff (a lively "playcare" space), which opened in 2017. Rising demand will see two new locations open in 2018.
Dog-shops directory:
The Dog Bowl
thedogbowl.ca
Timmie
timmie.ca
The Bone House
thebonehouse.ca
BFF
bffplaycare.com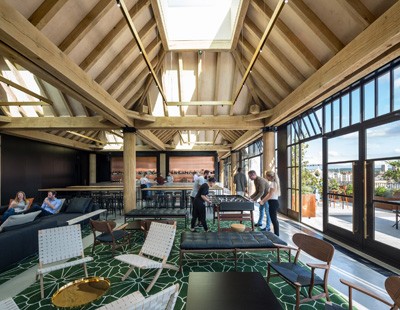 2.
Upstairs @ The Department Store
London
Brixton-based architects Squire & Partners may be known throughout Europe for their high-end housing developments but one of their greatest assets may well be closer to home. When the studio moved its headquarters from King's Cross to a former department store in south London, it was intent on opening up their space to the community. The 220-person practice happens to be the custodian of a vast rooftop space and terrace that is now an open-to-the-public restaurant at the evenings and on weekends. Guests need to register (free of charge) to dine in the three spaces, which are also available to hire. One is the Roseberry Room, named for the lucky racehorse that won the original department store's founder his fortune, while the blue-glass encircled Dome is the smallest space with room for just 14.
upstairsbrixton.com
3.
In Bed Store
Sydney, Australia
In 2013, Pip Vassett, former magazine fashion director and freelance stylist, launched her online bedding store. Peddling French linen, stone-washed sheets and sleepwear, five years down the track she's opened her first shop on a rejuvenated stretch of Sydney's Oxford Street, next door to Melbourne cosmetics mainstay Aesop. Designed by We are Triibe, Vassett was keen to create a tactile customer experience. "I wanted the shop to be like walking into a warm welcoming home. A space to linger," she says. In addition to the full online bedding selection, there is a range of homeware that's only available in-store.
inbedstore.com
Fernando and Maddalena De Padova started their furniture business in the 1950s selling Scandinavian goodies on Milan's Via Montenapoleone. Today, the Milanese firm has planted its first flag in US soil with a fetching shop in New York's Soho. The space is the inspiration of architect Piero Lissoni and the Boffi Group (which acquired De Padova in 2015) and is designed to look like a vast apartment outfitted entirely with the tasteful kitchen units, sink-in sofas, plus beds and dim lights from the enviable De Padova inventory.
depadova.com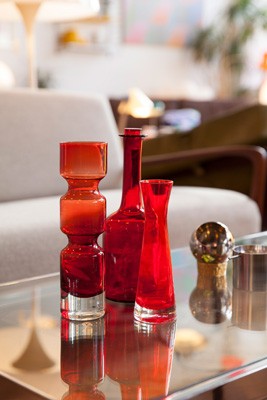 Hidden away in an atmospheric Victorian warehouse in northeast London is this design shop, which specialises in vintage Scandinavian and British furniture. Classics are displayed alongside pieces by co-founders Maurice Nugent and Mia Fihnborg, a furniture designer and ceramic and glassware artist respectively, whose studio 2M predates the 2 & 4 outlet. The shop also has a cosy café: an ideal pause before the inevitable splurge.
2mdesign.co.uk
6.
The Communication Book: 44 Ideas for Better Conversations Every Day
By Mikael Krogerus and Roman Tschäppeler
So, yes, it sounds like a slightly self-loathing self-help screed but The Communication Book is anything but earnest or preachy. Instead, authors wrestle the ideas of Aristotle, combine Harvard research and press Proust for a few simple and entertainingly told aphorisms that turn wise words into, they hope, clearer communication for all.
penguin.co.uk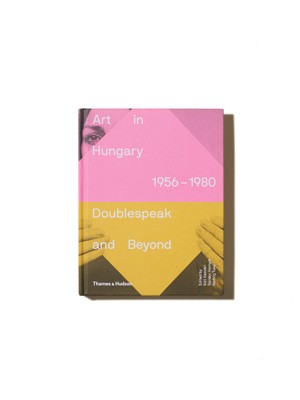 7.
Art in Hungary 1956-1980: Doublespeak and Beyond 
Editors: Edit Sasvári, Hedvig Turai and Sándor Hornyik
Niche? Perhaps a little. But the avant-garde creations of the period's talented crop of Hungarian artists has been mined for the clues, glimpses and predilections it portrays about the tumultuous pre- and -post-revolutionary politics of time. A vast, visual anthology that allows readers to peek into an otherwise pretty-much undocumented moment.
thamesandhudsonusa.com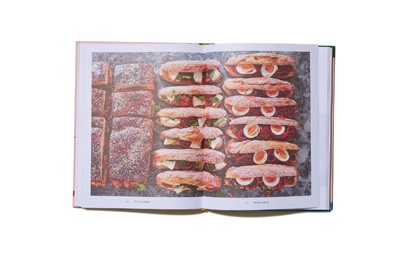 8.
Honey & Co: at Home
By Sarit Packer and Itamar Srulovich
The pair behind Fitzrovia's fêted Middle Eastern joint, Honey & Co, bring some of Jerusalem's most sought-after and surprising flavours within reach of the kitchen dallier with this peppy publication. Divided into chapters (For Us Two, For Friends, For the Weekend, For a Crowd, and The Kitchen) the book spills over with delightful dishes including a crisp salad with saffron-poached pears and walnut tahini, sesame bread filled with harissa and lemon chicken, fish pastilla (a pie-like affair) and a thumping rabbit stifado (a stew, to the uninitiated).
pavilionbooks.com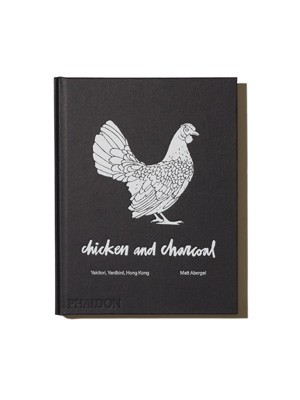 9.
Chicken and Charcoal: Yakitori, Yardbird,  Hong Kong
By Matt Abergel
This chirpy number is timely for a few reasons. Not only has chef Matt Abergel recently expanded his Hong Kong restaurant Yardbird to include a roomier space but his alchemical artistry in the preparation of chicken also unapologetically skewers the growing public squeamishness about eating meat. Expect recipes, fine photography aplenty and a featherlight touch to getting the best from your bird.
phaidon.com
10.
The Eye
By Fotografiska
TeNeues' books about photography are as picturesque as the German town of Kempen in which it's based and this round-up of Swedish gallery Fotografiska's vivid and vibrant greatest hits. Inside are the works of newer talents such as Cooper & Gorfer, Ren Hang and Christian Tagliavini alongside older hands, plus as dizzying and delighting a mix of abstract, landscape, portrait and fashion photography as you're likely to find in a single title.
books-teneues.com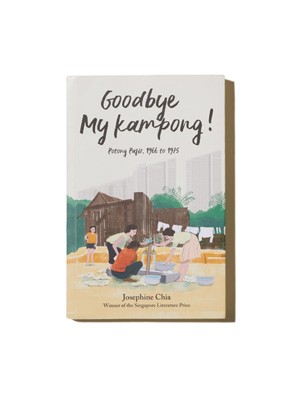 11.
Goodbye My Kampong
by Josephine Chia
A sequel to reprise Chia's vivid recollections of village life in Singapore prior to independence in 1965. Goodbye My Kampong stands on its own, however. This book charts a thrilling time in the nation-state's history and follows an adolescent Chia as she beholds the traumas and delights of her home nation's rapid transformation (from low-thatched roofs to shiny skyscrapers in a single generation). Her stories are carefully made keepsakes and an elegant record of a nation long-since changed.
ethosbooks.com.sg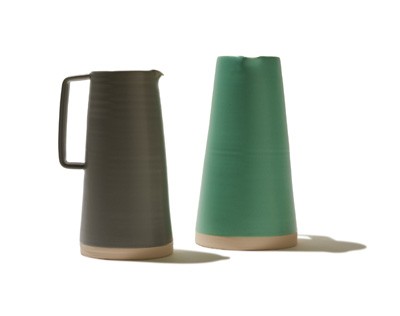 12.
Ceramics
Arran Street East
Former chairman of Ireland's Craft Council, Laura Magahy, founded charming ceramics shop Arran Street East on Little Green Street in the fruit-and-veg market, a short walk north of the Liffey in Dublin. The hand-thrown delights inside reflect the bright hues of the fresh produce still traded outside and these fetching pitchers are part of the 2018 Skyline collection.
arranstreeteast.ie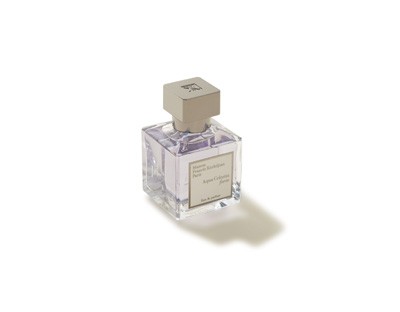 13.
Fragrance
Maison Francis Kurkdjian
French fragrance-makers Francis Kurkdjian and Marc Chaya scented an opportunity when they founded their brand back in 2009 and their latest creation Aqua Celestia Forte hits a fresh note. Think lime, mint, blackcurrant, mimosa and musky tones in a balanced and beautiful aroma that wears well throughout the day.
franciskurkdjian.com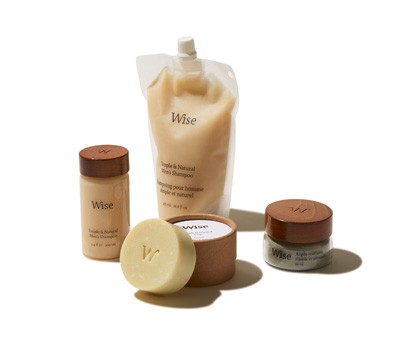 Founded by Abraham Gusman, André Barsalou and Simon Chercuitte, this range marks a wise move to wash away some of the fanciful claims and environmentally challenged practices of their industry stable-mates. Cue a clever system that eschews plastic in favour of refillable glass vessels and minimal branding; the selection includes shea butter and coconut-oil pomade, birch bark shampoo and sea kelp soap.
wisemenscare.com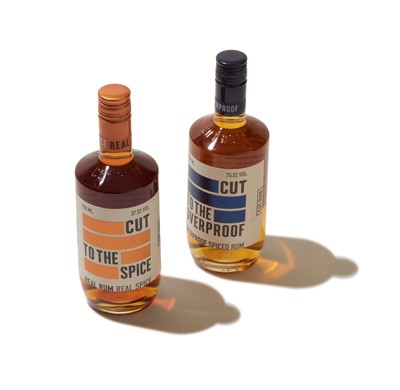 A trio of drink-industry doyens have sensed a thirst for rum with the creation of this tasty tipple. The stuff itself is distilled at the Worthy Park Estate (which also farms the sugar cane) in central Jamaica and comes in spiced, smoked and overproof (that latter is dangerously pokey at 70 per cent abv) variations. The flavours offer a worldly profile including vanilla and peppercorns from Madagascar, coriander seeds and cinnamon from India, and lemons from a friend's garden.
cutrum.com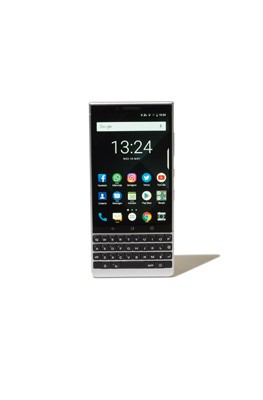 The latest smartphone with the BlackBerry name builds on last year's well-received Keyone. Slimmer and a better fit for the hand, the BlackBerry Key2 has a keyboard with bigger keys and feels very responsive. And there's a mysterious new key: it looks like nine dots and turns out to be what's called the Speed key to make moving between apps faster. Hold it down and press C to jump to calendar or E to move to email instantly. You can assign key presses to any app. A dual camera means artful portrait modes are now possible too.
blackberry.com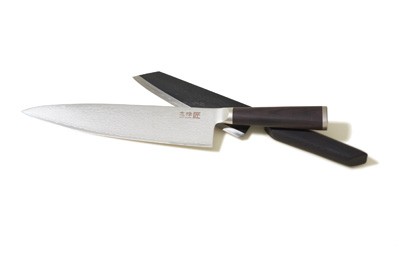 Founded in Melbourne by Hamish Grace, this sharp selection is forged in Sakai, Osaka. The firm also offers a sharpening and renewal service for dulled blades (for a fee). The handsome handles are made in Australia and available in a choice of walnut (charred or natural) and oak. Knives are hand-made so expect a waiting time of a few weeks.
hinoki.shop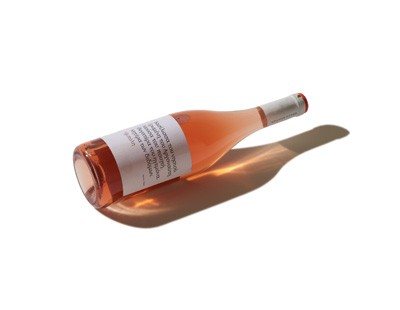 Although it has much to recommend it, Limnos (Greece's eighth-largest island) in the North Agean is gaining a fine reputation for its wine. It isn't fecund in the traditional sense – think volcanic rocks rather than dense woodland – but it does boast a new crop of excellent and increasingly well-packaged wines. We like this rosy-hued and fresh-flavoured number from Liastos' vineyard.
diamantiswines.com
19.
Ruler and notebook
Areaware and Notem Studio
Is your desktop in need of a Nordic nudge? Stockholm-based Hye Jin Ahn and Allon Libermann have got the measure of things with this playfully put together aluminium ruler. For a notebook we've turned to Copenhagen stationery firm Notem Studio, founded in 2017, and this beautifully bound blue jotter.
areaware.com; notem-studio.com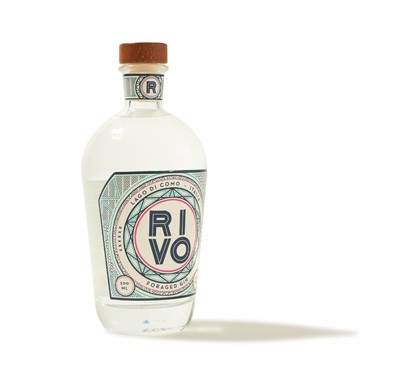 Marco Rivolta's mellow gin is made from botanicals foraged from Lake Como and its environs. Expect herbs from the region's mountain-to-lake geography, with thyme and lemon balm top-notes and a botanical bouquet. A versatile number that is as at home with a single ice cube as it is with a chilled slosh of tonic and tranche of lime.
rivogin.com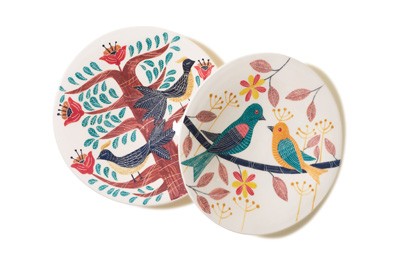 Tehran-based Zeeen find, vaunts and exhibits the work of Iranian artists and artisans and these tasteful plates, shown off in London design shop scp, caught our eye this month. The colourful images (of birds on boughs and trees in bright bloom) riff on and bring to life glimpses of Iranian folklore and are almost too seemly to sully with food and scrape with cutlery.
scp.co.uk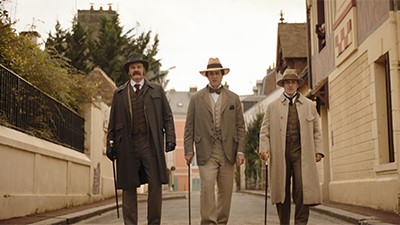 The Happy Prince 
Directed by Rupert Everett
Tracing the final stretch of Oscar Wilde's life following his release from prison, Rupert Everett (who also wrote the script) inhabits the role of the playwright, playing Wilde as a wreck of a man whose wit proved to be unsinkable. A beautiful, affectionate and enraging portrait of an extraordinary talent stifled by the hypocrisy of his time.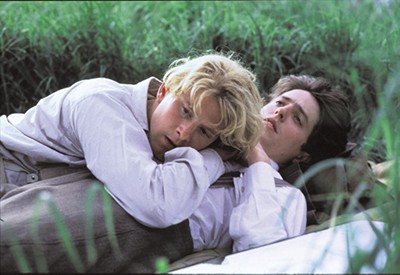 Maurice
Directed by James Ivory
EM Forster showed only a select few his novel about a relationship between two young men in early 20th-century England and it wasn't until after his death that it was published. This 1987 adaptation – directed by James Ivory and produced by partner Ismail Merchant – has been handsomely restored and screens in select theatres from this month.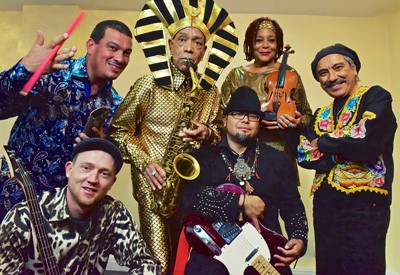 Idris Ackamoor &  the Pyramids
An Angel Fell
Before Kamasi Washington came Idris Ackamoor weaving a similar spell in saxophone sophistry back in that cosmic jazz, afrofuturist golden age of the 1970s. Ackamoor and band are in rejuvenated form on another gripping, spacey and virtuosic musical odyssey.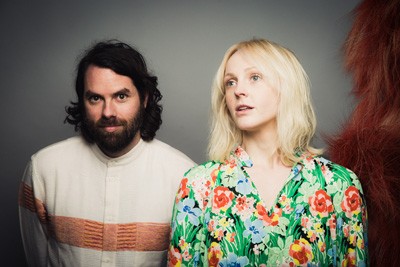 Mike Lindsay and Laura Maurling met after a Neil Young show in London and swapped notes about how much they dug each other's tunes. But the mutual back-slapping stops there as does the blobbiness of the nomenclature: this is hazy but hooky dream-pop, gauzy yet go-getting alt-folk.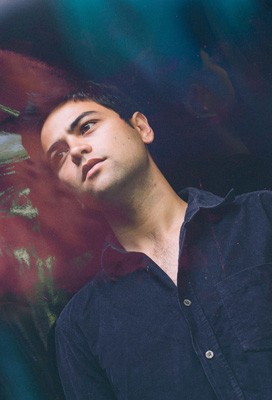 A star is born on this wonderful debut from the Welsh-Indonesian songwriter that brims with energy, ideas and ecstatic flights of lyrical fancy. Despite being written on bedroom equipment, this album sounds huge and proudly wears its perfect pop-soul heart on its sleeve.