Streets / Global
Space race
Few have strong opinions about 'street furniture' – the chairs, bins and bike-parking facilities that are tucked into our urban environment – yet its design has a profound effect on how we perceive our surroundings. We meet the city mood enhancers.
Street furniture is such a ubiquitous part of the urban fabric that we rarely notice it in our ramblings around town. But park benches, bike racks and rubbish bins have an important influence on how we feel in our cities – comfortable or harried, protected or overly surveilled, taken care of or left to fend for ourselves. It's something every designer and manufacturer of street furniture intuitively knows.
Businesses in this sector make their fortunes working with architects and municipalities on furnishing streets, parks and public squares. But the industry is now at an intriguing crossroads. With more focus placed on the built environment in our rapidly growing cities there is an opportunity for bolder and more purpose-driven designs. And with cities such as Oslo aiming to reduce the number of cars on their streets in the near future, the task is creating "more space for human beings", as Jan Christian Vestre, CEO of Norwegian manufacturer Vestre, puts it. The street-furniture makers are more influential today than ever before.
New benchmark
Mmcité
Czech Republic
On a former farm in Bílovice, a small village in the Czech Republic surrounded by rolling hills, a path between two silver buildings (pig sheds in a previous life) imitates a city street. Dotted with benches, bike racks and rubbish bins with strikingly simple shapes and smart details, the greenery-lined pathway functions as an open-air showroom.
This is the entrance to the headquarters of street-furniture manufacturer Mmcité, which from its base here in the Czech countryside, is enhancing public space in cities around the world.
"Good design can have a positive impact on behaviour," says David Karasek, co-owner and lead designer of the company's street-furniture division Mmcité 1 (the company also has a division focused on bespoke infrastructure projects called Mmcité+). "If there is poor-quality design on the street, people feel they're being treated negatively."
You wouldn't necessarily know it but there's a reasonable chance you've already used one of Mmcité's products. The company has a presence in over 30 countries worldwide and has sent benches and other street furniture to cities including Los Angeles, Paris, Rio de Janeiro, Stockholm and Dubai. It has worked with high-profile designers too, including landscape architect James Corner (famed for his work on New York's High Line) on a park he designed for Philadelphia's Navy Yard. Its Portiqoa benches, meanwhile, adorn Bjarke Ingels' 8 House residential project in Copenhagen's Ørestad district. "We are a company with designers' DNA," says Karasek. "We look like entrepreneurs but we're designers first."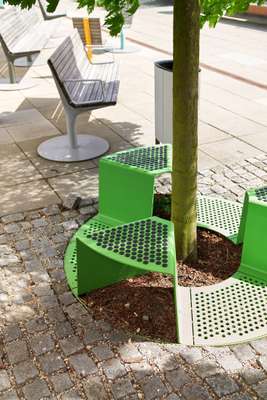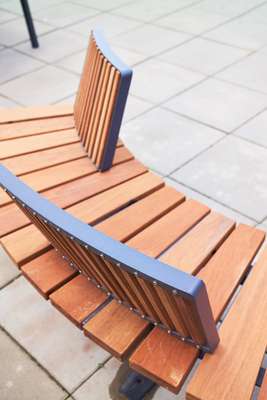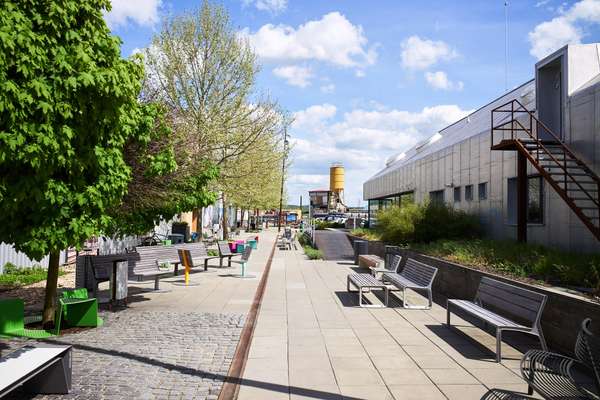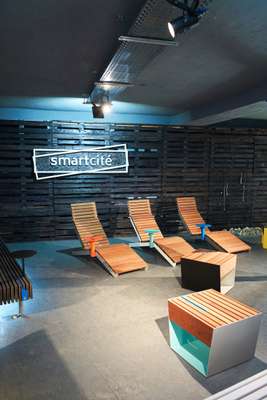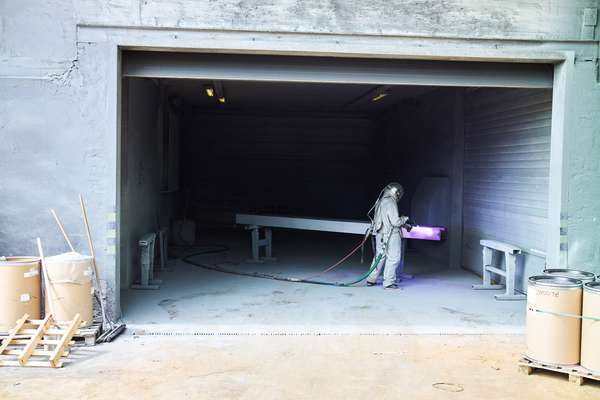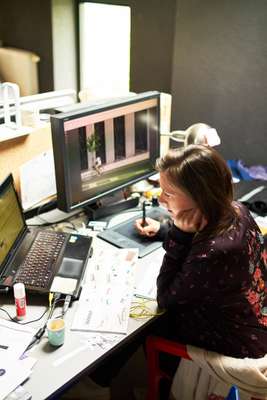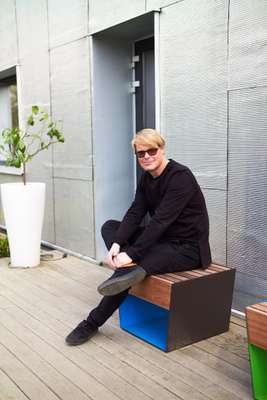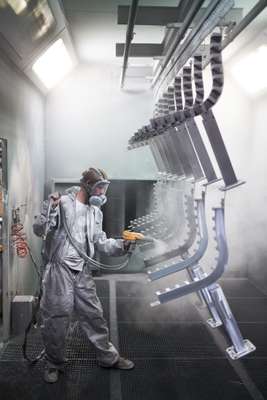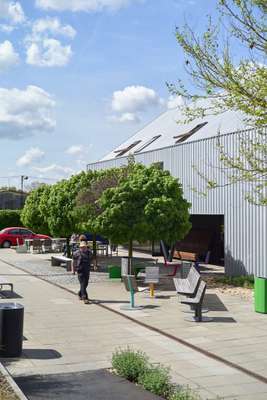 With around 300 employees today, the firm got its start in the early 1990s. Karasek and co-owner Radek Hegmon (lead designer for Mmcité+) were industrial-design students at Prague's Academy of Arts, Architecture and Design when they won a street-furniture competition tendered by the nearby city of Zlín in 1992. The prize included getting their winning designs manufactured but the duo was unimpressed with the production quality on offer at the time. "You can imagine," says Karasek, sitting in his second-floor corner office. "It was just after the revolution." The two made the decision to strike out on their own and Mmcité was founded in 1994. Their attendance at a now-defunct Düsseldorf trade fair dedicated to the street-furniture industry was vital and led to an early commission to make bus-stop shelters at Paris's Charles de Gaulle Airport, which became a powerful calling card.
The company moved all its functions to the former farm in Bílovíce in 2009 and now its production facilities span several vast halls just behind the two front buildings, which house the administration, an indoor showroom and the company canteen.
Inside the showroom Karasek points out a display highlighting the breadth of Mmcité's product range. Occupying an entire wall is one of the newest additions to the collection, Smartcité. The park benches have colour accents and tiny table stands and they integrate USB charging slots and LED backlights. "We try to meet with architects every day and we're visiting municipalities constantly," says Karasek over lunch in the canteen. "We have to know them and know what they want. That's our sales method."
Following new branches in Austria and the UK, Mmcité recently opened its 11th international division in the US where, among other projects, it will furnish the staff terrace of NBC at the Rockefeller Center with several products from its collection, including Bloc benches and Rivage lounge chairs.
Although Karasek sees space for growth in the company's existing markets, the company's mind is always first and foremost on design. "Many more things are not designed yet than are designed," he says. "If we had unlimited time we could design 10 to 15 products right now that we have in mind. We're only limited by time and capacity."
As for the firm's ability to improve public space, a sentence etched into one of its well-shaped rubbish bins speaks volumes: "We can change the face of cities by installing just a few small items."
1.
Extremis
Dirk Wynants founded his furniture company Extremis in 1994 in his garden shed. "Back then, you'd see nice architecture but the buildings would have the worst furniture on the outdoor terrace," he says.
"I decided to focus on what wasn't available at that point and the market gradually grew." Today the Belgian company makes furniture for both private and public spaces. As Wynants puts it, "Our goal is to blur the difference between the two." The business exports its award-winning products to 80 international markets and its capabilities are on display in some prominent locations. The contemporary aluminium picnic table – called Picnik – can be seen outside London's Tate Modern and New York's Standard Hotel.
2.
Street Furniture Australia
The idea for Street Furniture Australia bloomed in 1978 when architects Darrel Conybeare and William Morrison bemoaned the poor quality of street furniture that was available to furnish their projects. They solved the problem by creating their first product, the Classic Plaza Seat, which was installed in Canberra's city centre in 1981. "It's a product we just can't discontinue because there's so much demand for it," says Street Furniture's June Lee Boxsell. "It's timeless, it's interesting but it's also discrete in the landscape." Since its official founding in 1986, Street Furniture has furnished more than 25,000 projects.
3.
Dero
Minneapolis-based brothers Derk and Rolf Scholtz decided to start their company out of frustration at the lack of existing bicycle infrastructure compatible with a D-lock. The need for an attractive and functional solution led the pair to found Dero in the mid-1990s. Since, the company (acquired by Playcore in 2012) has grown into a global leader in the design and manufacture of bike infrastructure. Head to Philadelphia or Honolulu and you'll likely spot the Bike Bike Rack, a clever bicycle-shaped piece of street furniture and a highlight of Dero's product range.
Bringing down barriers
Vestre
Oslo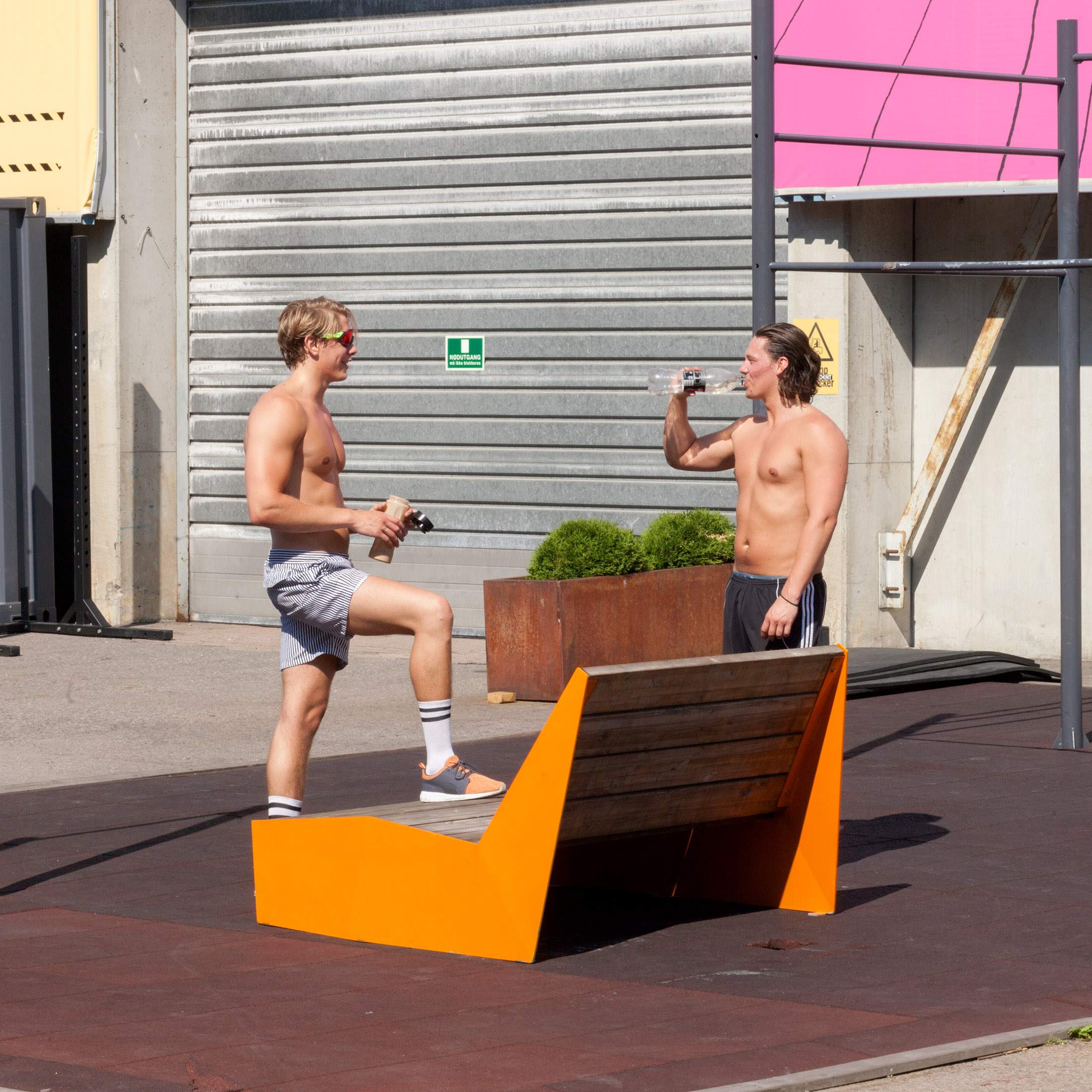 Jan Christian Vestre is making fewer standard benches these days. But it's OK, because his eponymous street-furniture company grew by 30 per cent in 2017. "Today we're making more social and dynamic installations," he says.
As cities become denser and social cohesion becomes trickier, municipalities are increasingly turning to Vestre. Partly this is about experience. The company, founded by Jan Christian's grandfather 70 years ago, is a world leader and its products – made of steel and sustainably forested timber – grace public spaces across the globe. It's also due to Vestre's Nordic design principles. "We're seeing hostile design and architecture in cities now – fences and barriers," says Jan Christian. "We don't do hostile design. It's not democratic to have spikes in our cities."
As Oslo moves forward with making its centre car-free by 2019, a new opportunity is emerging in Vestre's home market. Pedestrians are taking back urban space and more street furniture is needed; so Vestre has launched its Parklet 2.0, a seating area that takes up the dimensions of a parking space. For Jan Christian, though, "this is just the tip of the iceberg".
Part of the network
Program
Hong Kong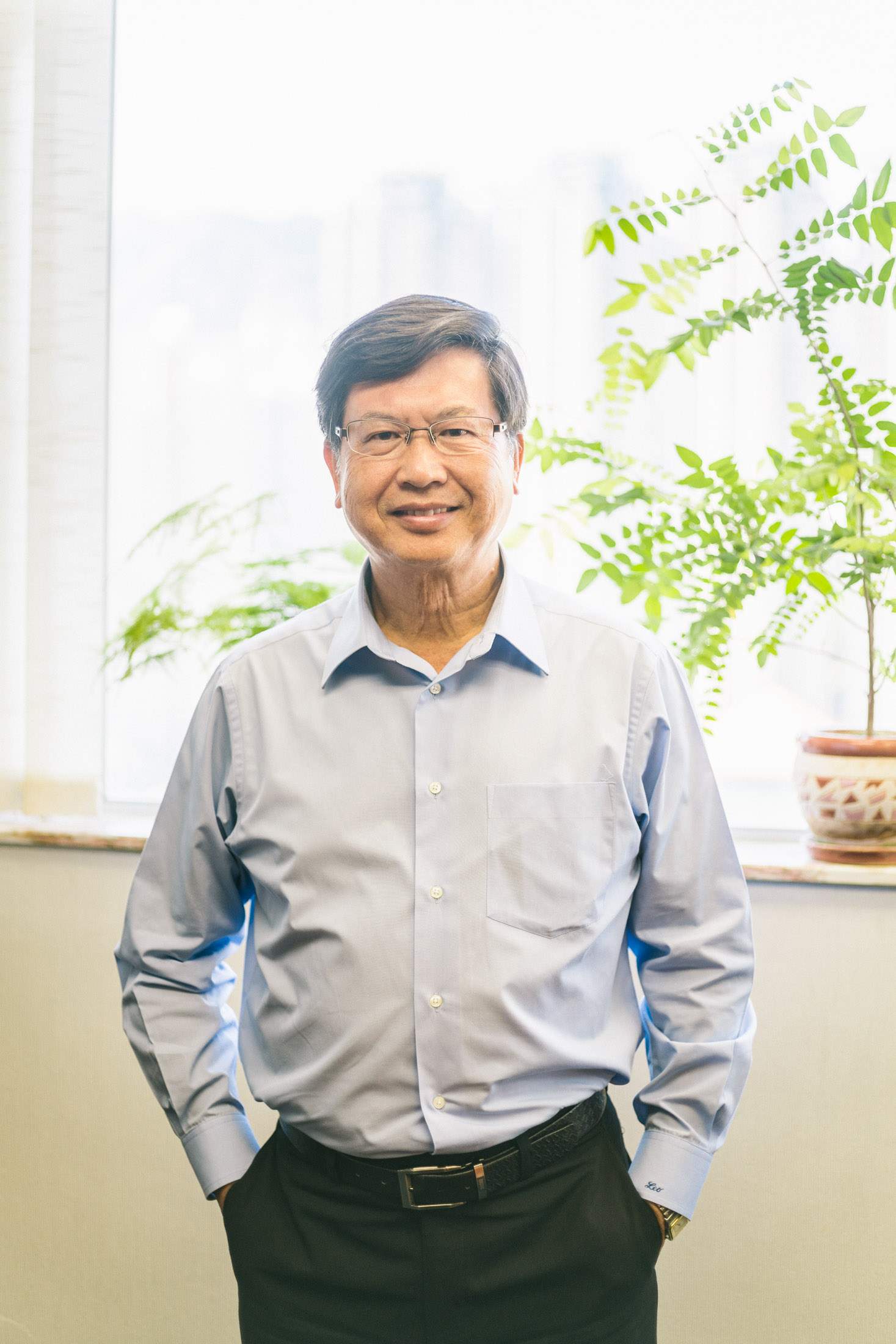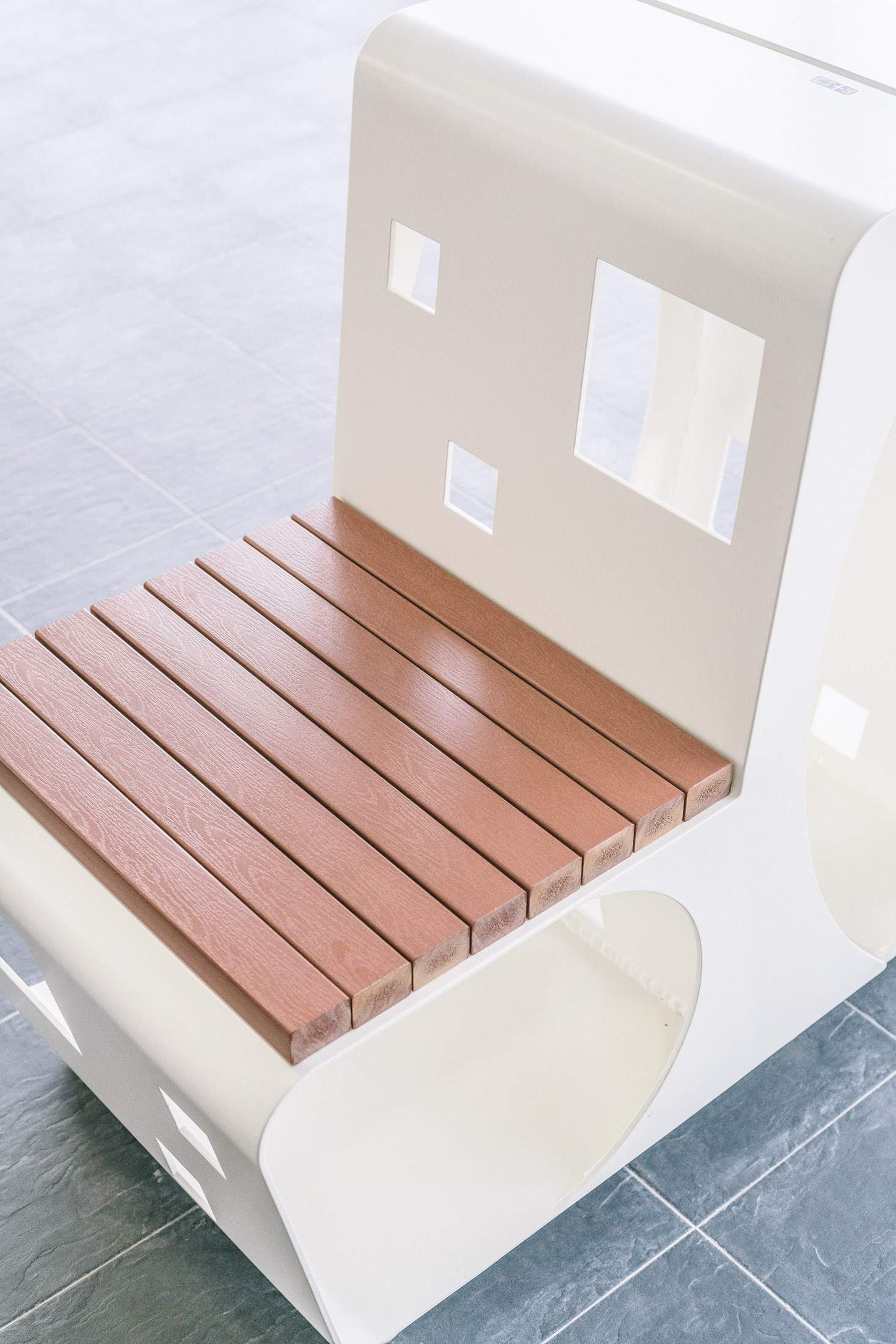 "Where there is urbanisation, there is the need for our service," says Kevin Leung. Leung's Hong Kong-based family business Program has grown from a small metal workshop in Shenzhen to a sought-after maker of train-station directories, bus-stop booths and shareable-bike docks – products it makes under the City Plus brand, established in 2015.
"When my father started the business 30 years ago," says Leung, "it wasn't a deliberate decision to lead the company to make street furniture for transport projects." One of the business's biggest clients has become Hong Kong's MTR metro system; many of the seats and maps you see on station platforms were made by Program. Leung now oversees projects in over 100 cities worldwide.
Program is an exemplary story in China of how to evolve from being a pure manufacturing company into being a one-stop firm that takes care of the whole process from design to production. "Our business started with delivering high-quality manufacturing execution for our foreign partners' design," says Leung, "but now we've built up our in-house design, engineering and installation teams for full service."
scrapbook
Metropolitan lines
Street furniture is often overlooked but sometimes a smart example stops you in your tracks. monocle's editors, bureau staff and correspondents pooled their favourite photos to bring you their top images of street furniture from around the world.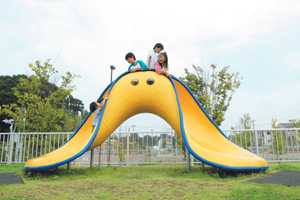 Minezuka Park, Habikino, Japan
This slide built by the Japanese street-furniture manufacturer Kotobuki is in the city of Habikino, Osaka prefecture.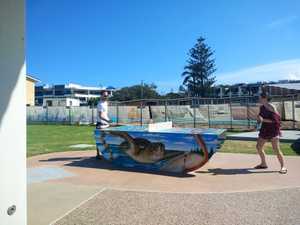 Kingscliff, Australia
A hardy outdoor table-tennis table in this small coastal town in New South Wales helps keep citizens active.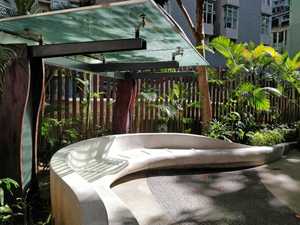 Kwong Ming Street children's playground, Hong Kong
This shaded bench is located just off Star Street in Wan Chai.
Superkilen, Copenhagen
This exemplary city-centre park was designed by Superflex in collaboration with architects Bjarke Ingels Group.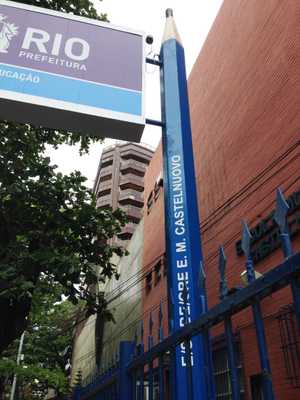 Schools in Rio de Janeiro
These pencil-shaped posts adorn pavements outside schools across Rio, letting drivers know to slow down.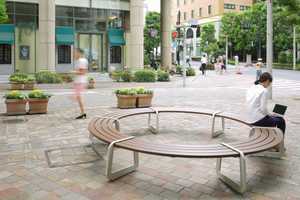 Bench in Tokyo
Another great design by Japanese master Kotobuki, this bench is in the central Tokyo district of Higashi-Shimbashi.