Destination / Kavala
Still waters
Kavala doesn't look like many other cities. The harbourside community of just over 50,000 in northern Greece has stayed small thanks to its compact geography. Once home to the Romans and later the Ottomans, today it's an experiment in reviving urban life led by a crop of homegrown hospitality entrepreneurs.
A few steps from the harbour and the subdued hum of brightly coloured kaikia fishing boats, Karaoli Square is the spot of choice on a balmy afternoon for Kavala locals to cool off. Post-siesta, or following a dip at the beach, they'll be found enjoying a frappe, ice-cold beer or a fruity cocktail at Flery, one of a cluster of open-air cafés under the shady protection of some orange trees. Though officially a city, Kavala's rhythm is more provincial town; it has a beat that's slower and without the thrum and crush of its larger cousins. Here everyone seems to know (and often enthusiastically greet) their neighbour and drivers happily wave across pedestrians (a rarity in Athens or Thessaloniki).
Popular as a weekend destination from Thessaloniki, Greece's second-largest city, Kavala offers glistening views of the northern Aegean from almost every vantage point thanks to the city's natural amphitheatre shape. "The sea's near. You don't even need a car to get to a fantastic beach," says Stathis Sofitsis who founded the city's first sailing school, Aegeas Yachting, 30 years ago.
Today he rents out yachts, hosts the annual Balkan friendship regatta and offers sailing lessons from Kavala Nautical Club's berth within the 2016-enlarged yacht marina (previously limited space made stopping over from other islands difficult). Next door a restaurant named Psaraki serves the catch of the day; its sardines wrapped in grape leaves and marinated octopus are rivalled only by its views of Panagia, the sun-worn old town.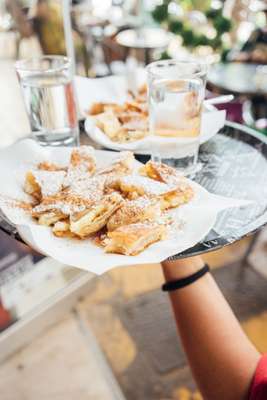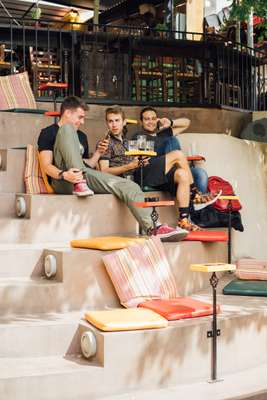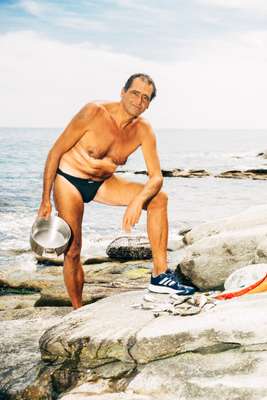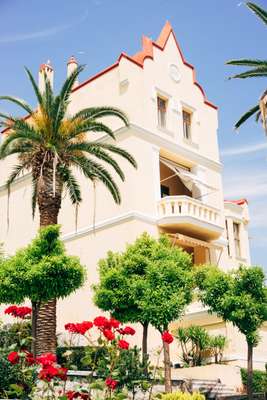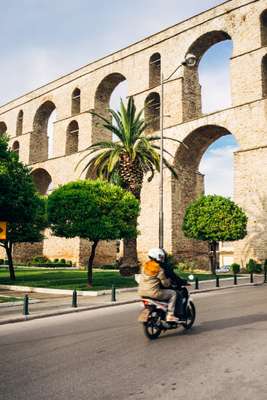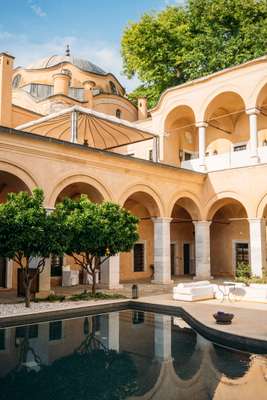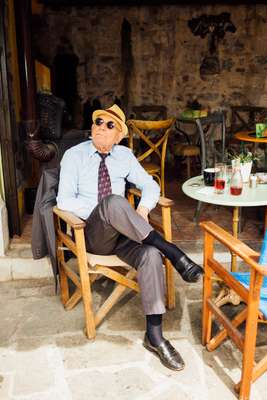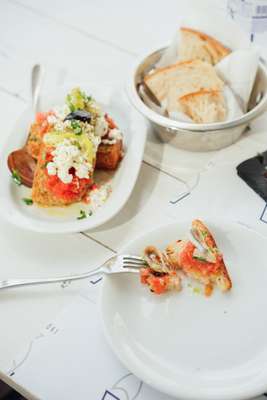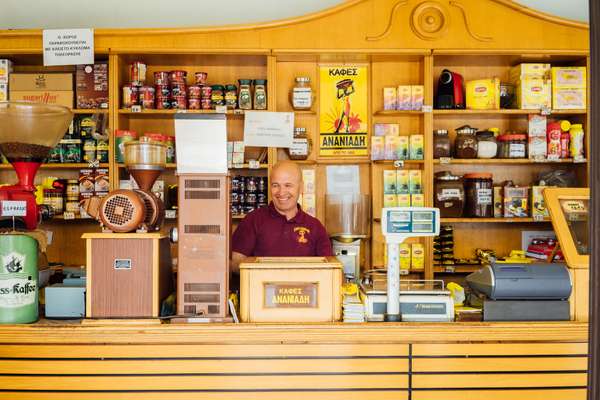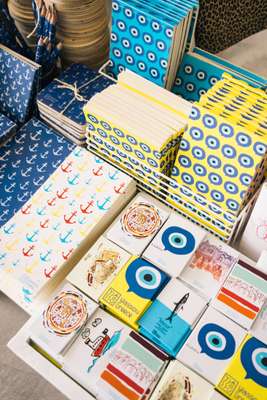 The ascending route to Panagia, with its cobblestone streets and colourful old mansions, is picturesque. It's also a vantage point from which to survey the historical impact visitors have had on the city. A beautifully preserved three-storey Ottoman aqueduct stands near Kavala's key landmark, an ancient castle, while the 16th-century Halil Bey mosque sits on the foundations of a Byzantine Christian church. Still visible beneath a glass panel in the the mosque's floor are the stone-built foundations of other civilisations that held this pretty port. Facing west, the Imaret is a listed Ottoman building that now works as a 26-room hotel (guided tours are available if you're not staying). "I see myself as the caretaker of this incredible building. We've preserved the original courtyards, domes and hamam. It's a little oasis," says Anna Missirian who rented the building from the Egyptian state for the next 35 years and runs it alongside her daughter.
The city has been shaped by outside influence but it's locals such as Missirian who are adding life and charm. Coffee roastery Ananiadis, a favoured rendezvous for residents, is another family-run affair. "The shop's been with us for five generations, since 1903," says owner Themistocles Ananiadis, whose coffee is supped in most of this proud city's cafés and households.
In Greece the word agora has since ancient times denoted the central market and tellingly the term here still applies to the shopping quarter, where much of the town's social life unfold. Shopping is more a ritual than a transaction here: don't expect global brand shops. One favoured stop is for bougatsa, a pastry from northern Greece. Andreadis (a time-tested shop, named for its founder) does it best, with handmade filo and a semolina-custard filling, sprinkled with sugar and cinnamon.
The newer generation is getting in on the action too, such as the one-year-old Black Drop serving coffee and sandwiches. Designed by Thessaloniki practice Ark4 Lab, it's just opposite the former tobacco warehouse, a remnant of Kavala's heyday as a major trading centre. "The shop used to be Kavala's first taverna and we've kept the original terrazzo floor," says co-founder Antonis Sarayiotis. "Every single material here was sourced in Greece and handmade by local makers."
Sarah Galanaki-Moore puts renewed interest in the city down to a string of international festivals and events. "Philippi Festival [a drama and dance jamboree each summer] has always been major for us and the ancient theatre that gives the festival its name was listed with Unesco last year," says Galanaki-Moore, who moved to Kavala 20 years ago and runs a shop called Blue Rooster Emporium with her husband. "The return of international festivals such as Cosmopolis [a food fair] each July has put us on the map."
"Being a photographer myself, I wanted to invite the artistic community to the city," says Maria Mitzali, who founded the Lucy Art Residency that takes place in the 1970s-built family-run hotel of the same name. In its second year, it's attracted the likes of curators Kim Knoppers from Foam and Tate Modern's Shoair Mavlian. "Kavala is the perfect place for a residency. It's extremely photogenic, a great place to rest, close to the sea and just the right size."
Far from an urban crush, Kavala has stayed small and profited by sticking to its own pace. It's a feeling you'll want to follow should you come here and see it for yourself.
Visiting Kavala for the first time? Our guide to the city's attractions – from a pastry shop that's a favourite breakfast haunt with locals to a modernist hotel with a breathtaking sea view – allows you to get the best from your trip.
Breakfast: Andreadis: A local favourite that's baked bougatsa since 1926; the pastry comes with cheese but the semolina-custard version topped with sugar and cinnamon is the shop's top seller.
2 Meg. Alexandrou

Lunch and coffee: Black Drop: Sandwiches made with produce from local delis are served in a renovated building overlooking an old tobacco warehouse.
1 Kassandrou

Dinner: Psaraki: An ouzo bar and restaurant next to the Nautical Club that serves fish from the market. Specialities to try include octopus marinated in tomato sauce with pasta.
psaraki.gr

Drinks: Flery: Tucked at one end of Karaoli Square, this is a solid spot for a coffee (or cocktail) under the orange trees. Busy until late.
Karaoli Square
---
Lucy Hotel: Just outside the city centre and with sweeping views of the old town and sea, Lucy is a bright and airy family-run hotel with a 1970s modernist look and one of the best views come dinner time.
lucyhotel.gr
---
Yiassou: Filled with tasteful souvenirs and local produce from masticha (seasoned liquor) to hilopites (Greek egg-pasta) or olive oil, this shop opens another outpost in Mykonos this summer.
yiassou.gr
---
Lucy Art Residency (14-28 June): Offering travel to Kavala and a two-week stay in Lucy hotel, this allows visual artists time and space to develop their practice.
lucyartresidency.com

Cosmopolis (19-22 July): The festival lights up the narrow streets of the old town in July with food stalls and traditional song- and-dance ensembles.
kavala-cosmopolis.com
---
Ammolofoi Beach: There are plenty of points in the city from which to dip into the sea but for something a little more secluded head 20 minutes by car to Ammolofi where the sand dunes stretch over 3km.

The Swedish House: Originally built as a residence for the employees of the Swedish Tobacco Monopoly in 1936, it's one of the earliest examples of a Bauhaus-style building in Greece.
sia.gr