Diplomacy / Global
Diplomacy
Briefing
Indonesia's ambassador to New Zealand, Brazil's Japanese descendants are heading east and political trolling on Twitter.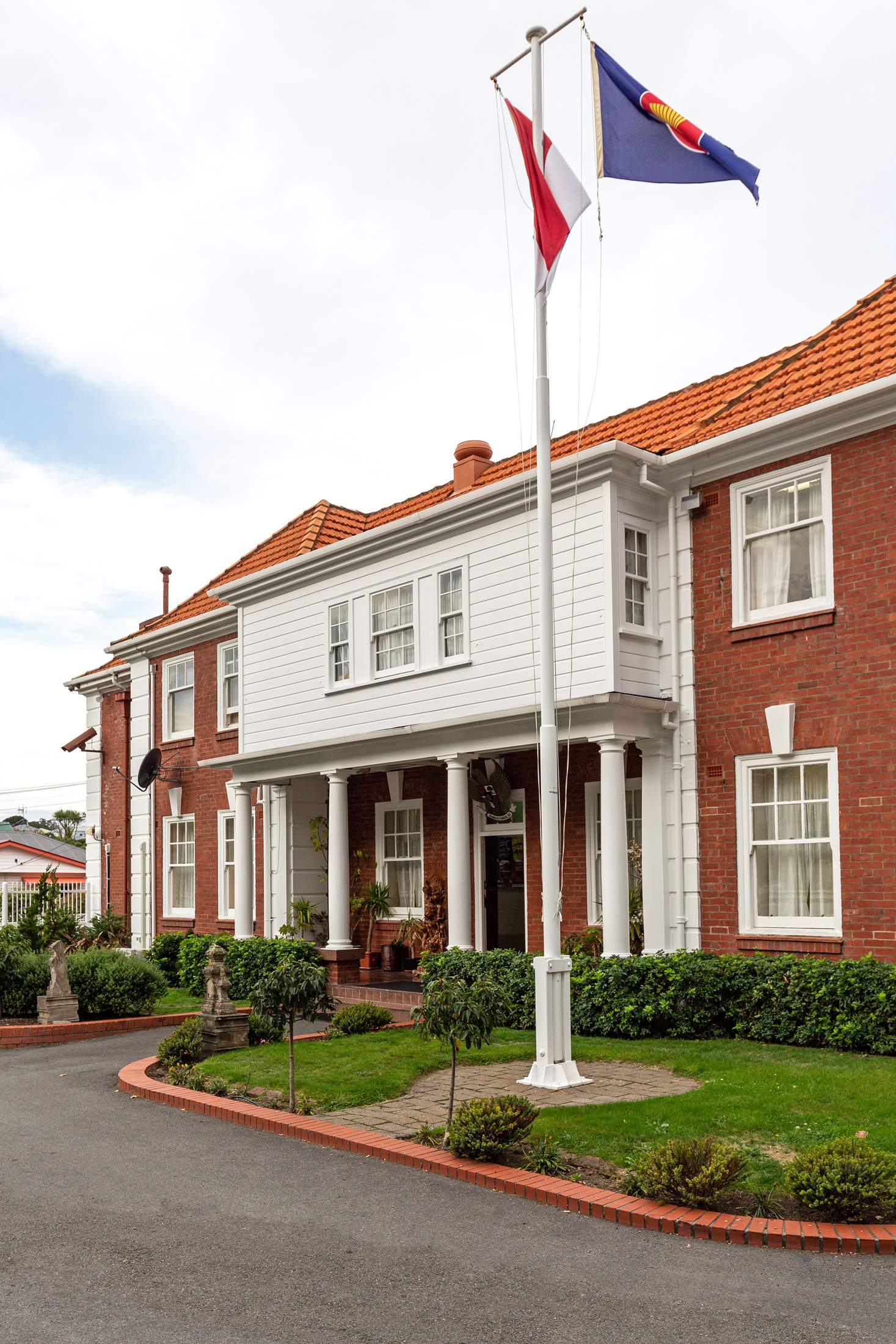 Jakarta, meet Jacinda
New zealand —
Ambassador
Indonesia's ambassador to New Zealand, Tantowi Yahya, is accustomed to the big stage. Prior to entering politics he was one of Indonesia's most popular country singers (his first album, Country Breeze, sold 1.5 million copies) and the host of the Indonesian version of gameshow Who Wants to be a Millionaire. Now the charismatic 57-year-old finds himself in the less glamorous surroundings of the Wellington diplomatic quarter, where he took up his first ambassadorial posting last year.
"Indonesia, and especially Jakarta, is very busy and suddenly I'm posted in a country which is beautiful and a bit laidback," says Tantowi. "But politically and economically, this country is very challenging." Among the chief issues he has been grappling with is how to make New Zealanders more aware of the economic and tourism opportunities in Indonesia, and vice versa.
Indonesia is the closest Asian nation to New Zealand geographically, yet Wellington has much deeper ties with China and its traditional allies, the US, UK and Australia. Tantowi would like to see this change, with a New Zealand pivot more toward Southeast Asia. "Along with the other heads of mission in Asean I've been working hard on convincing New Zealand to look to the bloc as a potential market for its products," he says. "It's very sad if New Zealand ignores the potential of this region."
The diplomat has already made great strides toward his goal with the high-profile visit by Indonesian president Joko "Jokowi" Widodo earlier this year. He and New Zealand PM Jacinda Ardern reaffirmed their commitment to more than double bilateral trade between their countries to €2.3bn by 2024. A delegation of Indonesian business leaders from the coffee, palm oil and renewable energy sectors also attended a forum in Auckland this year, signing deals worth €8m.
Complicating relations is the thornier issue of human rights and self-determination in Indonesia's West Papua province, which has been reported on extensively in New Zealand. A small number of New Zealand MPs have also met with West Papua's pro-independence leader and signed a declaration calling for a referendum on self-determination for the province.
Tantowi maintains that Jokowi has made progress in West Papua, opening the province to foreign media and establishing a government commission to investigate human-rights abuses. "During the old regime we confess that there were a large number of human-rights violations," he says. "To be sure, justice will be imposed." With his ease before the cameras, fluency in English and global outlook, Tantowi seems primed for a more prominent role in Indonesian politics. But he doesn't want to speculate beyond his current role. "What I'm doing right now is one of the best jobs in the soundtrack of my life."
---
Yokoso, Brazil!
Japan —
Immigration
The Jazilians are heading east. Between 2014 and 2016 temporary work visas granted to recent Japanese ancestors rose by 145 per cent. And with Japan's loosening of immigration rules, many of Brazil's large number of Japanese descendants are expected to make the move.
Previously, work visas were only available to foreigners who had a parent or grandparent who was a Japanese citizen. But, since 1 July, they have been extended to those with a Japanese great-grandparent to help ease labour shortages. But there will be competition: these visas will be capped at 4,000 per year worldwide.
---
Political trolling
Global —
Social media
When the idea of "Twitter diplomacy" emerged a few years ago it had a surprising number of advocates; too many shortsighted embassies saw it as a cheap way to promote their nations and forge connections. In the age of Donald Trump, however, it's morphed into an utter disaster.
But it's not just the US president who flouts the rules of international relations online, with the Russian embassy in the UK having used its Twitter account to mock the investigation into the poisoning in Salisbury and the Israeli embassy in the US tweeting snarky memes to Iran's Ayatollah Ali Khamenei. Smart envoys should avoid this means of so-called diplomacy.