Furniture / Toronto
In good shape
Despite soaring rents, Toronto's creatives are working hard to preserve and evolve the city's design heritage.
Since 1893 the smell of chocolate has drifted out of an imposing factory along Sterling Road, a light-industrial area in Toronto's West End. And while the scent announces the presence of manufacturing – Nestlé produces some 3.5 billion Smarties per year here – change, too, is in the air. Once home to an eclectic mix of manufacturers, today this district's smokestacks are being felled in favour of technology offices and townhouses. It's a common theme for Toronto, where soaring rents are seeing the small manufacturers that once dominated the inner city pushed to its edges. But just north of the chocolate factory, a single-storey brick building is buzzing with whirring saws. Inside, the tradition of making in the city remains thoroughly in action.
This early 20th-century former munitions factory is now the communal studio of some of Canada's leading small-scale furniture-makers and woodworkers. It's filled with rough slabs of oak, walnut and half-constructed chairs. Sawdust, suspended in mid-air, is illuminated by the skylights dotting the saw-toothed roof. "It was built at a time when you were dependent on natural light, without letting in too much heat," says woodworker Carey Jernigan. "It's the dream base for any small-scale maker." Six of the city's best are spread across its open-plan floor.
Among the studios here is the Junction Workshop, which Jernigan – along with mentor Heidi Earnshaw – founded in 2016 to offer public classes in furniture-making and woodworking. Come evening and weekends, the space's professional makers instruct students on mitre joints, dovetails and steam-bending wood.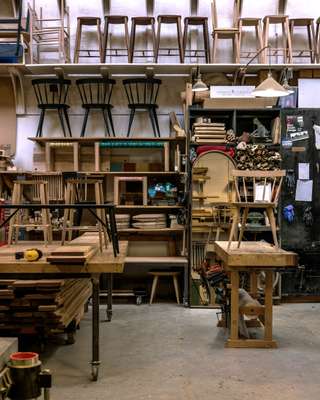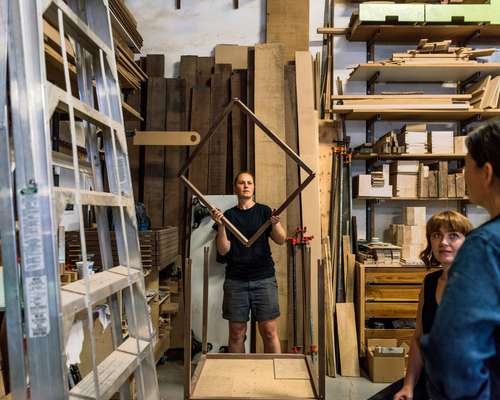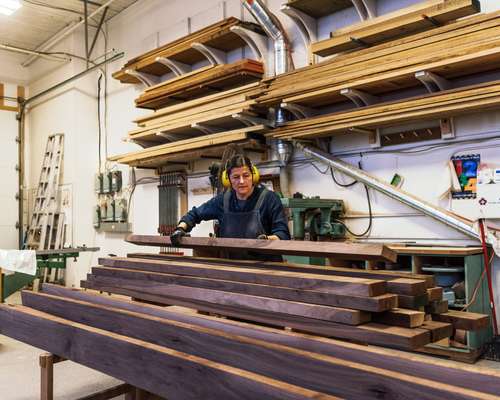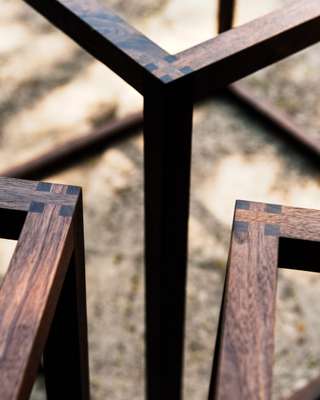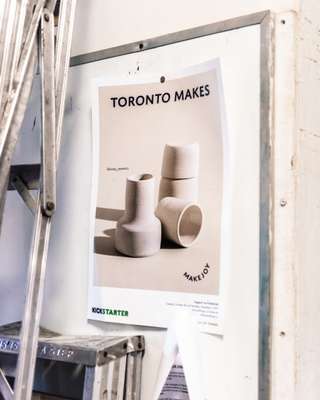 The pair say the popularity of the Junction Workshop is due to a desire to escape the grind of modern life. When relentless consumption – of both products and information – becomes our reality, people crave something deliberate and distraction-free. This is specifically what the Junction Workshop provides. "Woodworking is a process where you have to be very focused," says Earnshaw. "We could feel there was a need for people to get back to the pleasures of making things with their own hands and connecting with their own creativity."
Earnshaw is one of Canada's most respected furniture-makers and she's well suited to speak on patience. It takes nearly two months to build her 12-drawer Hathaway dresser, which sits upon bevelled legs of blackened walnut.
Coolican & Company is another furniture-maker based here and carving a path to success in a considered manner. The simplicity and utility of the Canadian brand's benches, tables and chairs reveal Shaker influences, with a nod to Danish and Japanese sensibilities too. The style also has a Canadian feel, while remaining internationally relevant. The firm's Edwin chair's brass pegs secure its backrest's six spindles. "It's a humble piece punctuated by just the right amount of luxury," says Stephen Dalrymple, Coolican & Company's director of creative development. "The interplay between oak and brass blasts it out of the past and into something that we can really engage with now."

Coolican & Company's designs have proved a hit and its downtown studio has been integral to its success. "If I had tried to start this company in an industrial wasteland it wouldn't have been doable," says founder Peter Coolican. Due to its location, customers can visit the sun-soaked studio to shake the calloused hands that constructed the furniture. "There's a personal connection to it," he says. While clients have been known to take stools home on the subway, Coolican and his team bike to work daily. "It's the type of thing that's important when you're bootstrapping a company; you don't have the wiggle room to afford a car or truck."
The company's designs are also increasingly found across the city's commercial spaces. "It means a restaurant isn't going to look the same as in Chicago or New York," says Coolican. "It adds a depth and richness to the city's experiences and I think those things play out in economic opportunities."
As we wrap up our studio visit, a radial-arm saw from the 1940s – painted orange and built in Cleveland – is being moved across the loading dock and into the workshop. Coolican pulls the saw's handle towards him, revealing the still-smooth bearings. "They don't make them like they used to," he says.
While change is afoot across the city, a respect for preservation is found inside this shared workshop on Sterling Road. "These amazing, magical architectural spaces are disappearing," says Earnshaw. "Preserving some creativity and working in them is essential to them remaining liveable and interesting places." Plus, vibrant cities require opportunities for inventive minds and skilled hands. "Cities define themselves by their artists and designers," says Dalrymple. "Cities define themselves by these sorts of spaces."