Cosy corner / Tokyo
In the frame
Japan's foremost mountaineering photographer on where he goes when he needs to soothe his mind and recharge his batteries.
"Do you drink tap water?" asks Naoki Ishikawa, pouring us a glass. Japan's greatest mountaineering photographer is no stranger to melting ice to secure drinking water in the Arctic, so this humble offer has a peculiar generosity to it. "Sorry, I don't have anything here," he says, looking inside his small fridge that's filled with Kodak Portra colour-film rolls and nothing else. We're happy with the water.
He takes a seat on the floor of the tatami room in his workspace, an apartment in the relaxed neighbourhood of Nakameguro. It's lined with photo books by the likes of monochrome specialist – and Ishikawa's mentor – Daido Moriyama. Apart from these brimming shelves, the space is minimal and neat – and remarkably ordinary compared to the breathtaking locations in which Ishikawa spends most of his time. This serene room is where he retreats during his rare breaks from the wilderness. "It's quiet and comfortable," he says. "When I have time I come here to work and think about nothing."

Ishikawa spends half the year on his travels, whether he is kayaking down the Yukon River in North America or climbing Ama Dablam in Nepal. This relentless curiosity and undefeated determination is what has made the Tokyo-born 41-year-old one of the country's most respected photographers.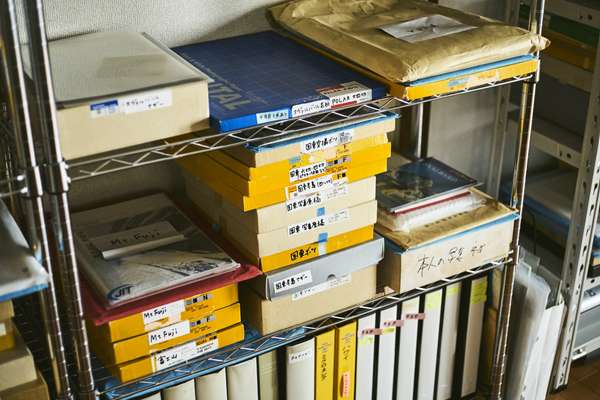 Yet his passion for climbing began before his love of photography. "When I was a teenager I read a book by Japanese explorer Naomi Uemura. It inspired me to travel and climb," he says. Ishikawa was only 20 on his first mission up Mount Denali in Alaska. In 2001 he embarked on a 10-month expedition, travelling on foot and bicycle from the Arctic all the way down to the South Pole. "I shot one film roll a day and after the trip I had a chance to show them to Daido Moriyama," he says. "I saw a photographer's perspective and decided to pursue the same path."
His subsequent adventures have taken him everywhere from Australia to Greenland, Polynesia to Sakhalin, and have fed into 20 photo books, mostly shot on an 80mm fixed-lens camera. "If I want to zoom in I need to get myself closer to the subject," he says.
His medium-format camera is a considerably hefty piece of kit to carry in an environment where most climbers discard food wrappers to reduce luggage weight – but the outcome makes all the effort worthwhile. "Nobody takes these kinds of cameras to the mountains," he says. "I thought I might be able to capture images no one has ever taken before."
Ishikawa's achievements might suggest he's a fearless superman but he's not afraid to admit otherwise. "The delight exceeds the fear," he says calmly. "Fear exists when you go outside your comfort zone: it means you're discovering a new world."
Next year he's planning an assault on K2. "There is no boundary between my work and hobbies so there is no sense of a day off, really. Or you could say every day is a holiday."
The CV:
1977 Born in Tokyo
2001 At the age of 23, becomes the youngest person in the world to climb the seven highest summits on seven continents
2004 Attempts to cross the Pacific in an air balloon with explorer Michio Kanda but fails and lands in the middle of the ocean
2008 Publishes photo book Mt Fuji and wins award with non-fiction book Saigo no Bokenka (The Last Explorer)
2016 Climbs Mount Denali solo