10 steps to success / New York
Magic touch
Alexandra Champalimaud's interior-design firm has left its mark on the world's finest hotels.
"I like a challenge," says Alexandra Champalimaud. She's at the New York headquarters of her eponymous design studio, which she founded in Montréal in 1981. Born in Portugal into an affluent banking family, she trained in furniture-making at Lisbon's fabled Espirito Santo Foundation. The Carnation Revolution of 1974 saw her leave her home and settle in Montréal with her then husband and young son. "When we moved to Canada we had to start from zero," she says.
Interior-design successes in Montréal led Champalimaud to relocate to New York in 1992, where she became the go-to designer for hotel interiors. The attacks of September 11 almost sank her company: a hotel she had won the commission for was among the buildings surrounding the World Trade Center complex that collapsed that day.
Today her firm employs more than 50 designers and its portfolio of past projects reads like a who's who of the world's most storied hotels: London's Dorchester, The Waldorf in New York and the historic bungalows at the Beverly Hills Hotel in Los Angeles are all furnished with Champalimaud's designs. "I look at a building and I'm not intimidated by it," she says. "Understanding the details, the histories and the nuances of those structures is something that I find absolutely riveting. When we're doing international work, we don't just want to reflect a modern sensibility – the spaces have to speak for themselves."
Her latest commissions include the refurbishment of Singapore's Raffles Hotel and the suites at Toronto's historic Fairmont Royal York. "It's about understanding the people who once created the magic," says Champalimaud. "How do you evoke that personality and make it modern? We want to live that emotion, that feeling that was there before. It's my job to find that."
---
Founded: 1981 in Montréal
Headquarters: New York
Employees: 52
Flagships: The Waldorf Astoria, New York; Raffles, Singapore.
Notable current projects: The Fairmont Royal York, Toronto; The Chamberlain, New York; Opus Place, Atlanta.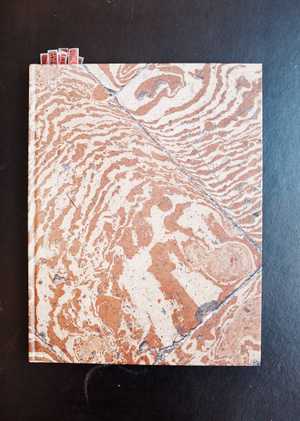 1.
'Haute Bohemians'
by Miguel Flores-Vianna
"Flores-Vianna's images capture the intimacy of people's homes from all over the world. I'm tasked with achieving that too; that's why I like his book."
"I like that it's non-descript – it doesn't have a big fat logo on it and is well designed. I'm organised but I never have enough time so I can just throw everything in there."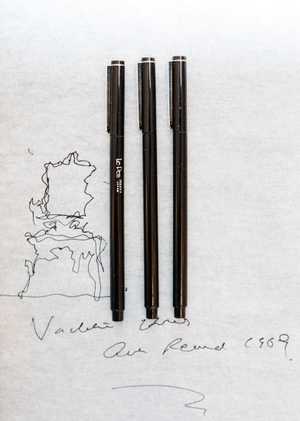 "They're thin and don't blotch. I write and sketch with them. They aren't a big deal – I don't like pens that are a big deal."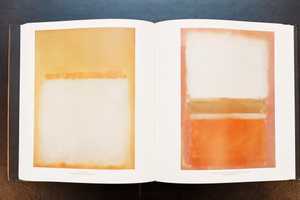 "I find his work inspirational. It reminds me that, when you're designing a space, you take elements and treat them with emotion and colour. You play one off the other. So you don't need to decorate a room, you just have to place pieces within a framework that has great depth and colour to start with."
"They're strong and simple. I like the frames to have a little humour but I like them elegant too. Not too serious but still chic."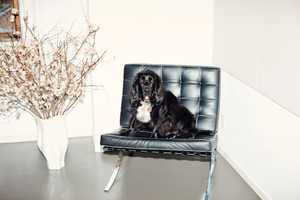 "Oscar (pictured) is 10 years old and Lucy is six; they are English field spaniels and I bought them in London when they were nine weeks old. I adore them. They're in the offices all the time, always running around. They transform the energy of this place."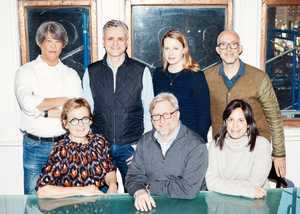 7.
Colleagues at Champalimaud 
"The company is doing so well. I never expected that we'd be quite so successful. I can see how rich they are making my work. The energy has to be perfect, otherwise I have no interest in being here."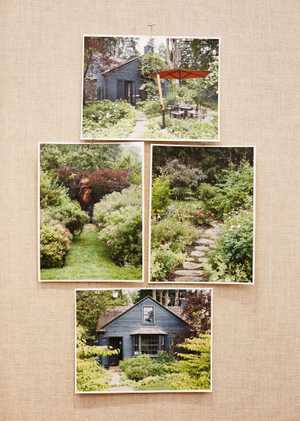 8.
Garden, Litchfield House 
"It's a magical house in Connecticut. My husband bought it 40 years ago. The garden is so romantic."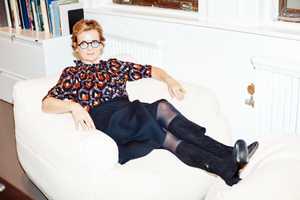 "This beautiful oversized chair, which I could throw myself into, is covered in wonderful wool and sheepskin and was made by my dear friend Bill Amberg. I drop myself in there, look out of the window and think. We all need a comfy chair, a place we can disappear into."
10.
Roseline Delisle ceramics
"There's an element of surprise in Delisle's work – something I try to incorporate into my own."