Wine / Greece
Making a case
Greek grapes are finding fresh audiences at home and abroad. We head to Kefalonia to find out why the island is becoming the nation's most promising spot for winemaking.
Although France, Italy, Australia and the US have elevated the art, Greece is perhaps the oldest wine-producing country in the world. That said, wine's reputation around the Aegean has become rather sullied of late. This is partly the fault of retsina – a tipple liberally flavoured with pine resin and pushed on tourists, but not to everyone's tastes – and partly about poor PR, scattered resources and a threadbare economy. However, there's a sense here that winemakers are turning over a new leaf. Plus, island wines are becoming more desirable as canny consumers seek drinks made in smaller quantities with a more distinct character – and a better yarn to spin.
"More than 30 million tourists are expected to visit Greece and her islands this year," says Yiannis Karakasis, a master of wine, who calls Greece home and attributes the growing popularity of Greek wine to tourism. "We also have a varied landscape, with vines more than 100 years old and plenty of ancient grape varieties. Not to mention a new generation of winemakers." While Santorini and Crete have long hogged the limelight, Kefalonia – the largest of the Ionian Islands and the one from Captain Corelli's Mandolin – has been quietly making a reputation for itself as one of Greece's most fertile winemaking spots.
Located in the south of the island, just shy of the capital, Argostoli, the Gentilini winery opened in 1977 and has played a big part in the shift in perceptions. Run by husband and wife Petros Markantonatos and Marianna Kosmetatos, Gentilini works with the island's white robola grape and mavrodaphne – the only red grape grown here.
Today, 20 per cent of the 120,000 bottles the winery produces are exported – mainly to Australia, the US and France – while the rest is enjoyed on the island and throughout Greece. But this didn't used to be the case. "The 2008 crisis marked a big change," says Markantonatos, with a Greek-Australian drawl that's the result of spending his childhood in Melbourne.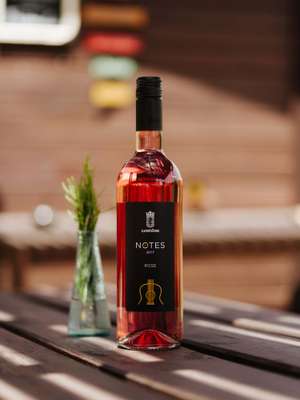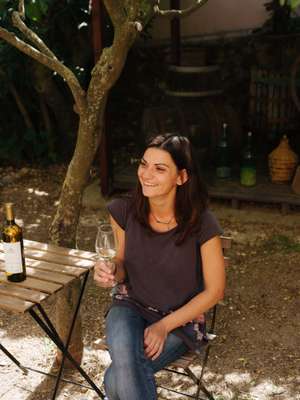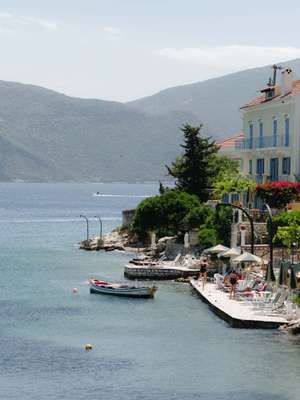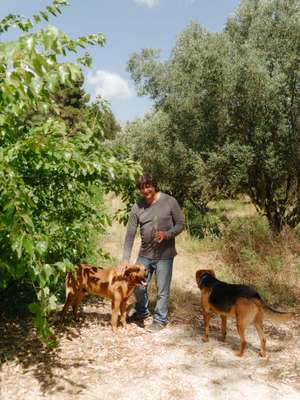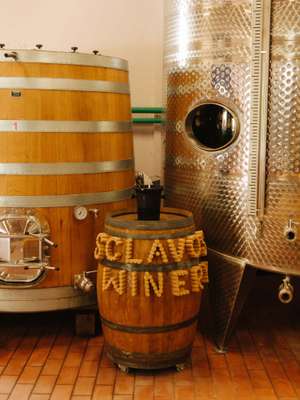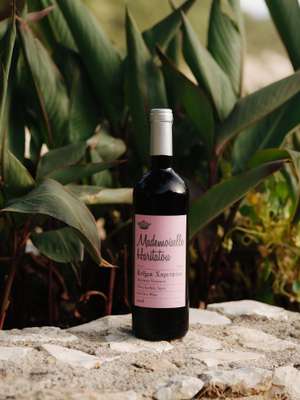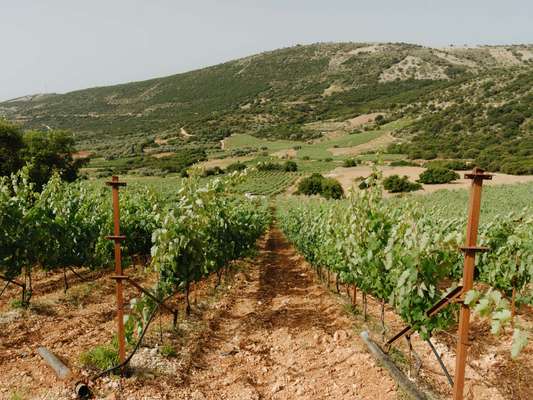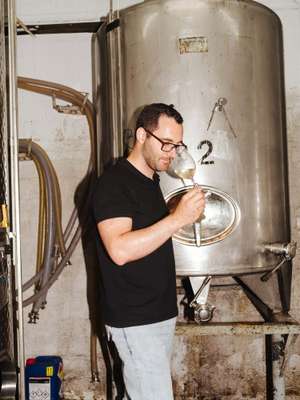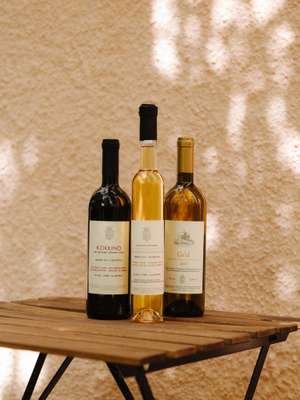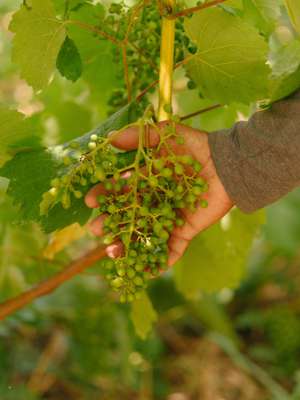 "Domestic wine consumption went down and export markets grew as a result. But now the Greeks are buying, selling and collecting wine again, and things are beginning to even out."
While Gentilini's wine is clean, fresh and a mixture of local and better-known international grape varieties, Petrakopoulos winery, a 40-minute drive further south, tells a different story. "I'm a rustic person," says manager Kiki Siameli with a giggle. For the past 13 years, Siameli has made wine – gently and slowly – exclusively from grapes that are native to Kefalonia. The tiny winery (annual production is 20,000 bottles) is flanked by lemon trees and blooming pink bougainvillea. Petrakopoulos centres around a house built after the 1953 earthquake: a momentous event that ravaged most of the island's older structures and disrupted business. Monocle tries the wines in the shade of a lemon tree in the garden, where Siameli explains her aim to show the diversity of Kefalonian wines.
"Everything grows here," she says, gesturing to the vines alongside olive and fig trees, lavender, thyme and wild fennel. You can taste it in the wines. The natural robola has a wild, herbal character that marks it out from some of the other less-distinct competitors, while her red mavrodaphne has earned the winery international acclaim.
It's a short drive to the Sclavos and Haritatos wineries in Lixouri – part of the Paliki Peninsula to the west of Argostoli – where the landscape becomes more exposed and the island more windswept. Evriviadis Sclavos, a Ukrainian winemaker and owner of Sclavos, founded the winery with his father 25 years ago. He is the only biodynamic winemaker on the island, which means he foregoes chemicals on his crops or artificial additives in his winery. It's a fact that Evriviadis communicates with visible pride and an intense look from his piercing blue eyes as we walk around the winery with his assistant and a pack of his four-legged canine friends (one, brilliantly, named Jack the Ripper).
His Tsaousi and Zakynthino wines are great examples of the white varieties that grow here but it is the Alachymiste rosé (a light red, it could be called a Greek beaujolais) that steals the show. Evriviadis is steadfast in his mission to make his wine reflective of this island's unique character, culture and climate.
Next we arrive at an impeccably designed winery that's been painted pink and blue. We're here to meet Konstantinos Charitatos who runs family winery Haritatos with his sister Ioanna. Sporting a T-shirt emblazoned with the message that "Legends are born in June", Konstantinos, or Kostas for short, takes us on a tour of the family house first, which was built in 1863 and is one of the few structures that survived the 1953 earthquake. He points to a fake, oversized watermelon in the kitchen and laughs. "That was my father's idea of a practical joke. We'd put it in the garden and pretend to neighbours that we had grown the biggest watermelons in the village. That's how Greeks are – we like to be better than our neighbours."
Back at Gentilini, perhaps this sentiment has spurred Petros Markantonatos to make some of the island's finest wines. He has also managed the difficult task of bringing together the island's wine-makers to form a collective that has helped to boost the visibility and availability of Kefalonian wine. And while it's great that tourism has shone a small shaft of light onto the island's fine product, it has also driven up the cost of land, making large-scale production expensive and less viable.
But this isn't necessarily a bad thing: it could even help Kefalonian winemakers retain their product's charm. Keeping quality high and quantities limited may yet prove a masterstoke in a wine market that's veering away from mass-market plonk and towards character: a quality that Kefalonian wine and its makers have by the barrelful.
1.
Melissinos, Natural Robola, 2017
Robola is referred to on the island as vino di sasso, which translates from Italian as "wine of the rock" due to the limestone-heavy soil in which the grape grows. This particular bottle is wilder and herbier than your standard robola.
2.
Sclavos, Tsaousi, 2017
Tsaousi is made from an eponymous white grape. it is lemony fresh but has more body than robola and shares the savoury characteristics of savagnin from Jura in France.
3.
Gentilina, Notes rosé, 2014
From one of the producers who has worked hard to put Kefalonia on the world's wine map, this rosé is a bland of mavropadphne and moschofilero (a descendant of muscat), the latter of which jazzes up this playful summer sipper.
4.
Haritatos, Mademoiselle Hariatou, 2016
Who says you can't serve red wine from the fridge? This juicy number is made from the island's only native red grape, mavrodaphne, and served chilled, ideally alongside fried fish.
5.
Sclavos, Oinos Idis, 2016
Kefalonia was originally known for sweet wines. This one, made from Kefalonian muscat, is naturally sweetened by leaving the grapes to concentrate in the sun. But you won't see much of it: most goes directly to the cellars of a few diehard devotees.