Business books / Global
New chapters
Behind every success story is some sound advice. We asked entrepreneurs to name a publication that proved to be an inspiration.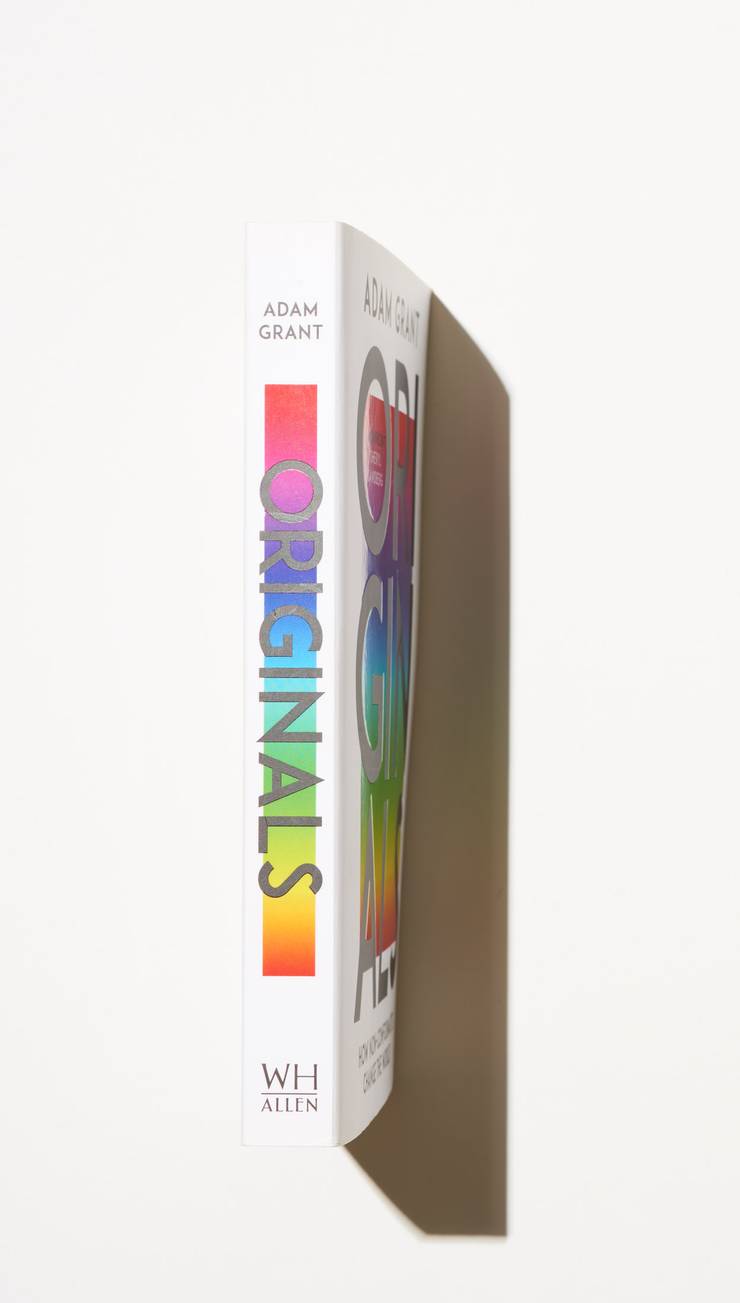 Business books are now big business. As more and more people dream of becoming an entrepreneur, the shelves of bookshops around the world are bending under the weight of titles offering examples to follow and pitfalls to avoid. But how to know which one will actually help you set up and run your own venture? Well, why not ask people who have been there and done it before? We spoke to some smart, successful entrepreneurs and asked them to recommend the one book that has changed the way they run their company or think about business generally. Their responses make for interesting reading.
---
1.
Chris Stang
Co-founder and CEO, The Infatuation
New York
Former music-industry executive Stang co-founded restaurant-recommendation website The Infatuation almost a decade ago. He has been the driving force behind the company's astronomical rise, building a loyal following, launching a food festival in 2017 and acquiring international restaurant guide Zagat earlier this year. The site covers nine North American cities, with London having become its first European outpost in April last year.
Start with Why
by Simon Sinek
"I'm a big believer in examining the careers of successful people and getting to the root of what got them there. You pretty quickly come across some commonalities in terms of personality type, philosophy and approach. This book codifies a lot of those things that seem to be inherent with effective leaders and has made me more resolute in sticking to a certain set of principles."
2.
Amar Radia
Founder, Kite Eyewear
London
Kite isn't Radia's first rodeo. Before getting into eyewear he co-founded Dishoom, the enormously successful Irani-Bombay restaurant chain. Prior to that? He was an unhappy chartered accountant. He's made good progress then: Kite is the first eyewear brand to offer a flat rate for prescription lenses, so customers are no longer having to pay more for having worse eyesight.
The Power of Little Ideas
by David Robertson
"Entrepreneurs often use the same phrases when talking about their brands: 'disrupt' or 'design thinking'. The central thesis of this book is that you should take the central product and track it alongside the customer journey from start to finish, taking into account every tiny detail. When we face problems we look outside the industry for solutions. For instance, I can draw on hospitality skills from my time with Dishoom to improve the retail experience for Kite customers."
3.
Ashley Merrill
CEO and founder, Lunya
Santa Monica
Lunya started life in 2014 as a sleepwear start-up with a mission to provide nightclothes that were both cool and comfortable. Frustrated with the options available to women, founder and ceo Merrill sought to offer a fresh perspective on the industry and design the sleepwear she wanted to see.
Insanely Simple
by Ken Segall
"This is a book that centres on Steve Jobs and his approach to marketing. Since Apple is a brand with which many other brands compare themselves, I was fascinated by how personal and simple the whole process actually was. There was one part in particular that talked about the importance of a focused message and used the metaphor of throwing three balls at someone versus one: people might struggle to catch three at once."
4.
Apollonia Poilâne
Baker and CEO, Poilâne
Paris
When she was just 18, a family tragedy catapulted Poilâne to the head of her family's eponymous baking empire. The bread that bears her name – an almost 2kg loaf of sourdough bread with a thick crust – is so beloved that you can buy one anywhere from Paris's 16ème to the far reaches of Provence. In the 15 years since she became chief executive, Poilâne has overseen significant expansion: the company now has 1,500 retailers and supplies thousands of restaurants and hotels across Paris.
Coming to my Senses
by Alice Waters
"Growing up, my parents brought home every book published by Alice Waters. The books mirrored the cross-cultural conversations in my French-American home. As a baker, entrepreneur and business leader, reading her memoir is both inspiring and encouraging. Her fervent belief in her vision provides such a model for believing in your values and dreams to the utmost."
5.
Daniel Brix Hesselager
Co-founder, Rains
Aarhus
Hailing from one of the world's rainiest countries, Danes Brix Hesselager and Philip Lotko began their wet-weather-wear company as a university side project back in 2012. Rains' immaculately designed raincoats, bags and other waterproof accessories that use some recycled materials, appealing to both ethically minded and fashion-conscious consumers.
Brandwashed
by Martin Lindstrom
"We started Rains while we were studying and this book was recommended to me by one of my teachers in marketing management. It's an entertaining book about how big companies try to reach customers but it does have a very practical aspect, and helped inspire the approach we have to marketing today. It showed me why we should not underestimate the central role that marketing plays and certainly motivated me to go deeper in terms of building a lifestyle concept around the brand."
6.
Rebekah Hall
Founder, Botanic Lab
London
In 2014, Hall swapped her career in corporate finance for a shot at becoming a drinks entrepreneur. Four years later, her company makes 750,000 juices a year and has hit €1m in turnover.
The Tipping Point
by Malcolm Gladwell
"This book hammers home the concept that you must, as a marketer, influence the behaviour of only a small group of people to create an exponentially bigger result. But you have to get to the right small group. Identifying this group, the quality of communication to them and the way that information is targeted are key. As a brand owner you don't have to get everyone to love your brand and product; you have to focus on the few that will make a difference."
7.
Tim Brown
Co-founder, Allbirds
San Francisco
Allbirds is the trainer brand founded by former footballer Brown and business partner Joey Zwillinger. Coming from a land of 30 million sheep, New Zealand native Brown recognised the potential of merino wool and so has, for the past two years, imported the sustainable material from his home country to produce the Tree footwear line.
Setting the Table
by Danny Meyer
"People want to believe in the myth of overnight success but the truth about achievement is that it's messier and more about persistence than brilliance. This book captures that and I enjoyed Danny's honesty about the downs as much as the ups. There is a moment in the book where Danny uses an anecdote about his mentor asking him to fix a messily laid table again and again to make the point that in business, everyone is trying to throw you off course. Your job is to fix that and not to get upset."
8.
Albert Hill
Co-founder, The Modern House
London
Selling a highly edited selection of the finest design-led homes, The Modern House is a London-based estate agency co-founded by Hill and Matt Giberd in 2005. Since opening its doors, the agency has sold savvy buyers homes designed by the likes of Jørn Utzon, Ernö Goldfinger and Marcel Breuer.
To Sell is Human
by Daniel H Pink
"I put together some of my favourite bits from this book and sent it around to all the staff, which I have never done with any other book. We banished the word 'sales' from pretty much all aspects of our company, especially in job adverts, because of the negative connotations that Pink extensively outlines. One of his big ideas is that people today crave 'information symmetry': that the customer wants to be as expert as the salesperson, to the point where a transaction becomes less a sale and more a collaborative decision. That's certainly informed the way we work."
9.
Jen Rubio
Co-founder, Away
New York
When Rubio and co-founder Steph Korey launched luggage brand Away in 2016, the duo had the intention of creating a direct-to-customer company that provided high-quality suitcases. Three years later and these practical designs have grown to become an international success story.
Originals: How Non-Conformists Move the World
by Adam Grant
"This book was published right around the time we shipped our first suitcases, so reading it then was especially relevant and interesting. Adam talks a lot about how great leaders choose to go against the grain. What we've achieved in just over two years has surpassed our wildest expectations and I know part of that is because we've always encouraged everyone on the team to come up with great ideas and run with them."