Leisure pursuits / Global
Shop, read, listen
Briefing
Cutting-edge cutlery, playful glassware (and a bottle of bourbon to fill it with), classic scents, the latest music and tasteful souvenirs to remind you of sunnier climes.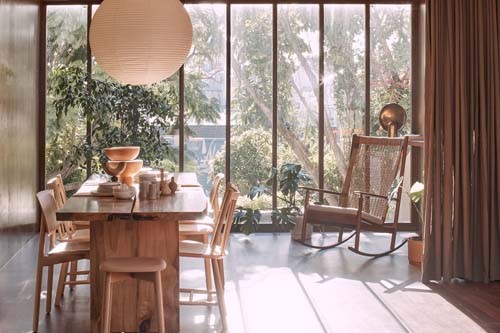 When former fashion stylist Pip Vassett couldn't find textiles for her home that matched her understated wardrobe, she decided to create her own. "There was no home textiles brand I loved like an apc or Acne," she says. "Nothing with a distinct personality that I felt a connection with, and I thought other people must feel the same." The result is In Bed, a collection of linen dyed in various colours, as well as cashmere and alpaca throws and simple sleepwear. After five years of selling In Bed online, Vassett opened her first bricks-and-mortar shop – designed by We Are Triibe – in Sydney's leafy neighbourhood of Paddington this spring. "We wanted the space to feel like walking into a friend's home: warm, inviting and cosy," says Vassett.
inbedstore.com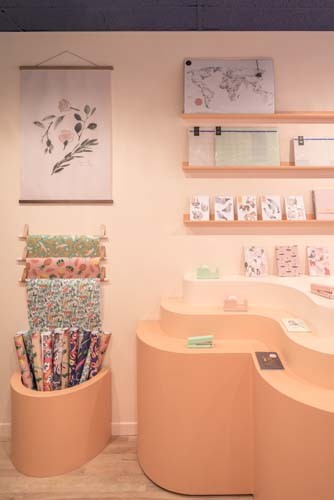 2.
The Baltic Club
Montréal
Quit your job and start your own company? It's a risk most entrepreneurs are willing to take once, not twice. But Montréalers Brice Salmon and Mélanie Ouellette did just that. Not long after launching their own design firm, the duo founded the stationery specialist Baltic Club. "Mélanie draws a lot and I told her it would be fantastic if she could live off her drawings," says Salmon. The leap of faith paid off. Four years on, the two continue to design and hand-press their own stationery – from quirky greeting cards to notebooks – out of their HQ in the city's Mile End neighbourhood. But Baltic Club is more than just a shop: it hosts events, produces custom designs and even offers classes on risograph printing and Japanese binding. While they're expanding into Boston next year and have their sights set on Europe too, Montréal will always be their base.
thebalticclub.com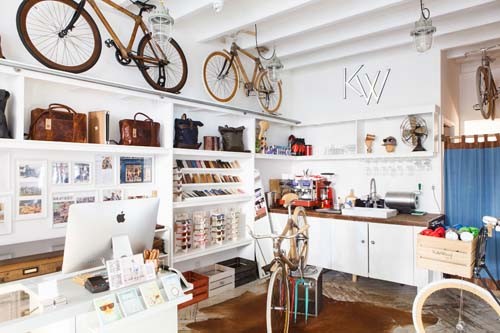 3.
Kate Wood Originals
Shanghai
Named after founder Pim Gietelink's daughter, Kate Wood Originals was first established as a shop-in-shop in Amsterdam six years ago. The idea was to sell products designed with the environment in mind. Today Gietelink has two outposts in Shanghai, his adopted home. "It was hard for my daughter to do outdoor activities because of all the pollution, so I wanted to do something for the next generation," he says. Gietelink uses a range of renewable materials such as bamboo in his designs. As sustainability becomes a more important factor in retail, he hopes to expand his business further – Bali's next.
katewood.com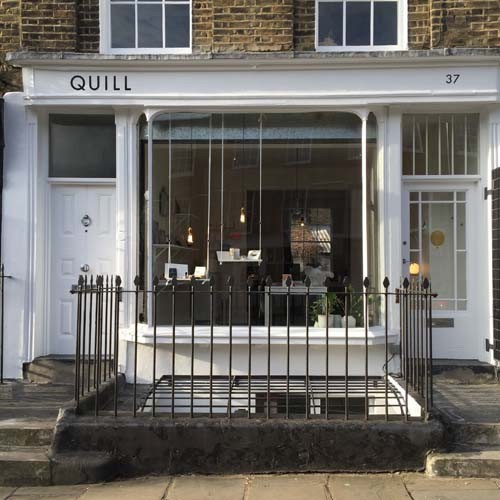 Six years ago former homeware wholesaler Lucy Edmond noticed a dearth of shops in the capital celebrating the tactile delights of paper and the craft of calligraphy, so she elected to open one. Situated on the cusp of London's Islington and Clerkenwell, the airy space hosts a beguiling line-up of quality stationery, from Kaweco pens to Shibui desk trays, alongside pigeon-holes brimming with many-hued papers and cards. A celebration of what the founder calls "meaningful communication", the shop does private print-work, hosts calligraphy workshops and perfectly parlays Edmond's principles of taking time to enjoy the art of writing and receiving a meaningful missive.
quilllondon.com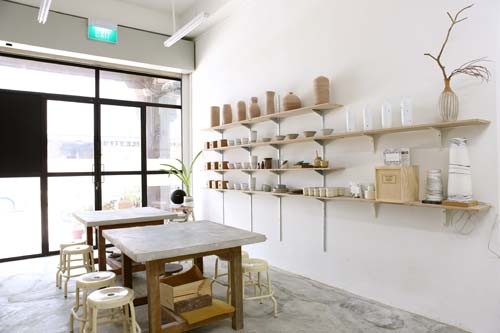 Since opening their ceramics studio in Singapore in 2013, Ng Seok Har and Michelle Lim have made a name for themselves as the revivers of a dying craft. With interest in ceramics on the up, the pair recently expanded their studio-cum-shop in Kallang. The extension allows for new firing techniques and has also given the owners room to establish a classroom and gallery. "When shops market the words 'handmade' and 'artisanal', people need to know what it means. This space allows us to educate," says Lim.
mudrockceramics.com
6.
Real Fabrica Española
Madrid
A record 82 million tourists visited Spain last year but many retailers pushing mementos still seem mired in trivial trinkets. Not Rocio Muñoz, whose online platform of Spanish wares recently pivoted into a bricks-and-mortar shop in Madrid's Las Letras district. After working in France and Holland, the spirited Sevillana acquired an appreciation for her country's patrimony – especially soap, perfume and ceramics. However, returning home she discovered many brands were struggling to survive on a fast-changing retail landscape. "Apart from a shop, this functions like a mini-museum of Spain's industrial history," says Muñoz
realfabrica.com
7.
Japanese Green Tea (Nihoncha)
Tokyo
Artrip is a bilingual guidebook series dedicated to Tokyo. Each issue focuses on one theme and the first, published last year, is a 120-page book exploring some of Tokyo's greatest teashops. In addition to listings on where to drink and buy first-class tea, the book presents an A to Z on nihoncha (Japanese tea), including tea-centric vocabulary and instructions on how to brew the perfect cuppa. Other issues in the series feature wagashi (Japanese confectionery), architecture and antiques.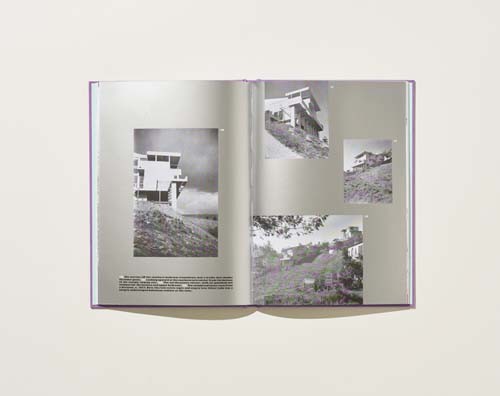 8.
The Walker House RM Schindler 
By Andrew Romano
This book by Apartamento Publishing is a lilac-bound love song to a house. Through its photograph-heavy pages, the home's current owner and design wonk Andrew Romano describes moving into one of RM Schindler's little-known masterpieces in Los Angeles. The house itself is named after an everyday man who worked for an insurance company – a reminder that exceptional homes need not be the reserve of the flamboyant.
9.
D C-T! 
By Joana Avillez & Molly Young
This picture book is a paean to life in New York, set in cryptic code legible to locals only (there is a key for outsiders). Writer Molly Young crafts ciphers from strings of syllables, which, when paired with illustrator Joana Avillez's doodles, spell out just what makes this city magic. A woman on the phone dismisses a mugger with "I M B-Z!"; a streetwise rat surrounded by cigarette butts declares "I M N 8-F". It'll delight urbanites who enjoy puzzling out the meaning of life in the city.
penguinrandomhouse.com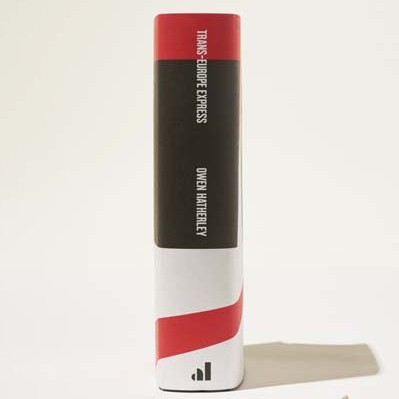 10.
Trans-Europe Express: Tours of a Lost Continent
By Owen Hatherley
The UK has been a prim, semi-detached neighbour to Europe since long before the word Brexit blighted the discussion, suggests architecture writer Owen Hatherley. While the continentals were perking up age-old piazzas and perfecting public spaces, the Brits were cursing themselves with cul-de-sacs and car-centric cities. Part travelogue with a dose of sound architecture criticism, this thoughtful book encourages us to think more closely about the cities we're building.
penguin.co.uk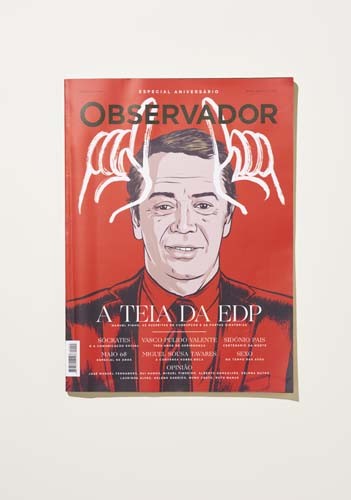 11.
Observador
Edited by João Miguel Tavares
The title is a celebration of everything "Made in Portugal". Observador originally started online back in 2014 and then moved to print. Its latest issue celebrates the magazine's fourth anniversary and chronicles the best articles and opinion pieces of the last year, from investigative reportage to new restaurants in Lisbon.
observador.pt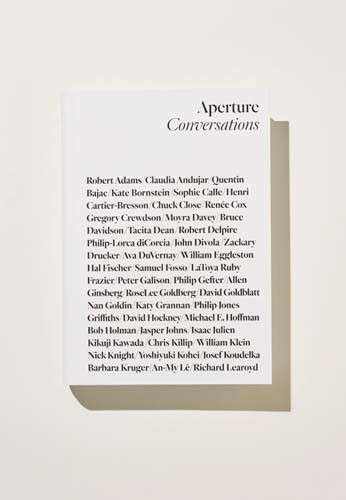 12.
Aperture: Conversations
Preface by Melissa Harris
Established in 1952, Aperture is a magazine that pledged to be "a mature journal in which photographers can talk straight to each other". This book brings together some of that straight-talking, in the form of 71 interviews from the past three decades of Aperture's archives. Former editor Melissa Harris writes in the preface, "I have always appreciated the revelatory, peripatetic quality of the interview." And indeed, who wouldn't, when these dialogues about image-making range from William Eggleston to Nan Goldin.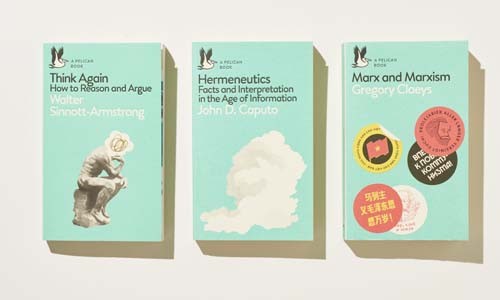 UK publisher Allen Lane purportedly conjured up the name of this offshoot of his Penguin imprint in 1936, after overhearing a woman at King's Cross Station asking (incorrectly) for "one of those Pelican books". Despite a 30-year hibernation that ran until 2014, these pleasing paperbacks have become beloved both for their striking duck-egg-blue hue and their pragmatic explanations of sometimes tough-to-tackle topics (think classical literature, economics and evolution). The latest batch of books wrestles haughty subjects including hermeneutics and Marxism into manageable forms.
penguin.co.uk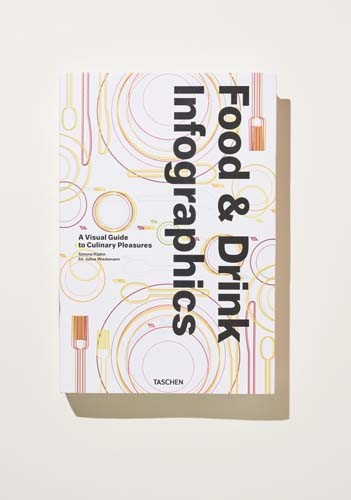 14.
Food & Drink Infographics: A Visual Guide to Culinary Pleasures
By Simone Klabin and Julius Wiedemann
Surmising the contents of a book that's the size of a generous coffee table is no mean feat and this tome from Köln-based publisher Taschen offers plenty to chew over. From the relative temperatures at which to make coffee using different devices, to a pie-chart of global cheeses, and illustrations to help sharpen your knowledge of knives, this visual anthology explores the representation of food through the ages in a visual feast for the eyes.
taschen.com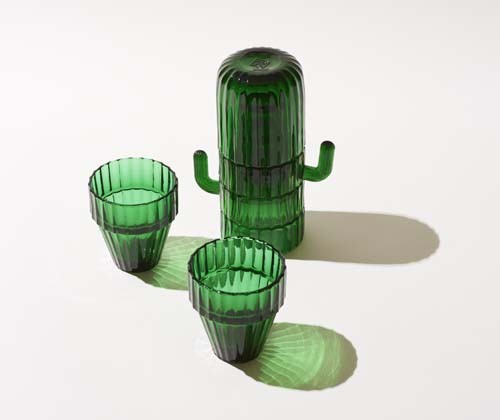 Elodie Deviras and Jaime Monfort co-founded Doiy in Barcelona 10 years ago. The brand thrives on making objects that surprise – like these glasses that resemble a saguaro cactus when stacked. "We give you something else, something that changes the way you perceive an object," says Deviras.
arranstreeteast.ie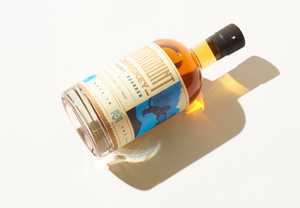 16.
Whiskey
Grand Teton Distillery
The inspiration behind the name of this bourbon brand is an intriguing one. "Catamount" is the word that turn-of-the-century US frontiersmen knew cougars by, and this tipple takes its name from a scrape in which former US president Theodore Roosevelt fought with and felled a wildcat. Luckily the drink is a more pleasurable experience than the founding myth.
tetondistillery.com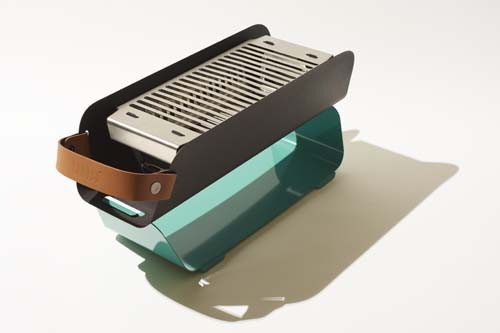 Gone are the days of flimsy aluminium trays at picnic barbecues: instead you can arrive at the park with a Una grill on your arm. Available in colours from mint to strawberry, the grills' sleek stainless-steel silhouettes aren't only eye-catching, they're dishwasher-proof too. — ssq unagrill.com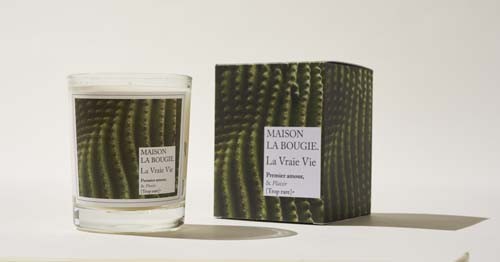 18.
Scented candle
Maison La Bougie
Paris-based Maison La Bougie creates its fragrances in the world's perfume capital of Grasse, France. Each soy wax candle has a burning time of up to 49 hours and is labelled with an image that denotes its scent. La Vraie Vie (The Real Life) features notes of vetiver, leather, violet, cedar and white musk.
maisonlabougie.com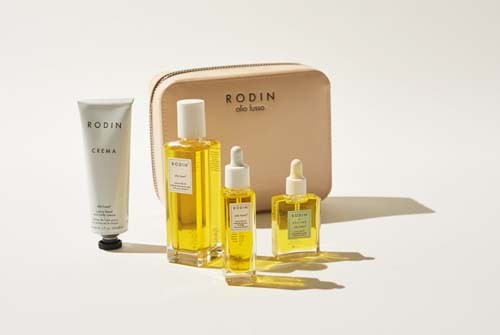 Stylist-turned-beauty-mogul Linda Rodin's products, which are a mainstay in the skincare regimes of discerning beauty buffs, are made using flower and plant-based oil. This neatly packaged kit features a selection of jasmine- and neroli-infused essentials.
rodinoliolusso.com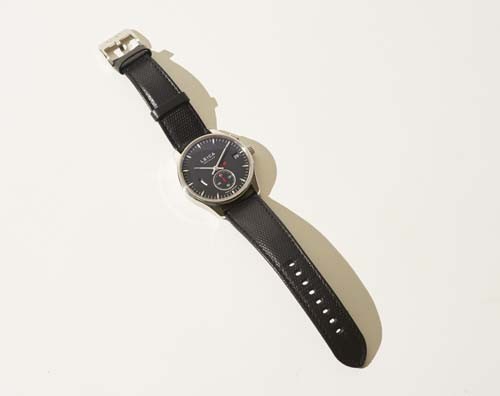 This summer German camera brand Leica launched its first line of timepieces. Made at the company's Ernst Leitz Werkstätten in Wetzlar, the inaugural L1 (pictured) and L2 models bring the signature style of Leica to the watch. The stainless-steel case and cambered shape of the sapphire crystal glass are reminiscent of a photographic lens, while the calf-leather straps match the casing of its classic cameras.
en.leica-camera.com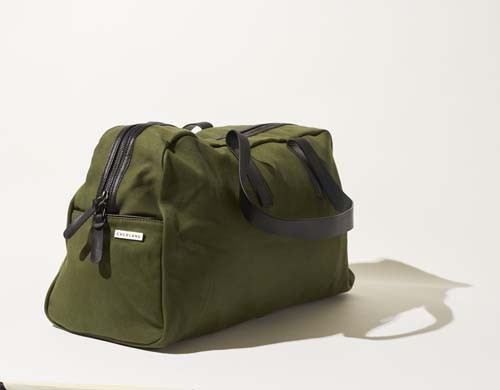 Everlane, the purveyors of high quality, sustainably produced clothing and accessories, started out eight years ago with a vision of radical transparency. Buyers are offered a full breakdown of the cost of producing each item and can even take a look inside the factories in which they're made. The San Francisco-based brand's cotton twill weekender bag is any smart mini-breaker's best friend.
everlane.com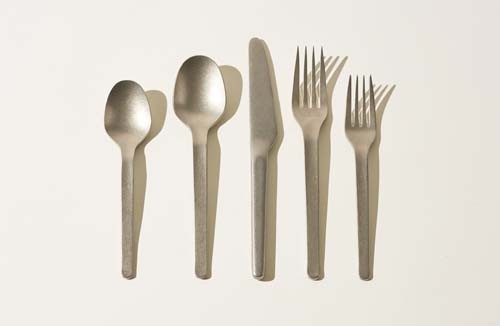 22.
Cutlery 
Heath Ceramics
Usually the main affair is the food on the plate but this set of cutlery is sure to steal the show. Handmade in New York, every piece of Heath Ceramics' Muir Flatware line is simple, rugged and a pleasure to hold.
heathceramics.com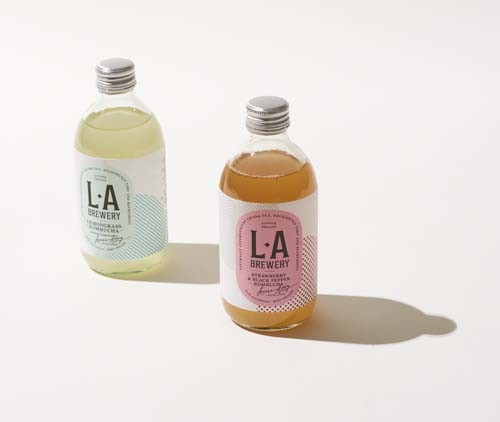 Louise Avery has been brewing her kombucha in England's county of Suffolk since 2017. Using sweetened green and black tea blends, Avery's company offers a small range of refreshing, fizzy drinks.
labrewery.co.uk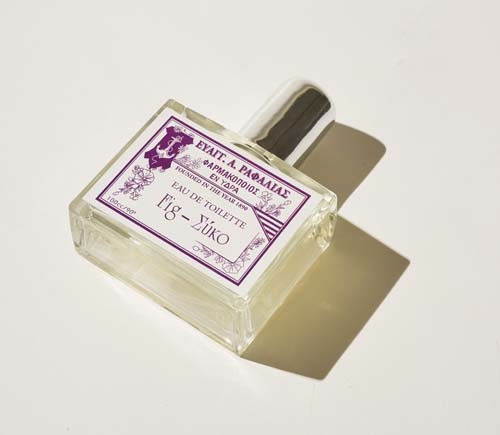 This fig perfume's sweet yet sharp scent is concocted using the same recipe that's been around since the Rafalias family pharmacy first opened on the Greek island of Hydra in 1890. These days the company produces natural skin products, soap and 15 perfumes.
rafalias.com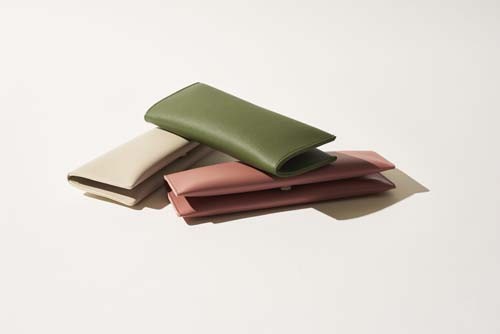 Crafted from vegan leather with two nifty compartments to keep your bits from getting lost, this case from Poketo's founders Ted Vadakan and Angie Myung is perfect for pens, make-up and spare change.
poketo.com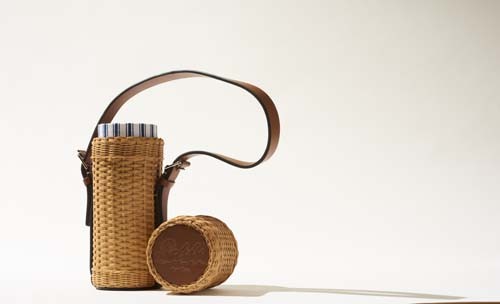 Made using robustly woven wicker around ticking striped linen lining, this Bailey wine tote is the perfect picnic companion. Add rosé and away you go.
ralphlauren.com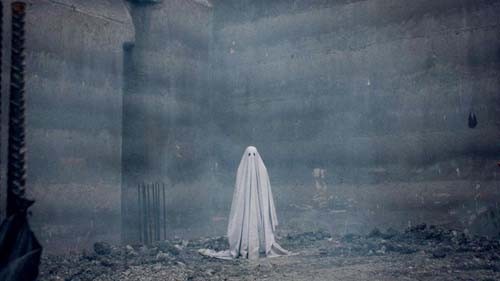 A Ghost Story (2017)
Directed by David Lowery
One of last year's best films was led by an actor in a bedsheet. It could have been a disaster but writer and director David Lowery delivers the kind of mastery usually reserved for late-career veterans. The muted story sees a man, recently killed in an accident, attempting to revisit his former life; what follows is a parable on existence and our pursuit of meaning.
Available now on Netflix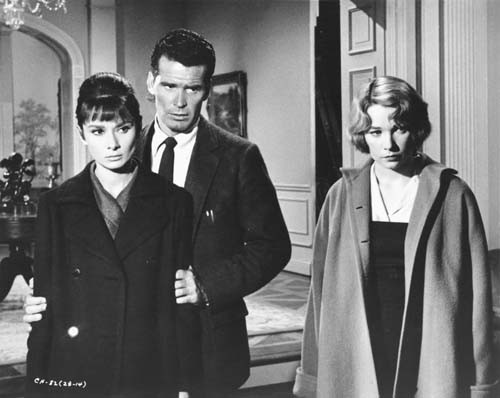 The Children's Hour (1961)
Directed by William Wyler
Legendary director William Wyler was so taken by this play about two teachers accused of being in a lesbian relationship that he filmed it twice. His first attempt, released in 1936, had all elements of homosexuality rinsed away by strict censors. This version, starring Audrey Hepburn and Shirley MacLaine, is far more loyal to a remarkable true story.
Available now on Blu-ray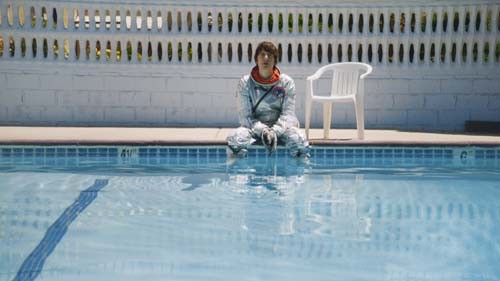 Spiritualized
And Nothing Hurt
Jason Pierce – for Spiritualized is now, more than ever, just he – is no laurel-rester. Twenty-two years after the glorious Ladies and Gentlemen…, the self-styled J Spaceman's latest is a grand statement that sweeps through Harry Nilsson to Lambchop to find big rock and pastoral peace in the American epic.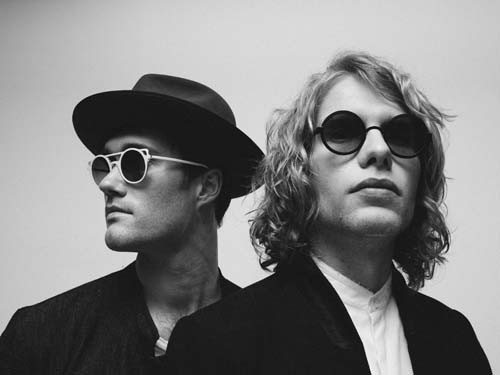 Via their clever-clever urbanist nom de plume (Robert Moses was New York's mid-century Baron Haussmann), Jimmy Vallance and Tom Howie return with their second helping of muscular, poised post-club pop that sits halfway between late-night confessional and even later floor-filling bangingness.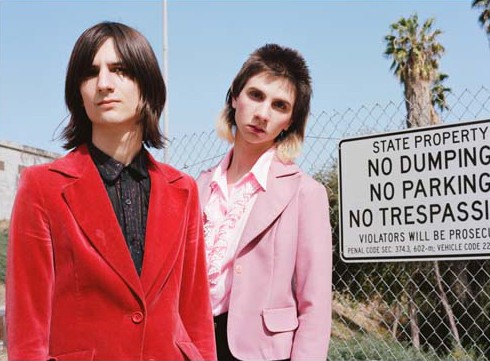 The Lemon Twigs
Go to School
Long Island's out-there D'Addario brothers return with, you might have guessed, a rock opera that channels the campest, maddest bits of Queen, Meat Loaf, Todd Rundgren and many others. You expect an irony overdose but instead you get a brilliant trip through the world's best record collection.