Preview / Global
Action packed
Our guide to everything you need to watch, listen and read this autumn.
The entertainment industry knows it: autumn is the time to release thrilling films, series and novels to keep us enthralled as the nights draw in. From fresh sounds to must-see art fairs – stopping off at a few impressive new venues in between – we guide you through all that it unmissable this season.
Three major releases
Royalty, love and the moon
1.
The Favourite
Dir: Yorgos Lanthimos
Greek director Yorgos Lanthimos rattled viewers' cages with The Lobster (2015) and The Killing of a Sacred Deer (2017), both darkly comedic dramas with mythological bents. Now he tackles history with typically devilish deftness in The Favourite. While his previous films started off as head-scratchers until you understood how they worked, this is a delicious confection from start to finish. Emma Stone and Rachel Weisz play cousins duelling for the favour of the mercurial Queen Anne (Olivia Colman on blistering form). Fast-paced, wonderfully surprising and visually stunning, The Favourite will be the season's most memorable film.
2.
A Star is Born
Dir: Bradley Cooper
Autumn's most enjoyable guilty pleasure comes in the shape of the latest remake of A Star is Born, a gleeful melodrama that will make the current generation think it can lay a claim to the best version of this glitzy tearjerker. Each iteration of the classic tale charts a talented woman whose rise eclipses the fame of the man who discovered her. Here, Bradley Cooper directs, co-writes and stars – and his love is Lady Gaga. The difference here is in feeling: the verve and energy deployed by Cooper's sometimes uneven direction makes this downfall romance less dysfunctional and more inevitable, more real and certainly more fun.
3.
First Man
Dir: Damien Chazelle
We all thought we knew the story of the first man on the moon but as Damien Chazelle shows us, we didn't know what was at the heart of it. Ryan Gosling plays Neil Armstrong fending off external worries while battling his own doubts. Showing how rudimentary the mission was (Nasa's blackboard wasn't even big enough to show the entire trip), this is an inner journey into outer space and beyond.
Comment
Jane Schoettle
Toronto International Film Festival programmer for Australia, New Zealand, Israel, Germany and US indies, on extreme film-making
In the programme at large and in the films I've selected, we see film-makers grappling with issues of inequality across racial, gender and economic barriers. Many of this year's films tell the stories of the disenfranchised or voiceless.
Quite a few film-makers have been independent and intrepid, making their films in unexpected and often dangerous locations. Jirga, an intense and thoughtful war drama from Australian writer-director Benjamin Gilmour, was shot in the mountains between Pakistan and Afghanistan. Ethiopian-Israeli writer-director Aäläm-Wärqe Davidian travelled to her birthplace of Ethiopia, where there is little infrastructure for film, to shoot her debut feature, Fig Tree. Film-makers have also endured extreme conditions in order to create fully immersive films, such as Jeremy Saulnier's Hold the Dark, which takes place in the Alaskan wilderness.
This willingness to explore uncharted territories mirrors a desire to expand perspectives and tell the stories of people and places that have yet to be investigated.
John Battsek
The documentary producer reveals what other stories he'd like to tell
"A topic I think we'll soon see more of in documentaries is inspirational women – films about amazing people who broke ground and stood up for themselves in difficult situations. It's sad that it takes a crisis of male repulsiveness to showcase how many great women there have been. I'd like to tell the story of a zillion different people: Aretha Franklin, Cathy Freeman, Evonne Goolagong, Jana Novotna, Carole King, Carly Simon, Joni Mitchell. These documentaries work when they're more than just a person's story – when the story transcends itself. Goolagong was an Indigenous Aboriginal tennis player who must have struggled so hard to become a professional tennis player and won Wimbledon against all the odds. You get a sense if you've done a good enough job when it feels like the result is greater than the sum of its parts."
Q&A
Tim Wardle
Director, Three Identical Strangers
As the head of development for production company Raw, Tim Wardle was used to sifting through endless piles of near-identical film proposals. But the pitch for the film he ended up directing, Three Identical Strangers, jumped out immediately. In this documentary, triplets separated at birth grow up in different families, unaware of each other's existence – until all three reunite by chance in New York in 1980. Its twists would seem far-fetched in a scripted film but make for the season's most engrossing documentary.
Monocle: Why this story?
Tim Wardle: It's the single greatest documentary story I've ever come across. Both in terms of having a compelling human story at its heart but also because it has much bigger themes of destiny and nature versus nurture.
M: Why do these themes resonate now?
TW: The debate at the heart of this film – are we slaves to our genes, or do we have any free will? – hasn't been explored that much. Three Identical Strangers is an identity thriller: the characters are trying to work out what makes them who they are. It's also a story about abuse of power, which makes it contemporary.
M: Was this a big story in the news back in 1980?
TW: It was, briefly, when they met; [the triplets] had their 15 minutes of fame. But it's part of a diminishing pool of stories that existed in a pre-internet era where the people who are central to the narrative are still alive to talk about it but the story hasn't been recycled endlessly yet. That posed all kinds of challenges: we had to do old-fashioned research, going to newspaper archives and Jewish archives in New York. It took four years to get it off the ground.
M: Do you think people come to documentaries for a kind of storytelling that feels different to fast-paced digital media?
TW: It's interesting that documentary is having a moment theatrically – in the US there are three that made more than $10m this year. People are hungry for something that feels entertaining but also real and tangible. Documentaries allow you to do a forensic deep-dive into stories and I think there is a real hunger for that. We were under some pressure for a while to make it into a Netflix-style series to accommodate all the material. But I was very clear I wanted to make a 90-minute film that almost had too much information in it, that people had to watch twice to make sure they got everything out of it.
Damian Spandley
Curzon's director of programme on why November is the hot spot for arthouse
"The summer represents a risk for indie films because you're competing with the weather and the blockbusters released across the American holidays. But as temperatures cool, the films that launch at the autumn festivals hit our screens and, by November, the award season begins. The popular films at Curzon in this month will include period protest drama Peterloo, Mike Leigh's retelling of the 1819 massacre of demonstrators in Manchester. The Oscar-winning director of 12 Years a Slave, Steve McQueen, explores new territory with Widows, a female-led revenge thriller. And Disobedience features Rachel Weisz in a psychodrama about forbidden lesbian attraction, set in an orthodox Jewish community in North London."
Comment
Daniel Yun
Singaporean filmmaker on the next Asian wave
The dust from the release of Crazy Rich Asians may have settled, but its longer-term impact is just starting to show. What this film left in its wake is astonishing. Asian cinema will look back at this release as a milestone. Singaporean actors will be able to look beyond the casting calls of the limited local movies; in this Chinese-language majority country, English-language projects with an Asian cast will no longer be an anomaly.
1.
A Taiwanese Tale Of Two Cities
Dir: Nelson Yeh
The Crazy Rich Asians effect will spread to the whole continent. Netflix has started working with Asian creatives on shows such as Japan's Midnight Diner, South Korea's Love Alarm and now A Taiwanese Tale Of Two Cities. The story looks to Taipei and the close-knit Taiwanese-American community in San Francisco.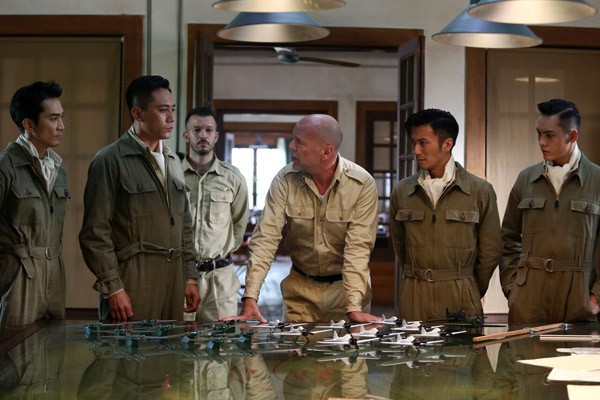 2.
Air Strike
Dir: Xiao Feng
Hollywood has boarded this Asian war drama Air Strike, about the Japanese bombing of the Chinese city of Chongqing. Released worldwide on 26 October, the film was shot in Shanghai with a $65m budget. China's top actors Liu Ye, Nicholas Tse and Fan Bingbing star alongside Korean superstar Song Seung-heon and Bruce Willis.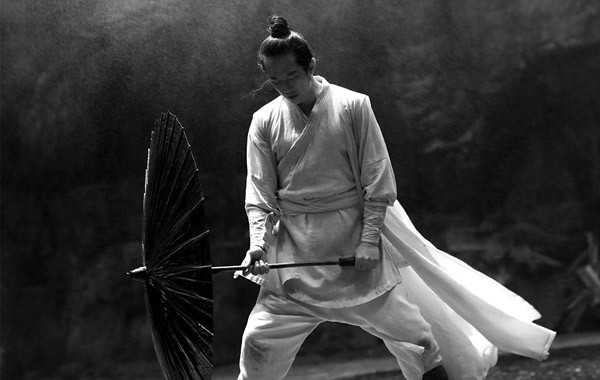 3.
Shadow
Dir: Zhang Yimou
Released later this year, Chinese director Zhang Yimou's Shadow is likely to become an international hit like his Hero (2002). Shadow reimagines an epic story from China's Three Kingdoms period and is visualised in the style of an ink-brush painting. It should appeal to arthouse and mainstream markets.
Comment
Christian Vesper
Executive VP and creative director of drama, Fremantle, on the season's big-box book adaptation
My Brilliant Friend – adapted from Elena Ferrante's novel about Naples – will be huge. Those books were in themselves a real cultural phenomenon, they did even better outside Italy [in the US, UK, Australia and Germany] than they did in their own country. They're just a really good story of women and friendship, against the backdrop of postwar Italy, with the unique challenges faced by these women. It's stunning.
The show has been recorded in both Neapolitan and Italian, which is a big deal. The show is produced by Wildside, the Italian company who made The Young Pope (we're in pre-production for The New Pope with Jude Law now). They have some of the best producers globally and tend to work with high-level directors. All eight episodes were directed by Saverio Costanzo. His approach is incredibly cinematic and that comes through.
The show was written in Italian, with some input from Ferrante who was involved in reviewing the script, but we had US writer Jennifer Schuur work on it. She's a TV writer and she oversaw it to ensure the show made sense for English and US audiences too. It sits in between European and American style. It was an interesting and successful way to work – very unusual, making international television.
Profile: Alexis Bloom
The bright star of biopics
Fashion designers, Hollywood royalty, A-list pop titans and controversial political figures are just some of the people keeping the world of the documentary biopics booming. But audiences are also increasingly drawn to films that explore the rise to power of those who pull our cultural strings.
Alexis Bloom's Divide and Conquer: The Story of Roger Ailes aims to shine a light on the Fox News co-founder's hidden influence. Ailes served as media adviser to Richard Nixon before launching the right-leaning news network with Rupert Murdoch, only to be ousted amid multiple sexual harassment allegations before his death a year later in 2017.
Having developed under the eye of Alex Gibney, director of corporate corruption exposé Enron: The Smartest Guys in the Room and religious cult study Going Clear: Scientology & The Prison of Belief, Bloom is one of the genre's bright young things. If she continues applying her illuminating approach to future subjects, this rising star will soon outshine her mentor.
Divide and Conquer premieres at the Toronto International Film Festival before being rolled out for a TV airing on US network A&E in early 2019.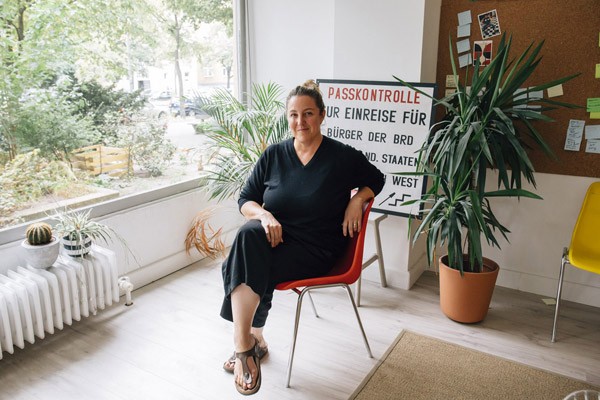 Q&A
Anna Winger
Writer, 'Deutschland 86'
Three years after Deutschland 83, spy drama Deutschland 86 is landing on small screens from October. The show's US-born, Berlin-based writer Anna Winger tells us what to expect from the next instalment of her story about an East German spy sent to the other side of the Wall – and why there's more to come.
Monocle: Where does 'Deutschland 86' pick up?
Anna Winger: Perestroika is happening in Moscow; the East Germans fear that Russia is abandoning them. They have to come up with a way to keep themselves afloat financially and need to bring hard currency into the country. So the HVA [secret service] starts brokering dark deals around the world. Can mafioso-style capitalism save communism? Lenora has been working in Africa, Martin has been banished for sins that he committed in 1983. When she tracks him down to help her with a weapons deal, they go on a big adventure. They set off on a roadtrip through South Africa, Angola, Libya, France and finally make their way back to East Germany.
M: Why are so many shows focusing on the 1980s?
AW: When I'm writing about the 1980s, I'm writing about history as metaphor – not writing about the past but the present. Many of us had our childhood in the 1980s, and many of the struggles that began in the 1980s are bearing fruit now: the fight against Aids, the beginning of the movement for gay marriage. When we first started doing Deutschland 83, not many remembered that period. Then Putin invaded Crimea; suddenly, relations with the former ussr became relevant again.
M: Is 'Deutschland 89' in the works yet?
AW: It's been green-lit and Amazon has come on board. We're interested in the Wall coming down. What happens if you're an undercover spy and your network and your country ceases to exist? In that sense, 1989 is irresistible.
'Hackerville': the new 'Deutschland 83'?
The next big threat
Deutschland 83 became one of the most successful non-English language dramas when it broke down global barriers in 2015. Hackerville, a Romanian drama from the same creative team, has got a good chance of repeating the trick. The drama, out in November, follows a network of hackers and the investigators that must track them down after a major attack on a German bank is traced to Romania. Antony Root, who oversees programming for hbo Europe, says that Hackerville is a "fast and highly entertaining story" set on the "frontline of one of the biggest modern-day threats".
Smart moves
TV trade show Mipcom readies a sea change
Summer in Cannes lasts until mid-October when the TV execs visiting Mipcom head home after another year of buying, selling and negotiating deals and gin-palace gangplanks. The event is a media summit-cum-trade show highlighting trends, faces, formats, producers and platforms – this year under the title "The Big Shift". That shift is the ever-closer union with online content and social media and so that eternal game of business-card poker will be won by those proudly representing Netflix, Amazon, Hulu et al.
However, the newest kid on the block is also an old-hand: Jeffrey Katzenberg, co-founder of the Dreamworks movie studio, is moving into TV with a particular focus on smartphone-centric programming. The entertainment world holds its breath once again. Watch out online for monocle's own take on the Cannes format carousel.
Comment
Victim of its own success
Can Nordic noir turn the page?
Now that The Bridge, Trapped and The Killing have had their moment, how can the genre move forward – and who's ready to steal the Scandis' spot?
Spain swoops in
Rallying the renaissance
Spain is the new Israel, which itself was the new Scandinavia, at least in terms of the small screen. Television loves to crown new markets as it continuously searches for the next Forbrydelsen (The Killing) or Hatufim (Homeland). The Iberian peninsula, it seems, is hot territory thanks to the global success of shows such as Netflix's crime thriller La Casa de Papel (Money Heist) and period horror La Peste (The Plague).
The latter is one of a number of big-budget dramas produced for and funded by Movistar+, the premium TV operator run by Spanish telecoms giant Telefónica. The company plans to spend about €70m on up to 12 scripted series a year. For Movistar+ head of originals Domingo Corral, that's because Spain is going through a drama "renaissance" right now. "In Spain there has always been a tradition of good television," he says. "What has happened in the last few years is that some of the shows have been acclaimed internationally."
As a pay-TV broadcaster, Movistar+ needs to have exclusive content rooted in its own cultural reality if it is to compete domestically as well as against the likes of Netflix and Amazon. "We were confident that if Spanish talent was given the resources and the trust, they would deliver great shows with powerful and enchanting stories," says Corral.
The company's slate has crossed genres from dark comedies to thrillers and horror. La Peste, which was created by Alberto Rodríguez, was the flagship for Movistar+'s strategy: the six-part series, which takes place in Seville in 1580, scored record ratings when it launched in January. Cesc Gay's rom-com thriller Félix and dystopian disaster drama La Zona followed later in the year. In the future, there are hints Movistar+ will start making shows aimed at a younger audience.
Up next over the forthcoming six months are female-led drama Déjate llevar (Let Yourself Go) featuring actress Leticia Dolera; black-and-white comedy Arde Madrid, set in the Spanish capital in the 1960s; Canary Islands crime series Hierro, and drug dealer drama Gigantes (Giants), which has been described as "King Lear if it was shot by Martin Scorsese".
Expectations are high as to whether these shows will make it big across the world. La Zona, for instance, has already been sold to Starz in the US, Canal+ in France and zdf in Germany, and Movistar+ is working with Germany's Beta Film, France's apc and Studiocanal, and the UK's Sky and itv on other projects. "We think that good storytelling and high production values travel well," says Corral. "The localness of our shows contributes to making them authentic and different, which is very helpful in this fragmented and overcrowded space."
---
Sweden's next export
Straight to screen
You've read the crime novels, heard the pop songs and tasted the food – but you don't have to wait long for the next big Scandinavian export to come along.
Swedish actors in particular are having a moment: they have been popping up in more US and European productions than ever before. The list is long: from Joel Kinnaman in House of Cards to Rebecca Ferguson in The White Queen. There's Oscar-winning Alicia Vikander in Tomb Raider, as well as Gustaf Skarsgård in Westworld and his brother Alexander Skarsgård in Big Little Lies. Danes have long had a foothold in the world of English language entertainment – in the form of Mads Mikkelsen, Viggo Mortensen, Nikolaj Coster-Waldau and Connie Nielsen. Norwegians and Finns have not made the same impact yet – but it wouldn't be a surprise if they soon followed in the footsteps of their talented Nordic cousins (Jasper Pääkkönen, who recently starred in Spike Lee's BlacKkKlansman, is a Finnish name to keep an eye on).
It seems the success of Nordic drama outside the region has paved the way for many of the actors that are now making it big, just like roles in Ingmar Bergman's internationally acclaimed movies did years ago for actors such as Max von Sydow and Liv Ullman. Scandinavians have a history in Hollywood, from Bond girls to Bergman, but there's a difference between the new generation and the Scandi actors of yesteryear.
The stereotypical Scandinavian used to be blond, conventionally attractive and would often speak with an accent some found funny and others charming. The new stars, however, have perfected their English to an impressive degree – which makes them attractive for a wider variety of roles. And, just like Swedes, Norwegians and Danes in general today, the actors come in many different shapes and sizes. Just look at Fares Fares (Westworld) and Matias Varela (Narcos), two Swedish actors who are immigrants of Lebanese and Spanish heritage respectively.
For those feeling nostalgic for stereotypical Scandis on the screen, however, 2018 has something special in store. Sweden's Dolph Lundgren, remembered for his epic role as Ivan Drago in 1985's Rocky IV, will be making a much anticipated comeback in James Wan's Aquaman. And fear not – the blond quiff seems to have been left intact.
---
The Scandi bubble burst?
Swapping fiction for fact
There was a time when the noir genre was synonymous with Los Angeles. The City of Angels – a melting pot of glamour and seediness, ambition and desperation – was a fitting location for tales populated by devious criminals and hard-boiled detectives. Lately, thrillers have found a new home in Scandinavia – where the region's brooding landscapes and extreme winter darkness have given noir another spin. Yet there's always been something vaguely unreal about the Scandinavia we see in these dramas. This is, after all, a relatively crime-free part of the world: when we watch Nordic shows filled with grisly murders and malevolence, we are more reassured of their unreality than when viewing films set in Los Angeles, New York or London.
A new film is set to deprive us of this comforting detachment. Utøya 22 juli, out in October [in the UK], is a re-enactment of the darkest day in recent Norwegian history, when 69 people were murdered at a summer camp by extreme-right terrorist Anders Breivik in 2011. Directed by Erik Poppe, Utøya 22 juli is presented as one long take recorded by a single camera, and follows a girl as she tries to survive the attack and find her missing sister. Screened at festivals worldwide, it has been hailed for the way in which it makes the unimaginably awful painfully imaginable.
Director Paul Greengrass also has a Utøya film lined up for Netflix that may prove more of a commercial hit – he has impressive form when it comes to staging real-life events with a documentary-like verisimilitude (United 93, Captain Phillips, Bloody Sunday). But there's something especially sobering about the fact that a film from Norway is subverting the entertaining thriller genre into something harder to watch, forcing us to reckon with the ethics of consuming macabre tales. This is, after all, the one feature on which the global prominence of Scandinavian film and TV predominantly trades.
It's unlikely that Poppe made Utøya with the express intention of curbing our appetite for Scandi noir but his film may serve to remind us that Nordic productions can do far more than provide ghoulish thrills.
Autumn festival preview
Falling in love
Summer may have come to a close but the fat lady hasn't sung on festival season just yet: here are three festivals making the most of November's less crowded calendar – and their respective cities' impressive (and indoor) venues.
1.
Pitchfork Paris
Paris
French festival Pitchfork Paris needs no summer heatwave to bring a sunny outlook to proceedings."Music is at the core of what we do," says production manager Walter Dusouchet. "The main festival season is just so saturated and competitive. Being in the autumn means it's easier for us to book the artists we want." This year the crowd congregates from 1 November at La Grande Halle de La Villette, a former abattoir in the northeast of the capital, to enjoy the likes of Canadian singer-songwriter Mac DeMarco and South Korean DJ Peggy Gou.
pitchforkmusicfestival.fr
---
2.
Club to Club
Turin
UK electronic musician Aphex Twin and Scandi popstar Fever Ray headline a bill that focuses on the most progressive end of the musical spectrum (not "prog", mind). On the first four days of November, about 50,000 revellers will flock to events across various venues in the northern Italian city, including the regal Palace of Venaria and Fiat's former factory. Not only does the festival coincide with Turin's contemporary art fair Artissima, this is also the best season for wine and truffles in the city's region of Piemonte. "It's the best time of year to be here," says founder and artistic director Sergio Ricciardone.
clubtoclub.it
---
3.
Le Guess Who
Utrecht
"When you mention the word 'festival' to people, many immediately think of a big field, a stage and sunshine. That's something different to Le Guess Who," says Barry Spoore from Le Guess Who's team. "Utrecht plays an important role in our festival." Held in 25 locations around the pint-sized Dutch city (from churches to theatres and warehouses) the four-day early-November shindig will welcome 150 acts, including Brooklyn-based vocalist Serpentwithfeet and Japanese singer Shintaro Sakamoto.
leguesswho.nl
---
Asian hip-hop in the US
K-poppin' off
From Seoul to Beijing and Shanghai to Jakarta, pretty boy bands with their sugary allure are being jolted from the top of the continent's charts by spitfire Asian rappers who are achieving sky-high TV ratings and racking up billions of online video watches. As the newest emissaries of Asian swag, this generation of mic-toting stars are setting their sights beyond the Pacific Rim and boldly reimagining hip-hop for western music markets too. Here are three Asian acts making moves on the global stage.
---
1.
Jay Park
South Korea
The first Asian artist to score a series of number-ones on both the iTunes r&b and hip-hop music charts around the world, K-Pop superstar Jay Park is soaring to new heights and recently became the first Asian artist signed to Jay-Z's record label Roc Nation. Buoyed by the hype surrounding his recent EP Ask Bout Me, he is back in the studios mixing and mastering a fresh batch of songs slated for release before the end of the year.
---
2.
Kris Wu
China
The first Chinese artist to ever reach number one on the iTunes US charts in 2017, the Triple xxx actor, model and rapper Kris Wu has signed a worldwide record deal with Universal Music and is set to release a new full-length album later this year featuring his latest chart-topper "Like That".
---
3.
Rich Brian
Indonesia
The Indonesian teen sensation who unabashedly flexed the fannypack as a fashion statement in his 2016 YouTube viral video "Dat $tick", Rich Brian is hitting the road this autumn to promote his debut album Amen as one of the headliners on the all-Asian hip-hop North American tour, 88 Degrees and Rising.
Gilles Peterson
The DJ and record-label owner on where you should go clubbing this season
"Paris's scene is interesting because in the past it used to be controlled by a lot of the same clubs. What's been happening is that people have discovered more of a diy mentality, and are organising their own parties – so the scene has moved out to the suburbs. In terms of clubbing culture, France has always had its own rules; it's never been influenced by London or Berlin so it retained its own aesthetic. For a long time it was stuck in the 'discotheque' world: the French Touch DJs were playing in venues such as Rex or a few other fashiony places in town. Now the best nights are almost pop-ups: they will be in one place one week and another the week after. This kind of culture didn't exist in France. But now, even at Fashion Week, for a lot of the parties people are having to go out of town."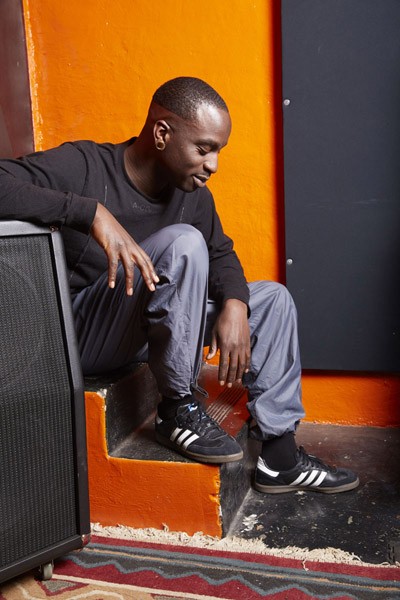 At the intersection of r&b and dance, with a heavy helping of afrobeat and synth-pop, the music of Yannick Ilunga (aka Petite Noir) is an unpredictable hybrid. Born to Angolan and Congolese parents in Brussels, Ilunga grew up in Cape Town. A follow-up to his acclaimed experimental debut, his forthcoming mini-album La Maison Noir will be more straightforward and beat-led. Stripping away some of the falsettos of the previous record, it will also allow for Ilunga's baritone vocals to shine. Many of the lyrics focus on Congo: some are more politically charged, others more personal. "There's a lot more of me in this project," he says.
Petite Noir's picks from the upcoming season:
1.
Yoko Ono, Warzone: "I really like her style. It's positive and inspiring. She has an artistic approach to music: that's what music is supposed to be like."
2.
Empress Of, Us: "She's amazing, I like her production. She's not released much until now – so this is really exciting."
3.
Peter, Bjorn & John, Darker Days:
"I trust the music they make. I'm curious to see what they will sound like in 2018."
Petite Noir's 'La Maison Noir' is out 5 October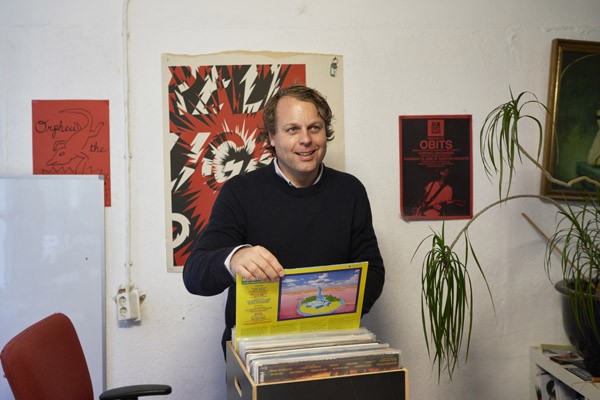 Jorn Konijn's tips
DJ on Red Light Radio
On the music show he co-hosts on Amsterdam's Red Light Radio, "All Around the World", Konijn focusses on one country each week. He gives us a rundown of some select nations' headline acts.
1.
Brazil
Selva Discos, a record label dedicated to unearthing overlooked Brazilian music, is releasing Memória Das Águas by poet, percussionist and composer Fernando Falcão this autumn. The record was originally launched in 1979 but quickly slipped into oblivion. It is an avant garde album combining African rhythms and Brazilian jazz. It isn't meant as background music: give it more than one spin and you'll find yourself mesmerised.
---
2.
Nigeria
Etuk Ubong is a trumpeter and composer born in 1992 in Nigeria and whose sound is reminiscent of the great Fela Kuti. Following a Nigerian tradition in creating powerful protest songs, Ubong has penned two original tracks about his country's state of affairs, soon to be released on Finnish label Afro7. Ubong's style is strong and his songs build up to enormous climaxes. Combining traditional afrobeat with jazz-funk and electronic music, his song "Black Debtors" will get everybody moving on the dance floor.
---
3.
Democratic Republic of the Congo
Amsterdam label Rush Hour is releasing Les Choc Stars Du Zaire's Nakombe Nga. The Choc Stars are a Soukous band [Congolese dance music] founded in 1983. They have made more than 50 albums since the 1980s but remain overlooked. This record should finally secure some much-deserved appreciation for this excellent band. It's a true dance-floor filler that goes on and on and on and on…
---
4.
Spain
Skymark is the alias of Swiss-born keyboard player, producer and DJ Marc Friedli. He's now based in Barcelona, where he started record label Modern Sun, through which he'll be releasing his seventh album Virtual Stars. It contains nine soul, jazz and disco-oriented songs that feature beautiful arrangements and warm synths. Listening to Virtual Stars feels like being on a tropical beach on a night that lasts forever.
---
5.
Japan
Japanese label Mule Musiq will release Studio Mule's Face to Face feat Miyako Koda, an album full of dreamy pop songs reminiscent of jazz musician Yuji Ohno and pianist Ryuichi Sakamoto. Koda is a well-known Japanese singer. Her melodious voice makes for a perfect match with Studio Mule's beats.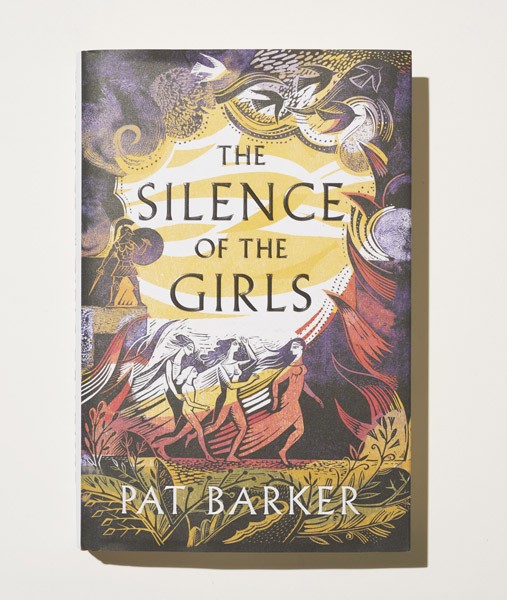 Fiction
To get you through the season
Longer nights lend themselves to getting stuck into thoroughly absorbing fiction and letting the hours whizz by. Here are the books that will ferry you through the season: the thread that binds them all together is the question of authorship and power. Who owns the story and who has the right to try and tell it?
1.
The Silence of the Girls
By Pat Barker
The Iliad provides the inspiration for Barker's exploration of a world where men use women as trophies and will sacrifice their daughters for a fair wind. Our narrator is a captive queen, Briseas, who is awarded to Achilles as a prize after he destroys her city. She is taken to the Greek camp and must try to stay alive as she becomes the toy over which Achilles and Agamemnon fight. It's a magnificent novel about the collateral damage of war and the price paid by the powerless.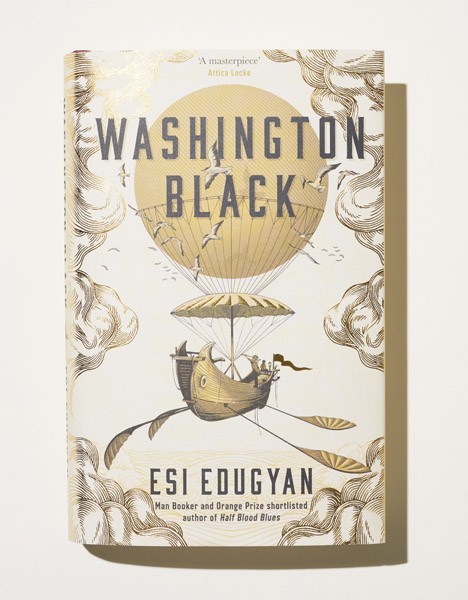 2.
Washington Black
By Esi Edugyan
Edugyan's novel features another narrator who has no power: Wash is a field slave on a sugar plantation in Barbados and has grown up seeing terrible punishments inflicted on those who try to escape. Aged 11, he is chosen to assist his owner's eccentric brother, an abolitionist who has invented a flying machine. Wash discovers he is a talented illustrator yet remains at the mercy of his owners. He ends up on the run with a bounty on his head, ultimately destined for greater things. Edugyan is a beautiful and precise writer and this tale of slavery, science and freedom is sublime.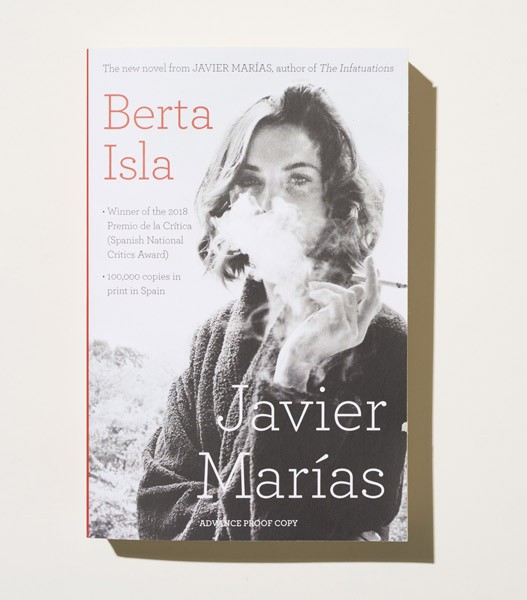 3.
Berta Isla
By Javier Marías
Marías's tale is a thoughtful story of love and espionage set between Madrid and London, with tantalising mentions of the world's trouble spots. Tomás Nevinson is half Spanish but when he goes back to the UK to study, his talent for languages and mimicry brings him to the attention of the secret services and he is tricked into a career as a spy. Berta, his childhood sweetheart, is asked to tolerate not knowing where her husband goes, what he does and maybe even who he really is. Can she believe anything she thinks she knows?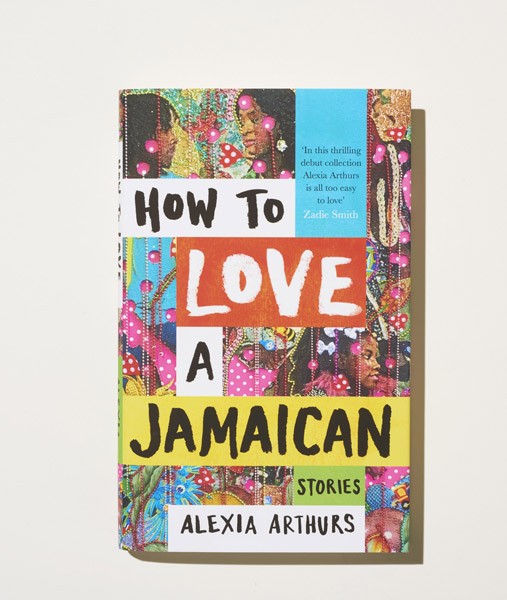 4.
How to Love a Jamaican
By Alexia Arthurs
"I'd always wanted to go to Jamaica as a tourist to see the island as an outsider. Who doesn't want, at a certain point, to be pampered in her own home?" Short story collections are good to dip in and out of, but How to Love a Jamaican is so good that it'll have you race through without pause. The action moves between Jamaica, New York and the US mid-west, as the characters pursue their ambitions – or not – in an exploration of identity and belonging that feels fresh and vital.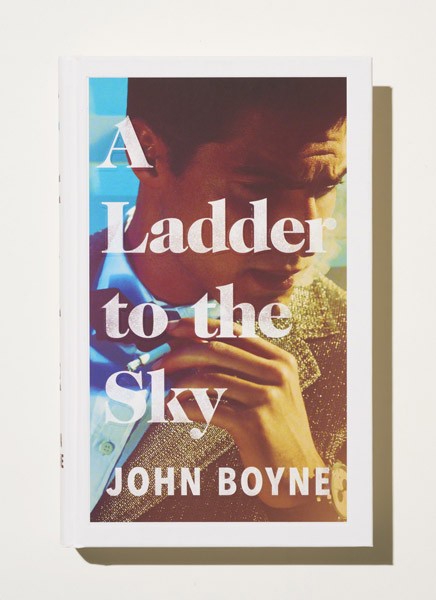 5.
A Ladder to the Sky
By John Boyne
Boyne's novel introduces us to a gloriously unpleasant writer called Maurice Swift who steals the ideas of those around him and will stop at nothing in his pursuit of literary stardom. It's both a highly enjoyable romp that lifts the lid on authorial vanity and jealousy (as Swift's ambition leads him into increasingly murky territory), and an intelligent take on cultural appropriation.
For new perpectives
1.
Insomnia
By Marina Benjamin
A memoir-cum-cultural history, part philosophy, part poetry; this slim volume is an exploration of the dark recesses of sleeplessness. For anyone who's ever spent a restless night while the rest of the world slumbers, Insomnia is an attempt to understand the inability to sleep not just as a disorder that needs correcting but as an experience that opens up new ways of being in the world.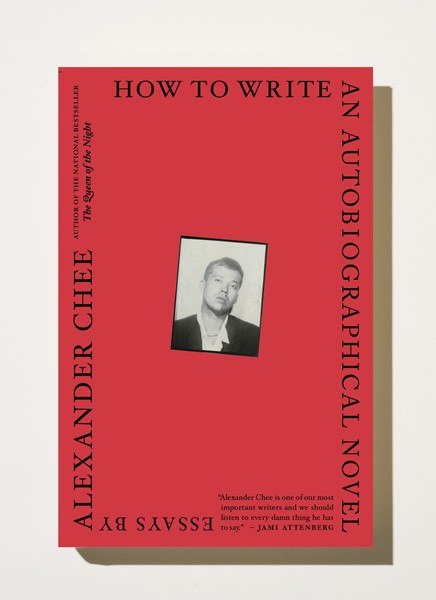 2.
How to Write an Autobiographical Novel: Essays
By Alexander Chee
Chee's subjects are life, literature, politics and the entanglements between them; together they amount to something akin to an autobiography. He writes about being a Korean-American man, a gay man, an activist, a writer, a teacher and what these identities have meant to him.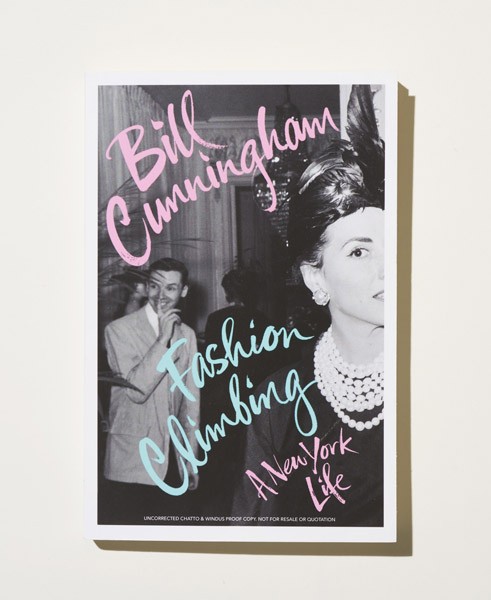 3.
Fashion Climbing: A New York Life
By Bill Cunningham
Despite the 2010 documentary Bill Cunningham New York, much of fashion photographer Cunningham's private life remained something of a mystery. That is set to change with Fashion Climbing, the surprise memoir discovered after his death in 2016. It's a fascinating portrait of the changing world of fashion as seen by someone at its centre.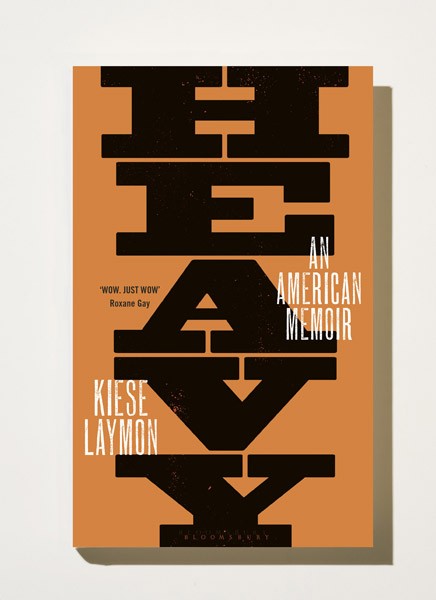 4.
Heavy: An American Memoir
By Kiese Laymon
Written as an address to his mother – a divorced woman who came from poverty but became a political science professor – Laymon takes us back to his childhood in Mississippi. He tells us what it means to live in a black body that's weighed down by obesity and trauma. It's a challenging, perceptive, powerhouse of a read.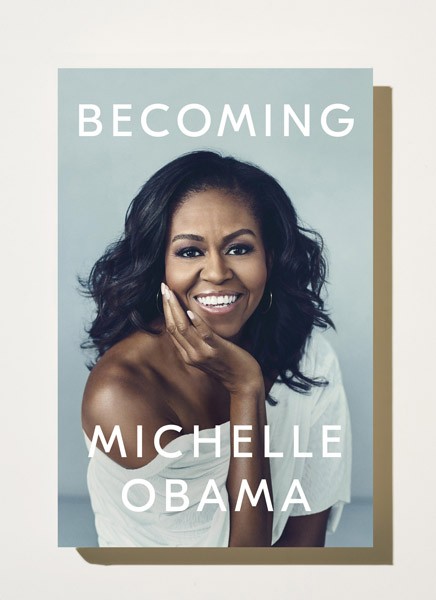 5.
Becoming
By Michelle Obama
One of the most talked-about books of the year was defined by Obama herself as being "about the ordinariness of a very extraordinary story". From her Chicago childhood to her time at Princeton, Harvard and the White House, it promises to make for fascinating reading.
Comment
Michiko Mamuro
Concierge at Daikanyama Tsutaya Books on why a Murakami book launch is big business
The release of every new Haruki Murakami novel is big news in Japan. His most loyal fans – Harukists – will queue late at night to be the first to buy his books. Murakami is unique: no other Japanese writer has this kind of following. Bookstores around Tokyo stay open past midnight – with countdowns and talks – when a new Murakami book is released.
Why is Murakami so popular? His stories have riddles that are left unanswered, which draws people in. His characters accept the world they see around them even as they reimagine it. You can read his books at different stages in your life and come away with different things.
I remember the first late-night events for Murakami's books, in 2009. That's when the first of his three-volume novel, 1q84, came out. Bookstores also made a big deal of his next novel, Colourless Tsukuru Tazaki and His Years of Pilgrimage, in 2013.
Killing Commendatore was released here in 2017 [and is out in the US and UK in October]. The book's first print run was one million; another 380,000 copies were added before the release. A criticism of Japan is that decades of peace have distorted reality, this craze over Murakami's books being an example. But in fact it shows the cultural importance of literature in this country.
The day before the release we get a special shipment: the Murakami Delivery. At 21.00 we set out the books but keep them covered. Staffers stand guard so that no photos of the cover find their way onto social media. I have a microphone in one hand and a phone pressed to my ear so that I can listen to the official time and lead the final countdown.
From one second past midnight until we closed, people queued to buy Killing Commendatore. Demand was strong for a week and some bookstores ran out. But word of mouth was that Daikanyama T-site still had copies; people kept coming.
Atheneaum's tips 
Magazines to fill your tote with this autumn
From its central spot in Amsterdam, bookshop Athenaum has been keeping tabs on print periodicals since it opened in 1969. Buyer Marc Robbemond told us what he'll be stacking its shelves with this autumn.
1.
MacGuffin
"We are looking forward to the new issue of MacGuffin. It's bi-annual so every new release is an event. It's more than just a design magazine: each issue goes deep into the story of an object."
---
2.
Archivio
"There's an Italian title called Archivio that is similar to MacGuffin in its nerdy approach. It's about archiving, themed around a subject. The new issue is out at the end of the year."
---
3.
Vestoj
"Sartorial magazine Vestoj is an annual highlight for people who work in the industry. The next issue is on authenticity, and is edited by Anja Aronowsky Cronberg, who gets into the subject from different angles."
"What do you see down there?" ask a group of curious kids as the bravest of them scales a white concrete hump on Lasipalatsi Square in central Helsinki. Gazing down from the large window that tops the structure like a cyclopean eye, the young lookout reports: "Some kind of large room."
This large room is in fact part of a huge subterranean space that is also Helsinki's latest cultural institution: the much-anticipated Amos Rex. It is the first major museum to open in the Finnish capital after the city rejected plans for a high-profile Guggenheim in 2016. At the time, high costs were cited as a reason to turn down the proposal; the majority of citizens felt the plan was a sell-out to a US brand at a time when local art institutions were underfunded and needed support.
Amos Rex is possibly just as ambitious a project – but a much more homegrown one. All funding has been raised in Finland; part of the structure was built inside a fully restored 1930s art deco palace that is also one of Helsinki's most recognisable landmarks. The work resulted in a space quite unlike any other. The museum has been built underground with large windows poking out of the square above like periscopes. "This design allowed us to build a large gallery space without changing central Helsinki's busiest urban landscape," says the museum's architect Asmo Jaaksi from Helsinki-based studio JKMM.
The column-free interiors make the space adaptable to large-scale art installations, a feature exploited by the venue's opening exhibition "Massless". Five digital art installations by Tokyo-based collective Teamlab – representing waves, animals, forests and the sky – are being projected on all sides of the gallery.
"We want visitors to feel part of this ecosystem and to interact with it," says Nonaka Kazumasa, one of Teamlab's artists. "This space provides many possibilities and it will be interesting to see how other artists make use of it."
Amos Rex will showcase one main exhibition at a time, changing three times a year. Teamlab's exhibition runs until 6 January, when it will be followed by a show on Belgian surrealist René Magritte, the first of its kind in Finland. In addition, Amos Rex will feature Finnish and Nordic contemporary art, 20th-century modernism and somewhat surprisingly, ancient art too.
"We are interested in the future of art but also the dialogue between the old and the new," says the museum's director Kai Kartio. "Amos Rex is a space that enables forms of artistic expression that we cannot even imagine now."
Whereas the Guggenheim would have been constructed on Helsinki's main harbour (visible and attractive to cruise-ship tourists, perhaps less so to locals), Amos Rex has been built underneath one of the busiest pedestrian crossroads in central Helsinki so hundreds of thousands of people will walk atop it. This location is also at the centre of a cluster of galleries and museums: Helsinki Art Museum, Taidehalli gallery, Kiasma Museum of Contemporary Art, the Ateneum and Finland's National Museum are all nearby.
"Amos Rex will create positive competition," says Nasima Razmyar, Helsinki's deputy mayor for culture. "Its exhibitions will force the others to up their game." And the city's cultural clout only looks set to grow: plans are also being drawn up for a major new architecture and design museum to be built in the next few years.
Rejecting a brand as recognised and respected as Guggenheim may have left many feeling that Helsinki's art scene is perhaps too insular and inward-looking. A peek inside Amos Rex will prove them wrong.
Nestled between St Moritz and Davos in the Swiss Alps, Muzeum Susch will open in January for a significant upgrade of Engadin's contemporary art scene. Originally a monastery complex (before taking a turn as a brewery in the 19th century) the site is probably one of the museum's main draws.
"Muzeum Susch honours its singular location while simultaneously resisting it," says director Mareike Dittmer. "It provides a unique space that allows for unexpected ideas." Designed by architecture duo Lukas Voellmy and Chasper Schmidlin, the structure was excavated inside the mountain and maintains much of the original bedrock in its interiors.
Its programming is also going to be solid: first up is an exhibition on portrayals of the female body. A residence programme for writers is also in the works; the museum will also be home to Instituto Susch, a foundation dedicated to supporting research on gender issues.
National Kaohsiung Center for the Arts
Taiwan
Kaohsiung, Taiwan's third biggest city, is building a reputation as a cultural metropolis. A crucial part of its ambitious plan is the National Kaohsiung Centre for the Arts, the world's largest performing arts centre, set to open in October.
The building is designed by Dutch architecture firm Mecanoo, no stranger to Kaohsiung's ongoing reinvention (as it's also the firm behind the city's impressive new train station).
Complete with an open-air amphitheatre and a lush public green space, the undulating steel structure will launch with a music season featuring more than 170 international artists.
French gallerist Emmanuel Perrotin continues a busy decade of expansion by opening a space in Shanghai. It is the biggest Asian outpost of the Parisian gallery that already has venues in Hong Kong, Seoul, New York and Tokyo. Taking over a 1930s warehouse on the riverfront, the gallery has slotted in next to arty neighbours, including the Rockbund Art Museum and auction house Christie's.
Perrotin's arrival is a show of confidence in this art market. International galleries have been slow to enter mainland China, preferring Hong Kong (where the absence of sales tax and censorship are attractive calling cards). Yet given that November's art fairs Art021 Shanghai and West Bund Art & Design have turned China's commercial capital into a permanent fixture on the global art calendar, more galleries are likely to follow Perrotin's example.
"Shanghai's been on our radar for some time," says Perrotin. "There's a growing interest in contemporary art and this broadening audience is eager to learn more about our artists." His roster of Asian artists is led by Japan's Takashi Murakami, whose solo show at the Shanghai gallery in November will coincide with Shanghai Art Week.
France cashes in on its cultural cachet
For China 2018 isn't just the year of the dog, it's the year of French cultural imports too. Paris museums and galleries are either opening Chinese outposts or announcing plans to do so. First came the Fondation Cartier's stay at Shanghai's Power Station of Art, where it exhibited 100 works from its 1,500-strong collection. In June, Catherine Chevillot, director of Musée Rodin, visited Shenzhen, Hangzhou and the Xiongan New Area to stake out a site for a future Rodin Museum in China. Plans for a pop-up Pompidou Centre have been announced for spring 2019 in the Shanghai West Bund Art Museum. Opening French outposts in China serves two-way interests. Fledgling Chinese galleries benefit from French cultural kudos as they seek to gain an international reputation. By setting up in cities such as Shanghai, French institutions will have a good vantage point to spot promising new artists – and, in the case of the Pompidou Centre, a €1.5m fee will be paid by the West Bund Group for its services in curating exhibitions, art conservation and cultural exchanges between the two nations. In matters of artistic soft power, this co-operation stands to benefit both.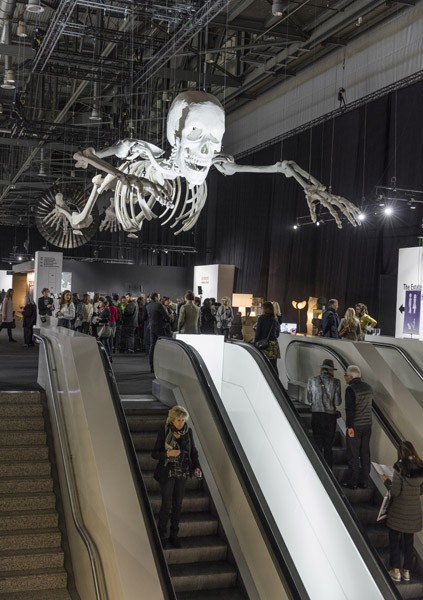 Comment
Can the Art Basel effect keep working?
By Ann Binlot
The firm behind the annual Art Basel fair has made its move in Buenos Aires. The inaugural Cities Week launched in September – rather interestingly, with no single fair acting as a focal point, just plenty of artist interventions across bustling plazas, abandoned buildings and parks around the city. "Art Basel Cities Week has the potential to amplify the wonderful art scene that already exists in Buenos Aires," says curator Cecilia Alemani.
Call it the Art Basel effect. So far, the fair's iterations across the world have boosted host cities's cultural credentials. Initially a fair in Basel started in 1970, Art Basel has since expanded to Miami Beach and Hong Kong. But can Art Basel in Buenos Aires do what it did for Miami Beach and Hong Kong?
When Art Basel in Miami Beach began in 2002, the city was just a sunny tourist stop with sandy beaches. Nearly two decades later, it has become the US's must-visit destination for collectors and gallerists. MCH Group, the owners of Art Basel, tried to do the same in the Far East after acquiring Art HK and transforming it into Art Basel in Hong Kong in 2013. Before then the city was short on big-name galleries; now it has places such as H Queen's, a high-rise that houses galleries such as David Zwirner and Pace.
Expanding the cultural infrastructure in Miami Beach and Hong Kong depended on the pull of the fair. We'll see if Art Basel will manage the same effect in Buenos Aires without relying on one.
---
Comment
The rise of the boutique fair
By Kimberly Bradley
The art market can often feel mysterious. Yet lately, the sector is behaving an awful lot like bricks-and-mortar retail, and rapidly learning the value of small-scale specialisation.
Boutique art fairs keep popping up around Europe and beyond. Largely under the radar, these standalone mini-fairs feature fewer than 100 galleries (for comparison's sake, Art Basel has about 300). Artgenève will be held in Geneva in the last week of January. Its sister fair, Artmonte-carlo, launched in Monaco in 2016 and runs in late April. These slots are far off the usual art-world calendar; instead, they coincide with the locations and times of European ski and seaside getaways.

At fairs like these, galleries pay infinitely less to exhibit than at mega-fairs. As a result, smaller art scenes gain exposure. "Both fairs attract a selective audience and offer a bespoke programme of galleries," says Artgenève and Artmonte-carlo co-founder and director Thomas Hug. "If the fair is too big, it causes a supermarket feeling and tires the eyes."
Now even the big guns seem to be catching on to the small-is-beautiful movement: Frieze's new LA iteration in February will feature just 60 galleries. Tired eyes no more.
You've set the budget – now, what to bid on? We've asked the biggest auction houses to help us draw up a fantasy shopping list.
Budget: €1m
What: 'Afromantics' by Chris Ofili (2001-2002)
Estimate: £1m – £1.5m (€1.1m – €1.6m)
Auction: The History of Now, Sotheby's London (5 October)
Why? "Coming from the collection of collector David Teiger, this sale is an opportunity to acquire a work with prestigious provenance."
Alex Branczik, head of contemporary art at Sotheby's Europe
---
Budget: €250,000
What: 'Craig' by Elizabeth Peyton (1997)
Estimate: £150,000 – £250,000 (€165,000 – €275,000)
Auction: Post War and Contemporary Art Day Sale, Christie's London King Street (5 October)
Why? "This is a perfect and intimate portrait, created with transparent washes of pigment."
Cristian Albu, head of postwar and contemporary art at Christie's
---
Budget: €100,000
What: 'The Black Sun' by Richard Lin (1958-1960)
Estimate: hk$850,000 – hk$1.3m (€92,000 – €136,000)
Auction: Modern and Contemporary Art, Bonhams Hong Kong (26 November)
Why? "With its Chinese sun subject matter fused with influences of Le Corbusier and Rothko, this piece bridges East and West."
Ralph Taylor, global head of postwar and contemporary art at Bonhams
---
Budget: €10,000
What: 'Centre fermé, rêve ouvert' by Freddy Tsimba (2017)
Estimate: £7,000 – £10,000 (€7,700 – €11,000)
Auction: Africa Now, Bonham's New Bond Street (4 October)
Why? "Tsimba is at the epicentre of the ultra-cool Congolese art scene."
Ralph Taylor, Bonhams
---
Budget: €1,000
What: 'Sgt Pepper' by Michael Cooper (1967)
Estimate: £700 – £1,000 (€770 – €1100)
Auction: Made In Britain Online, 16–26 November
Why? "Photography is a good entry point – and this is an iconic image, a piece of history."
Alex Branczik, Sotheby's Europe
Comment
Frieze preview
London
Collectors, critics and curious onlookers gather in London each October for Frieze London and Frieze Masters. We've asked the fairs' organisers for a steer on this year's trends, themes and talking points.
1.
Jo Stella-Sawicka
Artistic director of Frieze on the scene to watch
One of the big trends we've identified in this edition of Frieze is art from South Africa: we've always had a strong line-up of South African galleries at the fair but there's something about the new generation of South African artists coming through that makes this a really interesting time.
Kemang Wa Lehulere – a young artist – is having a solo exhibition with the Marian Goodman gallery in London during the week of Frieze. They'll also be having his work on their stand. Stevenson gallery is doing a big presentation of [multi-media artist] Moshekwa Langa's work, and at Blank Projects gallery there will be three emerging artists: Bronwyn Kats, self-taught Cinga Samson and Donna Kukama, an artist who is at the total avant-garde of performance art.
In the fair's new section, Social Work, we also have a major artist called Bernie Searle who is probably the most notable black feminist artist to appear after apartheid. It's an interesting moment for the country, being under new leadership. Several things have also happened in the art scene in the past year: the opening of the first museum of contemporary art in the whole continent, Zeitz Mocaa; the inauguration of a new space in Cape Town called A4 Foundation – a hybrid-model organisation that combines research activity with a workshop facility; and thirdly the opening of the Norval Foundation, a Kunsthalle-type space with a major sculpture park.
Until now, South African art was collected by private individuals and the broader public had limited access to contemporary art. The fact that these three places opened in the space of a year is extraordinary. There's huge momentum and great potential because, of course, South Africa is the entry point to the whole continent's art scene.
2.
Nathan Clements-Gillespie
Deputy director of Frieze Masters on the overlooked greats ripe for rediscovery
One stand everyone will be talking about at Frieze Masters this year is the joint presentation by Lévy Gorvy and Kamel Mennour on François Morellet. The two galleries have partnered to present a monographic show curated by the same team who put on his exhibition at Dia in New York so it will be a very beautiful, scholarly presentation. They are looking to recreate three different spaces from the artist's life and career: the entrance to his house (which the artist painted in shades of yellow and green to remind him of his visit to Monet's Giverny), one of the rooms from Morellet's first museum solo show and then a dark room to show a series of his neon works together for the first time.
Morellet was known to have re-appropriated work by people who in turn had appropriated his work: for example, a French interior-decoration company launched a whole line of wallpaper based on one of his paintings without crediting or paying him in any way. Instead of suing the company, for his next exhibition Morellet showed that same work on a wall covered in the company's wallpaper.
Today the premise of originality in art is under discussion so it is interesting how Morellet reacted to appropriation in an inventive way. I look forward to seeing what will come of the stand, what inspirations curators and museums will draw.
3.
Diana Campbell Betancourt
Curator of Frieze Live on her section's highlights
At Frieze Live, the fair's performance and live art section, we're going to be using flows of information, time and money – basically the infrastructure of the fair itself – in the projects. When the invitation to curate this section came it was in the midst of the Cambridge Analytica scandal so I was looking to react to the current situation but also to an art fair where you have flows of capital from all over the world.
Thai artist Pratchaya Phinthgong will show how performance exists in politics. A politician in Thailand had hired people to come to a demonstration so it looked like a democratic procedure. The problem is the people were paid in fake bills. At the fair, Thai students will be trying to exchange money with visitors for these fake notes. They'll engage visitors with the story of the money as well as with the flow of money through the fair.
American artist Liz Glynn has a dance piece that is inspired by interviews she did with investment bankers about how they package volatility. Her dancers are going to respond to rumours about sales throughout the fair in the same way that the stock market responds to trading volume.
Adam Pendleton: Our Ideas
US conceptual artist Pendleton works across painting, photo collage and performance.
Pace London, 2 October – 9 November
Zeng Fanzhi: In the Studio
Works by the Chinese artist will be shown across the gallery's three locations in Hong Kong, Zürich and London.
Hauser & Wirth, 2 October – 10 November
Yayoi Kusama
Some of Kusama's hit pieces will be on show as well as a specially constructed infinity room.
Victoria Miro, 3 October – 21 December
Kerry James Marshall
Marshall's large-scale paintings and sculptures often take a cue from African-American history.
David Zwirner, 3 October – 1 November
Georg Baselitz: Paintings from the 1980s
A retrospective of the German artist whose upside-down paintings are famous.
Thaddaeus Ropac, 2 October – 10 November
Paul Feiler: Elusive Space
A celebration of the 100-year-old German-born Feiler.
The Redfern Gallery, 26 September – 27 October
Tom Friedman
Works on paper from the artist's notebook.
Stephen Friedman, 1 October – 3 November