City guide / Auckland
All change
New Zealand's most populous city is having a bit of a makeover. And now a spate of new boutiques and restaurants are adding to its charm.
In Maori, Auckland is called Tamaki Makaurau, which roughly translates as "land of 100 lovers". The name references the region's long-held desirability due to, among other things, its benign climate and picturesque Hauraki Gulf, scattered with sand-fringed islands. Auckland is a city of abundance and diversity, built in and around 50 dormant volcanoes, the peaks of which offer views over rolling green neighbourhoods of small wooden houses and shops. There is room to move and a cheerful populace in this leafy town.
Until 2011, when Auckland hosted the Rugby World Cup, the city was less confident in its urbane offerings – but the cup sparked a transformation. After revamping the historic Auckland Art Gallery and establishing boutiques and restaurants in formerly derelict warehouses in the Britomart precinct, authorities shifted their attention to public transport. Recently the city announced the construction of a new light-rail system.
Auckland's design and arts communities are flourishing too, led by the opening of Objectspace – a design gallery in the suburb of Ponsonby – and a growing number of fashion retailers, showcasing the city's casual sense of style. At meal times the vibrant restaurant scene comes to life, ranging from breezy downtown lunch spots to clever little bistros.
The best part about this harbourside city is that you're never far from water, as seen on a weekend stroll past yachts and fishing boats from the centre to Wynyard Quarter, a brown-field development where contemporary apartment buildings rub shoulders with the city's fish market – proof positive of Auckland's ongoing guile.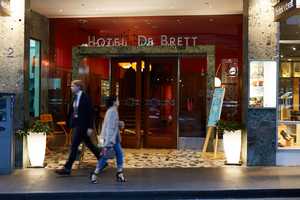 1.
Look smart:
Hotel DeBrett
Mid-century touches in a small downtown venue.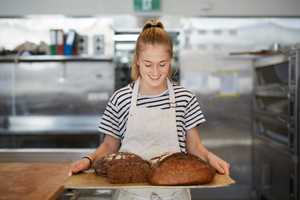 2.
Taste sensation:
Daily Bread
Perfect pastries and the city's best sandwiches.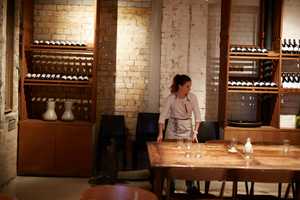 3.
Good enough to eat:
Amano
Handmade pasta and terrific seafood.
4.
New tricks:
Hugo's Bistro
Cosy dining room serving classics with a twist.
5.
In the mix:
Doran & Doran
Suits meet streetwear in a Parnell back street.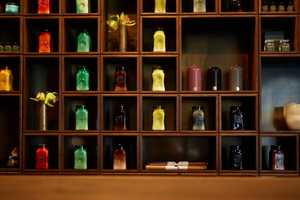 6.
Room to breathe:
Curionoir
A perfume shop selling fragrances and handmade candles.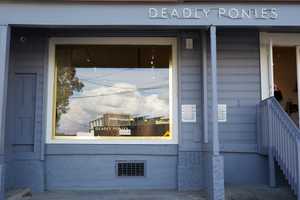 7.
Material gains:
Deadly Ponies
A fine selection of handmade leather goods.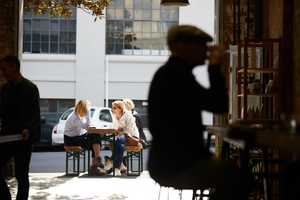 8.
Full of beans:
Red Rabbit
Freshly roasted coffee in a 1940s warehouse.
9.
Culturally sound:
Michael Lett Gallery
Some of the country's best contemporary art.
10.
Scenic route:
Waiheke Island
An island of vineyards and beaches, 35 minutes by ferry.