Architecture / Sicily
Brave new world
For decades the Belice Valley was a byword for bureaucratic bungling in the face of disaster. Now, 50 years after a devastating earthquake struck the region, the bold aesthetic legacy that bloomed in its wake is finally getting the attention it deserves.
At the vast town hall of Gibellina Nuova, designed by architect Giuseppe Samonà in 1971 and replete with handsome sculptures by Arnaldo Pomodoro, we meet mayor Salvatore Sutera contemplating his town's past and future. "The 50th anniversary of the earthquake is a time for reflection," he says, referring to the disaster that hit western Sicily's Belice Valley in January 1968. "It's a time to reflect on what happened and on what didn't happen."
Gibellina Nuova, together with Poggioreale Nuova, were two towns built from scratch in the 1970s after the quake devastated the region and left 100,000 people homeless. Now, as Sicily strives to become a contemporary Mediterranean cultural destination, the new towns could play a key role. After all, Gibellina Nuova is far more than a remote Sicilian village: it's also a postmodernist playground.
The town's broad streets are dotted haphazardly with gigantic (and miniature) works of art in stone, concrete, steel and copper. They're here in part thanks to the Gibellina Nuova's flamboyant former mayor Ludovico Corrao. As the new town began development in the 1970s, this clever character convinced big-name designers, sculptors and artists to lend their skills for the public works that would make it an altogether more attractive place.
"You could call it art-bombing," says Zeno Franchini, who moved to Sicily's capital Palermo two years ago from Eindhoven to set up Marginal, a design and creative consultancy. Marginal is working with Fondazione Manifesto, a cultural body funded by a local development company aiming to promote Gibellina Nuova's man-made wonders. But Franchini's view is tempered with realism. "In the Netherlands there is a concept that design and art automatically make a place better. But place-making is much more complex than that," he says.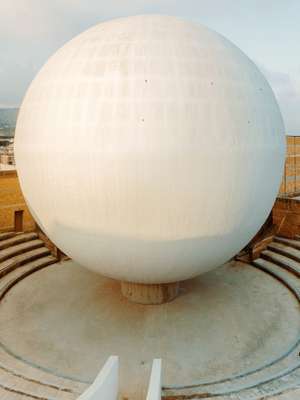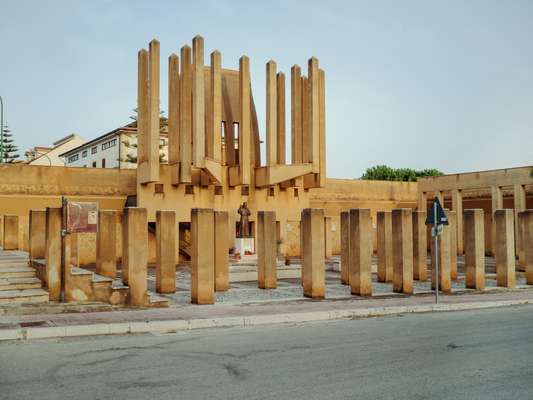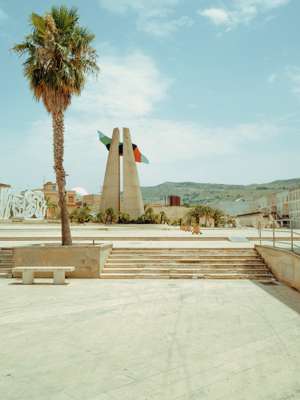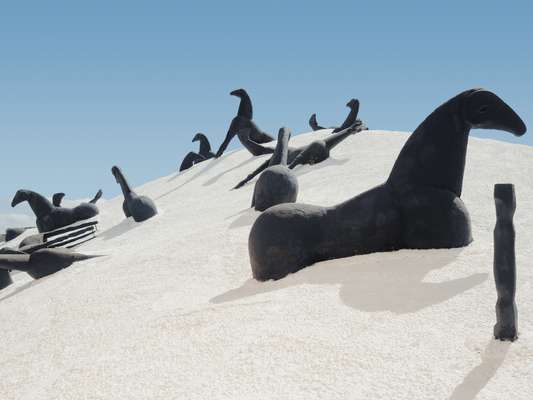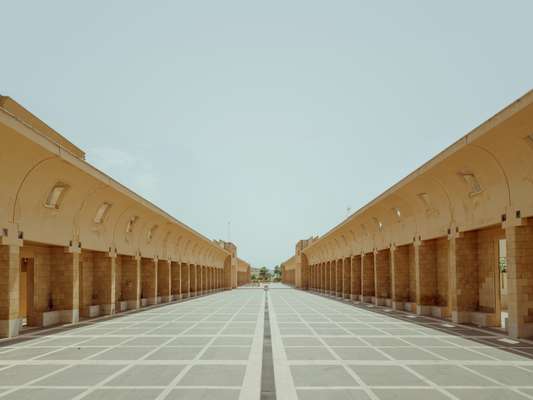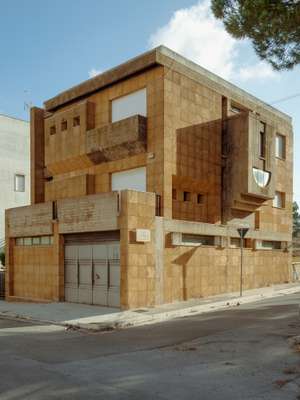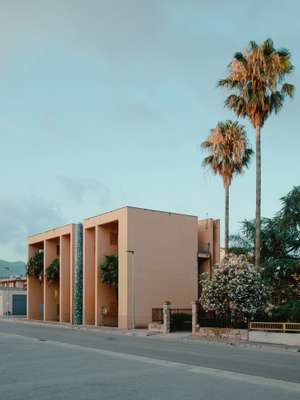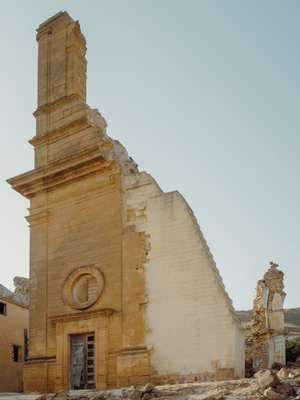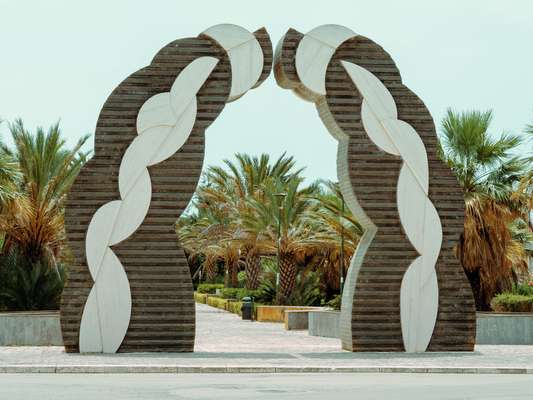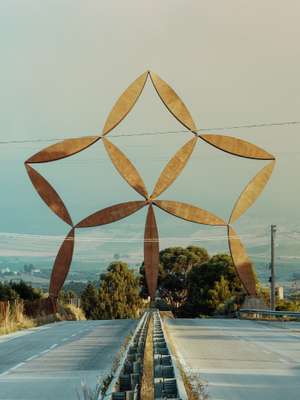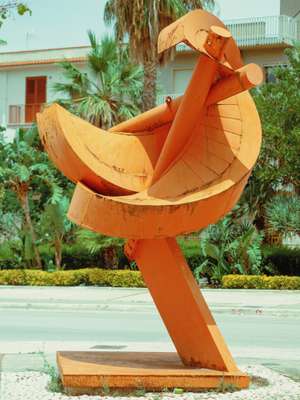 On a Fondazione Manifesto tour of Gibellina Nuova, the limitations of this principle are all too clear. Two public art pieces called "Secret Garden 1" and "Secret Garden 2" by Francesco Venezia have become little more than illicit rendezvous points for taking drugs or having sex. Others, thankfully, are much better maintained. The grandiose Palazzo di Lorenzo, with its classical architectural fragments and surreal perspectives – also designed by Venezia and completed in 1987 – is a postmodern treat.
While Manifesto's tours cater to a niche set of design fans, reappraising the architecture for a broader audience is trickier. "Most small towns in southern Italy are having severe problems coping with normal maintenance issues," says mayor Sutera, noting that Gibellina Nuova is essentially a village with a population of 4,000, but created with the infrastructure and dimensions of a town of 20,000. "That maintenance is taking place at all is a miracle," he says.
Others are more optimistic. Alessandro La Grassa is president of Cresm (Centre for Social and Economic Research in Southern Italy), a social co-operative with a busy office in Gibellina Nuova. He doesn't use the "F" word. "Failure? I think you can only measure failure every 10 years," he says, before listing some of the important work that Cresm has done in its role as a development agency. This includes administering large amounts of EU funding to help small businesses and developing the local agriculture industry. "We recently had a visitor who worked for the Guggenheim Foundation," he adds. "I told her that if they wanted a Guggenheim Museum in Gibellina Nuova, we have one already built here." He is referring to sculptor Pietro Consagra's enormous concrete theatre, which was started in 1984 but was never finished.
La Grassa and others like him believe it is too soon to dismiss the Belice valley reconstruction. With works starting at the end of the 1970s and significant numbers of homes only finished by the mid-1980s, Gibellina Nuova is still a young town.
"Architects back then were in the throes of ideology wars," says Antonino Cardillo, an architect based in nearby Trapani. "You had 'good' commissions – social housing, public works – or 'bad' commissions, such as villas and apartments." The reconstruction certainly fell into the first category and attracted the good will of architects and artists, which is why it remains culturally significant.
The piazza outside the town hall is dominated by the Civic Tower, Alessandro Mendini's concrete totem-pole. Inside, the mayor's culture adviser, Tanino Bonifacio, exalts Gibellina Nuova as a global attraction. "In terms of postmodernism and a contemporary-arts built legacy we are one of the most important sites in Europe," he says. "Here you can really live and play in a world of modern art like nowhere else."
There is plenty to admire out of town too, where a drive past vineyards brings you to one of the world's largest landscape artworks: "Grande Cretto" by Alberto Burri, one of Italy's postwar masters of sculpture. In 1985 he began encasing the ruins of old Gibellina in concrete, creating a bizarrely beautiful tribute completed in 2015. Nearby Poggioreale Nuova, similarly reconstructed, manages to surprise with its whacky sculptures courtesy of postmodernist architect Paolo Portoghesi.
The past half century could not have been more transformative in the Belice valley but the ideas behind the change belong to a time of central planning and top-down cultural philanthropy now rare in Europe. Perhaps after an overlooked infancy, Gibellina Nuova, Poggioreale Nuova and their cultural assets may yet have their day in the sun. "I'm meeting the new culture minister from Rome tomorrow," says Bonifacio as we depart. "We're applying for World Heritage status."
Big shake-up:
The Belice valley earthquake of 1968 left hundreds of people dead and vast numbers homeless. Gibellina (now encased in Alberto Burri's Grande Cretto) was almost totally flattened and Poggioreale was partly destroyed. Italy experienced deadlier earthquakes before and since Belice, but the disaster was a poignant turning point, causing outrage over delays caused by state bureaucracy at a time when the country was booming.
As earthquakes in 2016 in Amatrice and 2009 in L'Aquila have shown, the reconstruction of historic buildings is painfully slow work. However, in this land of contrasts and exceptions there are examples of clever and sustainable earthquake reconstruction; Renzo Piano's Auditorium del Parco in L'Aquila is one such project.