Briefing / Global
Business
Briefing
LinkedIn for Spanish seniors, a Greek start-up reviving dead leaves and a San Francisco neighbourhood gets a new brand.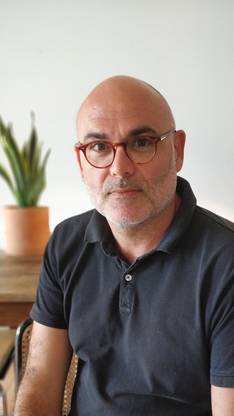 Social seniors
Spain —
Technology
The idea for Phyltime came to entrepreneur Juan Luis Domínguez six years ago, when his mother retired. "She was a very active, hard-working woman but when she stopped working she became unhappy," he says. "I realised it was a problem and began to look into it." The solution he came up with was an online platform that allows retirees to organise activities and connects them via a messaging service.
"Our aim is for pensioners to be able to create their own network so they can exchange knowledge and employment," says Domínguez. Eric, a 58-year-old retiree, organises theatre workshops, while Lola, 65, is bored of walking her dogs on her own and 62-year-old Jose Manuel teaches photography. With the motto "at your own pace", the platform is easy to use and can be accessed on desktops as well as smartphones to reach as many people as possible. "We developed the website with a group of pensioners so we could adapt it to their needs," says the founder.
Since its creation, 150,000 people have used the platform in Spain, Mexico and Argentina and Domínguez hopes to expand further. While using technology to combat loneliness, Domínguez wants Phyltime to spark a debate on the broader issue of ageism. By 2050 the over-60s will make up nearly 42 per cent of Spain's population, while in Japan they will be 43 per cent. "When people get to a certain age, they are pushed away from society," says Domínguez. "We treat them like a part of society that is useful."
---
Strong stuff
Greece —
Manufacturing
Stavros Tsompanidis was walking along the beach when he noticed vast heaps of the sea plant Posidonia oceanica, which struck him as a huge missed opportunity. "We've all walked past seagrass but I just happened to look at it differently that day," he says.
For the past three years he and partner Nikolaos Athanasoupoulos have been combining these leaves with natural resin to create an eco-friendly lightweight material that they call "Phee-board". Their factory produces mobile-phone cases and storage boxes but Phee has also partnered with brands to produce everything from sunglasses to beach tennis rackets.
phee.gr
---
City branding
USA —
Urbanism
Branding firm Collins delved deep into San Francisco's history books for a name and visual identity for the East Cut, a new neighbourhood uniting Rincon Hill, Folsom and Transbay. An 1869 development project, the Second Street Cut, had split the city in two, separating the Rincon Hill area from major development projects. "It became this strange overlooked community," says the firm's co-founder Brian Collins. Nearly 150 years later, the area is seeing a renaissance and is in need of an identity reflecting both its past and a vibrant future.
While its name is rooted in tradition, the East Cut's visual identity is forward-looking, focusing on a graphic "E". Its three rectangles stand for the individual neighbourhoods and are represented in a changing colour palette. "It shares the same vibrancy as the community itself," says Collins.
---
Energy-wise, these are some of the least self-sufficient countries in the world. What percentage of their supply comes from abroad?
Hong Kong: 99
Lebanon: 98
Japan: 93
Ireland: 86
South Korea: 81
---
Where to next?
Germany —
Travel
Boutiq founder Greg Villain and head of brand Nick Watt realised that useful recommendations for restaurants, bars and hotels were getting buried in a dizzying flood of reviews across various platforms. In any given 24-hour period, the start-up estimates, there are some 126 million travel-related posts on Facebook and 400,000 new reviews on TripAdvisor.
"Our philosophy from the start was, 'Less is more,'" says Watt, who is now based in Berlin. The app he and his colleagues launched in Australia in 2017 is focused on providing travellers with trustworthy recommendations – negative rants aren't made public and each user can choose the people whose reviews they see.
Q. What would you spend €5,000 on?
Answer: "I would put the money towards a company retreat. In the spirit of hidden-gem recommendations, I'd pick Sextantio's Albergo Diffuso – a unique hotel concept in Italy."
boutiq.travel