Destination / Buenos Aires
Feasting on the plate
The Argentine capital's energy helps keep its citizens creative in the face of the country's latest economic challenges.
After a decade in the financial wilderness, Argentina is hoping to return to the world stage and Buenos Aires is leading the way. This autumn the city is hosting not one but two significant international events: the Youth Olympic Games and the g20 summit, led by president Mauricio Macri. When the political leaders land in Buenos Aires in November, they'll find an increasingly diverse food scene, the best public transport system the city's ever seen – and cheap cocktails.
"Our cocktails were $10 in May but now they cost half that [at the current exchange rate]," says Tom Rixton, co-owner of Home, reflecting on the peso's extraordinary devaluation by more than half since the start of the year. The music producer and his wife, Patricia O'Shea, are the founders of the city's first design-led hotel, which opened in the neighbourhood of Palermo in 2005. At the time the sub-barrio was the preserve of car mechanics and butchers; today, it's known as Palermo Hollywood thanks to a growing audiovisual industry and vivacious nightlife.
"People thought we were crazy back then but it's since gentrified hugely," says O'Shea. She has seen independent hotels such as Palo Santo and Fierro open in Palermo over the past decade, alongside a plethora of restaurants, craft-beer pubs and burger joints. Despite the changes, the neighbourhood has retained some authenticity. It's not unusual for the alleys to be clouded in asado smoke on Sundays, as porteños set up barbecues on street corners.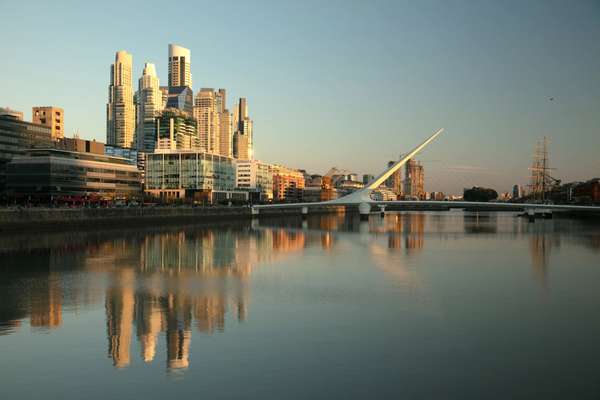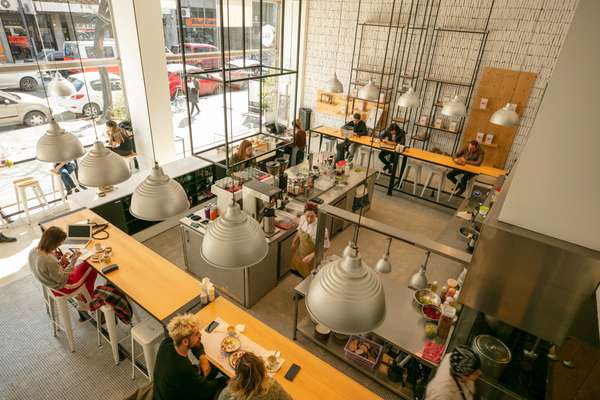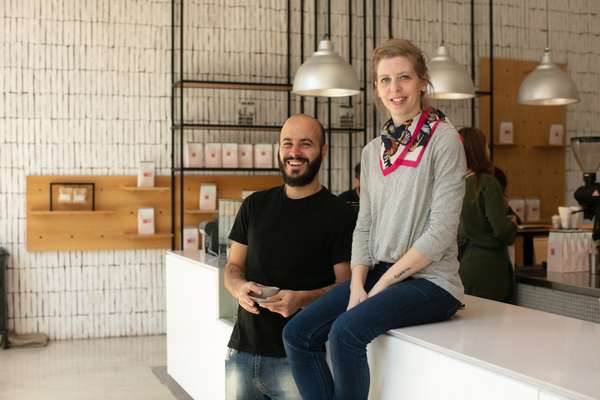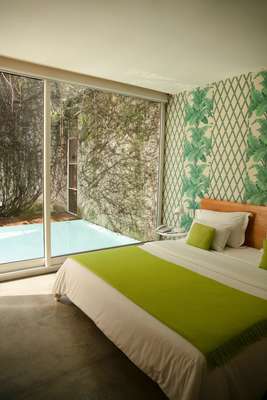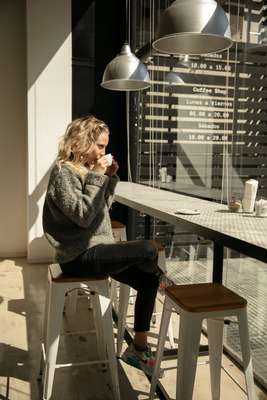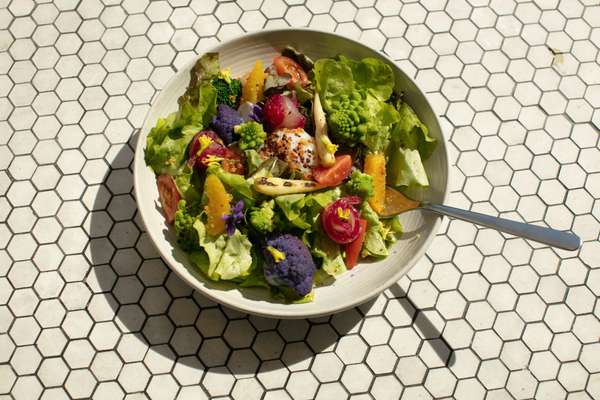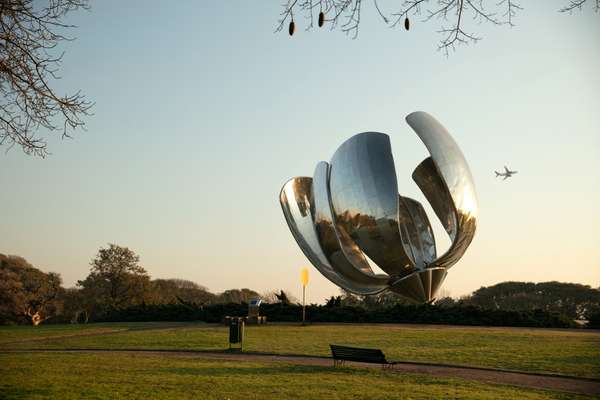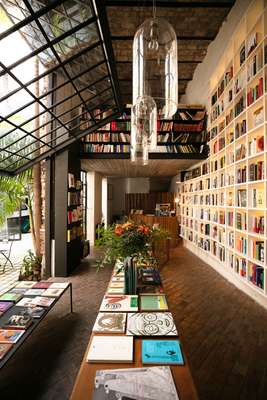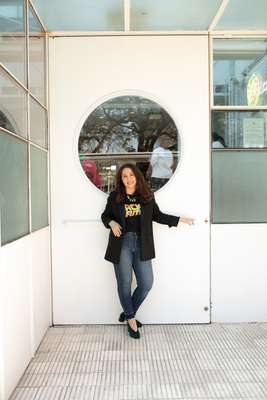 There aren't many as brave as Rixton and O'Shea; the hotel business is risky. Yet one group is unafraid of the economic situation. Alvear Hotels & Residences owns the Palace Hotel and last year launched the Icon, the city's first five-star establishment in 11 years. It is currently working on restoring Retiro's Plaza, a belle époque landmark, to its former glory.
While the city's hotel industry has dwindled, its food scene has flourished. Local chefs have turned to Argentina's bountiful produce for inspiration. In fine dining, Tegui – helmed by chef-proprietor Germán Martitegui – is a mainstay of the scene with its eight-course tasting menu. Meanwhile, a new generation of restaurants, such as Leo Lanussol and Augusto Mayer's Proper and Narda Lepes's Narda Comedor, have cut back on white tablecloths and thrown their hearts into opening simple restaurants serving flavourful dishes focused on regional ingredients.
This approach is also central to Julián Díaz's success. The sommelier, chef and bartender made a name for himself with 878, a bar that started out as a speakeasy in the wake of the 2001 economic crisis. In the intervening years, Díaz launched two other joints and revived Los Galgos, a run-down 1930s-built bevelled bar notable in Congreso. Regulars flock there for the Negroni on tap and hearty puchero de gallina (hen stew). "They aren't just copy-and-paste jobs; they all have strong identities," says Díaz, adding that, "working in gastronomy is an unpredictable rollercoaster. Prices change the whole time; it's a permanent challenge."
Díaz isn't the only one regenerating the city with lively establishments. Guadalupe García Mosqueda spent three years overhauling 1920s mansion Casa Cavia in Palermo Chico to create a cultural hub. "We understand the value of Buenos Aires' architecture," says García Mosqueda, whose centre includes a cocktail bar, florist, publishing house, bookshop and restaurant.
To the south the Museum of Modern Art recently reopened its doors following a makeover by architects Carlos Sallaberry and Matías Ragonese. And in September the city's culture scene got a boost from the first edition of Art Basel Cities Week, an artistic torrent unleashed by High Line Art's Cecilia Alemani.
"Art is fundamental here but Cities Week gives us a position and recognition: it's going to make Buenos Aires bloom," says Florencia Giordana Braun of the Rolf Art photography gallery and partner at the Fola fototeca museum. "We're seeing small publishers go far with few resources. It also applies to gastronomy and textiles, where local dishes and wool are being rediscovered."
Despite Argentina's economic woes, the ever-shifting currents here have a bright side. So long as porteños can still afford to go out, to share a moment and generate ideas, Buenos Aires will continue to be Latin America's most energetic city.
Weekend Guide
Buenos Aires
Food is a big part of the city's culture but there's also plenty on offer when it comes to design, fashion and the arts – not to mention the pure pleasure of strolling the streets (while munching a choripán, naturally).
Home
Guests return to family-run Home in Palermo Hollywood, for its secluded garden and swimming pool, spa treatments and fantastic concierge service.
homebuenosaires.com
---
Breakfast: Narda Comedor
Come for homemade granola, fresh fruit platters and café con leche sourced from Huila, Colombia; stay for bibimbap that's the talk of Korea Town.
nardacomedor.com
Lunch & coffee: Lab Tostadores de Café
Besides a good brew, Lab's café in Belgrano serves 'new American cuisine', such as the mushroom bowl, warm beetroot and goat's cheese salad and avocado toast.
labcafe.com.ar
Dinner: Gran Dabbang
The service is as fast and furious as the flavours at this tiny restaurant. Order the quail marinated with rica-rica, endives, guava, umeboshi and black mint.
grandabbang.com
Drinks: Casa Cavia
A top barista team whips up coffee and cocktails inspired by music and literary legends at the bar of this cultural hub. Sip a Fernando Ruíz Díaz, the house sazerac, on the Bulla-designed patio.
casacavia.com
---
Falena
Where better to browse art publications and travelogues than in this literary bolthole in Chacarita? Owner Marcela Giscafré also serves cheese platters and wine by the glass.
falena.com.ar
Facha
Based in Villa Crespo, design trio Facha craft beautiful leather rucksacks and clutches; each piece is handmade, without a sewing machine.
muchafacha.com
---
Casa FOA
(22 September – 28 October)
This design event promotes local talent and raises funds for the Jorge Malbrán Ophthalmologic Foundation (foa).
casafoa.com
Fiba
(15 February – 5 March)
The biannual international theatre festival showcases works rarely seen in Latin America.
festivales.buenosaires.gob.ar/en/fiba
---
Costanera Norte
You'll find porteños strolling this rejuvenated riverside boardwalk and fishermen patiently waiting for a catch – but it's the food trucks that are making a killing, serving choripán (a type of sausage sandwich).
Avenida Costanera Rafael Obligado