My Last Meal / Seoul
Korea diplomat
Former UN secretary-general Ban Ki-moon talks about his life and legacy over a traditional Korean lunch.
"When I was six, the Korean war broke out. Life was miserable for everybody so nobody thought they were poor. I used to cook for my entire family because I'm the eldest and my mother was often sick. In a poor country, in a poor home with eight children, you couldn't expect any woman to be healthy and strong, because there wasn't much to eat.
People mainly ate barley because rice was too expensive. We received a lot of support from the UN, the US and European countries such as the UK and West Germany. I must have visited almost all of the refugee camps in the world as UN secretary-general and whenever I met young children I would tell them: I was just like you.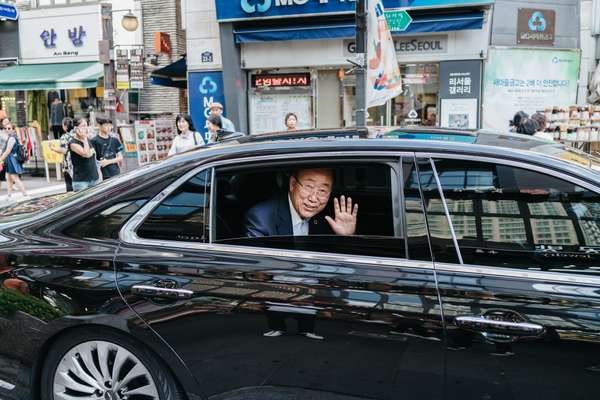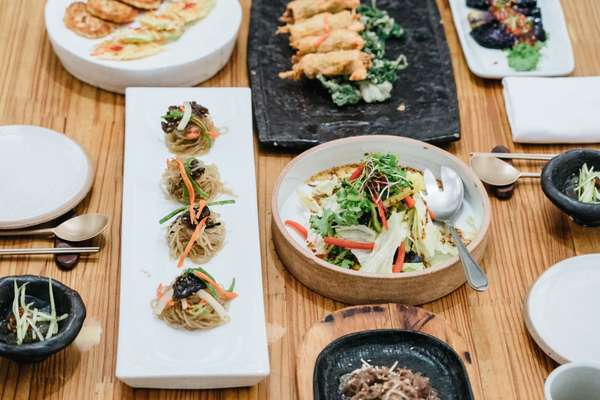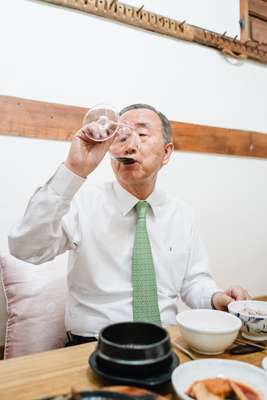 I was 63 years old when I was elected secretary-general. In New York I had an official chef, a Korean lady, paid for by the United Nations, who mainly prepared breakfast for me at my official residence. I tried to have Korean food in the morning because I wanted to make my stomach more comfortable. I used to start the day with doenjang-guk, which is a soup made from soybean paste, a bit like miso. I probably travelled more than any secretary-general in history but you cannot change a habit of a lifetime.
Some of my predecessors at the UN used to eat their lunch alone in the executive dining room and I can understand why. The job's so hectic that a quiet moment can be a healthy choice. But I rarely ate without company because my policy was to meet as many people as I could. I telephoned Donald Trump after he won the election and we had a good talk. We agreed to meet, and he even gave me the name of his secretary to contact, but then somehow I was not able to see him before I left the US.
If I ever met him for lunch I would remind him that the UN was conceived by the president of the United States. The US has always been the most important contributor and the leading member state so the UN cannot function properly without support from Washington. My successor, António Guterres, has only met him twice in the White House in almost two years.
I don't think Donald Trump hates the United Nations but he is certainly distancing himself from it. I had so many meetings with President Obama and telephoned him many times. When António was elected, my message was that it's very important to listen attentively, open up as much as possible and establish good partnerships with business communities, NGOs and academic institutions in member states.
I don't know how people will regard my legacy but as far as I am concerned I made many positive contributions, from climate change to the adoption of the Sustainable Development Goals and gender empowerment. I can proudly say that I am the secretary-general who made the most passionate and energetic efforts to raise the role and representation of women at the UN.

I'm 74 years old now. My wife is as old as I am so I can't expect her to cook for me all the time. Almost every day I have cereal with milk, nuts and banana. After dinner at home I wash the dishes. I was raised in a male-dominated society – I may be a diplomat but I still need to adjust myself."
Profile
Ban Ki-moon was raised in Chungju, a city in the centre of South Korea. Born in 1944, under Japanese occupation, the former Boy Scout scored top in the diplomatic exams, selecting New Delhi over Washington to stretch out a $600 monthly salary. He went on to become South Korea's foreign minister in 2004 before serving as the eighth secretary-general of the UN from 2007 to 2016. During his tenure he oversaw the signing of the Paris Agreement and the Sustainable Development Goals. Ban currently chairs a growing list of organisations, from the Boao Forum for Asia to the International Olympic Committee's Ethics Commission.
Venue
Doore is tucked down an alley in Insa-dong, a popular drinking and dining neighbourhood. Housed inside a traditional hanok, Doore opened its doors in 1988, the year that Seoul hosted the Olympics and Korea held its first free parliamentary elections. The same mother-and-daughter team still serve dishes from South Gyeongsang, a province on the southeastern coast.
5-24 Insadong-4gil, Jongro-gu
Starter
Mushrooms, deoduk, squid and vegetables tossed in sauce; fried pancake (jeon); seven seasonal ingredients with flour wraps (chil-jeol-pan); deep-fried Chinese peppers, mushrooms and other vegetables (twigim)
Main course
Grilled beef (bulgogi); grilled chicken skewers (dak-kkochi); steamed fish (saengsunjjim); rice and fermented soybean soup (cheonggukjang)
To drink
Cabernet sauvignon by Montes Alpha, 2015, Chile; plum juice