Outdoor wear / Global
On top of the world
Woolrich prides itself on its US heritage but the firm's Japan division isn't hiding in the shadows. The outdoor offshoot is using cutting-edge fabric and sharp design to reach new customers – whether they're scaling a mountain or just demanding peak performance from their clothes.
Most serious mountaineering brands design for hardcore alpinists. They demonstrate their credentials by testing clothes in the harshest conditions. But when Woolrich's design team in Tokyo was developing a new outdoor collection for the historic US apparel brand, they didn't hit the snowy slopes or forested trails. "We took the jackets on our travels," says Shinji Kawada, who heads up Woolrich Japan. The team wore samples to the Pitti Uomo men's fashion fair in Florence. These are serious outdoor clothes but they are seriously fashionable too.
With Woolrich Outdoor, as the new line has been christened, Kawada's team is trying to broaden the reach of an American classic whose reputation at home is as an outfitter of fishermen, hunters and soldiers. The collection's launch this winter in Japan, the US and Europe coincides with the opening of two new Woolrich shops in Tokyo in September and one in New York in October.
Kawada's staff of 10 have done well with a tricky assignment. They were asked to work cutting-edge textiles into a line of clothes that would be versatile and chic enough for the city. "Most people don't need clothes that are made for Mount Everest," he says. "You can wear our clothes up to 2,000 metre-high mountains but also for other occasions, not just outdoor activities."
At his office near Tokyo's youth fashion district of Harajuku, Kawada pulls a black down coat off a rack. It's a modern reinterpretation of Woolrich's original 1972 arctic parka with hidden innovations. Kawada unzips the front. Coats like this usually have stitched seams that leak feathers over time. "This fabric has no stitching inside so there's no way the feathers can escape," he says. "And we use recycled down and synthetic fur from Japanese companies." The task of creating an outdoor line in Tokyo was complicated by Woolrich's evolving identity. Founded as a wool mill in Pennsylvania in 1830, the company supplied blankets and uniforms to troops in the American Civil War and two World Wars; parkas for Antarctic expeditions; and waistcoats for trans- continental railway conductors. The firm invented the red-and-black buffalo check, a pattern that's widely copied and used in a trademark hunting coat that's been nicknamed "the Pennsylvania Tuxedo".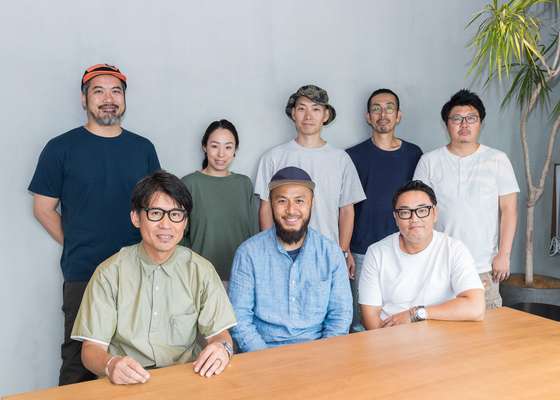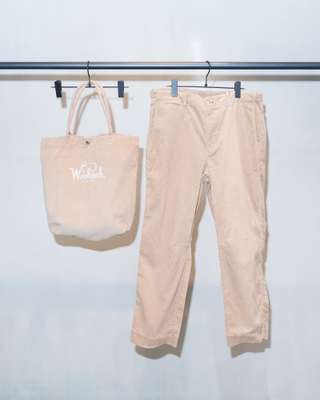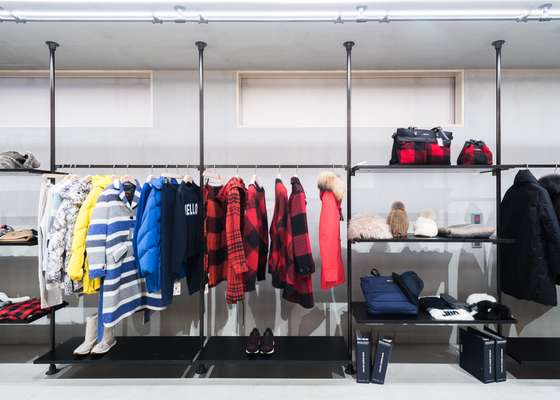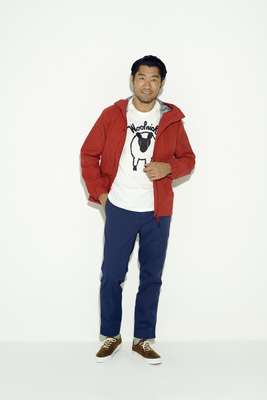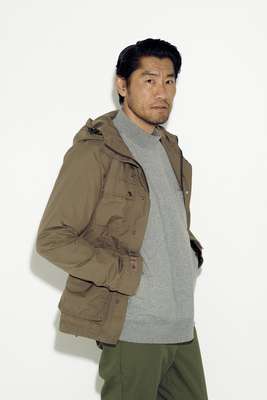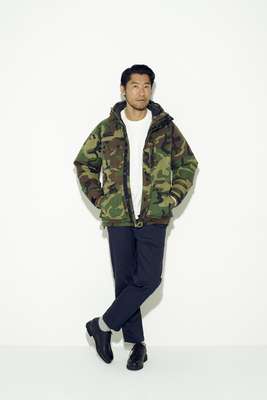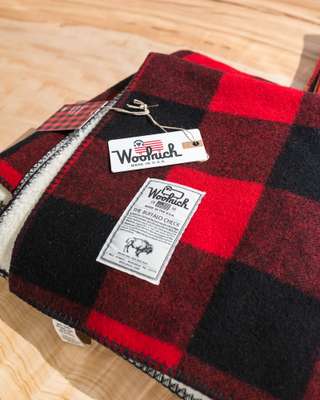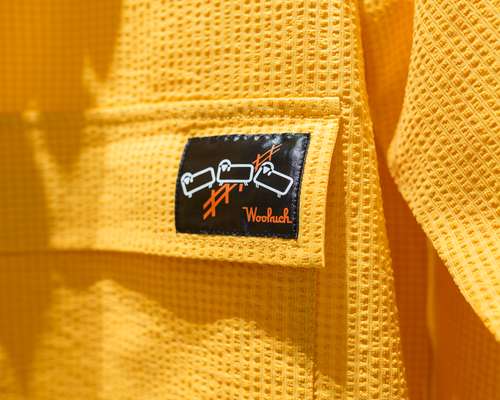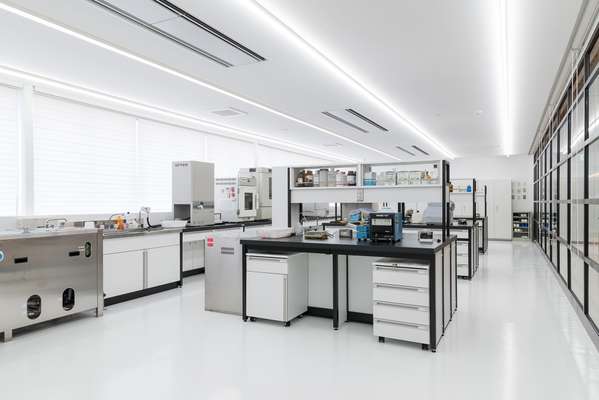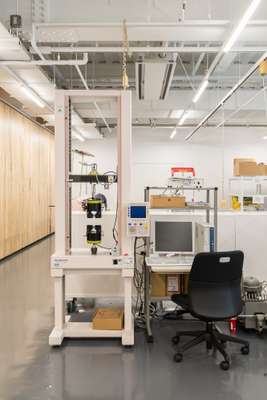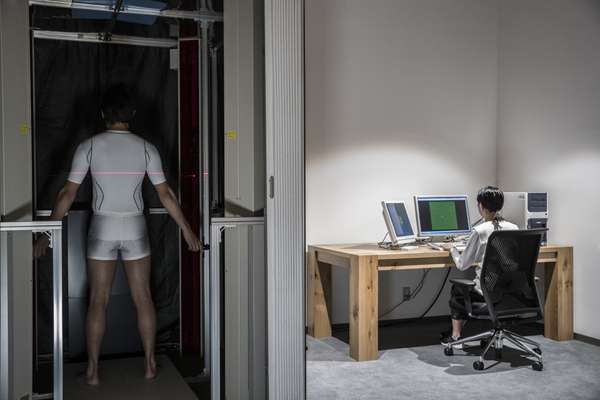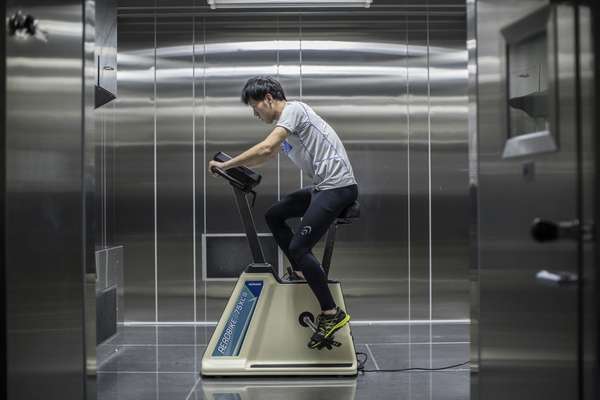 Woolrich never had much global appeal though. That began to change in the late 1990s when the company sold the international (but not US) licensing rights to design and produce apparel to Italy's WP Lavori in Corso. Two years ago the founding family handed over control to WP while retaining a share, and WP brought in Japanese clothes-maker Goldwin – Kawada's employer – as a partner.
Pulling Goldwin into the fold was wise. In Japan the Tokyo company looks after a number of sports brands, including The North Face, Speedo and Helly Hansen. Much of what Goldwin sells is designed in-house in Japan, developed with hi-tech fabric specialists Toray and Gore-Tex and tested at the company's own state-of-the-art laboratory in Toyama, on the Sea of Japan coast (see box, below). More importantly, the clothes often attract both outdoor enthusiasts and fashion-conscious urbanites.
Kawada is just the man to lead the project. He has spent the past two decades at Goldwin's Helly Hansen and The North Face units. To test products, he has been on expeditions with search-and-rescue squads, run wilderness trails and hiked around US national parks. Everywhere he went he used the same gear as the world's best alpinists. "It was ultra-lightweight clothing, very durable, with zippers sealed to keep water out," he says. "But I always felt that I didn't need it all. It was too much for me."
As he says this, Kawada slips on a loose-fitting hooded jacket from the Spring/Summer 2019 Woolrich Outdoor collection. In his tapered trousers, white Vans and chunky eyewear he cuts a striking figure. Conceived by in-house designer and avid free-climber Takumi Koki, the jacket has stretchy seams that give it the appearance of a more worn-in product. The seams are hand-sewn and sealed inside to keep water out; the craftsmanship and technology serve to enhance the styling.
Nearby hang a matching yellow short-sleeved fishing shirt and trousers in a synthetic fabric resembling seersucker, along with other items in muted hues of bronze, indigo and ochre. One rain jacket shaped like a hunting poncho is made from a single layer of a new type of Gore-Tex and doesn't need the usual water-repelling coating that's harmful for the environment – a Woolrich Outdoor theme.
At the moment, Woolrich's set-up remains complicated. The company's founding family has yet to discontinue the legacy apparel that big-box US retailers sell. WP's London staff work independently to produce bags, sneakers, cardigans, bomber jackets and parkas. The London team's projects with Japanese designers Daiki Suzuki, of New York-based Engineered Garments, and Eiichiro Homma, of cult-brand Nanamica don't involve the Tokyo office. The hope, says Kawada, is that by this time next year all Woolrich Outdoor products sold globally will be designed by a joint WP-Goldwin team.
Both sides are considering ways to save Woolrich's blanket-making factory in Pennsylvania. Kawada says it is possible to persuade consumers to buy an iconic US brand whose products are mostly designed and made elsewhere. "We just have to find the right combination of American culture, Italian fashion and Japanese technology and create something entirely new."
Goldwin's outdoor lab
Goldwin is not a household name in Japan but it probably should be. The Tokyo-based company has developed apparel for Olympians and gear for alpinists and seafaring adventurers. Its speciality is in turning hi-tech fabrics into first-rate sportswear that it sells in Japan for the likes of The North Face, Speedo and Helly Hansen. In November 2017, Goldwin opened a laboratory in Toyama prefecture, near the Sea of Japan coast, to develop and test new fabrics. It's a researcher's dream facility: there are 3D scanners to make patterns and custom-fit clothing for professional athletes; a weather chamber to test apparel in frigid, wet and scorching conditions ranging from minus 30c to plus 45c; and a motion-capture room to analyse how fabrics stretch when worn by runners. There are also training rooms for sewing and pattern-making, an archive of the company's most successful products and a short assembly line that can produce prototypes. So what's Goldwin's most anticipated product? A collaboration with Japanese startup Spiber on a ski jacket made from a protein that mimics the qualities of spider silk. It's an idea that could one day make petrochemical-based textiles obsolete.