Housing / Global
Smarter homes
Meet the architects and businesses who are creating housing that's affordable, sustainable and a pleasure to live in.
In 1955, when architects Max Säume and Günther Hafemann masterplanned Gartenstadt Süd in the German city of Bremen, they envisioned an area devoid of residential towers. Low-rise apartment blocks were built between parks as the district rose from the ashes of the Second World War. "When people moved in, they were just happy for a bathroom and central heating. But times have changed," says Corinna Bühring, an architect from Gewoba, Bremen's housing cooperative, currently managing 45,000 units.

As Bremen has grown the city core has swallowed up leafy Gartenstadt Süd, and affordable housing, once in abundance, is now scarce. It's a story mirrored in cities the world over. But while gentrification often tends to push less-well-off citizens out of the centre (along with much of its character), Gewoba took a different approach. It initiated a competition dubbed "unusual living". The aim was to provide affordable housing (via densification) that wouldn't take away the area's character. Adding high-rise towers was not an option.
The winning proposal was a scheme involving small modular housing blocks by Berlin and Paris-based architects Lin. Dubbed the "Bremen Cube", this versatile design is prefabricated off-site in timber and concrete, and is genius in its flexibility. Each building (all 14 metres by 14 metres) can be constructed to accommodate various apartment shapes and sizes inside. Different housing types can be slotted inside the outer shell, like well-placed falling Tetris blocks.
"Half of our citizens are single now. We have many old people, as well as some very big families from other cultures," Bühring says, noting that Gartenstadt Süd's existing housing stock was largely built for conventional family units. The Bremen Cube, however, can house both one-room studio flats and six-room apartments in the same building. There are 22 typologies of apartment, with the Bremen Cube offering between four and 11 apartments per building. Buyers can customise their homes at the ordering stage too, by adding, for example, loggias with full-height windows to corner apartments.
When we visit Gartenstadt Süd, three Bremen Cube prototypes are finished (one acting as a community housing project for young, elderly, disabled, and low-income people). Three more are also in construction. The architects are refining the design to make it fit for mass production, which would speed up the building process (and reduce costs) so that many more cubes can be added.

The next challenge comes in the placement of the buildings within the urban environment. To ease integration, units in the new cubes were first offered to tenants of surrounding blocks who needed more accessible or smaller flats. "Often, when presenting new developments, you're facing anger and fear," says Bühring. "Here, we were overwhelmed by applications to move into the new properties."
"Working in existing housing areas is a very delicate topic," adds architect Giulia Andi from Lin, who explains that a choice was made to place the four-storey cubes in rarely used courtyards and in place of garage blocks beside existing blocks. Tenants, most of whom have lived there for decades, weren't pleased about the prospect of foregoing parking spots or having their courtyard view obscured by a new building. "But we started the dialogue at a very early stage," says Gewoba's Corinna Bühring. In one case, residents were not happy with the proposed site for a new cube and so they proposed an alternative spot, which Gewoba accepted. "The residents did not expect this, and suddenly we had immediate trust from the community."
Bühring adds that the idea of densification was also a worry to residents. But the Bremen Cube can add value to the old properties. For instance, the existing buildings often don't have lifts, so accessibility can be increased by building a bridge from older flats to the new, lift-fitted cubes. Some flat designs for Bremen Cubes are also geared to keep residents in the community for longer. Cube apartments can have multiple entrances, so a tenant who wants to include an office, or sub-divide their space when children grow up, can do so. "We've learnt that from Japan," says Lin architect Finn Geipel.
Residents of Gartenstadt Süd are won over by the innovative design of the Bremen Cube and municipality officials from across Germany are coming to investigate. The cubes are designed as "passive" houses, so residents use 55 per cent of the energy they would in similar-sized new buildings. And, as they're prefabricated, cubes can be erected in less than a month (conventional buildings take 12 to 16 months). "It is the continuity of this very German way of constructing," says Andi. "Affordable prefab housing in a smaller scale, but with a higher level of comfort. Everyone talks about high rises these days, but this is the future. Fast, smart and small."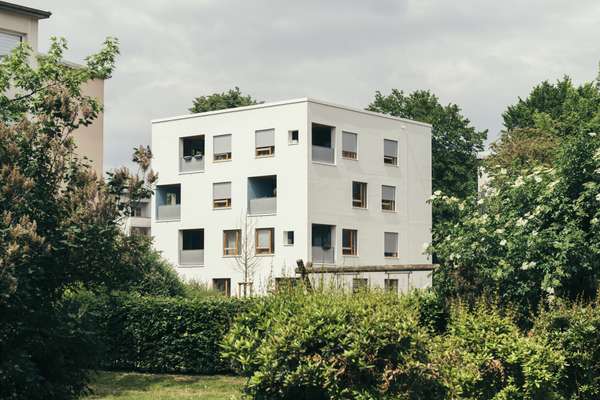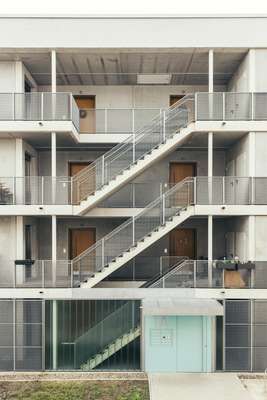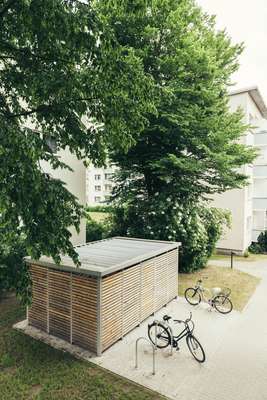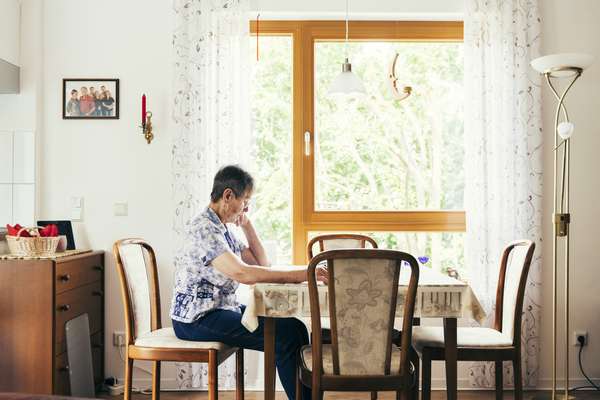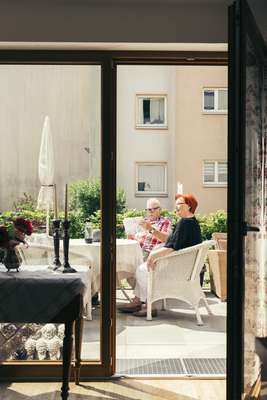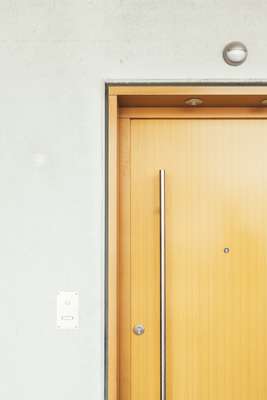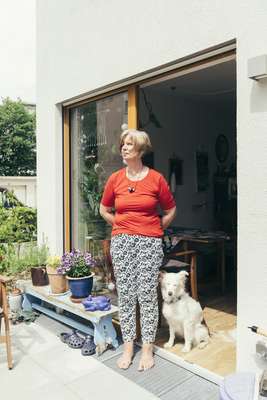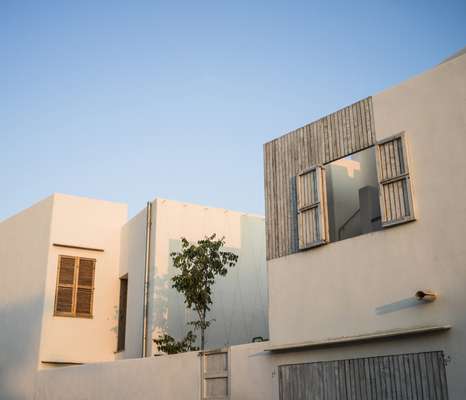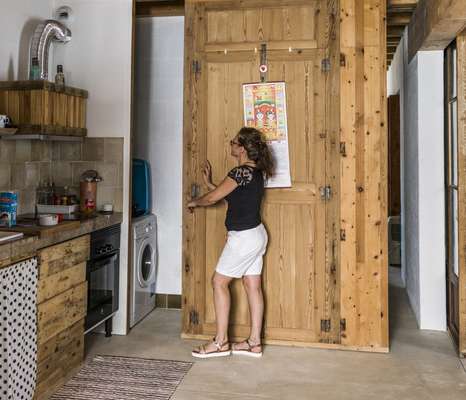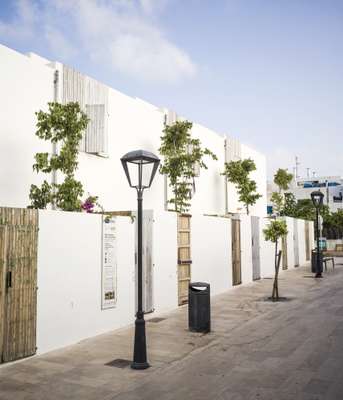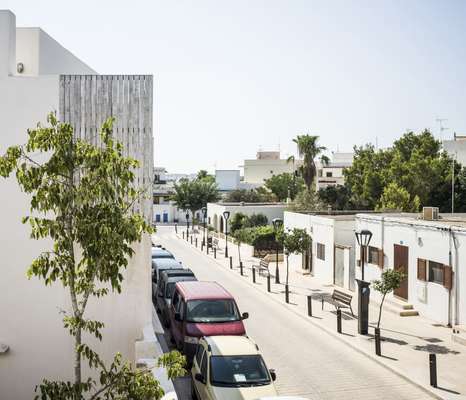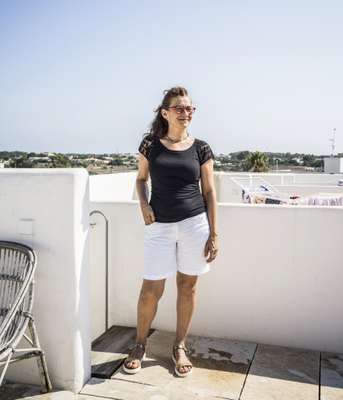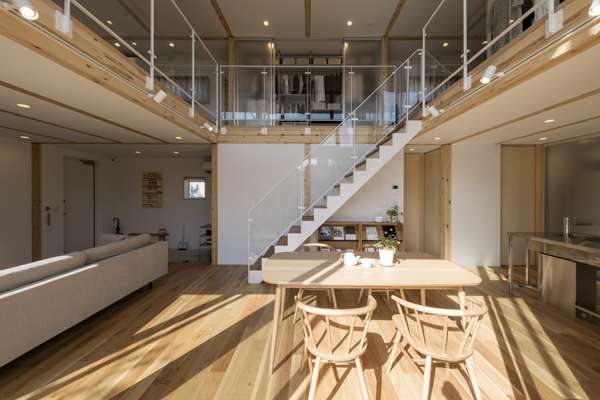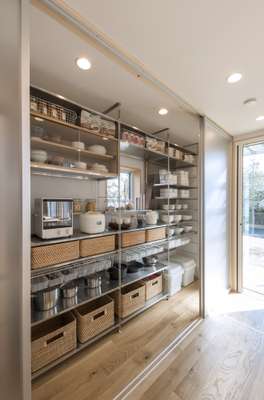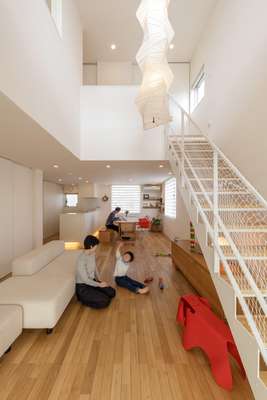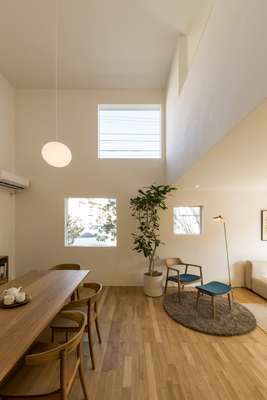 ---
Life Reusing Posidonia
Formentera, Spain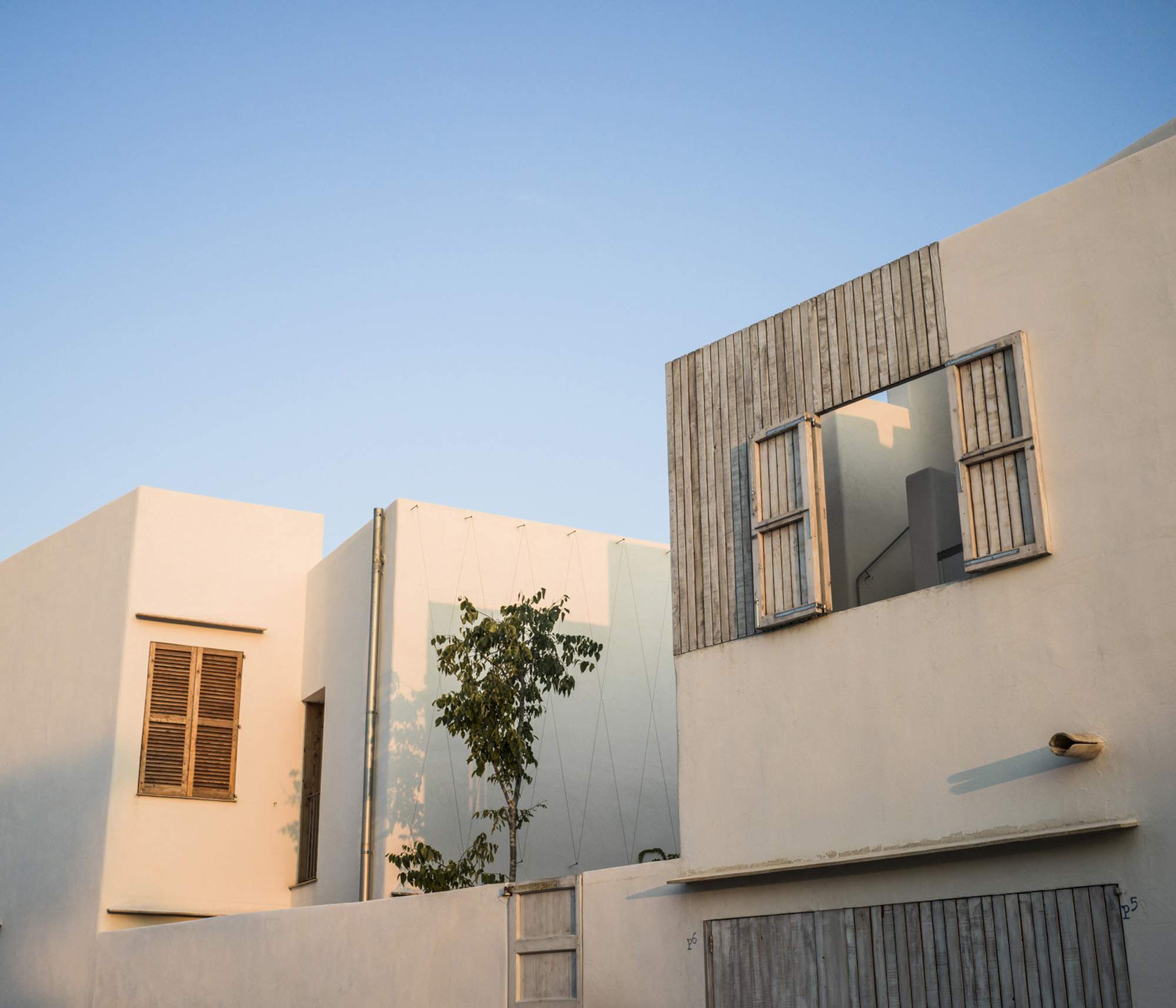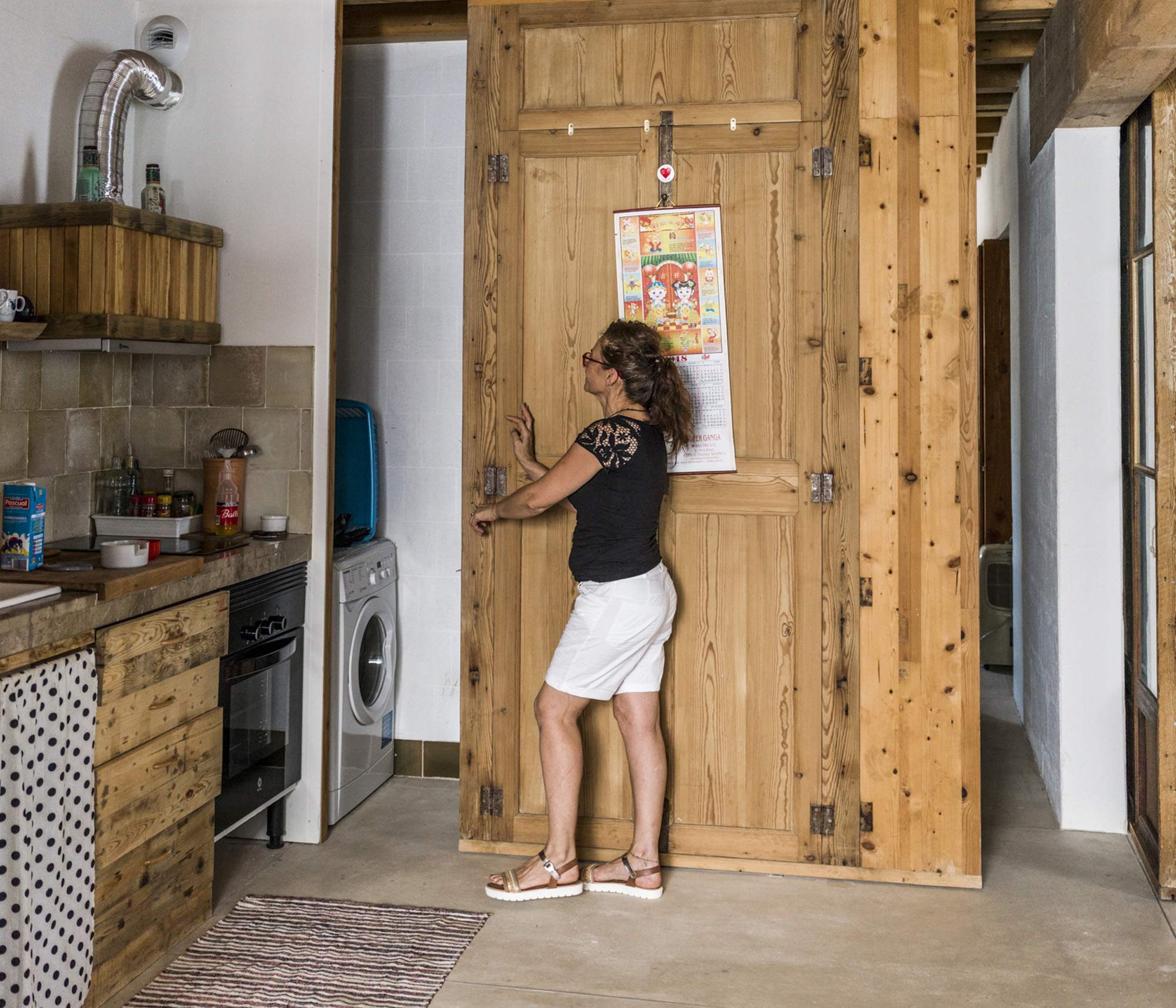 The Balearic Islands are one of the Mediterranean's most popular holiday destinations. But spare a thought for the residents. Every year living costs go up as expats buy holiday homes in Mallorca and party-goers pour into Ibiza. Last year Spain's Ministry of Development estimated Ibiza Town's average property price at €3,002 per square metre; one of the highest in Spain. In 2016, Luis Martin, president of the Balearic Association of Developers, warned that the islands' property sector was meeting only a third of the demand for new-build housing.
A solution, though, may be forthcoming. The island of Formentera, south of Ibiza, is quieter but suffers from the same complications, particularly in social housing. Here, an innovative effort is being made to set an example for the Balearics.

Life Reusing Posidonia, a 14-home prototype residential project, was unveiled in 2017. Bank-rolled by the Institut Balear de l'Habitatge (Ibavi), the Balearics' social-housing department, it's designed by an in-house group of young, visionary architects. Together with Antonio Martín Procopio, Joaquín Moyá Costa, Alfonso Reina Ferragut and Maria Antònia Garcías Roig, lead architect Carles Oliver Barceló sought to answer the following: how to create social housing that is comfortable and desirable as well as environmentally friendly.
The key is in the project's name. Barceló focuses on eco-friendly materials, preferably native, one of which is posidonia oceanica, or Neptune grass. This seagrass has traditionally been used to insulate houses. It requires no chemical treatment (the sea salt acts as biocide and preservative) and just needs to be dried. The sturdy wooden doors came from old villas on Mallorca. The beams are reclaimed Douglas fir and Northern pine and the walls are made of ceramic block, fired in traditional Moorish ovens in Catalonia.

The result is beautiful. And the homes feel spacious: the kitchen and living area are separated by sliding wooden doors, creating a large, flexible environment.
Begoña Calvente, a 48-year-old single mother who works as a cleaner at a local hostel, speaks joyfully of living here. "When I saw the houses I was stunned," she says. "The details caught my eye – these enormous doors, the plentiful light."
The more conservative side of the region's government was less enthusiastic, particularly towards the use of unconventional materials, which require skilled labour. Barceló notes that when standard materials such as concrete present problems on site officials tend not to care, but when more environmentally friendly options (lime concrete in this case) are used, they come under scrutiny. "If lime concrete cracks, everyone will say it's useless, even though most of the churches and castles in the world are built with lime and they're still standing."
The project went 5 per cent over budget (about €1.5m) but he says the environmental benefits more than make up for this. CO2 emissions and general waste during construction were halved, and water consumption dropped by 60 per cent during the building phase.
Antonio and Margarita Muñoz, an elderly couple originally from Valencia, pay €290 a month to live here, plus water and energy costs, which are paltry thanks to the intelligent design. Wastewater from the showers is recycled into the toilet cistern, for example, and the walls keep the indoor temperature clement year round. "You almost don't need to heat the house in the winter," says Margarita.
Life Reusing Posidonia shows what can happen when considerate, sustainable design meets good government policy. But it is only a prototype, and the likelihood of it becoming more than that hangs in the balance, with the left-wing regional parliament (and promoters of this project) governing by only three seats, and elections due in spring. Hopefully, whichever party is in power will take heed of Barceló's work and apply it on a larger scale across the Balearic Islands.
---
Q&A
Robert Sakula
Ash Sakula Architects
London
"Mixed-use development" is a term that gets thrown around in property advertising, often to sell a building with little more connection to its neighbours than a few shops at ground level. But when these developments are done well they can have a hugely positive impact on our cities. Wickside is a mixed-use development that will be breaking ground in the east of London next year. Architect Robert Sakula, of Ash Sakula, explains how the new canal-side district, which will provide 475 homes and 300 jobs on a former waste transfer site, will be a neighbourhood that residents won't want to leave.
How have you gone about designing a mixed-use development?
Firstly, we didn't look around at other developments, we thought hard amongst ourselves about what this regeneration should be. For us it was about creating an authentic and meaningful place that should also feel like the areas around it. It's not a "place" it's a "place of many places". For example, we didn't want to use the same type of railing or lighting across the whole development. Instead, we wanted to form specific places within the development that built on the existing character and peculiarities of the part of town that they border.
How will Wickside reflect the character of London?
In 19th and early 20th-century London you were getting a mix of big factories and workshops imposed onto grids alongside much smaller houses. It was a big mix of large and small, high and low, and formed something of a syncopated skyline. At Wickside we managed to create industrial and residential areas that could co-exist. This is easier said than done – people today don't want to hear the noise of early morning deliveries to factories, or live near big industry that emits horrible smells. So we've thought about the type of industry that can be good neighbours to the residences. We have a large-scale brewery that doesn't create horrible smells and is open to visitors and school children. There's a large foundry for artists to cast sculptures, too. By taking away the zoning that separates industrial and residential sites, we've formed something that mirrors how traditional cities worked. Here people live on top of where they work and study in a sustainable, enjoyable and experientially interesting place to live.
And how does sustainability make its way into the mix?
It is a sustainable option because you don't have to get into your car to work, eat or shop. Cars ruin cities, and I feel the 21st century has become such a crappy place to live because of the car. Where you can avoid the use of a car, you instantly create a calmer, more enjoyable place. We've also integrated a lot of green space into the project, and not just in specified parklands. We've also allowed it to climb up and over buildings and onto rooftops, which will be open for residents to enjoy.
---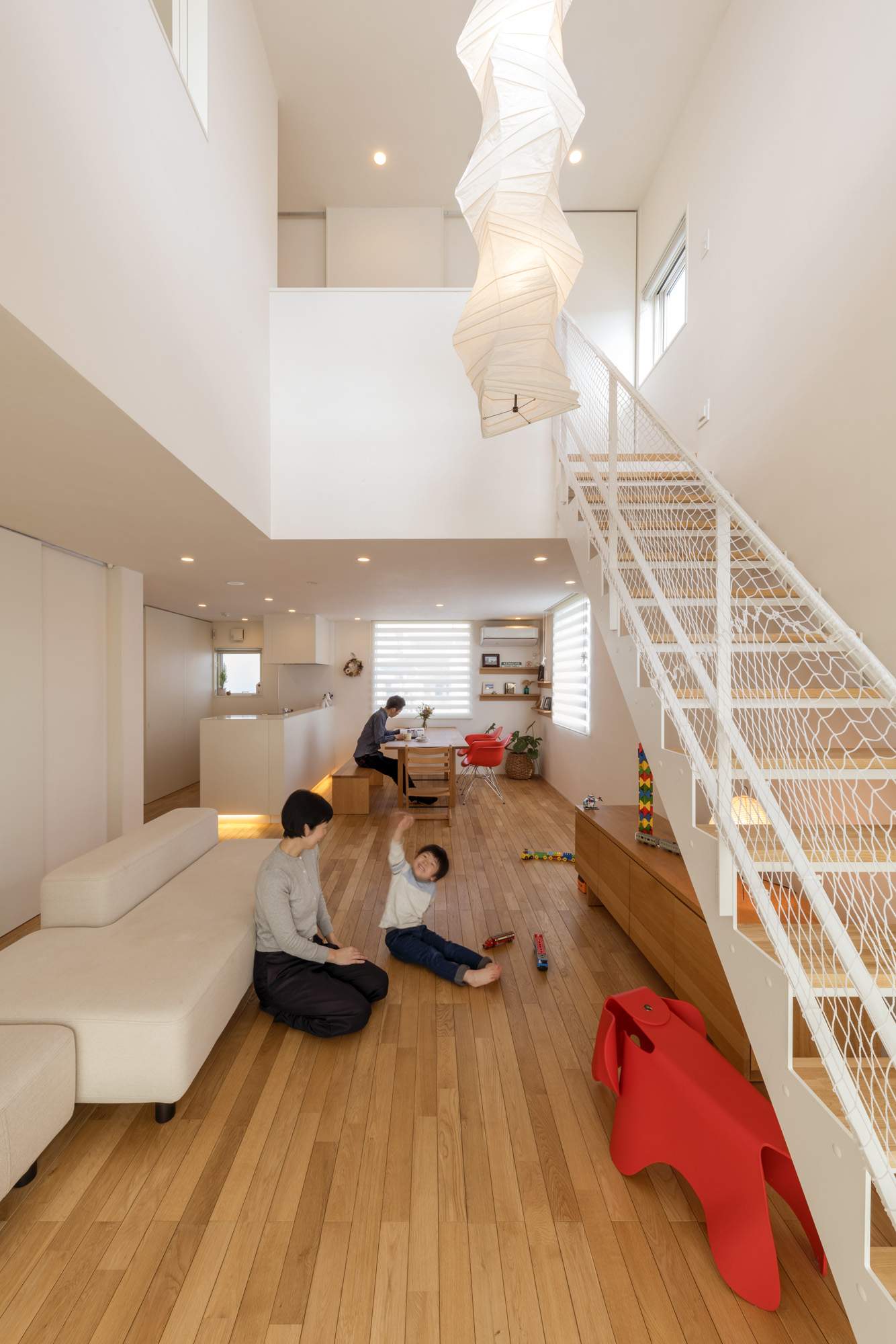 Muji aims to address one of the biggest problems with homes in Japan: they are not comfortable to live in. "The idea that your entire house should be warm in winter and cool in summer exists in the West but not in Japan," says Koji Kawachi the director and head architect of Muji House, the brand unit that has been designing and selling homes since 2004. Muji sells three types of homes. They differ in shape and layout but all share the spare, functional aesthetic of the sofas, stationery and button-down shirts that the brand is more widely known for. The standard Muji House comes with extra insulation and triple-paned windows and a sturdy frame that meets Japan's highest quake-resistance standards and keeps a comfortable temperature across the seasons.
Another aim of Muji House is to address the scrap-and-build cycle in Japan by providing houses with longevity. It's an ambitious agenda for a company that builds just 300 homes a year – compared with the 10,000 to 25,000 of the country's largest builders. To date, Muji has built 2,300 homes and earnings from house sales remain a fraction of the company's overall ¥380bn (€2.9bn) annual revenue. "We're small but expanding. It shows there's a lot of potential," says Kawachi.
In Nagoya, at the newest of Muji's 29 model house locations in Japan, we meet Toshihiro and Sayuri Hiei. The couple have driven nearly an hour because Sayuri is a fan of the brand. "I like the simplicity but I haven't heard enough about the features to make a decision," she says. Unlike rivals, Muji doesn't upsell or haggle. Its houses even sport physical price tags: a two-storey house costs ¥20m (€153,000). "If the cost is too high you can choose a smaller house," says Muji House spokesman Susumu Sato.
Nagoya is also home to Takeshi and Mizuho Maki who, along with their five-year-old son, have lived in a Muji Window House for three years. They were drawn to Muji House by its clean designs; most of their possessions are stashed away in cabinets built into the walls. But could a Muji House be too plain? "Think of a house as a cake," says Takeshi. "When you're given a white cake you can choose how to decorate it. If it comes already decorated, it can get in the way of your plans for it."