Fashion / Tunisia
The new rebels
Tunisia's tumult battered its fashion factories. But the country's designers have cut (and sewn) a new direction that's selling from Paris to Japan.
It's punishingly hot. On the quiet streets of Mutuelleville, an upmarket neighbourhood in central Tunis, rows of white gated villas gleam in the midday sun. Weeds peer out of the cracks in the pavement. An embassy guard sweats silently at his post.
Anissa Meddeb lives at number 11. Amid her parents' pearl-inlaid wooden cabinets and colourful art is the 25-year-old designer's makeshift showroom for her label Anissa Aida (Aida being the name of her sister). Here, silk shirts with mandarin collars jostle for rail space with white linen jumpsuits. "I wanted my work to be a dialogue between Tunisia and another culture," she says, pulling out a pair of samurai-cum-harem trousers. "My clothes are inspired by the Japanese concept of wabi-sabi – beautiful but not perfect and with a lot of asymmetry."
Despite her international outlook, Meddeb's collections are overwhelmingly a tribute to her home country. Stripes echo those of the national fouta, known in the West as a hammam towel, and she uses local techniques and fabrics such as silk and denim – but subtly so.
Meddeb is one of a number of young designers, craftspeople and retailers who have returned since the 2011 revolution to create clothes that draw on the country's immense heritage of craftsmanship and textile know-how. Long known as a production hub for brands such as Zara, H&M and Levi's – Tunisia now produces a third of the jeans sold in Europe – the country is starting to step out on its own and people like Meddeb are leading the way.
Craftsmen such as Abedani Chantouri have exactly the cultural pedigree designers like Meddeb need. He is a sixth-generation silk weaver and his family has been in the business for decades (even the loom here is nearly 100 years old). But these days, thanks to the expense of materials, a heavily devalued Tunisian dinar and an unwilling workforce, the 55-year-old is struggling to make ends meet. "There used to be a lot more silk-weavers here," he says from his Medina atelier amid piles of brightly coloured spools of Chinese and Indian yarn. "Now there are a handful. I have to fight to survive."
Luckily, he says, he receives more and more commissions from new designers. Elsewhere in the markets, in a narrow room piled high with bits of leather, Souhail Fitouri tells a similar story. Although the 42-year-old continues to make the traditional backless slipper known as a balgha or babouche, as four generations of his family did before, he gets a lot of work collaborating with brands such as APC and Anissa Aida, under the label Les Trois Chameaux. "My father is happy," he says with a smile. "He tells people in the souk that nobody has upgraded the craft of balgha like me."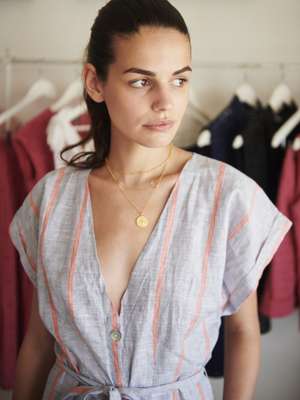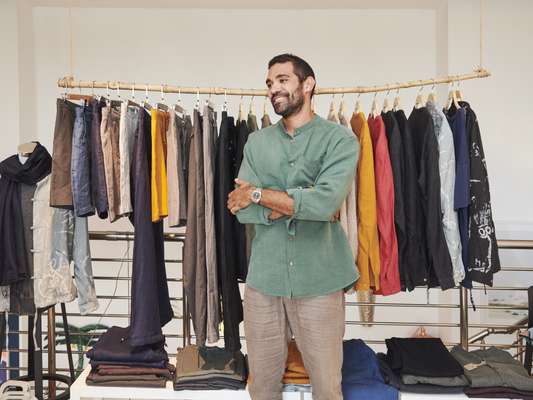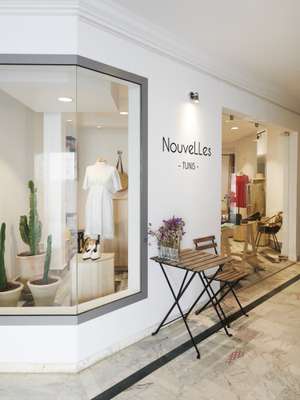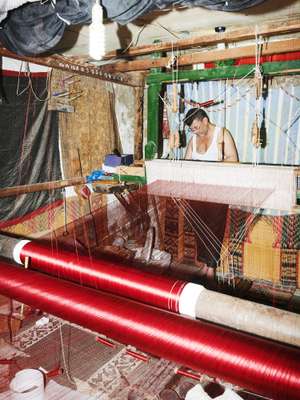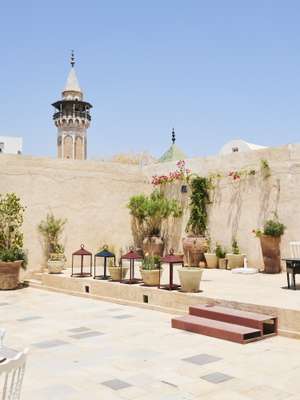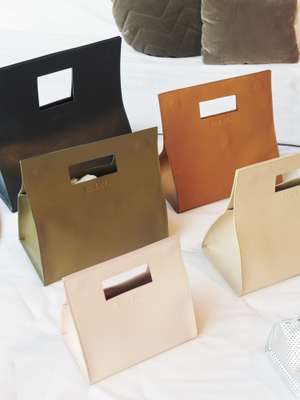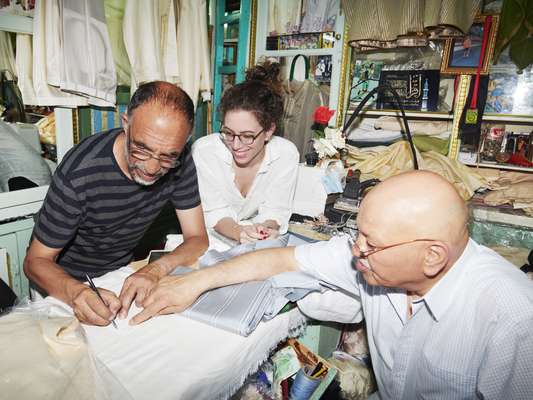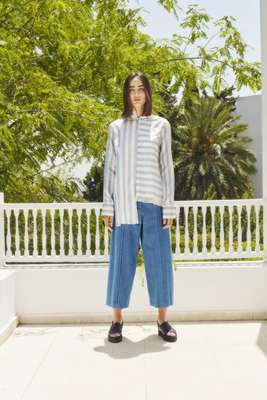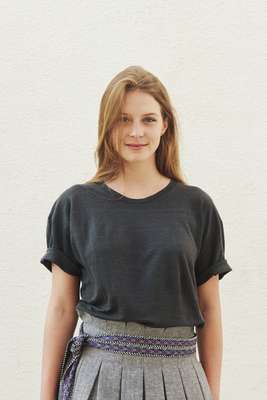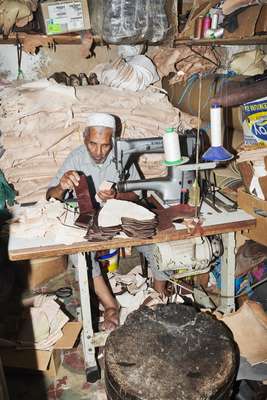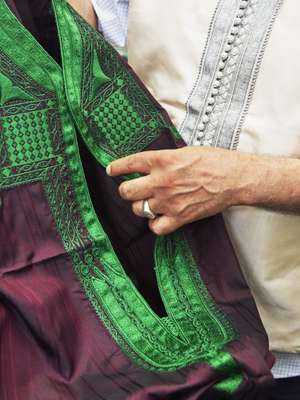 Leila Ben Gacem agrees. Through her consultancy Blue Fish, she supports artisans by connecting them with designers all over the world. On a bright Tuesday morning, monocle finds her busily leading French-Tunisian designer Deborah Neuberg around Tunis' souks, introducing her to everyone from chechia-makers (similar to a fez) to embroiderers.
"It's great that designers are working with these craftspeople, honouring the culture of the country but adapting it to a modern lifestyle while making it beautiful," says Paris-based Neuberg, who is researching potential collaborations for her popular menswear brand, De Bonne Facture. "They're creating a new Tunisian identity and I'm very interested in that."
Tunisians have been on a rocky road of self-discovery since the nation took to the streets to oust long-time dictator Zine al-Abidine Ben Ali in 2011 and the economy in particular has struggled. The garment industry has not emerged unscathed: in 2010 Tunisia was the fifth-largest supplier of textiles to the EU but has since slipped to ninth due to labour disputes and production disruptions. Yet the upheaval has also led to the first democratic elections in decades, heaps of international attention and a renewed sense of national pride in local culture that is especially evident on the fashion scene.
"Something new is happening here," says Fares Cherait, who last February co-founded Mooja, a concept shop that stocks more than 40 local brands – an impossible idea 10 years ago. "People buy Tunisian things whereas before they always bought abroad. They're proud to be Tunisian."
A scan of the rails at Mooja and other Tunisian designer shops such as Supersouk, which stocks furniture as well as fashion, proves that not only is "Made in Tunisia" becoming desirable, it is also shunning old-fashioned expectations of what local design should look like.
Take the Makhla backpack, for example. This laptop-friendly rucksack was designed by students as an update on the traditional straw tote bag. Or Zenobi by Tinja, veteran designer Zeineb Sfar's line of raw-linen dresses and coats inspired by typical workmen's clothes from Djerba island. The heritage is in the workmanship and the materials – but not necessarily the look of the finished product.
"It's 100 per cent Tunisian but we don't want people to be able to instantly say, 'That's Tunisian,'" says Kenza Ben Ghachem, 38, who worked for five years under iconic Tunisia-born couturier and family friend Azzedine Alaïa in France. Her shop, My Little Bagatelle, showcases easy-to-wear candy-striped dresses alongside colourful babouches and hand-thrown ceramics. "This stuff works in Paris, London, anywhere."
Aziz Kallel takes a similar approach. Unable to find clothes he liked upon returning from the US in late 2010, the 36-year-old finance director and part-time DJ started designing his own clothes to suit his active lifestyle: mainly loose-fitting shirts and linen trousers. At the urging of friends and family, he launched Samaka earlier this year and is now stocked in Supersouk and Mooja. "It's simple lines and simple colours," he says. "Natural linen and natural cotton because they're comfortable to wear when it's hot, and in wintertime we switch to wool."
Kallel initially wanted to source everything from Tunisia but after a failed attempt to relaunch the country's dying linen industry, he now imports most of his fabrics. He says setting up his own label has been tricky. "Doing anything in Tunisia is really hard. Everything is against you – especially the bureaucracy."
The high costs of being an entrepreneur, coupled with the tiny market for such fashion, means that success is far from assured for new brands such as Samaka. Yet as the success of NouvElles Tunis shows, the appetite for it is there. "I made my first collection in 2017 while I was breastfeeding and then exhibited it in a pop-up shop – I sold everything on the first night," says Khadija Ben Cheikha, shaking her head in disbelief at the memory. "So I opened my shop in March this year."
Ben Cheikha's eye for textiles is the result of years of experience under Hermès' deputy creative director for women's, Bali Barret, and French fashion house Isabel Marant. She returned to Tunisia in 2012. "I wanted to create something not found here in Tunis," says the 37-year-old from her boutique in La Marsa, a bustling seaside suburb. "I want my clothes to be timeless."
For Laurence Touitou (sister of APC founder Jean), a writer, chef and designer, this move away from folklore is overdue. "I think after the revolution people dared to be themselves," she says from her fine home in La Marsa. "There's no need for hamsas [the Arabic hand of God], tassels or embroidery. The best new brands are simple but with a sense of identity, of the elegance of our heritage."
Touitou is the woman behind La Liste Tunisienne, a contemporary range of Tunisian classics including dresses, accessories and homeware made by artisans. She launched the line in 2010 with a capsule collection for APC and in many ways her work has set the tone for designers in Tunisia ever since. "There is tremendous potential here," she says with a satisfied smile. "It's a beginning. Now we just have to be patient and work hard."
Mooja
1 bis, Rue Salem Bouhajeb
Supersouk
64 Avenue Fattouma Bourguiba
supersoukshop.com 
Anissa Aida
Find at Mooja and Supersouk
anissaaida.com
Blue Fish (the company to go through to find Medina ateliers)
42bis Rue du Pacha
bluefish.me
Makhla Backpack
4 Abou Bakr Sedik Street
makhla.eb2a.com
Tinja
26 Avenue Fattouma Bourguiba
madebytinja.com
My Little Bagatelle
La Marsa, 9 Route Nationale
mylittlebagatelle.com
Samaka
find at Supersouk and Mooja
samaka.co
Nouvelles Tunis
17 Avenue Ali Belhaouane