Report / Indonesia
Thirsty work
Long a refuge for passing idle hours in the sun, Bali is now proving a lively launch-pad for a new crop of drinks businesses. We meet the entrepreneurs.
Bali is a popular escape for tourists: its terraced rice fields, ornate temples and splendid surf have attracted many a peripatetic with a promise of serenity. But there's a shift happening. As tourism has buoyed, so too has the number of potential customers thirsty for new products with good stories behind them. Unsurprisingly, given the year-round heat, the drinks industry is fizzing up nicely.
The main road across Bali's remote northern Buleleng regency is flanked with street-side carts selling grapes. For a long time farmers have harvested these juicy bunches as table fruit. But for companies such as Hatten Wines, there's also a market for grapes in a unique local tipple. Over the past 25 years, Hatten has done what many deemed impossible in the heat and created balanced and beautiful Balinese wine. Varieties include propolinggo biru, French alphonse-lavallée and muscat Belgia (an experiment with shiraz is also underway).
"To make good wine in Bali you've got to be creative," says James Kalleske, a winemaker who moved here from Australia's Barossa Valley. From his small winery in busy Sanur (a town to the island's south; grapes that are grown in the north are trucked here) he has expanded Hatten's 11 varieties of wines to 20 by tweaking the composition of grapes. And the taste? Sweet and light, and ideal for Bali's tropical heat. Hatten harvests three times a year; elsewhere this happens once.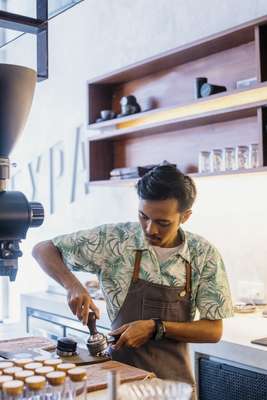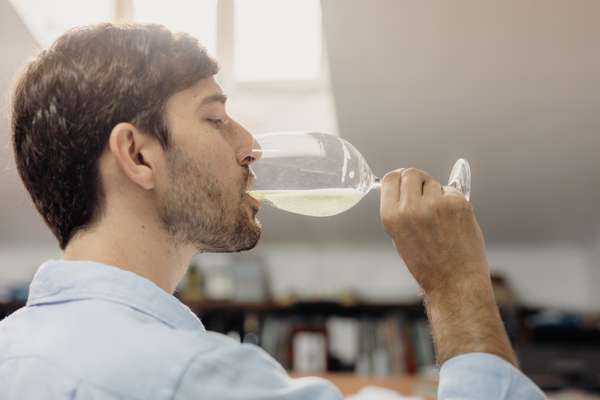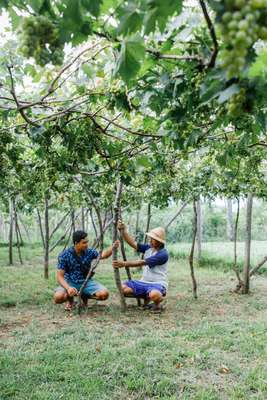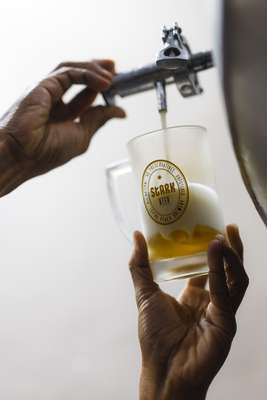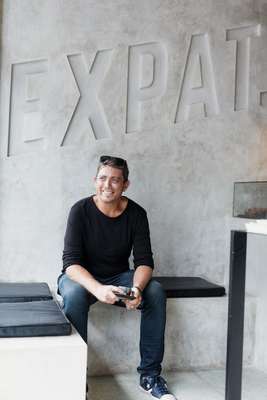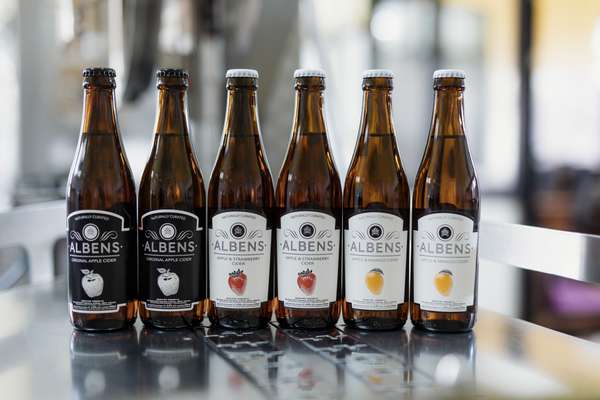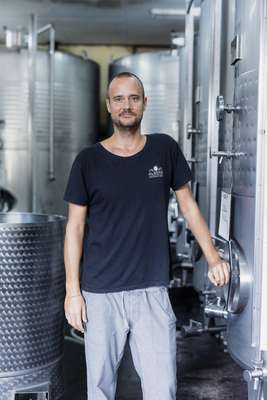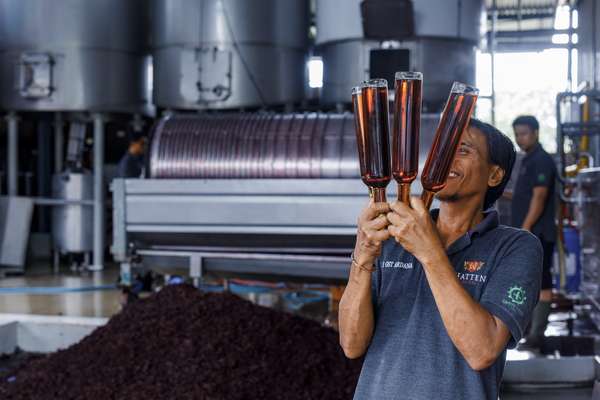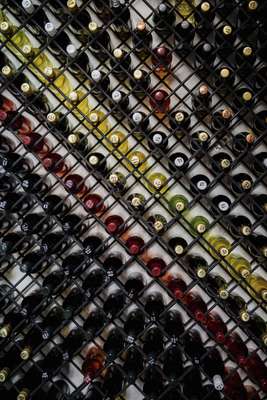 "The whole move with this winery is not to be just a supplier but to make a hub of wine culture," says Richard Colin, director of Hatten. For Colin, selling wine is one thing but improving the infrastructure and understanding of the process in Bali is the long-term aim.
Being a comparatively liberal spot in otherwise mainly-Muslim Indonesia, Bali has seen a spike in alcohol brands popping up to challenge Bintang's beer-market dominance. But those looking to import European recipes and practices to Indonesia have found it hard: Stark beer for one. "We struggle mainly because of the excise and quarantine laws for the importation of raw materials," says Stark's factory manager Robert Cocks. While the brewery was built on a well that provides the factory with soft water from Bali's highlands, ingredients such as hops and yeast are imported.
Imports are also key to making Albens cider, which is made from sweet Fuji apples. "It's an English recipe but we've tweaked it so it's not intense like cider that we get in England," says founder Ben Wakefield. "It's not as dry and it goes down easily." Another advantage with Fuji apples' high sugar content is that no additives or artificial sweeteners are needed.
Besides the red tape there's the challenge of convincing a beer-drinking market of cider's virtues. "We underestimated how much work is involved with getting information across," says Wakefield. It's a problem he found aggravated by an ongoing issue with bootleg liquor and strict restrictions against advertising alcohol. That said, being different from the rest of the market was a blessing as much as a curse. The names Stark (German for "strong") and Albens were intentionally western-sounding. It's an idea that appeals to Indonesians, some of whom associate imported goods with luxury and quality (even if the water that makes both is Balinese).
Unlike cider, rum has been made in Bali since the times of Dutch rule. Nusa Caña is a Bali-based brand founded by former Diageo executive Marc Rodrigues and a few business partners. The concoction has already gone down well in Australia, Singapore and London but it is still prohibited from advertising in Bali. However, it is drunk locally by those in the know and included in cocktails at Seminyak's Potato Head beach club.
Even when the tricky alcohol situation is off the table, there are other entrepreneurs working hard to change perceptions. Shae Macnamara is a barista and founder of coffee-producer Expat Roasters. When he chose to give up a career in Sydney to develop an Indonesian brand two years ago, there were plenty of naysayers. "They said, 'There's no chance, you can't do it'," says Macnamara. Many believed Indonesian coffee could not expand beyond its reputation for dried coffee sold by multinational corporations. Macnamara, though, felt there was a bigger story to tell. Today, Expat Roasters works with more than 70 small farms from Bali, as well as other parts of Indonesia, to ensure that more than 95 per cent of Expat Roasters' beans are grown in Indonesia. Its recently expanded café will grow further with the addition of an events space upstairs for events and classes. "There was a gap in the market where people were coming in providing open-door places to learn about food and drink," says Macnamara.
Despite the challenges, there's a positive feeling about the opportunities for making more and importing less. There's also little animosity between small drinks businesses when it comes to competing for market share. "There's a lot of people coming through," says Macnamara. "It gives us all a bigger showcase."