Top 50 / Global
Top to toe
Our global review of the industry leaves no stone unturned – we're not only interested in the cut of the cloth but the material gains made behind the scenes.
Men's styling Shun Katakai
Women's styling Kyoko Tamoto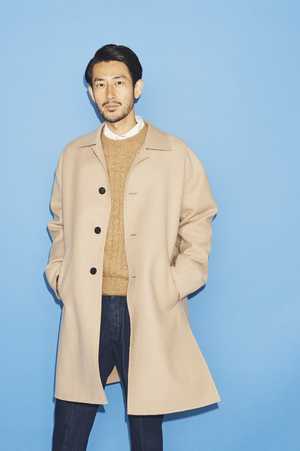 Takayuki Chino's collections favour long, clean lines and elegant silhouettes. He works with factories in Japan, Italy and Spain to create specific textile combinations – silk-cashmere or wool-cotton – that contribute to the relaxed look of his clothes. He started Cinoh as a womenswear brand in 2014 but this year branched out into menswear.
cinoh.shop-pro.jp
Coat and jumper by Cinoh, shirt by Massimo Alba, jeans by Jacob Cohën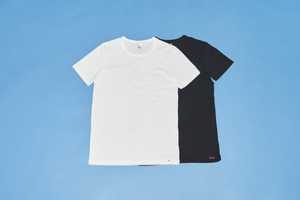 2.
Organic Basics & Calida, Denmark & Switzerland
Two brands are championing a particularly eco-friendly approach to T-shirts. Organic Basics, an up-and-coming label from Copenhagen, makes men's underwear and essentials using materials such as organic Turkish cotton and recycled Italian nylon. Swiss brand Calida's compostable T-shirts, meanwhile, are made using a Tencel microfibre fabric, produced by extracting the cellulose from sustainably forested eucalyptus trees in South Africa.
organicbasics.com; calida.com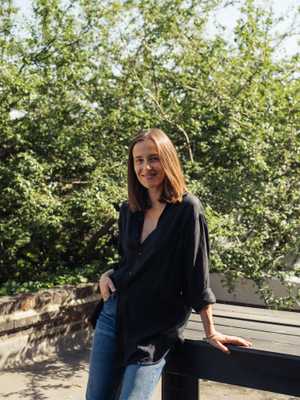 3.
Permanent Collection, UK & USA
A chance meeting at a London bakery was the starting point for this label. Founders Fanny Singer and Mariah Nielson got chatting after Singer complimented Nielson on her navy trenchcoat that she'd picked up in a vintage store. Soon the art and architecture graduates were curating exhibitions together and when Nielson's coat fell apart, they found a factory to recreate it. "Our friends found out about it and all of a sudden we had 10 orders," says Nielson. "We thought, 'Hold on, this could actually be a business.' We started talking about what other products we could remake and what the concept would be and in 2016, Permanent Collection was born."
Their version of that coat (made in New York and called the Agnes) is now one of their bestsellers but as well as clothes, Singer and Nielson also remake a selection of objects. They sell items such as an iron egg spoon based on a model from the kitchen collection of Fanny's mother (famed chef Alice Waters) and glassware made in collaboration with friend and artist Martino Gamper.
permanentcollection.com
4.
Delirious Eyewear, Italy
Hi-tech yet handmade, Delirious delivers some exciting eyewear. "We let the materials, craftsmanship, and design do the talking," says Milan-based founder Marco Lanero. He commissioned his first pair of sunglasses while studying business in 2012; by his graduation in 2015 he had a fully-fledged brand running from his student apartment. The frames combine vintage references with striking shapes; the result is thoroughly modern.
deliriouseyewear.com
Jumper by Asciari, glasses by Delirious Eyewear
When he was unable to find a suitable sleeping bag for a 1983 winter hike in Romania, climber Bernd Exner's wife Sabine made him one at the kitchen table – and Yeti was born. Unable to obtain a commercial licence, the brand operated in secret until the Berlin Wall fell. The brand is now Danish owned and, this autumn, a new urban collection was launched in collaboration with Japanese company Yagi and Tokyo fashion brand Boldman.
yetiworld.com
Shirt by Yeti, t-shirts by Orcival from Bshop, jeans by Jacob Cohën
This San Francisco-based designer has come a long way since he made his first item of clothing at college, which was haphazardly held together by staples. "It was a pretty ugly shirt," he says with a laugh. Nowadays his military and workwear-inspired field shirts, pleated pants and anoraks are sold by retailers including Dover Street Market, New York's chcm and boutiques across Japan.
There is something special about the construction of Kinori's designs. "You can give something a unique dna through how it's put together," he says. He works out of a studio containing little more than an iron, a button machine and a single-needle sewing machine, and he makes all the initial samples himself.
"It's way more reflective of who made the item than anything an automated sewing machine could do, and I've always found myself attracted to clothes that have a human mark on them," he says. "I do the design and the pattern-making, and sew all the first samples. I oversee production in San Francisco and LA, and I send the products to the stores. It couldn't be any more personal."
evankinori.com
Founded in Stockholm by Johan Sahlin and Magnus Äppelryd, Bravur's watches have the kind of sophistication usually associated with heritage Swiss brands. This bw102s is a case in point: it has a gently domed sapphire crystal face. Its leather strap comes from Swedish tannery T ärnsjö Garveri.
bravurwatches.com
Jumper by Woolrich, watch by Bravur
8.
Andreas Murkurdis, Germany
As the former ceo of Berlin's Museum of Things, Andreas Murkudis knows a thing or two about objects. The founder of the city's best-known concept store has been filling his shop at 81 Potsdamer Strasse with covetable things since 2011. He's just given the shop an overhaul and the freshly opened space ups the ante even further.
On the rails you'll find the latest designs from Céline, Yohji Yamamoto and Sofie D'Hoore; the shelves are laden with everything from shoe polish to brass ballpoint pens. "We always think, 'How can we make the place better for the audience?'" says Murkudis. "With the new floor, lighting and display system I want my customers to be surprised."
He is a bricks-and-mortar enthusiast. "The combination of a great interior space and goods that you can't find in every store equals a great shopping experience," he says. "If you only sell things that customers can find elsewhere, they go into the shop, take a picture and buy it cheaper online." As such, the new space will not only offer a fresh selection of brands but a series of installations from Calvin Klein Jeans and niche fragrance brand Iluvo.
Murkudis is adding a third shop to his portfolio later this year ( they are all on the same street and his second sells furniture). "It will not look like a gallery at all but will be a complete furnished apartment. I like to do every shop differently."
andreasmurkudis.com
Sunad is an entirely Spanish enterprise. "It's important that we make here," says co-founder Paloma Canut, who established the women's label in Madrid with former interior designer Ana Marroquin. "It guarantees better quality pieces as well as helping our community."
sunad.es
Jacket and shirt by Sunad, trousers by Hermès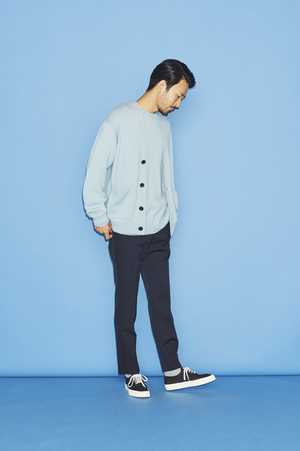 Cardigan and jumper by H Beauty&Youth, trousers by Auralee, socks by Uniqlo, trainers by Maison Kitsuné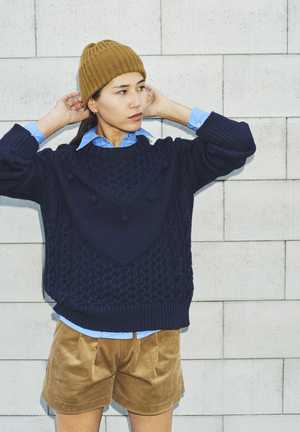 Jumper by Zanone, shirt by Massimo Alba, shorts by Maison Kitsuné, beanie by Parc-Nique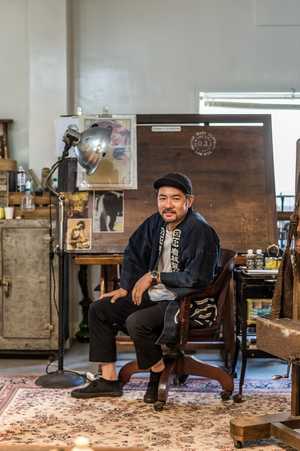 Naoto Hinai has become one of the go-to sign painters for fashion retailers and restaurants in Tokyo. Raised in northern Japan, he moved to Tokyo in the 1990s to work in a vintage clothes shop. "I was always into antiques, cars and hot rods. Then I got drawn to the lettering on the hot rods," he says. He learnt English typography and the art of hand-painting by himself and started painting on his friends' cars. "I did signage for a few shops and eventually it became my job."
Over the years he's designed shop signage for various fashion clients, including Old Joe and vintage watch shop Private Eye's in Tokyo, plus international brands such as RRL, Supreme and Mackintosh. When he can, he gets involved while the shop interior is still being designed so that he can better understand clients' needs.
Although Hinai has established a signature style with American classic typeface and graphics, he is becoming increasingly interested in Japanese fonts. "The more you learn, the deeper it gets," he says. He puts his own spin on the traditional typeface. "I've been hand-painting for two decades. I don't know why I didn't try Japanese earlier – it's so fun."
Whichever typography Hinai uses, the goal is always the same. "The most difficult part is turning the clients' idea into design. That's my job."
nutsartworks.com
Jumper by Barena Venezia, trousers by Markaware from Parking
14.
Q+A
Uwe Maier
Bungalow, Germany
Found in two former shipping warehouses near Stuttgart's main shopping precinct, this men's and womenswear shop stocks an extensive mix of established brands such as Marni and Acne Studios, and niche Japanese labels such as Batoner. Co-founder Uwe Maier heads up the buying.
How different is buying for men versus women?
Women are more open to new brands and styles but there are many more brands to consider, so buying womenswear requires a bigger time investment than buying men's.
Who is your customer?
Our clients are generally couples – architects and designers – and their style is understated. We are not into buying items for tourists but surprisingly, we are getting more of them. They want things that are not available in every city.
How's Stuttgart's retail market?
The neighbourhood will be changing massively in the coming year: Hermès and Wempe jewellers will be neighbours.
bungalow-gallery.com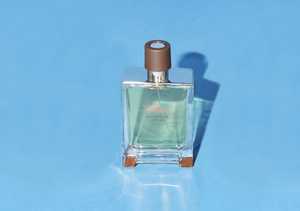 Since her appointment in 2014, Christine Nagel, Hermès' first female perfumer, has created countless outstanding fragrances for the French house. Terre d'Hermès Eau Intense Vétiver, her latest collection, is no exception: a breezy scent with hints of rose and bergamot.
hermes.com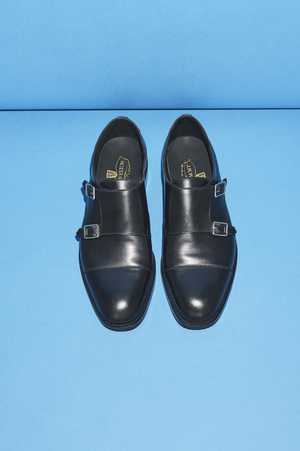 Shoes by JM Weston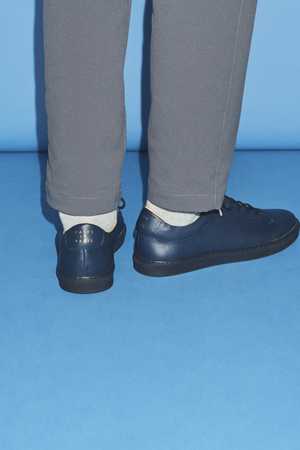 17.
Pairs in Paris, France
Caroline Robert and Antonin Waterkeyn met in Brussels in 2003 while studying fashion design and graphic design respectively. The seeds for Pairs in Paris, their trainer brand, were sown later when Robert took a course in shoemaking; expect designs that are minimal on detail but big on style. Their kicks can be picked up at Kapok in Hong Kong, Bloomingdales in New York or Le Bon Marché in Paris.
pairsinparis.fr
Trousers by Muji, socks by Uniqlo, trainers by Pairs In Paris
This Sicilian brand is a family affair: Marta Mazzettini, her son Pietro and daughter Federica created Asciari thanks to a shared devotion to finely tailored clothes. Their womenswear designs are notable for their minimalist silhouettes and high-end fabrics. Manufacturing is mostly done in Sicily; the island inspires Federica and Marta's colour palette. "The unconventional side of Sicily is representative of our aesthetic because it is marked by finishes that reflect the good taste of bygone days," says Pietro. With a growing number of stockists abroad, the family is turning Asciari into a lifestyle brand: there are whispers of menswear, fragrance and homeware collections.
asciarimilano.com
Coat, shirt and trousers by Asciari, shoes by Fratelli Rossetti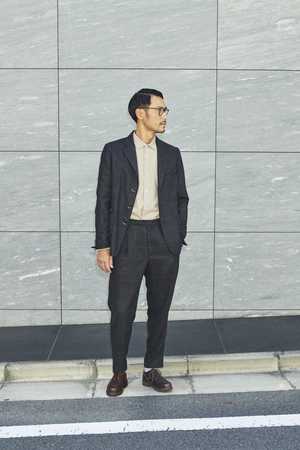 Jacket and trousers by Barena Venezia from United Arrows, shirt by Auralee, socks by Uniqlo, shoes by Paraboot, glasses by Oliver Peoples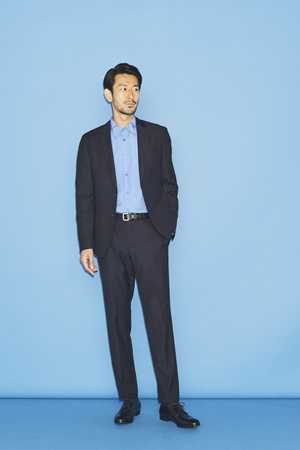 In welcome news for businessmen looking to slash their dry-cleaning bill while still looking sharp, Hugo Boss has launched its first washable suit. Offered in three different virgin wool-based fabrics engineered to withstand water, the jacket is unlined and has relaxed shoulders, while the trousers feature a soft waistband. The suit's reduced internal structure means it is machine washable and will retain its shape.
hugoboss.com
Suit by Hugo Boss, shirt by Allege, socks by United Arrows, shoes by Emporio Armani, belt by APC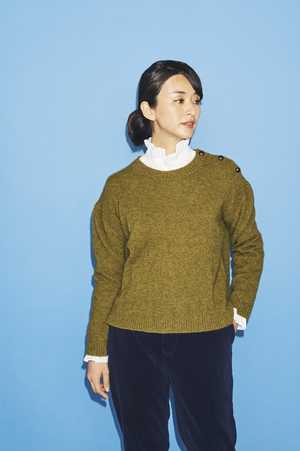 Bonpoint has launched its first line of womenswear, inspired by artists Elizabeth Peyton and Jean-Michel Basquiat. The designs have a refined Parisian appeal reminiscent of the brand's children's clothing: lace-collared velvet dresses and cashmere cardigans.
bonpoint.fr
Jumper and shirt by Bonpoint, trousers by Sofie D'Hoore
22.
Stiebich & Rieth, Germany
This leather label has found success in the US market with its quietly elegant handbags and totes.
stiebich-rieth.com
High-neck jumper by Zanone, trousers by Samuji, bag by Stiebich & Rieth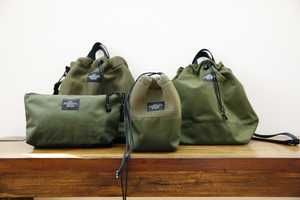 From her Manhattan studio filled with vintage treasures, Chiharu Hayashi runs her brand Bags in Progress. Her products are all made in the US and range from leather passport-holders to her most covetable items: nylon totes, pouches and backpacks. "I get inspiration from the thousands of bags I see on the subway," says Hayashi, who, for example, has updated an industrial hardware bag to hold sunglasses and a mobile phone. "I try to find the balance between being as simple as possible while having maximum function."
bagsinprogress.com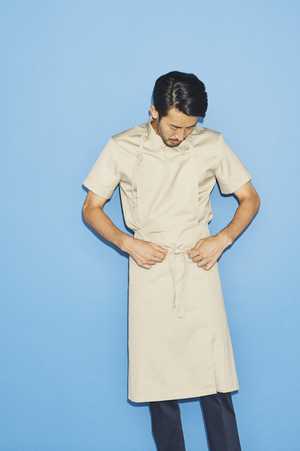 "Life can be improved by good design," says Morten Thuesen, co-founder of Parisian uniform label Older. "Public spaces, buildings and restaurants have been made beautifully by architects for centuries but the uniforms in these places never got the same attention." Older was established by Theusen and Letizia Caramia in 2013; formerly designers at Isabel Marant and Alexander McQueen, they created the brand after becoming frustrated with the frenetic pace of the fashion industry.
They started with a bang: their first client was Noma's 108 restaurant in Copenhagen. Their designs include pinafore aprons, and granddad-collar shirts made of a sustainable Italian cotton. The fabric undergoes extensive tests with oil, ink, wine and coffee. "We had to find an equilibrium between being breathable stain-resistant and having a balanced cotton weight," says Caramia. "The fabric is also iron free so our clients can skip expensive dry-cleaning services."
There's little competition in the field from independent brands. "The market is run by mega corporations that are profit-focused," says Theusen. "We see ourselves as a counter energy to this. We can extend the beauty of a building through our uniforms – they're a kind of moveable architecture."
olderparis.com
Shirt and apron by Older, trousers by Devore Incipit
25.
Q+A
Kyrre Alver
Blender Agency, Norway
Alver co-founded Oslo's Blender Agency with Magnus Thorud in 2003. Alver brings high-end brands to Scandinavia, with Blender acting as the sole Scandinavian licensee for labels including Isabel Marant, JW Anderson and New Balance. In 2016 the agency founded Juice, a multi-brand fitness shop stocking the likes of Australia's PE Nation and New York eyewear label District Vision.
Why did you launch Blender?
At the time the luxury market in Scandinavia was small and affluent customers preferred to shop for luxury goods while travelling. The market was dominated by the likes of Hugo Boss and Ralph Lauren. We wanted to bring international brands to the market here. And being a sales manager for DKNY Jeans meant I had a contact book of wholesale accounts and a solid customer base to build on.
And Blender today?
We have 500 stores across the brand portfolio. We work with everyone from Paco Rabanne and Marc Jacobs to Italian footwear brand Diemme, to more commercial brands like Superga. We represent the brands at wholesale level, either showing collections locally or in our showroom in Paris, as well as at the CIFF trade show in Copenhagen.
Why did you open Juice?
We wanted to start an athletics brand, then realised we had no place to sell it. We saw an opportunity in an industry charcterised by large chains that focus on discounts and large volumes. We created a modern sports store with an inspiring environment and a curated product selection. We launched a new aspect of the agency – Blender Sport – which now represents some of the brands we carry at Juice.
What is luxury retail like in Scandinavia?
Norway's luxury industry is very young but in Oslo, over the past three years, the retail scene has exploded. It is hard to find any city with such a density of luxury stores in comparison to the number of inhabitants.
blenderagency.com
26.
Q+A
Carla Sozzani
Founder, 10 Corso Como, Italy & USA
Carla Sozzani is a former fashion editor and founder of 10 Corso Como in Milan, which is widely regarded as the world's first concept store. Launched in 1991, 10cc now has outposts in Shanghai, Beijing and Seoul. In September, Sozzani opened 10cc in New York – her first US outpost – in the newly renovated Seaport area. It will stock brands from Maison Margiela to New York label Sies Marjan and will also house a gallery, Italian restaurant, coffee shop and garden.
How did you come to open the original 10 Corso Como?
I had been a fashion editor for 19 years with "Italian Vogue" and then, later, I launched "Italian Elle". I grew tired of it so I opened a gallery, then a bookshop, but I ended up missing fashion. I decided to create a destination where people could come and meet so I did the only thing I knew – except instead of editing pages, I edited tables and racks. I put all of my favourite things in the shop. In the beginning, people couldn't understand why there were shoes with books, candles with clothes, photography with suitcases. It wasn't until an Italian journalist wrote a story about my shop that people started to understand. She wrote that 10CC was a new concept in retail; it got translated into English as "concept shop". It became a way to describe places of a certain atmosphere.
Yours was the first shop to offer experiential retail. Is that idea as important today as it was then?
People could drink a coffee, try on a jacket or look at an exhibition. The aim today is still for customers to have all their senses stimulated. It's part of living an experience; a conversation starter. I believe that is even more important today than it was 27 years ago. Young people come in and don't look at their telephones – instead they sit and chat. I see them. It's incredible.
Why open now in New York?
I wasn't interested in opening in New York until I saw the location. It's in a former fish market that was built in 1822; it's a big space and it's all on one level. Can you believe it? The area is undergoing huge renovations. It's pedestrianised and all the houses around are very low, so you feel like you're in a village. There are views of the Brooklyn Bridge. It made me feel like I did when I opened in Milan, in what was considered the outskirts of the city.
Are you worried about the state of New York retail?
Well, we are not a department store. We are not a chain! I don't think there is a particular time to open or not open a concept. People can come to us to have a new type of shopping experience. I don't think there are other stores like ours in the city, with a gallery and a big café and a restaurant and books. It might be in New York but this is slow shopping. Come and buy a book and have a seat while you pay.
10corsocomo.com
"Men are entirely different customers," says Anne Behan, founder of McConnell, a new knitwear label based in rural County Clare. "When they find something they love, they will keep going back for more. It's all about loyalty." Behan has been creating cosy knitwear since she established womenswear label Aine in 2000. For her a men's brand – which launched this year – was a natural evolution thanks to the "unprecedented boom in men's fashion and appreciation for craft". Hand-finished by 10 artisans out of a stone-brick cottage-cum-studio, her chunky, textural men's sweaters are woven with symbols of Irish folklore.
mcconnellwoollenmills.ie
Jumper by McConnell Woollen Mills, trousers by Barena Venezia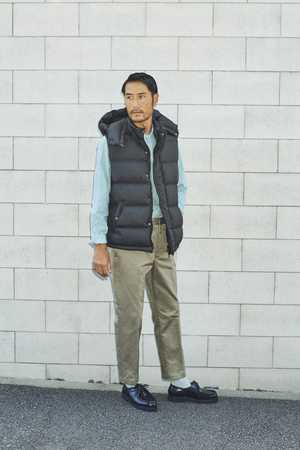 This down vest,waterproof and breathable, is made at Sealup's factory in Lombardy and will keep you snug – and looking sharp.
sealup.net
Down vest by Sealup, shirt by Massimo Alba, trousers by Scye Basics, socks by Uniqlo, shoes by Paraboo
Pullover and shirt by Priory, trousers by Massimo Alba, earrings and bracelet by The Boyscouts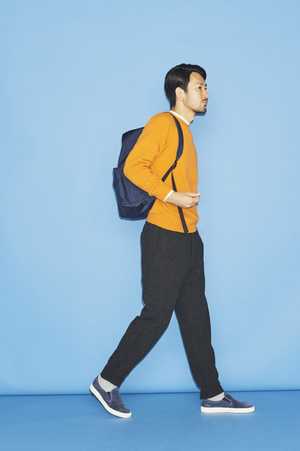 Jumper by Morris & Sons from Bshop, shirt by Adam Et Rope, trousers by Comoli, socks by Uniqlo, trainers by Yoak, backpack by Aeta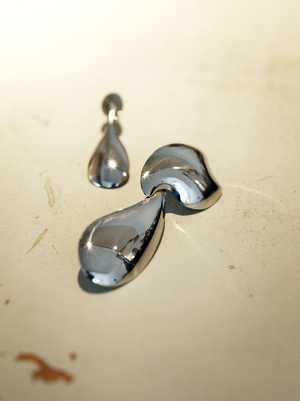 31

.
Jewellery neighbourhoods, Sweden
Stockholm has become a hothouse for independent jewellery designers. They share some traits – a love of silver and organic forms, a disdain for glitz – and are starting to achieve international cut-through, selling in shops from London to Beijing. Here are the names to watch.
All Blues
Operating out of inner-city Vasastan, All Blues was founded in 2010 by school friends Jacob Skragge and Fredrik Nathorst. They did some sketches, walked into their favourite shops for advice and walked out with commissions from Paul & Friends and Nathalie Schuterman.
"Then reality hit us," says Nathorst. "We did everything ourselves, down to the packaging." Originally they catered only to men but now their women's lines make up 70 per cent of business. "We were given a loan secured by the government," says Skragge. "Also, the barriers to entry in jewellery are low – if you are good, you can make your stuff and sell it."
Sofia Eriksson
Across town in Östermalm we meet Sofia Eriksson in a workshop she shares with five other jewellery designers. She launched her business in 2012, creating pieces of wearable art inspired by the human body; today she sells in Stockholm shops (she also got a master's degree from Konstfak, Sweden's largest arts and design school, last year). "In Sweden we have a lot of scholarships, and in Stockholm you can apply for a grant to rent an artistic work space," she says. The congenial atmosphere among her peers also helps: "We're colleagues rather than competitors."
Cornelia Webb
Webb's original plan was to be a doctor but she dropped out of medical school and began a jewellery company instead; she works out of two studios in a fashionable corner of Södermalm. She now sells in Browns Focus in London, Galeries Lafayette in Beijing and throughout Sweden. Her designs draw inspiration from anatomy, she tells us. "I never studied jewellery-making, I just started with what I had: my dad's tools and my body."
Sofia Holpp
Holpp's studio is an upstairs room of her home in Enskede, south of the city centre. After studying at Folkuniversitetet, her career was boosted by prizes from the Swedish Fashion Council and Stockholm Nordic Jewellery & Watch Fair; she now sells in Nitty Gritty and the Grand Hôtel in the city. "As a small designer you need to feel safe and so Stockholm is a good place to start on a small scale," she says. "There's room for everyone."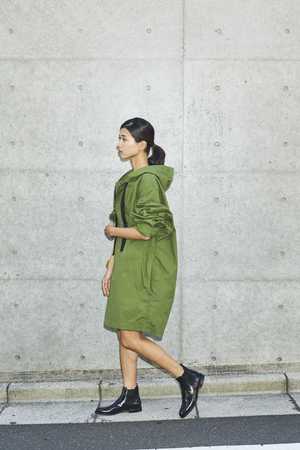 Pullover top by Margaret Howell, boots by Church's, bangle by Loewe
This new Parisian womenswear label is by former graphic designer Dyane de Sérigny. Her striking styles draw on a range of references, including vintage pieces and menswear; in the coming years she hopes to take the brand worldwide and open a small shop in Paris.
mikomiko.fr
Suit and coat by Miko Miko, shoes by Santoni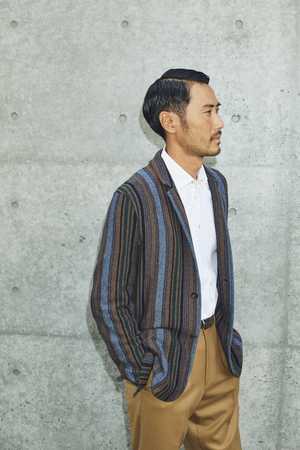 34.
Ermenegildo Zegna, Italy
The house of Zegna has long been associated with sustainability. In the 1930s founder Ermenegildo Zegna invested in the deforested landscape surrounding his factory; today it's a nature reserve called Oasi Zegna. This blazer, launched as part of the Oasi Zegna collection, is dyed using non-toxic natural elements and made from cashmere sourced from areas where the Zegnas have invested in preventing deforestation, such as Peru.
zegna.com
Jacket by Ermenegildo Zegna, shirt by Massimo Alba, trousers by United Arrows, belt by Felisi from Beams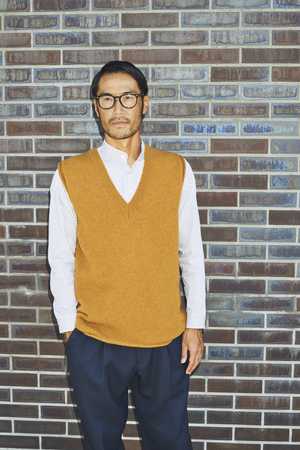 Vest by John Sterner, shirt by Adam Et Rope, trousers by United Arrows, glasses by Ray-Ban
Jumper by Golden Goose Deluxe Brand, watch by Chopard
Coat by Fendi, trousers by Massimo Alba, shoes by Repetto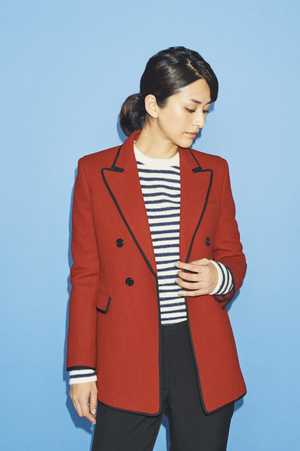 Jacket and jumper by Saint Laurent by Anthony Vaccarello, trousers by Emporio Armani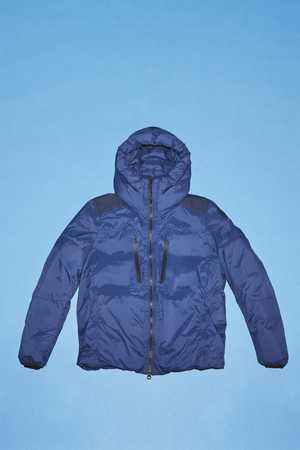 Jacket by Parajumpers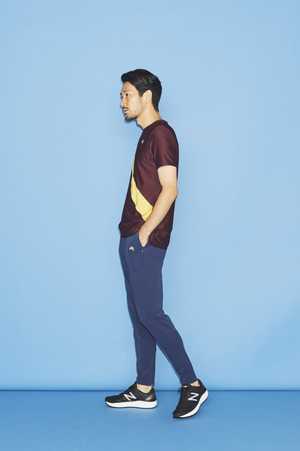 The autumn collection from Tracksmith, the New England running specialist, includes this retro wine-red T-shirt made from a lightweight mesh, and stretchy, breathable trackpants sewn from Italian fabrics. Cut a dash on the track.
tracksmith.com
T-shirt tracksuit bottoms by Tracksmith, trainers by New Balance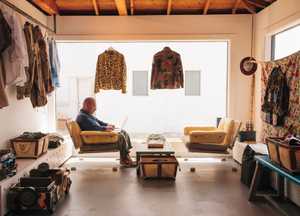 41.
Atelier & Repairs, USA
Atelier & Repairs, an LA studio, turns once-forgotten clothing into one-of-a-kind pieces. "We see ourselves more as an initiative that can evolve and change course as needed," says Maurizio Donadi, who founded the venture in 2015. His team collect clothing and accessories, from jeans to totes, that would otherwise go to waste. They then add unique elements, including patchwork designs and colourful decorative accents, in order to give each piece new life.
"Not only do we transform what we find but we also customise what people bring in from their closets," says Donadi. His desire to improve sustainability in fashion, paired with a hawk-like eye honed over 35 years in the industry, gives Atelier & Repairs an air of conscious cool.
There is increasing demand for sustainable, one-off fashion items and the company's presence is growing: it recently completed a series of workshops at Lane Crawford in Hong Kong and it has just opened its first flagship in Los Angeles, which will complement its shop-in-shop at Fred Segal. "Every chance that we get to help reduce excess is success for us," says Donadi.
atelierandrepairs.com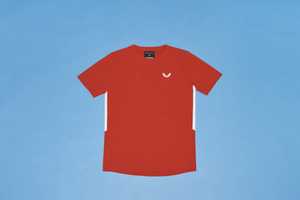 T-shirt by Castore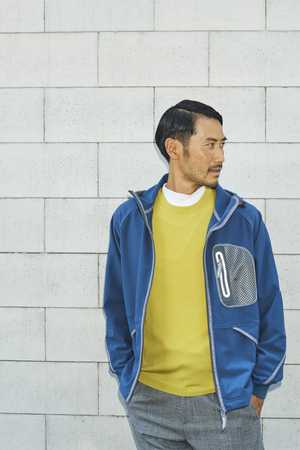 Mihoko Mori and Keita Ikeuchi's jackets, hats and footwear come in shapes and earthy tones rarely found in outdoor wear.
andwander.com
Jacket by And Wander, jumper by Tomorrowland Tricot, t-shirt by Maison Kitsuné, trousers by Eleventy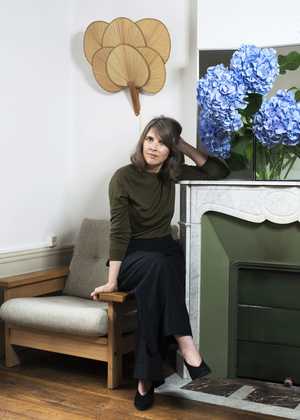 44.
Clarisse Demory, interior designer, France
"I grew up in the north of France in that dreary landscape called countryside, where culture is more about potatoes than arts," says Paris-based interior designer Clarisse Demory, who dreams up charming showroom spaces for fashion brands. "It forced me to find inspiration in what was offered to me. To this day I still love straw, concrete and dark skies."
Demory's description of a barren French countryside was romanticised in the space she created for the apc showroom in New York, where long stems of dried wildflowers were interspersed with breeze blocks. "Since I was a child I've wanted to arrange things to create a kind of harmony in my environment," she says. "But I had no idea it could lead to a job."
The self-taught Demory has worked as a journalist, in TV and at Greenpeace. In 2007 she opened a café-restaurant in what she describes as a "cheap abandoned place in a little Paris ghetto", where gangs would scare everyone but her. "By chance, both the street dealers and the hip clients appreciated it," she says. "Learning on the job meant I learnt how to take photos, create shop windows, work on branding, anticipate trends and develop products. I was good at everything, expert at nothing. But my versatility is a plus point – it allows me to have a holistic vision on each project."
Demory's clients include Parisian labels Crista Seya and Lemaire. Her spaces are distinguishable through her use of flowers; her bouquets are distinctive because she mixes dried flowers with fresh specimens. "It's more informal in terms of textures and tones." Such is her insistence on using dead flora that Lemaire allows her to save bouquets from its showrooms so that they can be reused at her next event.
How do fashion clients differ from hospitality folk? "Hospitality is less challenging but the aesthetic has to be more timeless," she says. "Working for brands requires you to be super aware of the latest trends. It's like a high-performance sport: stop training for a month and you're out of the competition."
45.
Le Monde Beryl, London
A trip to the Venice Biennale was the starting point for Le Monde Beryl, a London brand that produces exquisite Venetian slippers. "I picked up my first pair of [traditional] slippers on a day it was raining," says co-founder Lily Atherton Hanbury. "I wore them to a black-tie dinner that night and every day after that." But the shoes had fallen apart by the end of the week. "I thought they would be perfect if they were made to last, so Katya [Tyumentseva, the label's co-founder] and I experimented with a leather sole and lining." Each dainty shoe is painstakingly produced by hand by a family-run atelier in Florence. "Our shoes are made up of many parts, many of which aren't visible, such as the extra comfort layer in the sole," says Hanbury. "They're a labour of love."
lemondeberyl.com
Trousers by PT Pantaloni Torino, shoes by Le Monde Beryl
46.
Gucci by Globe-Trotter, Italy & UK
Gucci's new collaboration with UK luggage brand Globe-Trotter is a nod to the humble beginnings of the Italian luxury brand. Before founding the label in 1921, Guccio Gucci worked as a porter at London's Savoy hotel; having been enthralled by the luggage of the hotel's glamorous guests, he returned to Florence and started making travel bags. With an elegant bamboo handle and neat boxy design, this handcrafted vanity case is first class.
gucci.com; globe-trotter.com
Dress by Gucci, bag by Gucci by Globe-Trotter
This Stockholm atelier, founded by childhood friends Saman Amel and Dag Granath, has carved out a niche in the menswear market with its refreshing take on tailoring. The pair began with a focus on formal items, including ties and suiting, but have branched out into more relaxed pieces.
"For us, to only make formal suits did not make sense as we are both equally interested in the casual side as well," says Granath. Everything is made in Italy and every item, from custom cashmere suit-jackets to ready-to-wear cotton T-shirts, embodies a sense of understated luxury. This autumn/winter they are releasing a pair of dark-grey overcoats developed with a Neapolitan tailor using fabric from a UK firm. Both styles – whether the split-Raglan-sleeve number or the classic single-breasted design – look best with a popped collar.
samanamel.se
LA-based LOQ is the work of friends Keren Longkumer and Valerie Quant, who met while studying footwear design in 2011 and founded their own range four years later. The brand has since become known for its block-heeled designs, creating mules, pumps and ankle boots that have caught the eye of discerning buyers around the world.
loq.us
This autumn you can add a touch of whimsy to your bag thanks to a new line of leather dog charms from Tod's.
store.tods.com
Shirt by Sofie D'Hoore, skirt by Maison Kitsuné, bag and bag charm by Tod's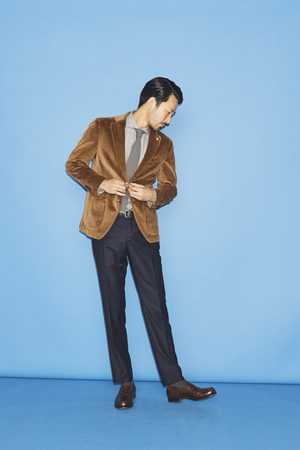 Jacket by LBM 1911, shirt by Matteucci, trousers by Incotex from Ships, socks by United Arrows, shoes by JM Weston, tie by Drake's, belt by D'amico