HQ audit / Struer
Art of noise
The global electronics brand Bang & Olufsen has kept its HQ in the unassuming Danish town where it all started.
The quaint Danish town of Struer on the west coast of Jutland isn't known for many things. But it is known for one thing in particular – and that is Bang & Olufsen. The electronics brand employs a large portion of the town's population of just over 10,000 and has shaped the fjord-side city since opening here in 1925.
Founders Peter Bang and Svend Olufsen first crossed paths at the Electro-technical School in Aarhus in the early 1920s. Years later, their shared interest in radio technology brought the two engineers together in Struer, where they set up a modest radio production factory in the attic of the Olufsen farmhouse. Their first commercial success was the pioneering B&O Eliminator, launched in 1926. It did away with batteries and enabled a radio to be connected directly to the electricity mains. That same year, production moved to a new purpose-built space and the rest, as they say, is history.
Today B&O is the world's leading audio-visual brand – and one of the most recognisable ones at that. Since Henrik Clausen came on as CEO in 2016, the company has registered double-digit annual revenue growth. And while it has offices in Copenhagen, Munich, London, New York, Shanghai and Singapore, its HQ is still in Struer.
---
The Farm
Green and pleasant
The main building is known as The Farm, in reference to the Olufsen estate where the brand was born 93 years ago. Designed by Jan Søndergaard of KHR Architects in 1997, it was inspired by traditional farmhouses in the region, which feature a similar three-wing style with a courtyard at the centre. With its ventilation system built on natural air flow and mechanical fans, this open-plan wood, concrete, steel and glass office block is not only as design-driven as the brand, it's also sustainable. It's fitting that the lush grounds are dotted with grazing sheep.

The Farm is one of three buildings in Struer; the other two date from the 1960s and are home to B&O's aluminium factory and the Innovation Lab (formerly the assembly workshop, which is now based in the Czech Republic). The campus employs a staff of 600; worldwide the company has 1,000 employees. Inside the Innovation Lab, designed by Copenhagen-based architecture studio Mtre, elements such as the old conveyor belt for parts have been left intact in a nod to the building's former life. Where once factory workers toiled, researchers and sound engineers work side by side in a leafy, open-plan space, working to create the brand's audio and television ranges.
---
The Innovation Lab
Sound science
Key to B&O's success is the brand's stringent quality control. Technology specialist and Tonmeister, Geoff Martin, who moved here from Canada in 2002, is the ears of the company. When he arrived he was told: "Welcome to Struer. If you want to hear any sound, you have to make it yourself." And that's what he's done since. Martin tests the sound of the speakers before they are released. "My job is to find errors in speakers. I typically listen to everything from Slipknot to Gregorian chants and compare what it sounds like to what it should," says the professional musician and amateur engineer, before turning on "Bird on a Wire". The room comes alive as a drum strikes the beat and Jennifer Warnes's soothing voice fills the room. "I've listened to this song ever since 1989 so I know what I'm listening for," says Martin, seated at the centre of an isolated 25-tonne steel box, enclosed by three walls and a vault-style door to lock in all sound. But testing a product in here isn't enough; Martin tests each speaker in up to five different spaces. Neo Kaplanis takes these trials to another level.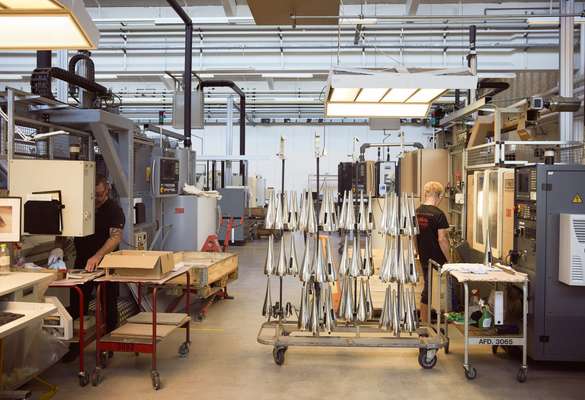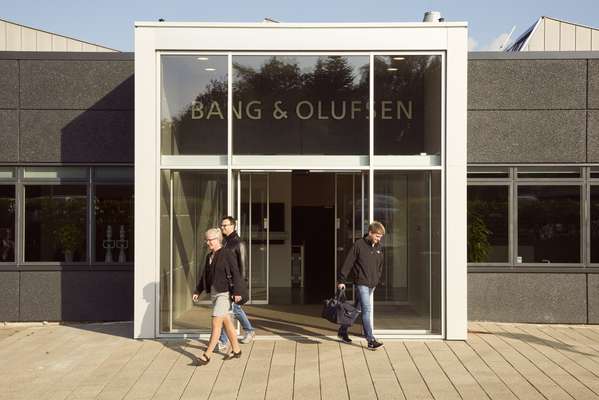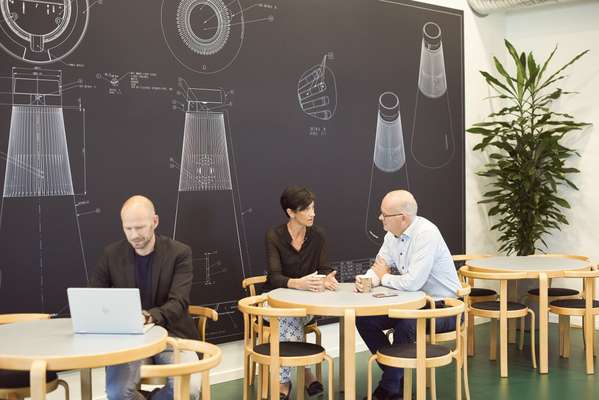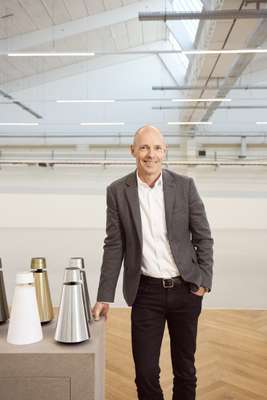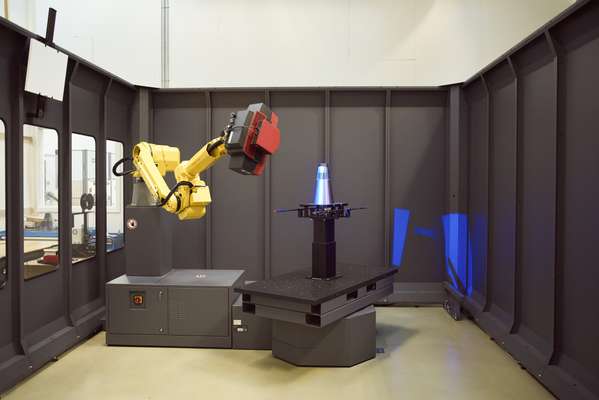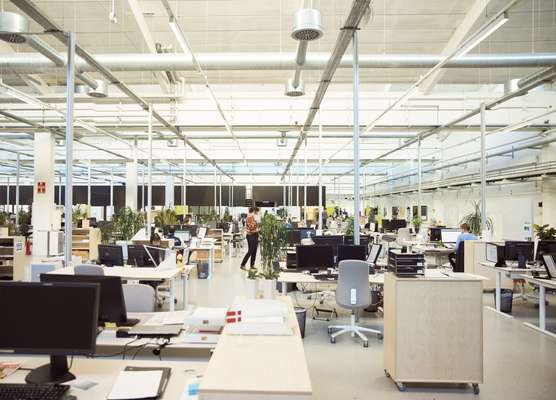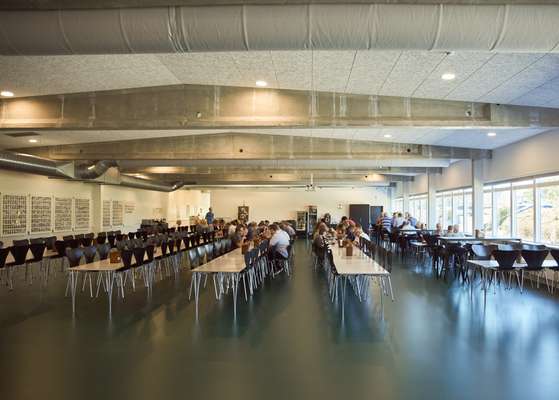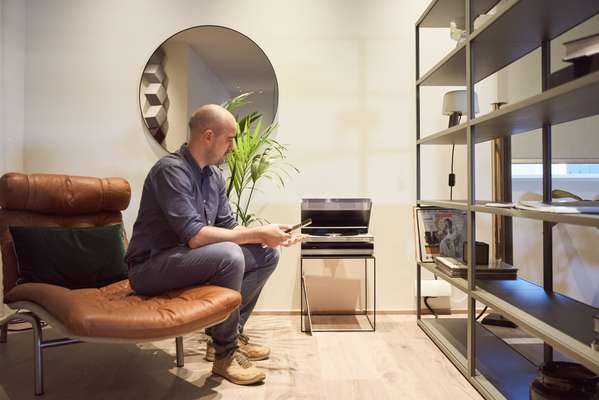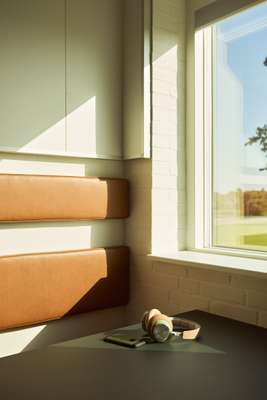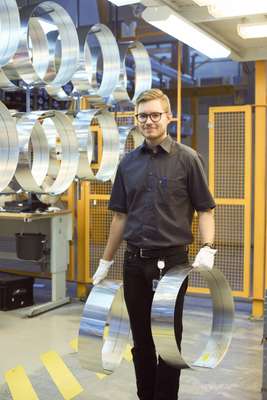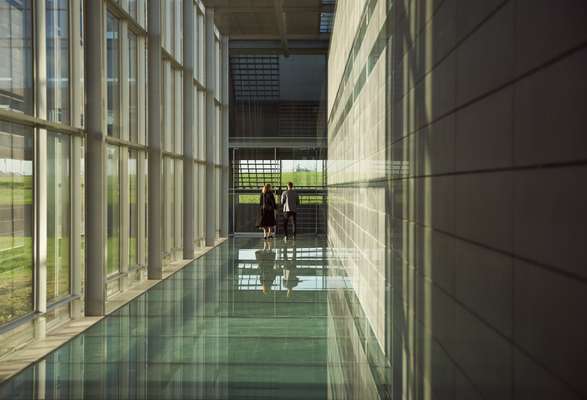 Kaplanis is a London-based sound specialist who commutes to Struer every week to run the Virtual Reality Lab, which can simulate how sound behaves in any environment thanks to a series of strategically placed speakers and microphones, allowing the team to perfect the output. "Your auditory memory is very short; we wanted something that can recreate the sound of thousands of spaces and is able to switch quickly, so that you can make a true comparison and detect errors more easily. We're the only company that has something like this," says Kaplanis, as he demonstrates what the music would sound like when played in the Golden Hall in Vienna as compared to a small living room.
Just as innovative is the Lab's new BeoHome. From the outside it looks unspectacular but if you ring the doorbell and are let in, you find yourself in what appears to be a beautiful home, kitted out with Danish mainstays such as Hans J Wegner chairs. And, of course, a vast range of B&O products.
The house was built to demonstrate to dealers and partners how to integrate the company's collection with "smart home" systems such as Google Home. "Like most Danes I grew up with Bang & Olufsen," says CEO Clausen, as he takes a seat in one of the oak Wegner chairs. "BeoHome shows how our products fit into a modern way of engaging with technology in your home."
---
The location
Space to spread
"We're influenced by where we come from," says Clausen. "Struer may not be the most happening place but it's close to the fjord and it's a nice excuse to get up for a morning run. We bring partners here regularly. There are no distractions and it's a good space for cooling down," Some 20km from the HQ, B&O has a retreat where core partners and staff come for meetings, conferences and team days.
It pays to have this amount of real estate, something that would be unaffordable in a city such as Copenhagen. "We're based out of Struer but are a global company. That's our strength," says Clausen, noting that the business represents 30 different nationalities, with almost four out of 10 employees hailing from abroad. "Everybody comes here because they believe in the brand."
---
Employee experience
Loyal following
Team outings, such as trips to Cold Hawaii – as the surfing spot in nearby Klitmøller is known – deepen the shared B&O bond and the bountiful buffet lunches in the canteen of the Innovation Lab keep morale high. Just how loyal employees are to the company is evident when you survey the canteen's gallery. One entire stretch of wall is hung with more than 1,000 black-and-white Polaroid portraits of all the staff members who have been here for 25 years or more – and there's little room left. One of the faces on the wall is that of Finn Klint, nicknamed "Polishing Finn", who has been with B&O for 42 years. He followed his father into the business and works as polishing specialist in the factory where B&O's iconic aluminium parts – from weighty, polished remote controls to speaker cases – are produced. "I'm a big fan," he says. "I started working here in 1976 and remember when we got our first factory robot 20 years ago. We had never seen one before. Now we have many."
---
A new generation
No slowing down
The B&O bug catches on fast. Jakob Kristoffersen is the brand's concept and design manager; when he's not jetting around the world, he splits his time between the offices in Copenhagen and Struer. "I grew up in Jutland and when you're studying design you always hear of Bang & Olufsen," says Kristoffersen, who came on board when B&O's former ceo, Tue Mantoni, was looking to attract a younger target group with the offshoot B&O Play. Today, this segment – which was recently integrated into Bang & Olufsen – is what's driving half of the business.
"It's good to renew a company's thinking every once in a while," says Kristoffersen. "There's a story behind each one of our pieces. In many ways we work like a fashion and interior design brand would and we've collaborated with labels such as Saint Laurent."
The range is introducing the company to a new generation of customers and a new generation of future staff too. "This is my passion, not only work," says Kristoffersen, as he dashes off to the airport to catch his next flight.
The verdict
B&O's aesthetic is shaped by its native Denmark just as much as its dedication to good, simple design. The atmosphere is upbeat and that's down to the Danish quality of life, encouraged throughout the HQ.