Design of the times / Global
Best in class: Mexico City
Handsome interiors shop Taxonomía caters to a discerning clientele who shun the traditional in favour of contemporary homegrown products and Mexican manufacturing finesse.
Mexico has historically had a bad rap when it comes to product design, with even Mexicans themselves showing more interest in foreign design than in fostering their own. The explanation for this trend is simple and forgivable: as parts of the country steadily prospered after the Second World War, buying imported goods became a sign of prosperity. That mentality, however, is now shifting.
The country has a long history of craftsmanship and a rich supply of raw materials to draw upon, such as barro negro (black clay) from Oaxaca, tezontle from central Mexico and obsidian from the state of Michoacán. Retailers in the capital are slowly awakening – or, rather, reawakening – to this abundance of native wealth. One of the first is Taxonomía.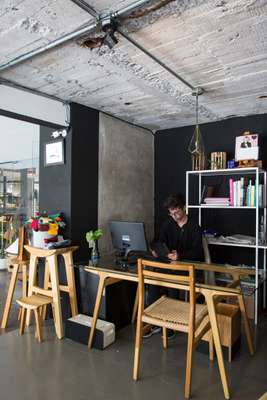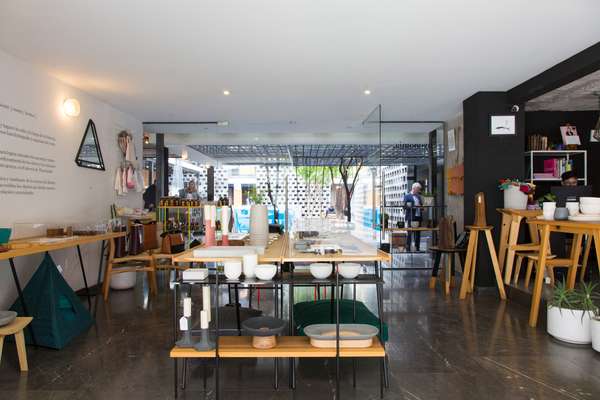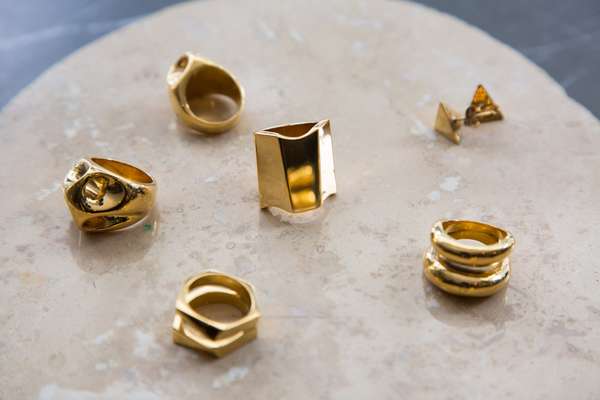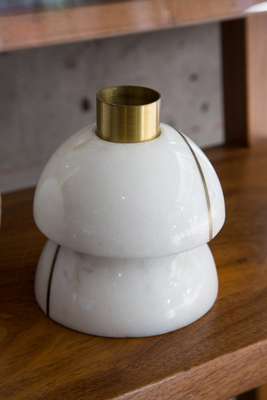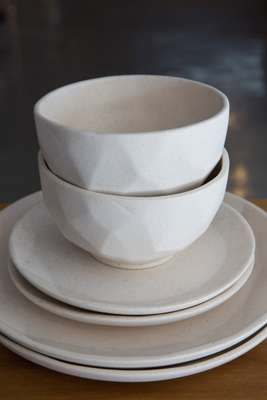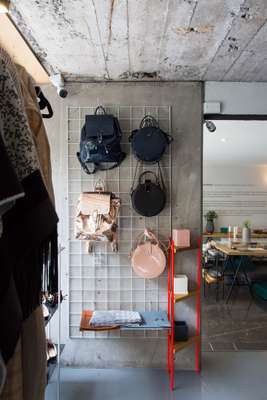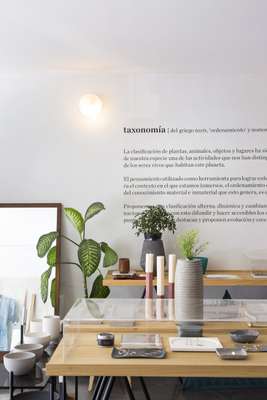 This glass-fronted shop in Colonia Cuauhtémoc opened its doors in 2015 and specialises in modern Mexican design. Founder Laura Natividad, who also runs the interior-design studio Nomah, has selected more than 85 brands from across the country, all of which eschew the stereotypical view of Mexican design. "For many years Mexican design has been typecast in a very traditional style but it is a reality that we no longer identify with, which is why there is an emergence of new ideas that rescue these traditional techniques but add a more contemporary flourish," says Natividad.
Among some of the most covetable products on display is furniture by La Metropolitana. The studio blends a pared-down Scandinavian aesthetic with Mexican materials, such as tzalam wood from Yucatán, and won its renown after kitting out Michelin-starred chef René Redzepi's Noma pop-up in Tulum. All of La Metropolitana's pieces are made just down the road from Natividad's shop, in the rough-and-tumble neighbourhood of Doctores. Co-founder Rodrigo Escobed specifically chose the location as a way of bringing jobs and life to the area.
Besides furnishings, smaller homeware and accessories can be found here too, including a ceramic tableware set by Jalisco-based Dolce Utopia and weighty candleholders by Más, a design studio that specialises in concrete. It's a fitting choice as Mexico is one of the world's largest producers of concrete and the material is ubiquitous across the capital.
It's clear to see that Natividad's passion project has a cultural agenda. By bucking trends and changing the conversation, she is helping a new crop of designers come to the fore and it's down to people like her that Mexico City was named the 2018 World Design Capital. If Mexicans are to rediscover the beauty and sheer utility of their design heritage, they need to start somewhere – and Taxonomía is a better place than most.
taxonomia.mx
What: A selection of contemporary design from Mexico, whether you're after new threads, ceramics or sturdy furniture.
Where: The shop is located at 73 Río Amazonas, a lively street in the colonia of Cuauhtémoc, known for its restaurant scene.
Who: Laura Natividad, interior designer and founder of studio Nomah, opened Taxonomía in 2015.
---
Granite mortar by Ayres
A modern, sleek take on an indispensable Mexican kitchen staple.
Hand soap by Persea
The country's premium cosmetics label, branded by Savvy Studio.
Trousers by Takamura
Futuristic menswear by designer Guillermo Vargas.
Shoes by Sofia Prado
Simple yet elegant heels that exude 1920s nostalgia.
Backpack by Juana la Loca
An everyday essential, resplendent in patent leather.
---
Report card
Putting local talent on a pedestal is essential for strengthening Mexico's design scene. But Taxonomía needs to take care its brand doesn't get lost among the many copycat concept stores popping up across town.