Cosy index / Lisbon
In safe hands
The home of one of Portugal's leading architects now belongs to a family friend and is a much-treasured modernist masterpiece.
The gateway to Lisbon's port is a busy place. Here, where the River Tagus meets the Atlantic Ocean, colourful container ships crisscross each other in their droves. Yet there's also serenity to be found, as José Dias Silva can attest to. The 78-year-old has been peacefully overlooking this panoramic view for the past 40 years from his modernist home in Lisbon's coastal suburb of Algés.
While he's kept the residence in mint condition, his ownership came from misfortune. Built as a personal home in 1967 by one of Portugal's most prolific architects, the late Francisco da Conceição Silva, it was abandoned when he fled to Brazil after an attempt on his life during the Portuguese revolution of 1974. The home then fell into the hands of Dias Silva, a family friend of Conceição Silva.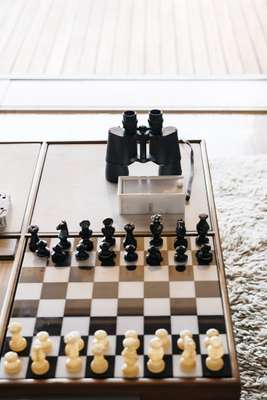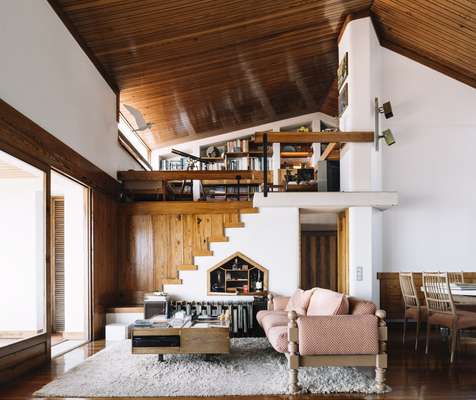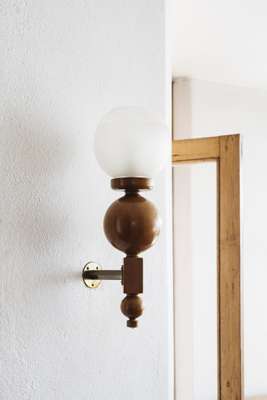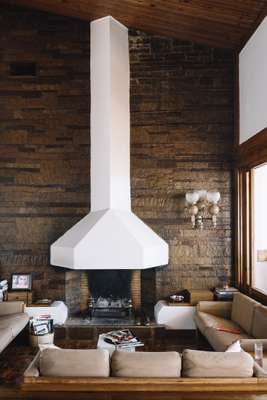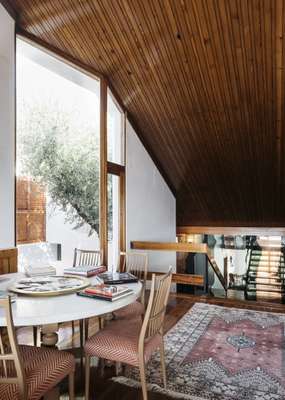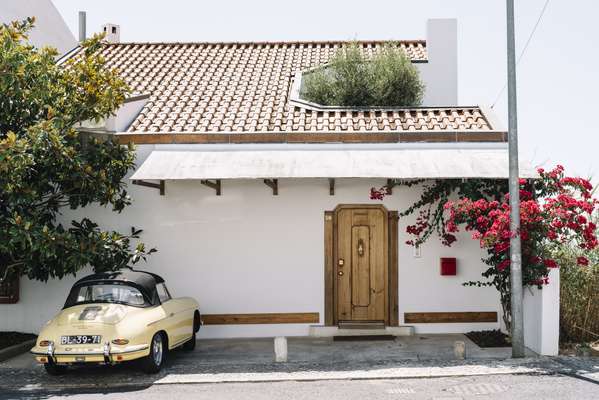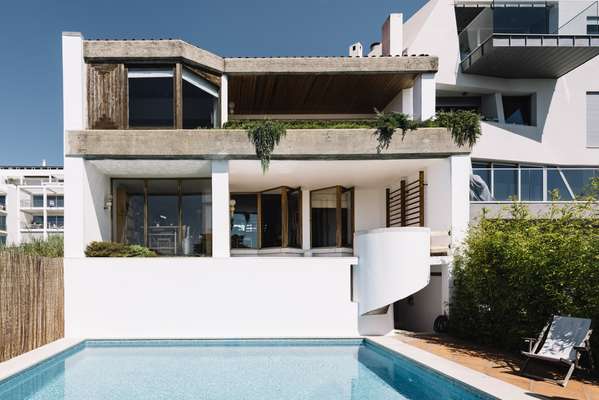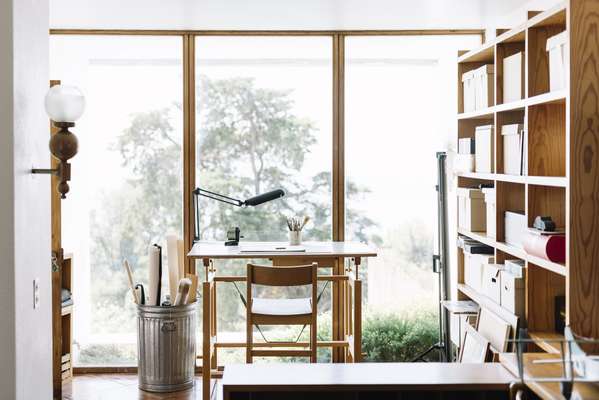 The residence reflects many of Conceição Silva's signature traits (seen in his modernist masterpieces, such as Sesimbra's Hotel do Mar), particularly the pairing of varnished wood and exposed concrete.
"My father was a great fan of Le Corbusier but he didn't like colour," says Paula Silva, the architect's daughter, who returned to Portugal after her father's death in 1982. "You can imagine how much detail goes into a place when it's the architect's own dream home." The house incorporates local materials, from Portuguese limestone to terracotta floor tiles, and cleverly designed details are scattered throughout. These include two orange-tinted slit windows positioned on opposite walls of the living room, which naturally illuminate the home during sunrise and sunset. An image of a naked female form, by artist Espiga Pinto, is discreetly painted on the wooden panels outside the master bathroom.
Conceição Silva's wife Carmo Valenta, an interior designer, designed the furniture to be as unobtrusive as possible, using leather and the same wood found in the rest of the house. The couple detested doors so most rooms simply do without. "My father wanted spaces to be open and unobstructed; he didn't even add bannisters to the staircase because he felt it was against the original, solid shape of the stairs," says Paula.
Despite the original owners' influence on the house, the current resident's affection – and personal imprint – is unmistakable. "Our house was always filled with artists, writers and creatives," says José João Silva, the current owner's son. "My father has always collected art and we became friends with many of the greats; people whose works are spread all around the house." Pieces from artist Paula Rego, painter Júlio Pomar and printmaker João Hogan can all be found here. "I think art should be an integral part of any house," adds Silva senior. "I wanted to be an architect myself." Though his wish didn't come true, his embellishment of Conceição Silva's original dream proves he has authorship of his own.