Observation 1 / Warsaw
My house is your house
On an area of parkland in central Warsaw stands a small settlement of wooden Finnish homes. A legacy of postwar hardship, these days they stand as a striking symbol of peace and friendship.
The walls of the cabin carry something of a theme: Finnish flags (the blue cross of the siniristilippu), Finnish photographs (Helsinki in summer), Finnish maps (land surveys of various regions or maakunta) and Finnish books (The Kalevala, an anthology of folklore). "The only thing missing is a sauna," says our host Pawel Kiljunen, admiring the surroundings.
It's hard to imagine where they'd put it: the cabin comprises two small ground-floor rooms. Nevertheless, Kiljunen emphasises that this bungalow is just the sort of thing that helps his countrymen and women feel at home: it's simple and unpretentious, and carries a smack of the great outdoors. Outside the cabin, things are equally Nordic. The small building is overshadowed by drooping trees, which cast long shadows in the twilight. As the light fades the place starts to feel like one of Tove Jansson's eerie illustrations.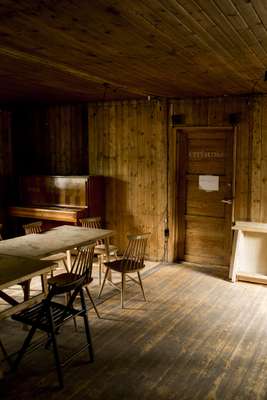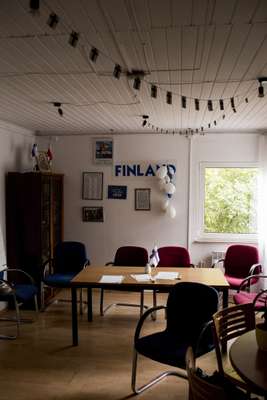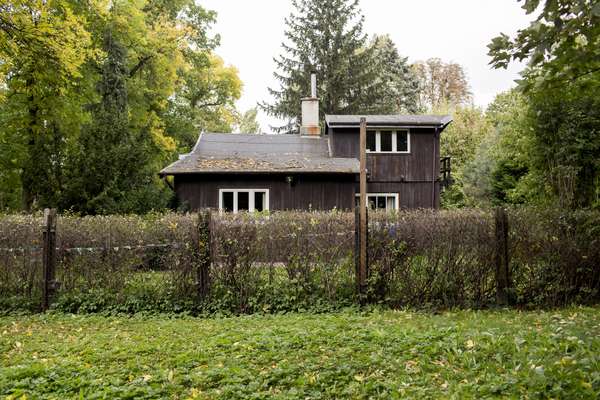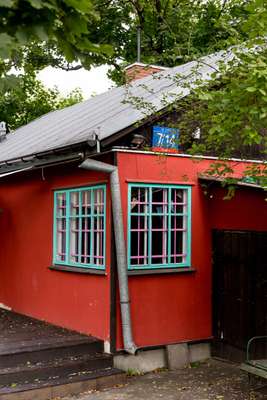 Despite appearances we are not in the middle of Moominvalley – or even in Finland. We are stood in central Warsaw within striking distance of the Polish parliament, at a settlement of houses called Osiedle Jazdow.
In 1945, after the Continuation War, a conflict which saw Finland join forces with Nazi Germany to fight the Soviet Union on the Eastern Front, Finland was ordered to pay reparations to Moscow. One small component of this was the provision of temporary homes to shelter those who had been displaced by the fighting. Nowhere was this needed more than Warsaw which, as a soon-to-be-absorbed Soviet satellite, lay in ruins.
Ninety houses were dispatched to the city, where they formed temporary communities for tradesmen taking part in the rebuilding effort. Today the largest cluster remains at Osiedle Jazdow. Of the 27 structures here, seven are still inhabited by families – one of the development's oldest residents is a man who moved into the house as a two-year-old shortly after it was erected in 1945. The other 20 are rented out to ngos to host a range of community activities, from beekeeping to traditional music.
Most intriguing of all is Kiljunen's cabin, which acts as an HQ-cum-clubhouse for the Poland-Finland Association, which has been aiming to foster greater accord between the two countries since 1928. Here the association hosts a range of activities, from Finnish- language classes to book readings for children. In the run-up to Christmas the association's members and their families gather for Finnish carol-singing and glögi (mulled wine). Come summer, the garden provides an ideal setting for outdoor parties celebrating the Finnish holidays such as Vappu (May Day), complete with sima and tippaleipä – mead and funnel cake – and Juhannus (Midsummer's Day).
The merrymaking can run late but Kiljunen ensures that things don't get too wild: "We appeal to the Finnish tradition of being on good terms with our neighbours," he says.