Fish market / Hamburg
Net gains
This German fish market is more than it seems: it's also a meeting point for early birds and night owls alike.
The tides have long since changed in Hamburg: for nearly two decades the centre has been expanding and evolving with the mega-scale HafenCity project. But one of the city's favourite features has held its position like a well-placed anchor: the city's fish market.
In a square between the banks of the Elbe River on one side and the boisterous Reeperbahn red-light district on the other, the market comes to life every Sunday morning – as it has in some form since 1703. In the wee small hours, booths pop up on the cobblestones; vendors hawk fresh vegetables, plants, spices, tea, clothing, souvenirs and, of course, lots of fish. In otherwise reserved and well-heeled Hamburg, it's one of the few places where bartering is not only allowed but encouraged. As the sun rises across the harbour's stacks of shipping containers and the skeletal bridges that loom over them, barkers scream out deals and customers yell back counter-offers. As the noises and spirits rise, everybody – and that might mean 70,000 people passing through on a Sunday morning – hopes they're getting the better end of the deal.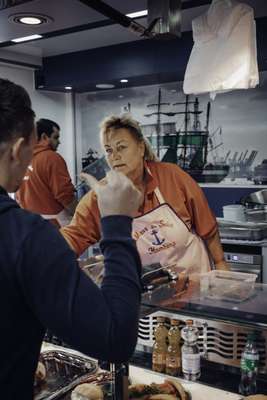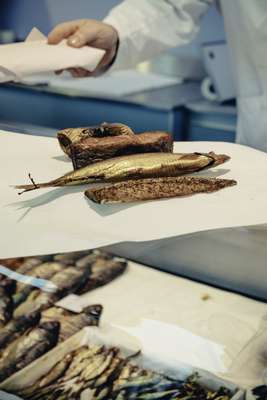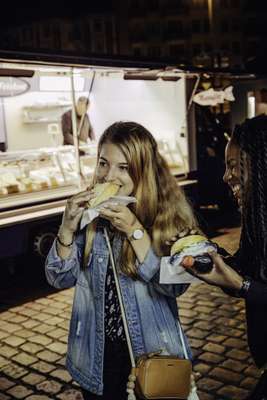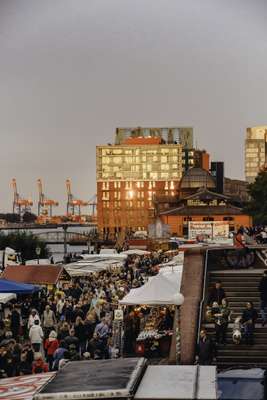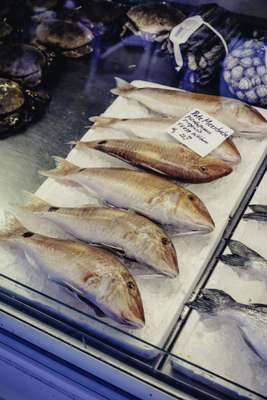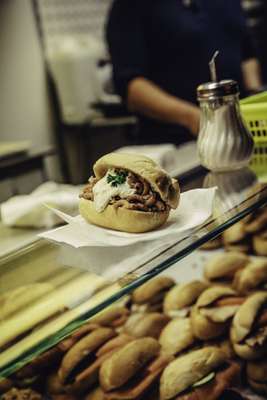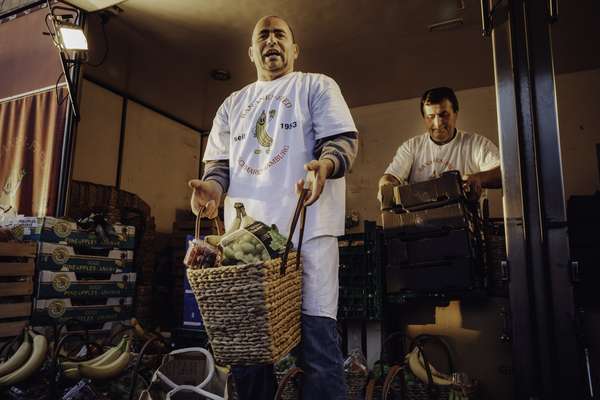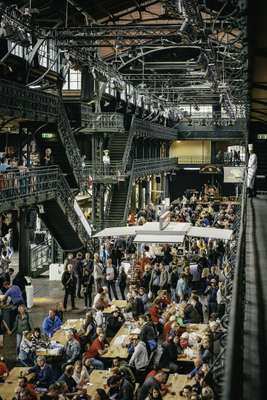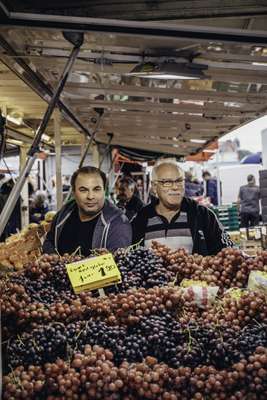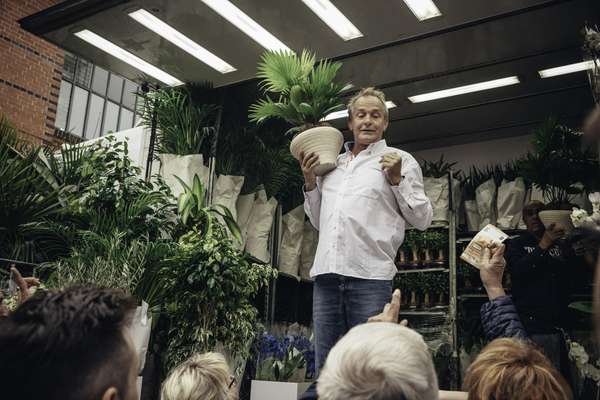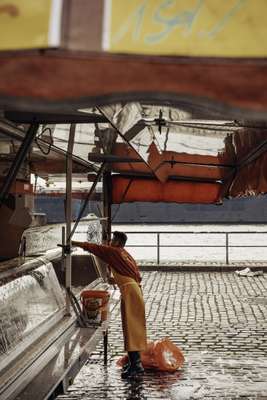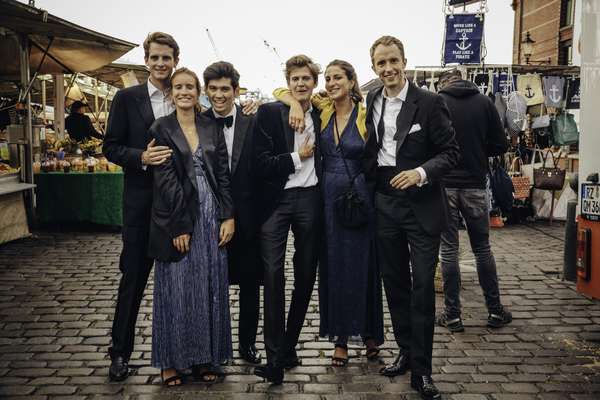 The market grew out of fishers' wishes to sell their fresh catches on Sunday mornings. Back then the city compromised its no-sale Sundays by allowing trade until Hamburgers were expected to go to church. Centuries later, the market still closes at 09.30 sharp. Wealthy older ladies from the Elbvororte (river suburbs, which are perennially posh) start their days here, getting up early to score good food and good deals. Hardcore partiers, on the other hand, come from the clubs and bars in the nearby St Pauli district to catch the last dance in the Fish Auction Hall, an indoor area where live bands play swing and jazz. Other last-ditch activities include grabbing a currywurst, fish sandwich or herring roll, or sinking a cup of coffee – and, for the more intrepid, a nightcap (morning cap?) – before heading home to sleep off a hard Reeperbahn club night.
I was painfully young in the 1990s when I lived in Hamburg and was a Fish Market regular; it was where my crowd convened to end our weekend revels (most of us didn't even have mobile phones but we certainly knew where to find each other). It was also where I procured the potted plants that slowly filled my first grown-up apartment. A loud, rail-thin Dutchman managed, more than once, to get me to buy two or three yuccas or ficus plants for the price of one so there I was, hauling way too much shrubbery through the Hamburg subway system, tipsy and weary – and happy as a clam. (Speaking of clams, I sometimes sought out bags of mussels and other shellfish and can recommend them.)
Despite all the new landmarks in this part of the city – the stunning Elbphilharmonie concert hall by Herzog & de Meuron to name just one – the old ones are still comforting and still important. These days, instead of staying out all night, when I happen to be in Hamburg I get up early to see the sun rise, do some people-watching and have a fish sandwich as only Hamburgers (sometimes jokingly derided as "fish heads" by those hailing from other cities) can make them. Maybe I'll even haggle with the plant man (different man but still, seemingly, Dutch) for some greens to take back to Berlin on the train. Some things never, and shouldn't, change.
Hamburg Fish Market in numbers:
1703: fish market settled in its current location.
1894: year that construction of the still-standing Altona Fish Auction Hall began.
1982: year when regeneration began after decades of decline.
05.00 to 09.30: summer opening hours (from mid-March to mid-November).
07.00 to 09.30: winter opening hours.
4,200: total capacity.
24 metres: height from the top of the central dome to the floor.
2 storeys: height of building.
1,800: capacity of banquet tables.
36,000 tonnes: annual weight of fish sold here.
500: number of Fischbrötchen (fish baps) sold each day during high season at restaurant Brücke 10.