Cosy index / Global
Perfect pieces
Our favourite designs to fill a calm and comfortable home.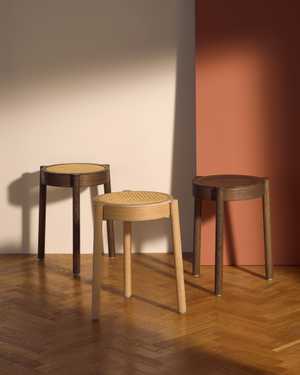 Northern is a Norwegian lighting brand that has just debuted its first furniture collection – all smoked wood, twilight colours and striking profiles. It is celebrating Nordic design by making it a little less aloof, while keeping the precision and attention to detail. The lightweight three-legged stools are available in solid oak or with cane mesh seats.
northern.no
2
Striped cushion
Karimoku New Standard
Founded in 1940, Japanese furniture-maker Karimoku has been making couches and chairs for decades. In 2009 it launched Karimoku New Standard, a collaboration enlisting global design talent. We're partial to these ultra-comfortable cushions, designed by Nathalie Du Pasquier in Milan. 
karimoku-newstandard.jp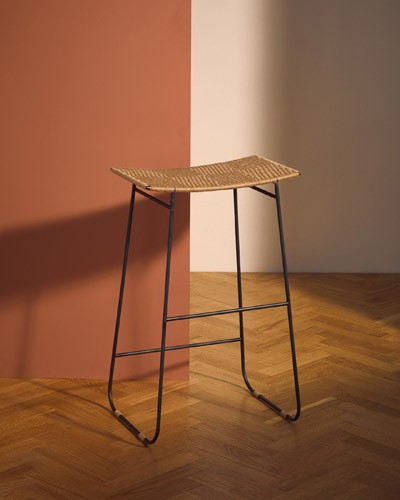 Mallorca-based Nicoletta Mantoan and Alejandro Dumon, who launched their studio in 2010, draw inspiration from materials and textures in nature. Every item is handcrafted and durable, and combines functionality, tactility and sustainability with a nod to the island. The humble but noble Shibui stool, with its elegant metal legs and jute cord seat, perfectly exemplifies their design philosophy.
2monos.com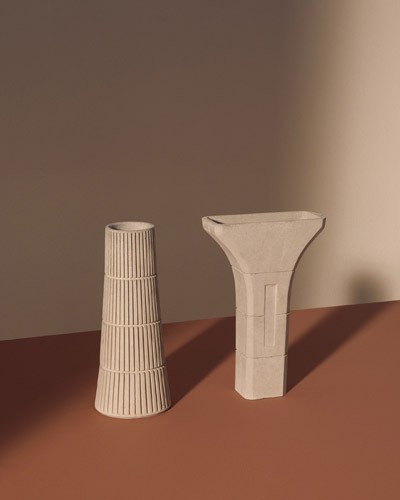 A highlight from September's London Design Festiva exhibited by Twentytwentyone, these remarkable vessels, produced in India, have been made using concrete set in 3D-printed moulds. It's the forms that make the vases fascinating: they're inspired by the pillars that support metro systems and highways in India.
Traces of Le Corbusier feed into their design – he did, after all, introduce monumental concrete structures in India in the 1950s, which remain a reference point for Indian architects to this day.
tiipoi.com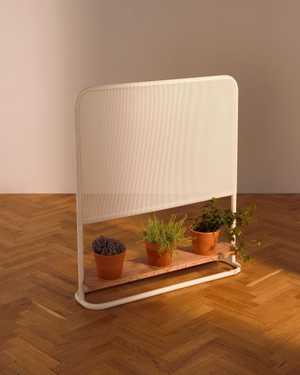 5
Sasabe screen
Los Patrones
"Made in Mexico" is a term increasingly coveted in the design industry. But while much of the work happens in Mexico City, Los Patrones has been quietly developing its brand in Monterrey. Helped by close proximity to design appreciators in the US and access to a wealth of manufacturers, the studio's practical pieces have found an international fan base. The perforated metal of this room divider is offset by a sturdy timber base.
lospatrones.mx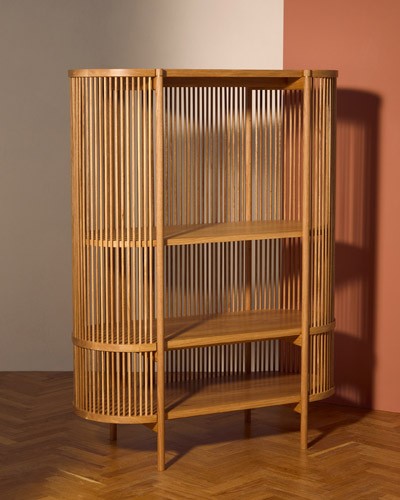 Every so often a new piece of furniture is released that adheres to every principle of classic design but still does something bold and new. Finnish young designer of the year Antrei Hartikainen has achieved just that with this stunning timber cabinet. The cleverly placed spring-loaded strips of wood support the remarkable design, forming a casing that cleverly filters light through the cabinet and can pop-out, so it can be packed down for easy shipment.
poiat.com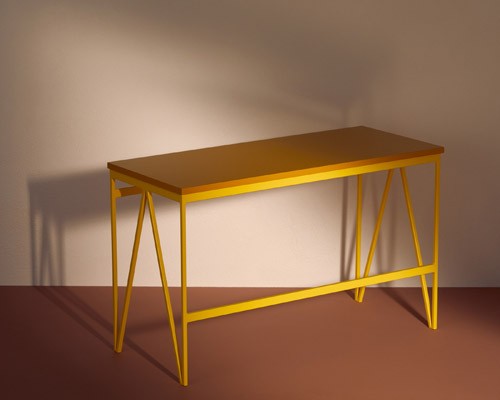 &New is a young UK brand launched in 2014 by a Finn and a Brit. The duo draw upon the rich manufacturing base of the city of Leicester to combine various materials and finishes with their penchant for bright colours. Spray coated in a way that allows the grain of the plywood seat to show through, this tactile piece certainly forms a fine perch for a food-laden dining table.
andnew.co.uk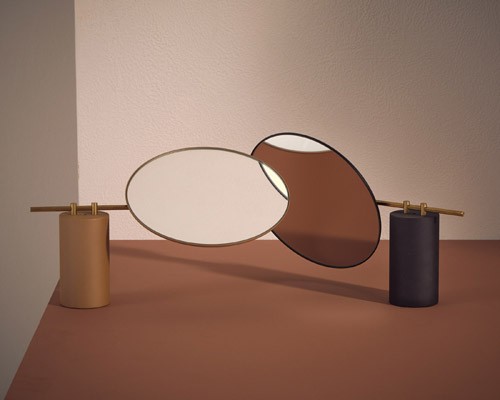 From Taiwan by way of Finland, these tabletop mirrors can be adjusted using their detachable stems to find the perfect angle for preening. The trio behind Kimu say the byword for their ethos is flexibility. That is certainly on display here with this compact piece that is available in a colourful range of bases.
kimudesign.com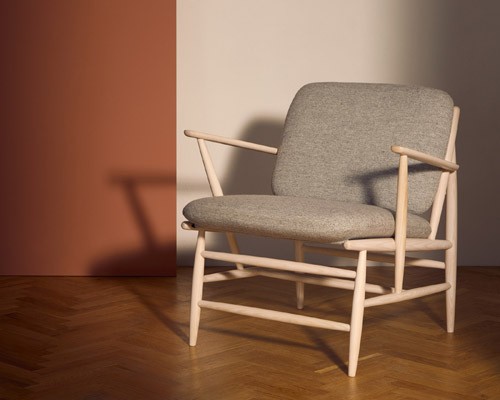 9
Von bench and armchair
Ercol
Icelandic designer Hlynur Atlason was tasked by Ercol to update a classic by Lucian Ercolani, the company's founder; he decided to launch the Von collection with Ercolani's 1950s 427 chair. Adapting and refining the original, Atlason has increased the proportions while retaining the simplicity and warmth of a piece that wouldn't be out of place in a design-minded office – or in your home. The Von solid ash bench is a versatile addition to the range.
ercol.com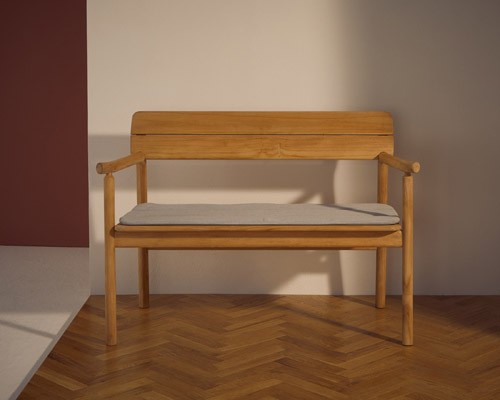 Created by Northern Irish industrial designer David Irwin, this shapely bench is constructed from top-quality teak. It is highly robust and weather-resistant for outdoor use, yet graceful enough to have a place inside the home.
"I try to marry utility, function and character," says Irwin of his creative process. "It wants to be something you want to live with, something you enjoy. I want to strip it down and keep it as simple as possible without losing its character."
casefurniture.com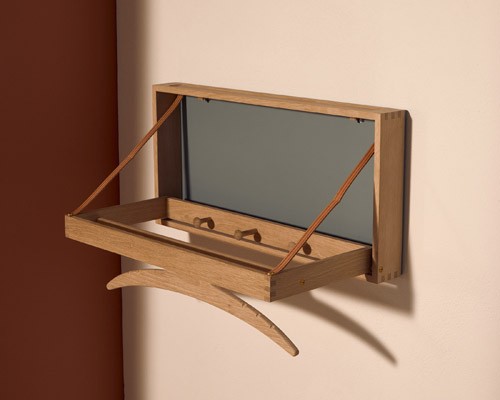 Copenhagen-based Klassik Studio has released a solid oak version of a wall-mounted valet, designed in the 1960s by Adam Hoff and Poul Østergaard. Equipped with a hanger, a crossbar and three pins, as well as two leather straps for folding in and out, this coat rack can stash several items in a relatively small spot, helping to keep your hallway or bedroom tidy. A handy little groove in the top can hold glasses and other small accessories.
klassikstudio.com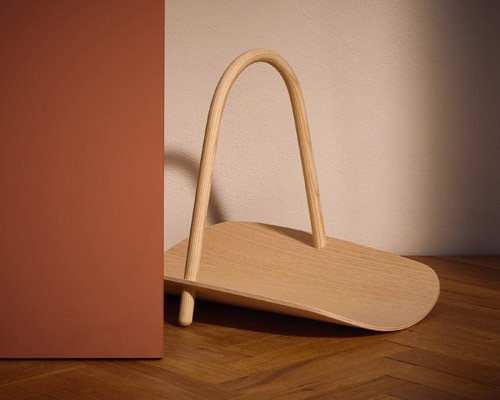 East London-based industrial-design studio Layer has come up with this shallow basket in collaboration with Denmark's Fritz Hansen. Made with a combination of steam-bent and pressed laminated wood, its sleek lines are reminiscent of flower-gathering baskets (without the twee factor of wicker). You can still take to the fields with this but we recommend using it to transport your magazines from kitchen table to couch.
fritzhansen.com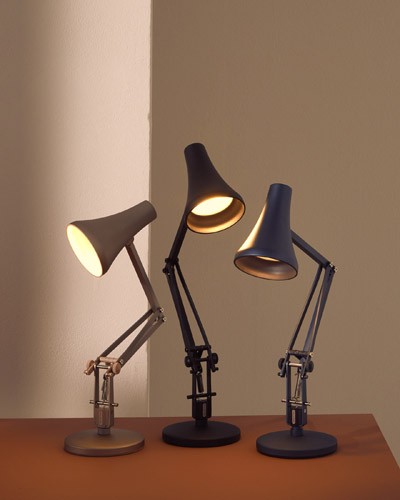 13
The 90 Mini Mini
Anglepoise
Doing everything in its power to prove that good things do indeed come in small packages, Anglepoise, which has been lighting up our world since the 1930s, brings this adorable 90 Mini Mini desk lamp to the table. Versatile and timeless, the light is half the size of the bestselling 1970s Model 90, so it slots seamlessly into the tiniest of spaces. It comes in carbon black, steel blue and warm silver and is conveniently powered by USB. The shades fully rotate and tilt up and down, while the entire lamp can spin 360 degrees on its base.
anglepoise.com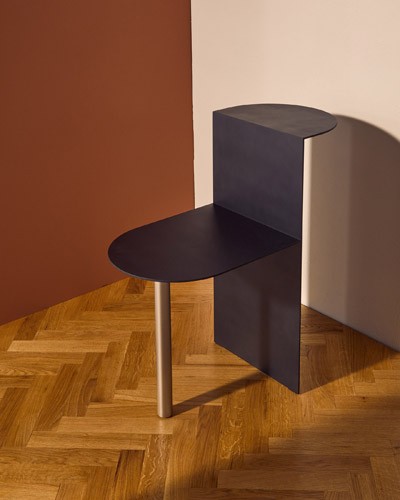 14
Piatto side table
Fucina
New Italian brand Fucina, which is dedicated to the production of metal furniture, made its debut at this year's Salone del Mobile. Its Piatto collection, by London studio Industrial Facility, draws entirely on the geometries of the square and the circle. The muscularity of the highly polished steel is masterfully contrasted with a light, minimalist appearance. The side table is a particularly breezy piece; its appeal lies in its utility and the designers' light touch.
fucinadesign.com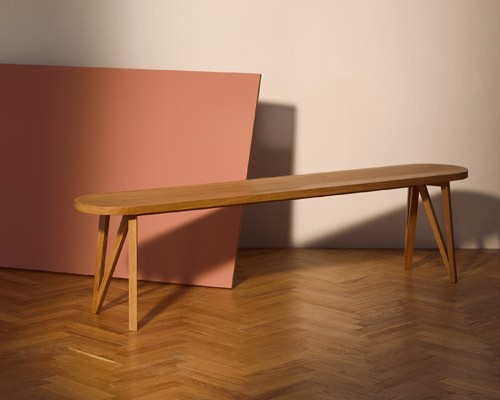 Berlin-based Loehr's designs are often architecturally inspired and its new Faber bench is no exception. Taking cues from the half-timbered building frames traditional to northern Europe, the bench is made in Germany from solid oak, which can also come lacquered in a variety of colours. The sturdy lozenge-shaped design comes courtesy of Julian Loehr, one third of the trio of brothers behind the brand.
loehr.co