Print / Leipzig
Pressing issue
The east German city of Leipzig might not be a huge metropolis but it packs a punch when it comes to its graphic-design credentials. We meet the new generation of creatives who are swapping the hectic streets of Berlin for Leipzig's wide boulevards and spacious studios.
"For me and my dog, the city's not too big, not too small," says Leipzig-based graphic designer Toni Schönbuchner, as he rubs the ears of his eight-year-old boxer Ella. She has been lolling in the sunshine on the steps of the office all day, keeping a watchful eye on the comings and goings of the students and young creatives who flock to Kolonnadenstrasse.
With just under 600,000 residents, Leipzig is pint-sized but growing faster than any other city in Germany. Over the past decade the population has risen by 13 per cent, thanks not just to the presence of big-name businesses such as Porsche and BMW but also the magnetism of its relaxed, free-thinking atmosphere. "When I came here in 2003, whole streets were empty. Nobody was living here," says Bavaria-born Schönbuchner, who arrived in the city to study at the Hochschule für Grafik und Buchkunst (HGB), one of the oldest and most highly regarded schools for graphic design in the country. Following the fall of the Iron Curtain, Leipzig – an industrial centre in the days of GDR – was filled with empty warehouses that were quickly infiltrated by artists and squatters looking to live on the cheap. These, in turn, helped shape a liberal atmosphere and set up some of the city's many galleries and music venues.
But Leipzig's past as a centre for creativity stretches much further back. "In the old days Leipzig was one of the most important cities for book printing," says Schönbuchner, who's now one third of Arc studio. "It's not like this anymore but still there's some kind of heritage in the city. When you walk through Leipzig as a young graphic designer, you recognise the nice old typography on the houses from former days. You cannot measure this influence but it's there. It would be different if I'd studied in Munich or Düsseldorf."
The city's rich history of book production was brought into the 21st century with the 2000 opening of publishing house Spector Books, which was later followed by in-house design studio Spector Bureau. Its neatly designed publications use bold typographic elements to create eye-catching books on everything from the urban regeneration of Novosibirsk to Hamburg's 1970s "sex theatres".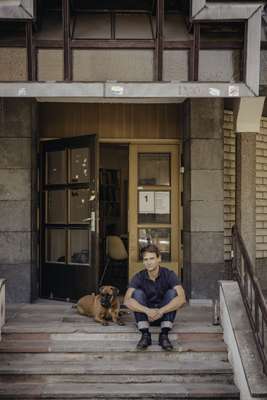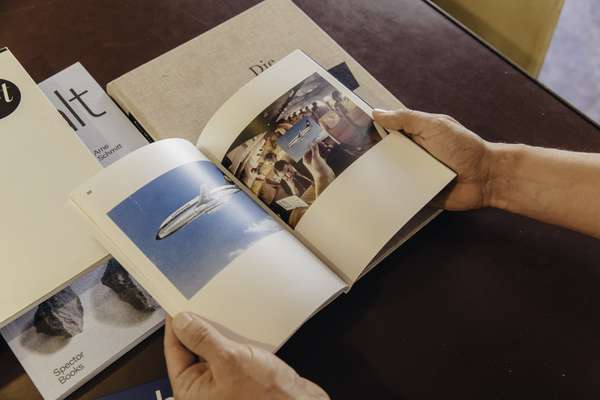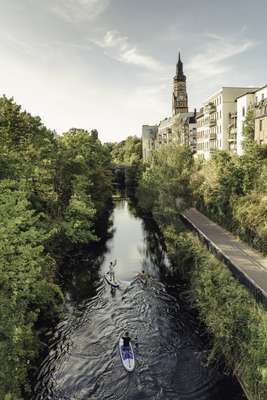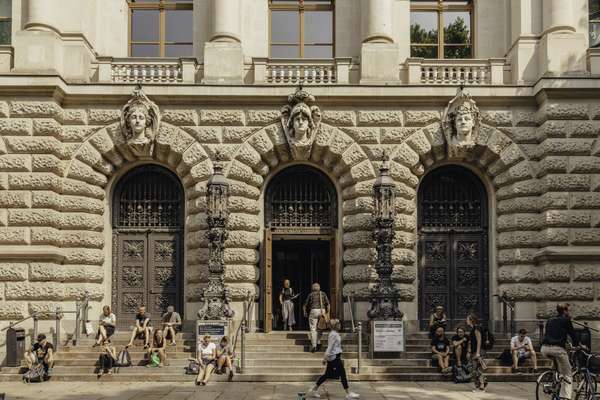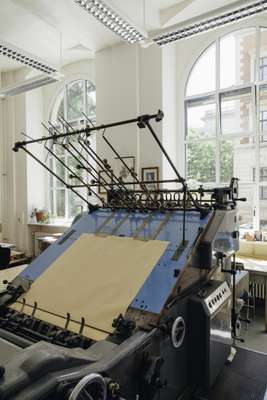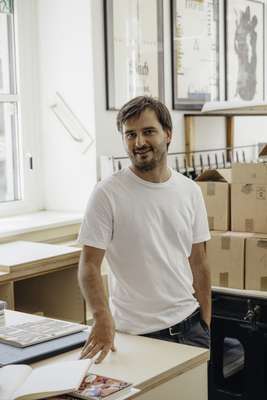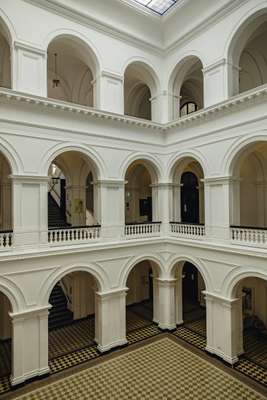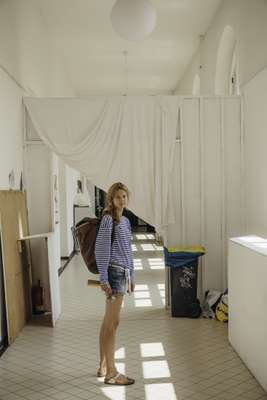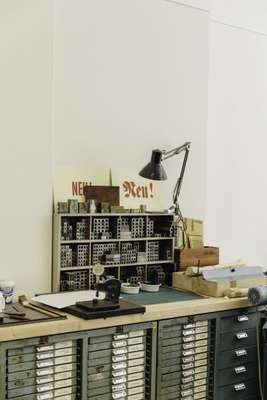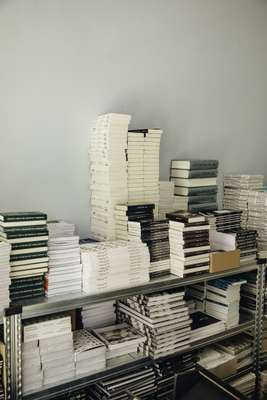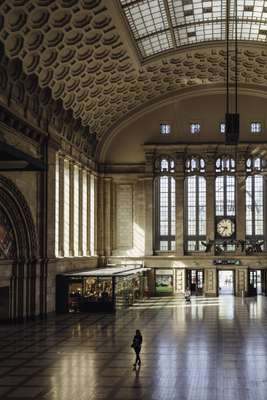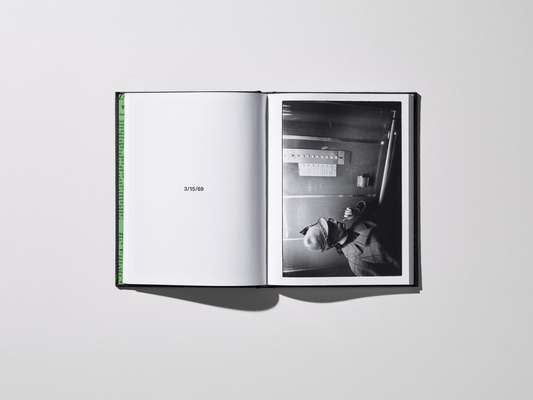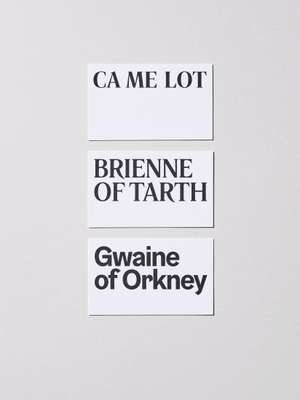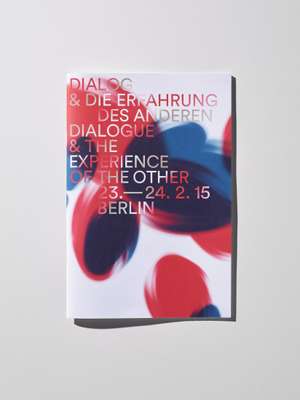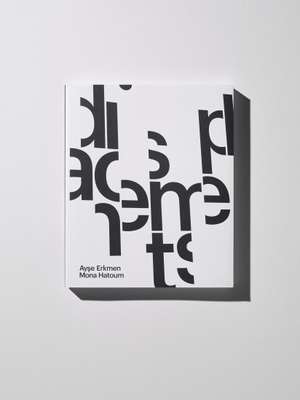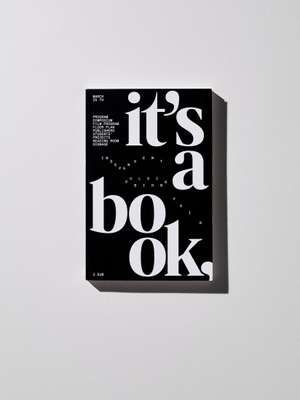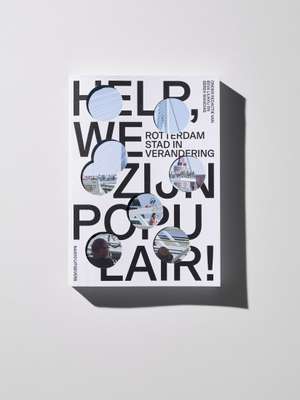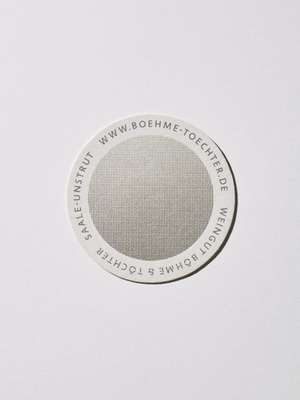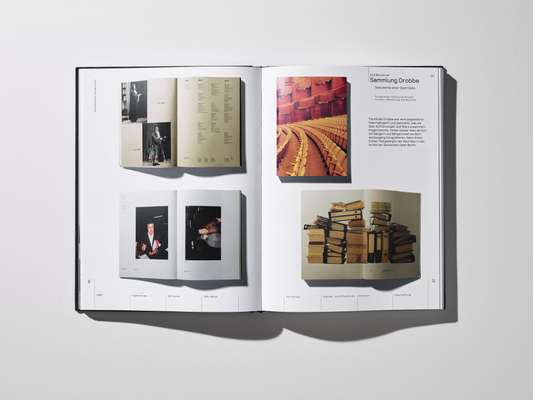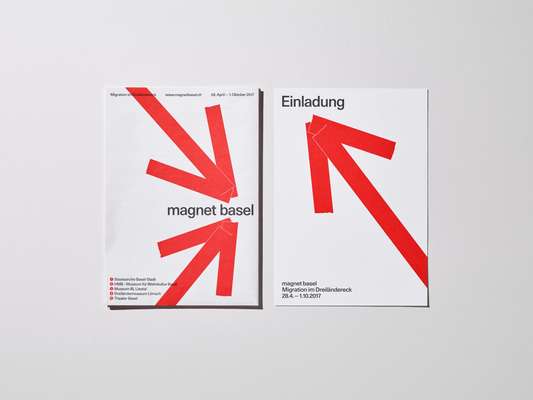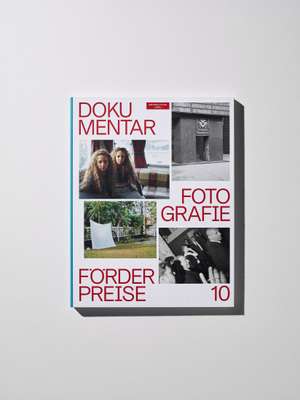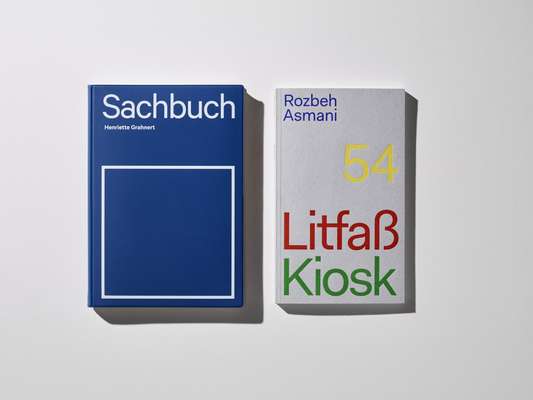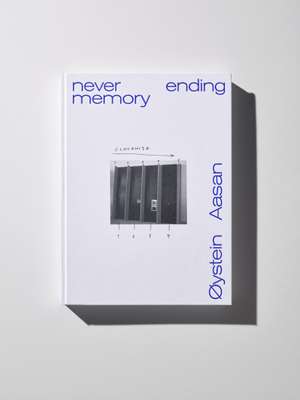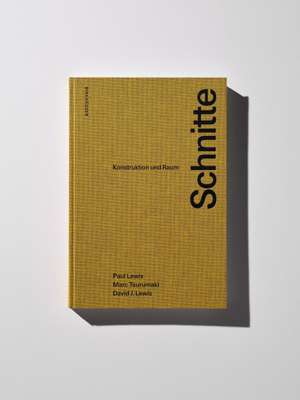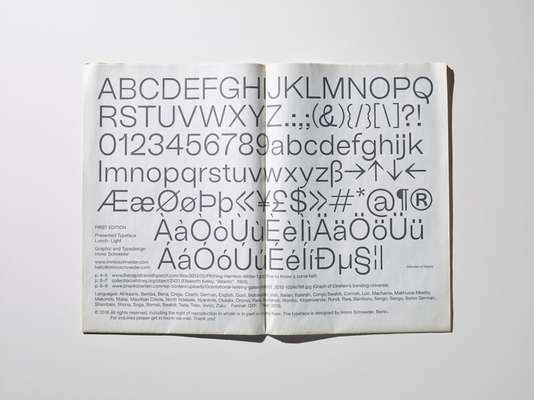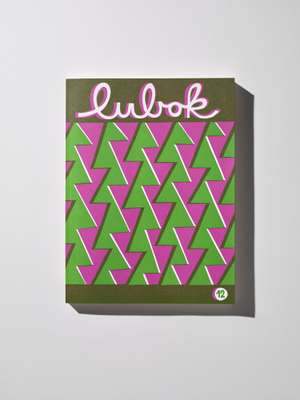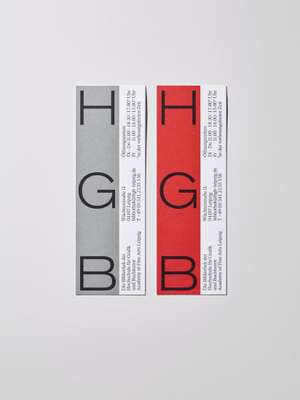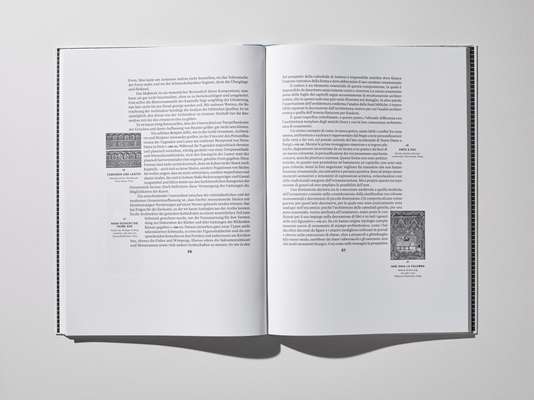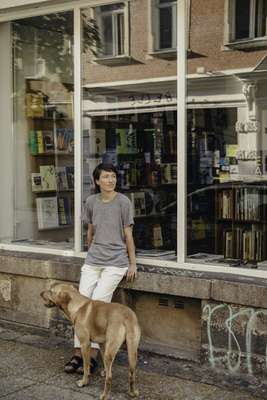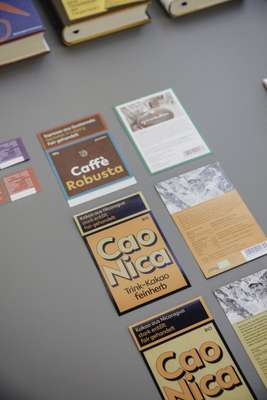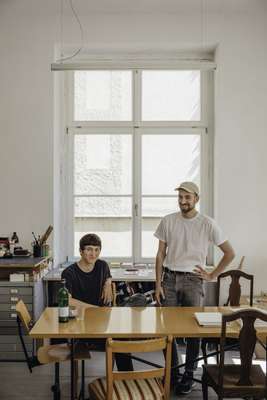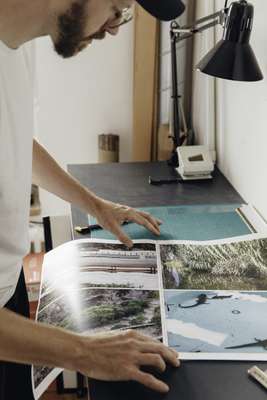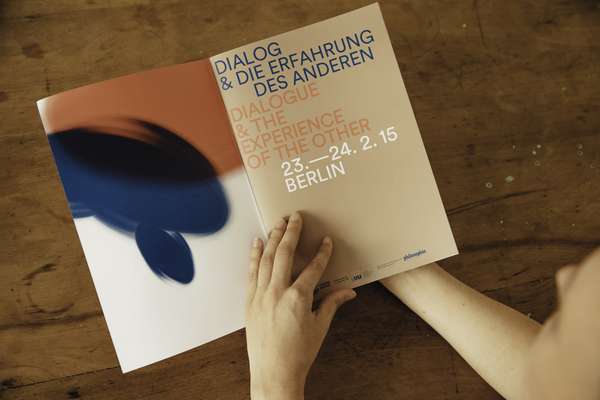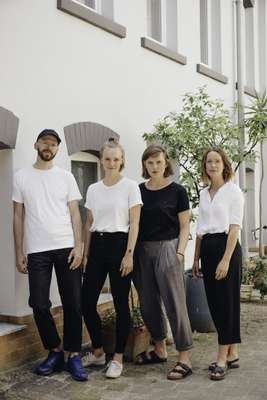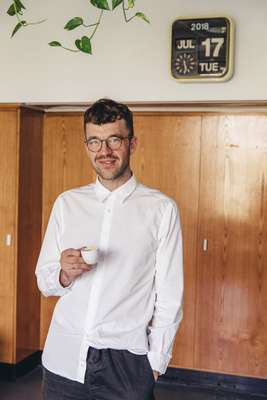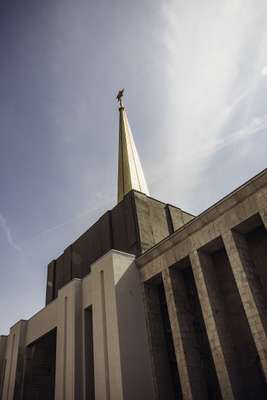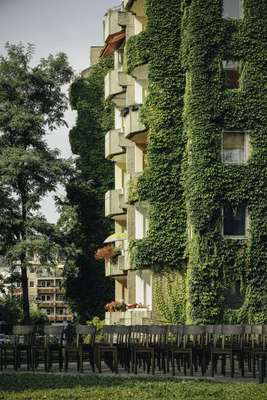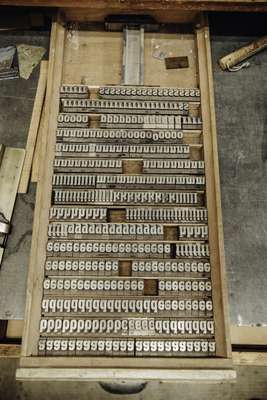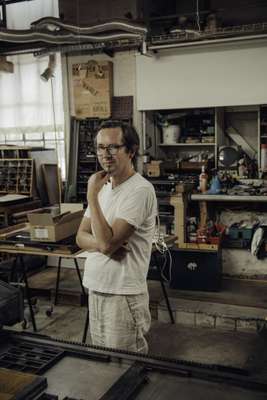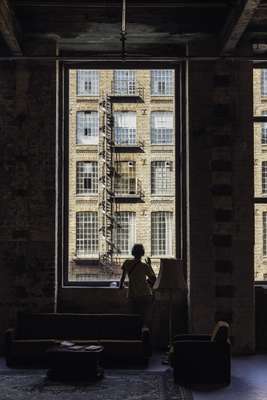 Spector was founded by Markus Dressen, an HGB graduate, along with friends Anne König and Jan Wenzel. Dressen also teaches graphic design at the academy. "One of our first books was called Liner Notes and it was about observing whether there was a special language used by Leipzig's graphic designers. We looked at the work of about 20 designers who were alumni of the HGB. We asked them to send us all the books they'd designed over the past year and we put them together as an observation of contemporary book-design aesthetics," says Dressen. The conclusion? Although there may not be an identifiable "look" that binds all these publications together, there was a certain openness to innovation and expressiveness shared by the graduates.
"The most dramatic change came in the mid-2000s when students started deciding not to move to Berlin after graduation, and started building up their practices here. I think this was very important for the city," says Dressen. "Of course there are still designers who chose to leave the city and go to the likes of London and Paris but I think they take with them all that they have learnt here."
Among this first generation of graduates choosing to set up their studio in Leipzig was David Voss, who now runs his practice out of an old toy factory in the west of the city. "I've worked for a bit in Berlin, New York and Munich," says the softly spoken Voss, who after various internships abroad chose to stay in his hometown to set up a practice. He and his cheery team produce work for contemporary-art galleries including Kunsthalle Erfurt and GfZK Leipzig, as well as the German Architecture Museum in Frankfurt. Last year the studio also designed a Bauhaus-inspired volume about modern housekeeping, published by Spector Books. Voss's playful use of typography and colourful designs has become a thread running through his portfolio, translating into a strong visual language that keeps a steady flow of clients knocking on his door.
"I would say that the scene here is more intellectual," he says. It's something that he largely attributes to the influence of his alma mater, the HGB. Founded in 1764, the school is housed in a grand late-19th-century faculty, two thirds of which had to be restored after being destroyed during the bombardment of Leipzig in the Second World War. The school houses about 500 students, a gallery and airy high-ceiling studios around a light-filled central atrium. But the most notable feature of the HGB is its extensive print-making workshops and enormous letterpress collection, which stretches across a whole wing.
Despite playing an important role in maintaining the city's legacy as a centre for printing, the weight of the school's cultural inheritance does not prevent it from cultivating a highly contemporary outlook. The HGB may house a vast collection of ancient printing equipment but a peek inside the studios of current students leaves visitors in no doubt that what is being produced here is refreshingly experimental, with walls plastered with brightly coloured prints and scrawled texts. The school (like the city) might be big on print but that's not to say that its students aren't adept at producing quality digital design. This, it seems, is achieved by encouraging them to take an interdisciplinary view on design. "It's very free and they encourage independent study," says HGB graphic-design student Immo Schneider, whose latest works include a website he designed for artist Markus Mai as well as a selection of irregularly shaped ceramic creations. "I like to dip into everything."
Leipzig is also famous for being a trade-fair town, or Messestadt. Since the days of the holy Roman empire it has been a centre for trade and has, for many centuries, played host to large-scale international trade fairs. As Leipzig-based graphic designer Carlo Grabowski explains, "this has always brought people from around the world to the city and that's why it still feels very open". Grabowski moved here after finishing his studies in Bremen, attracted by the idea of a city where he could enjoy a high quality of life at a low cost. "I liked how there was so much free space. I liked the architecture and how the streets are so wide. You have so much space just to walk, or cycle around." Bikes are certainly the transport of choice for most of the city's residents; streets are filled with cyclists whizzing down immaculately maintained cycle paths.
And when it comes to quality of life, Leipzig is leading the way, a fact proudly recognised by its residents. Rents are cheap, particularly in comparison to Berlin, which was named as the city with the fastest rising property prices in the world earlier this year. Even students can afford a room in a prewar apartment in central Leipzig, most coming complete with stucco ceilings and parquet floors. The city is also easier on the eye than Berlin, its grungy northern counterpart. But with the German capital only an hour away by train, those less willing to lose touch with Germany's larger urban centres are still drawn to Leipzig, while graphic-design studios can still maintain links with clients based in the capital.
"Berlin is so socially and culturally oversaturated," says Felix Fischer, a young graphic designer working at studio Hug & Eberlein. Like Bureau David Voss and others, the studio works a lot with small cultural institutions (big-name brands are yet to fully take advantage of the city's flourishing talent pool). Fischer made the move to Berlin a couple of years ago but only lasted eight months before heading back to Leipzig. Despite the constant speculation as to whether Leipzig is the new Berlin, he is quick to quash any comparison. "It's not at all like Berlin 20 years ago. That's just what everyone wants it to be."