Trading places / Global
Shop, read, listen
Briefing
Unique boutiques offering covetable homeware, exquisite candles and canny storage, plus a few absorbing page-turners and delights for your eyes and ears.
Japanese jack of all trades Yoske Nishiumi wears many hats, from graphic designer to DJ. "Sometimes I wake up thinking I want to open a bar or a pet shop," he says. His latest endeavour is Out to Lunch, a shop that reflects his eclectic nature and taste. First launched in Porto three years ago, Nishiumi opened a second outpost in Lisbon this summer.
After moving to Porto from Berlin with his partner, designer Svenja Specht, Nishiumi came across an empty shopfront. "I rented the space before I knew what I wanted to do with it," he says. "I thought I'd start with selling trainers, something I have always loved." That was how Out to Lunch began in 2015.
"It took about a year until Portuguese people began coming in the shop," says Nishiumi. "I think the concept was strange for them: it looked like an installation, this Asian guy eating out of his lunchbox in this glass shop surrounded by funny objects." The shop's second outpost in Lisbon is proof that the locals have come around to his project.
Everything sold at Lisbon's Out to Lunch is an original and often a one-of-a-kind. Among the wares you'll spot Japanese pouches made by the grandmother of one of Nishiumi's friends, vintage kimonos, menswear by La Paz, Farbod ceramics, raincoats for dogs by Spanish label The Painter's Wife, a rare selection of footwear – and, of course, Specht's unisex clothing line for Reality Studio. Everything is handpicked by the couple and for many of the brands, Out to Lunch is their only stockist in Portugal. "The mix is what makes things interesting; combining things that don't usually sit together but have chemistry," says Nishiumi. "From my days as a DJ, I have always been trying to make an original mix."
+351 912 276 821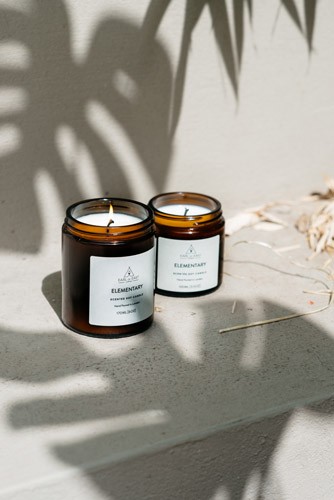 2.
Bonds: King's Cross at Coal Drops Yard
London
Bonds came about as Niko Dafkos and Paul Firmin, founders of candle, chocolate and incense brand Earl of East London, needed a place to sell their scented wares. Their always-busy Hackney spot, opened in 2017, also stocks fabrics and ceramics by local London artisans and serves a mean Allpress coffee.
The pair's bonhomie is now being transported to Coal Drops Yard, a one-time coal transfer site in King's Cross dating back to the mid-19th century that has been reanimated by Heatherwick Studio. The new, larger space features an Earl of East London lab, where candles are hand-poured. You'll also find Danish brand Ferm Living's latest furniture collection among much else. "Our current building has a lot of character so finding a space like that for the second space was one of our top priorities," says Firmin.
bondshackney.co.uk
This autumn Manufactum opened its 10th shop and the first outside Germany. The homeware goods retailer, founded in 1987, has always been selective when it comes to opening a new outpost: for its first venture in Vienna it chose a listed building in the city's first district dating from 1912.
Cast-iron pillars and panoramic windows give the space its singular character, something that design and architecture firm Schwitzke & Partner enhanced with the assistance of Austrian shopfitter Umdasch. Cherrywood display units showcase everything from Mühle shaving kits to Butterfly chairs and Japanese plant knives. "Being in our range has almost become a seal of approval," says Manufactum's managing director Max Heimann. "We're always on the lookout for new spaces," he adds, noting that another shop opens in Hanover in November. manufactum.com
Well-known Finnish design brand Iittala's latest shop is in the recently restored Lasipalatsi, a functionalist 1936-built space and one of Helsinki's most recognised landmarks.
"When we designed a shop that would fit this iconic building, we studied 1930s stores: the materials used in them and the way they were built," says Vesa Liuhanen, Iittala's retail concept manager. The result is a space loyal to the period, furnished with art deco and mid-century modern furniture sourced by design consultancy Agency Leroy. "We also decided to hide modern technology as much as possible," says Liuhanen.
Set on the site of Amos Rex, Helsinki's latest contemporary-art museum, the location is poised to attract visitors keen to view Iittala's most iconic pieces, such as the Alvar Aalto designs and Ultima Thule glassware by Finnish designer Tapio Wirkkala.
iittala.com
In a bid to cut out the middleman this São Paulo-based eyewear brand is designing frames that are as affordable as they are on trend. From its shop on Rua dos Pinheiros, Livo is setting its sights on nationwide expansion, with seven new kiosks set to open across other cities by the end of the year, adding to the six already trading.
Established in 2012, the brand's motto is a good pair of glasses "shouldn't cost your eyes". Expensive foreign labels have long dominated the specs market in Brazil but this newcomer wants to make quality glasses more "democratic" and less "gringo".
livo.com.br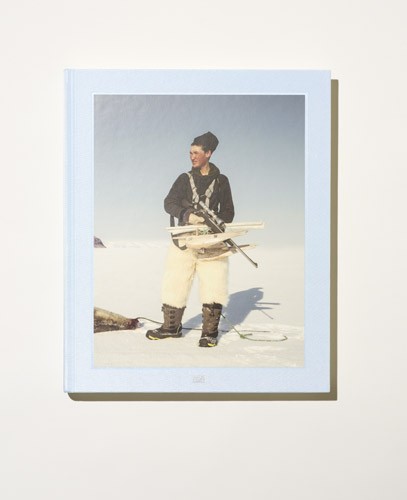 6.
Ultima Thule
By Henrik Saxgren
For his latest project, Danish photographer Henrik Saxgren embedded himself among the people of northern Greenland. The book takes a close look at the Arctic's precarious future and Saxgren's shots reveal what life is like for what could be the last generation of hunters in the Thule region.
hatjecantz.de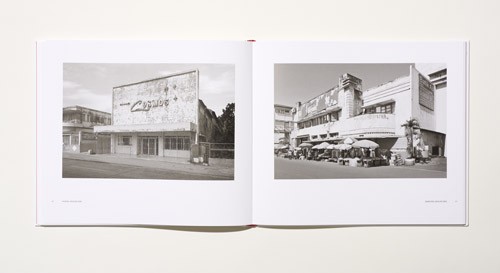 7.
Jean Molitor: Bau1haus: Modernism around the Globe
By Nadine Barth and Kaija Voss
The impending centenary of the founding of the Bauhaus school sees a number of events and publications marking its ongoing influence. This collection of photographs explores the aesthetic set out by the movement's key figures.
hatjecantz.de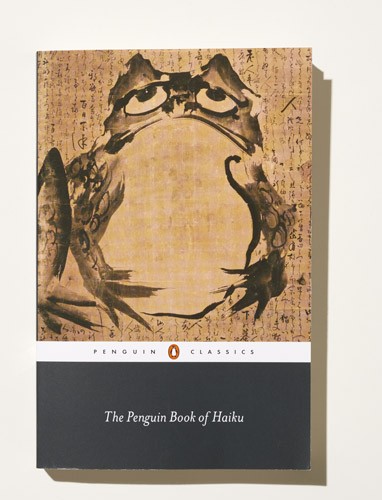 8.
The Penguin Book of Haiku
Published by Penguin
While haikus are known for their brevity – typically consisting of three lines and 17 syllables – Penguin's anthology is anything but, packing more than 1,000 examples into this 544-page volume. Also included are commentaries and traditional illustrations, making this a solid introduction to the historic Japanese poetry form.
penguin.co.uk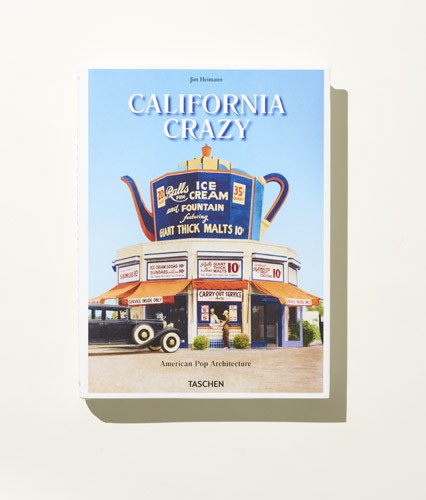 9.
California Crazy 
By Jim Heimann
A kitsch, colourful and – as the title suggests – wholly eccentric tome celebrating the playful idiosyncrasy of US programmatic architecture. The style, which rose to prominence in car-centric cities of the 1920s and was largely snuffed out by the Second World War, was an often cheaply built but evocative way to grab the attention by shaping structures in the image of the concept being touted. The book includes pictures looking like everything from cowboys to dinosaurs and doughnuts, alongside a seminal essay on programmatic architecture from David Gebhard.
taschen.com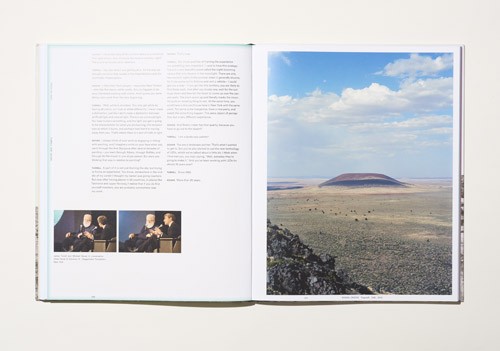 10.
Extraordinary Ideas – Realized
By James Turrell
For more than 50 years, LA-born artist James Turrell has focused on exploring the perception of light and space through large-scale installations that create illusions of physical spaces. This book provides a comprehensive overview of Turrell's body of work, from the 1960s until today.
hatjecantz.de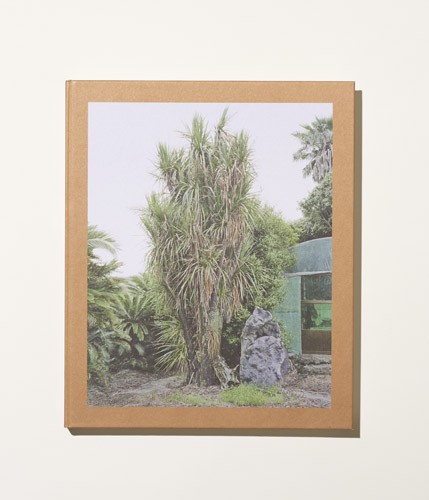 11.
Jeju Island 
By Oksun Kim
Photographer Oksun Kim's homage to the residents of South Korea's volcanic Jeju-do island is an ethereal thing. She's forsaken the hiking trails and golden beaches in favour of documenting the outpost's native flora: short, fat palms pushed too close to homes, their sloping trunks and sagging leaves impinging on parking spaces. Then there are the dense thickets of tangled firs, igneous rocks and dogged ivy. And the book? Well worth a leaf.
hatjecantz.de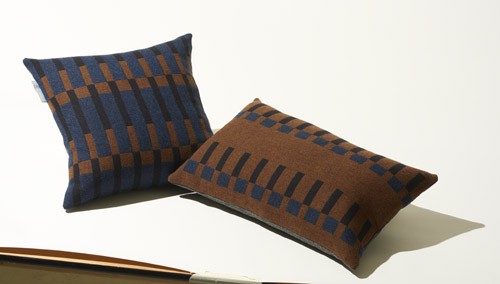 12.
Dovetail cushion
Eleanor Pritchard
Fusing contemporary UK craftsmanship with mid-century modern design, these woollen cushions are patterned with geometric shapes inspired by the corner joints traditionally used in cabinet-making.
eleanorpritchard.com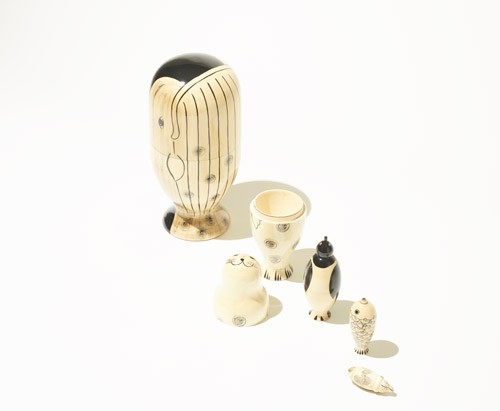 13.
Sea creature matryoshka 
Company
Designed by Aamu Song and Johan Olin, each of this Russian doll's seven sea creatures is hand-painted in the Russian town of Semenov. Their sizes match their position in the food chain: the whale swallows the seal, which gulps up the penguin, which nips the fish, which feeds on the squid, which munches on crustaceans.
com-pa-ny.com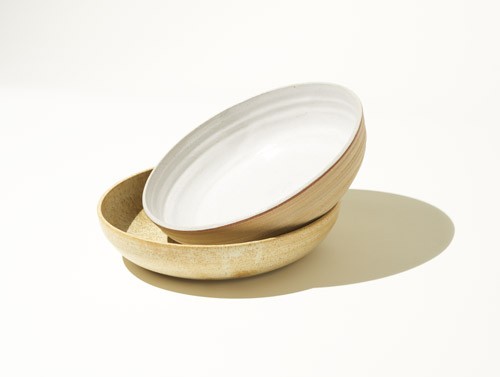 14.
Bowls
Lazy Eye Ceramics
For ceramicist Skye Corewijn, making bowls started out as a hobby while she worked as a waitress in London. But she soon began selling her creations at markets across the city and word spread quickly. Today the South African's tableware can be found at some of the city's top restaurants, including Bao and Sager+Wilde. Her covetable handmade ceramics feature muted hues and her narrow boat, moored in the east of the city, doubles as a shop.
lazyeyeceramics.com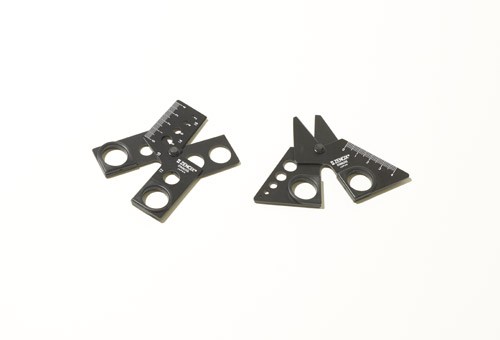 15.
Trisqule scissors
Zencix
Scissor-makers Zencix first launched its multifunctional Trisqule scissors in the 1980s. Thick blades are paired with rubber-edged handles to create cutters that double as rulers and stencils. Despite the novelty of their shape these nifty tools – designed and manufactured in Japan – are highly practical and deceptively sharp.
presentandcorrect.com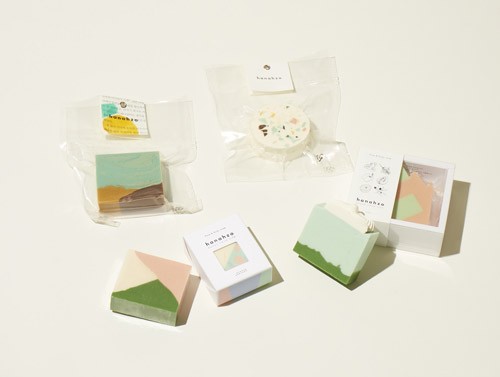 Seoul-based Hanahzo launched in 2014 under the motto "pause your life". With her vibrant designs, founder Cho Han-ah aims to add a splash of colour to daily rituals. The Korean brand's Terrazzo soaps are not only visually appealing but are also made using natural ingredients, including pearl and pumpkin powder.
hanahzo.com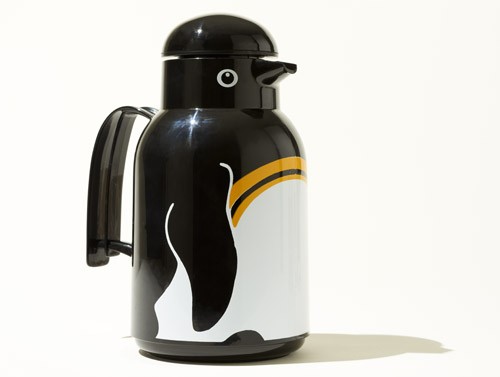 This penguin-themed thermos pours hot drinks from its beak-shaped spout and has a rotary lock that keeps its contents warm for up to six hours. The playful design comes as part of the brand's animal range, which also features a cat, dog, cow and parrot; proof that the century-old German brand is still young at heart.
helios-wertheim.com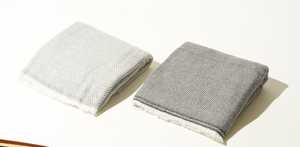 18.
Cashmere throw
Slate + Salt
Wrap yourself in one of these snug throws by homeware and accessories brand Slate + Salt this autumn. True to the brand's fairtrade ethos, each item is handmade by a Nepalese non-profit artisan group, which trains and employs disabled weavers.
slateandsalt.com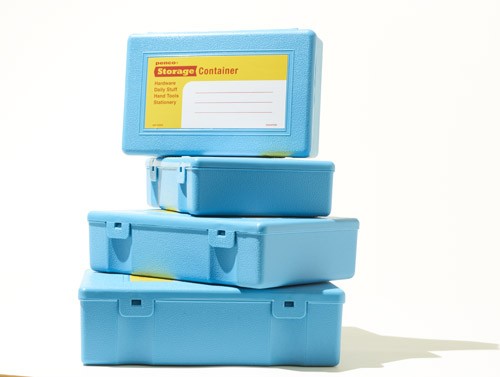 19.
Stacking box set
Present & Correct
London shop Present & Correct opened its doors in 2009 and carries its own designs, as well as accessories and stationery from around the globe. Its versatile box set is designed for everything from pens to packed lunches and can be neatly stacked, or the containers can be placed one into the other to save space.
presentandcorrect.com
20.
Trivet and serving board
Case Furniture
Designer Gareth Neal has teamed up with retailer Case Furniture to produce a small line of kitchenware, which includes this trivet and serving board. Made from oil-treated beech, the boards can be used in the kitchen or in the dining room as serving platters.
casefurniture.com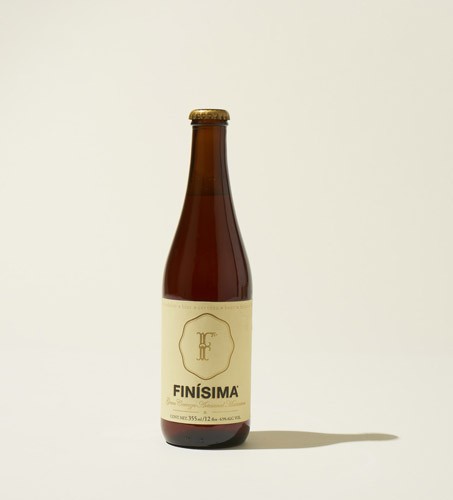 This Belgian golden ale, brewed by Bebidas Primordiales in Monterrey, Mexico, is a medium-bodied ale fermented with Belgian-type yeast, which gives it that distinct spicy and fruity flavour. The bottle's classic design is a tribute to Mexico's golden age, when the country was renowned for its arts and design scene, a revival of which is in the works.
cervezafinisima.com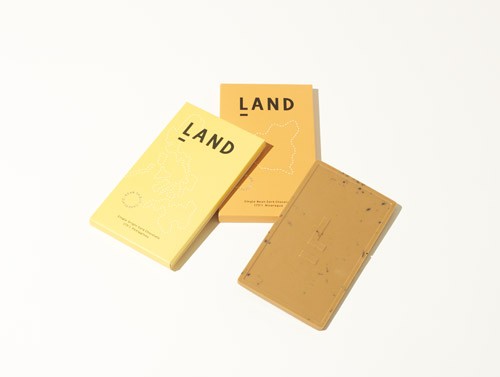 With the launch of Land chocolate in 2016, former bbc radio producer Phil Landers fulfilled his long-held ambition of running his own business. The factory is based in a former furniture-maker's workshop in London's Bethnal Green, where Landers and his team can be found roasting, winnowing, grinding and conching cocoa beans from Venezuela, Guatemala and the Philippines.
landchocolate.com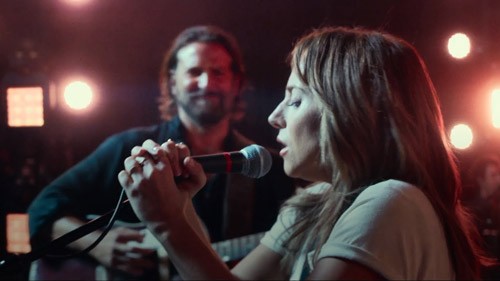 A Star is Born (2018)
Directed by Bradley Cooper
Hollywood's sturdiest rags-to-riches story first arrived in theatres in 1932 under the title What Price Hollywood? The idea caught on and there have been three versions of A Star is Born since, all with eerily similar story lines. This fifth interpretation stars Lady Gaga and Bradley Cooper and had critics relishing its camp classic credentials following its premiere at the Venice Film Festival.
Fahrenheit 11/9 (2018)
Directed by Michael Moore
In 2004 Michael Moore rode a wave of enthusiasm following the release of his documentary Fahrenheit 9/11, a harsh critique of the presidency of George W Bush. Moore returns with this rallying rebuttal to the age of Trump and while it struggled to cut though political fatigue in the US, hopes are that international concern will drive audiences back to the cinema.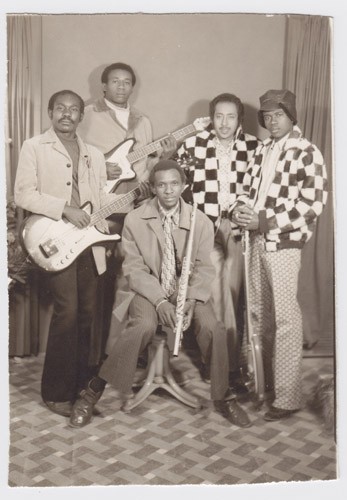 The Scorpions & Saif Abu Bakr
Jazz Jazz Jazz
The LP recorded by a band of Sudanese funk-jazz hustlers in 1980 has been chosen by those tasteful Arabic crate-diggers Habibi Funk for their first non-compilation release. It's a mash-up of African riffage and snake-hipped cool. So: not the hairy rock band of the same name.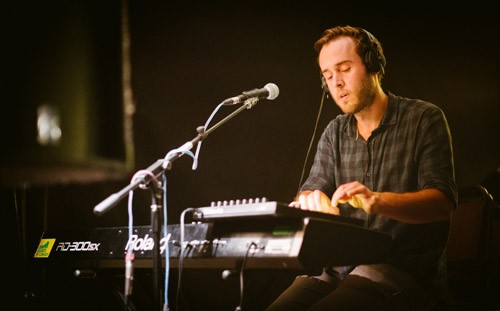 This Bristol-based producer and composer sits in a Venn diagram at the intersection of Brian Eno and Philip Glass and Mike Oldfield and Floating Points. Déjà Rêvé, made with piano, percussion and effects, might be an abstract road-trip or a meditative stargazing session; it is strange and beautiful for sure.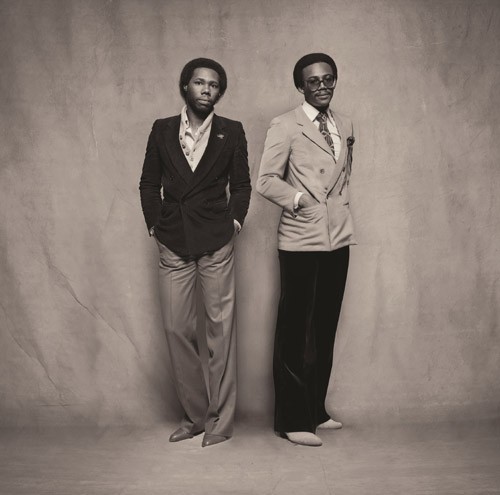 Chic
The Chic Organization 1977-1979
The untouchable genius of Nile Rodgers and Bernard Edwards is celebrated for the 40th anniversary of "Le Freak" on this new set of heavy vinyl. These first three albums, featuring "We Are Family", "Lost in Music" et al, are glittering milestones that still define tasteful dance floors.