Cosy index / Los Angeles
Simple but effective
A childhood LA home, designed by maverick architect RM Schindler, has been brought back to its modernist glory.
For Noel Osheroff, a ceramic artist who turns 89 in December, home is a small hilltop house overlooking Los Angeles' Silver Lake Reservoir. It's where her parents brought her and her brother in 1934 and it's where she returned after her brother died a few years ago to restore the space that shaped her, one of the finest ever designed by the maverick California modernist RM Schindler.
Six decades had passed since Osheroff (née Oliver) last occupied her family's namesake residence – but little had changed. The bold cubist volumes still cantilevered over the street. The curved handrail still swept upward from the kerb, following a switchback staircase to the front door. The sculptural plywood shelves still projected from the built-in sofa. The winglike roof still hovered overhead, with walls of glass on every side.
Born in Vienna, Schindler came to Los Angeles in 1920 to supervise Frank Lloyd Wright's projects in the region; he never left. Over the next 33 years he experimented with his own form of modernism: low-cost, handmade and rough around the edges, but endlessly innovative in its manipulations of space and materials. The one-size-fits-all approach of his International Style rivals (steel, glass, right angles) wasn't for Schindler. He believed that each house must respond to its site and its inhabitants with ingenuity, individuality and what he called "charm". The establishment ignored him as a result.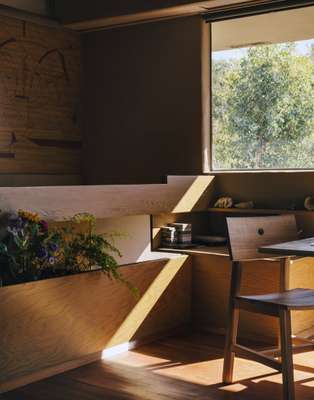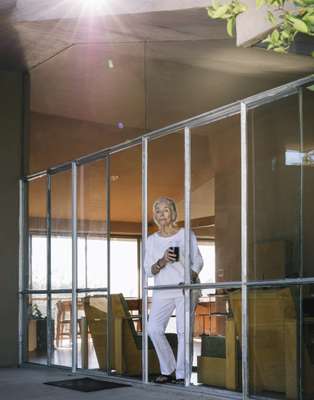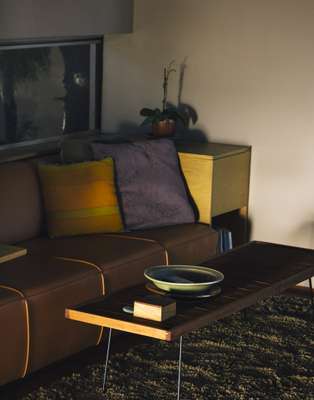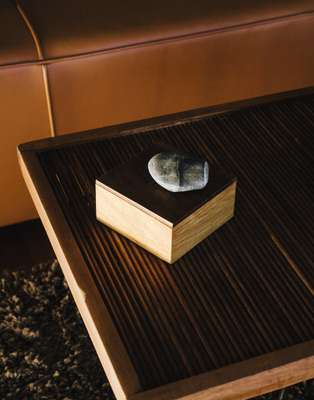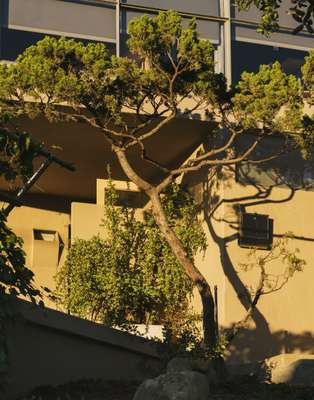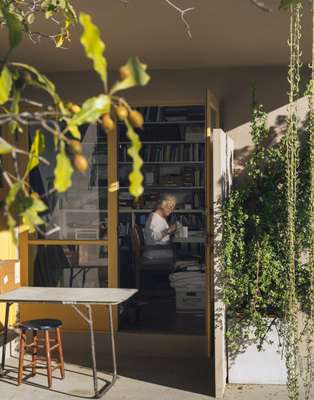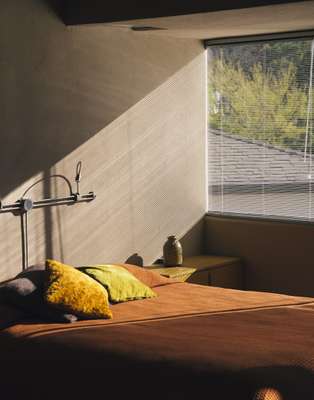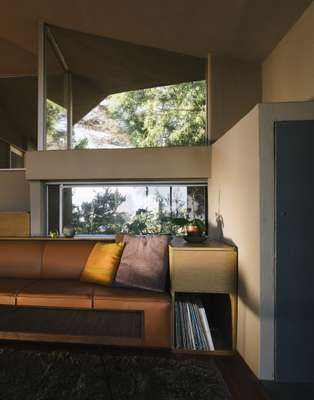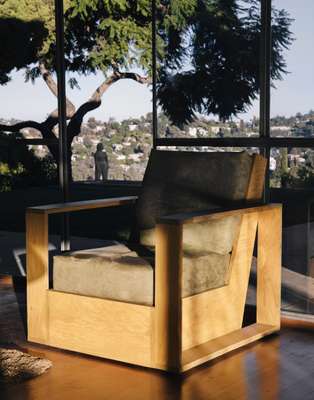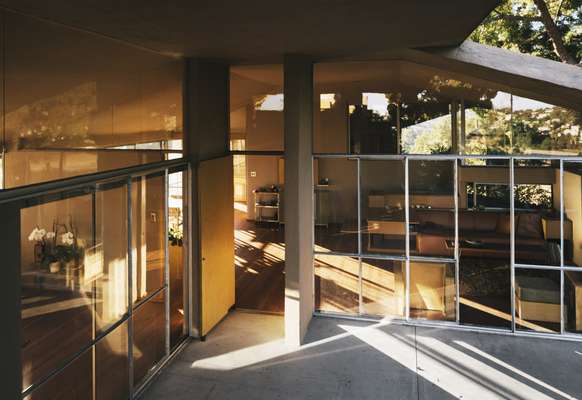 Schindler was particularly proud of the Oliver House, singling it out in his unpublished essays as a "revolutionary design" that "blends harmoniously with both the hill and the sky". His clients felt the same. Bill Oliver, a folk-singing arts journalist, first encountered Schindler when he was covering an avant garde dance performance in the garden of the architect's pioneering 1922 home and studio in West Hollywood. Dazzled by its flat roof, communal plan, openness to the outdoors and palette of concrete, canvas, copper, redwood and glass, he informed Stephanie, his sculptor wife, that he'd "just met the man who will build our house". And so it was that that house became the place where the Olivers lived out the rest of their days, hosting singalong soirees with Schindler and his fellow bohemians and predicting that their forgotten architect would be "recognised, someday, for the great artist he is".
"If anything happens to me," Stephanie would tell her daughter, "hang on to the house!" Osheroff and her brother obeyed. Yet as Schindler's posthumous reputation grew, the Oliver House languished, with decades of tenants obscuring key elements and neglecting others.
Surveying Schindler's luminous, newly restored living room on a recent afternoon, Osheroff reflects on what drew her back to the home. "This house was never really finished," she says. "My parents didn't have any money; they got just far enough to move in. And so all my life I think I secretly longed for it to be completed. I kept thinking, 'Someone should shape this house up.'"
That someone ended up being Osheroff. Already well into her eighties at the time, she liquidated her assets and relocated from her longtime home in Venice Beach. Sub-contrators were hired to replace the systems; her sons helped out as well. But much of the work Osheroff did herself. She sanded layers of dark stain from Schindler's signature plywood cabinets and reapplied the tint she recalled from childhood; she remembered, then resurrected, the original tan of the stucco and the goldenrod of the trim. The vast windows were remade where necessary; even the architect's bespoke dining benches, lost to history, were recreated. Osheroff also tamed years of overgrown garden. She helped refresh the bathrooms and kitchen. She even handled some electrical repairs.
Several years and $150,000 later, the Oliver House is finally done. The hills it seems to soar above "like an airplane", as Osheroff's childhood friends would say, have grown cluttered with buggies and Audis and multimillion-dollar real estate. But the house itself continues to conveys, as Schindler's papers put it, "a startling effect of space, light, cleanliness [and] simplicity", with patterns of sun and shade permeating its glass partitions and playing across its bare walls.
In a few months Osheroff will return to Venice Beach; her plan is to keep the house in the family while sharing it with short-term renters eager to experience a Schindler firsthand. "I don't have too much longer," says Osheroff. "But this will be safe. It really is a rare thing in today's world: a very, very good example of a simple little house. It's direct, even cheap. And I want it to remain here, like this, as a testament to that idea."