Top 20 / Global
The Better by Design Manifesto, 2018
Sometimes you need design to step up to the plate and change your life. In tiny increments, that's what these tools, materials and products will do. Let's start the revolution.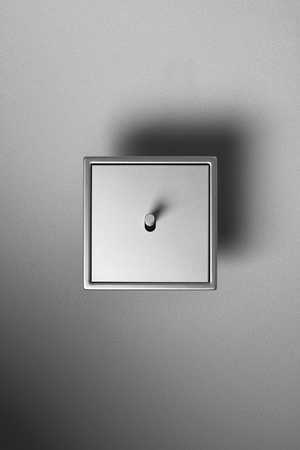 1
Choose a light switch that turns you on
Jung LS 1912
There is no "click" more satisfying than the one provided by German brand Jung's LS 1912 rocker switch. Don't believe us? Then ask one of the company's sales representatives, who have come to refer to the switch introduced this year as "gold dust" due to its popularity with customers. The reason: its refined design is pleasing to the eye and adds the right level of tactility to a home without dominating the room (it is just a light switch, after all). Available in aluminium, steel, brass or chrome, the ls 1912 combines traditional craftsmanship with contemporary technology. We advise you to make the switch.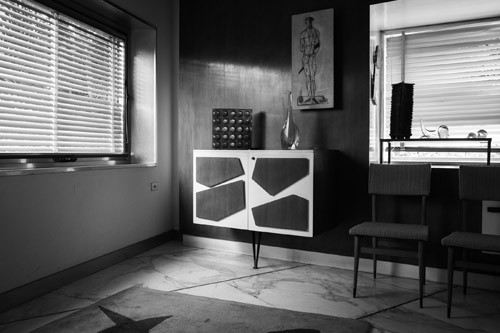 2
The piece that completes your home
Gio Ponti
From the elegant Villa Planchart in troubled Caracas to the finest design ateliers of Milan, Gio Ponti's furniture stands the test of time. The reason: the Milanese mid-century master-of-all-trades (from furniture-making to publishing) created works of universal appeal but with a daring lightness of touch that was previously unseen. With this in mind Paris's Musée des Arts Décoratifs has unveiled a comprehensive retrospective of the designer's work including furniture crafted for this remarkable villa in Caracas. With the Milanese maverick's name becoming even more internationally coveted we think it's time to call on Italy's Molteni&C for a fine reissue Ponti piece or hit the auction trail on the hunt for something more one-off.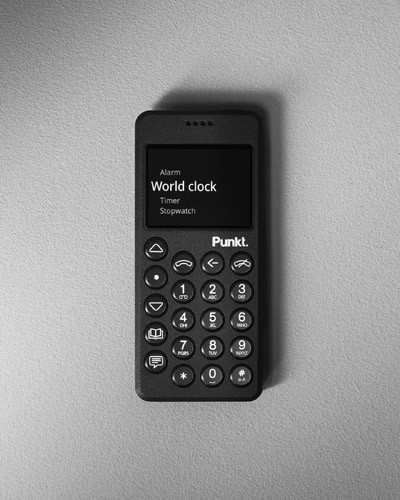 3
Keep things simple and beautiful
Punkt MP02
We're inundated with messages, emails, notifications and noise by the slick glass nuisance of technology, which most of us dutifully cart around in our pockets from dawn until dusk. But as smartphones up their computing clout, monopolise our attention and promise us an ever-more connected life, Swiss firm Punkt hopes its new Jasper Morrison-designed mp02 phone might limit the distractions. The simple-but-sturdy device forgoes the frills (you use it merely to talk or text) to help wean tech-pestered users off the anxiety-inducing beeps and buzzes that shouldn't impose upon the comforts of our homes.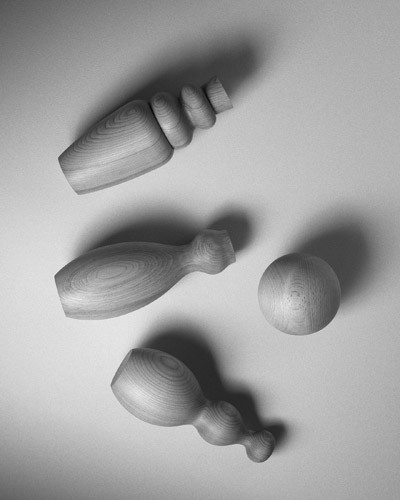 4
Choose furniture that keeps you fit 
Another Country
Featuring furniture "designed for wellbeing", Another Country's Ori collection offers smart-looking pieces conceived to enhance activity and healthy living in the home. The forms seem simple enough (a handsome ash skittles set gets you off the couch for a roll around, while a moveable planter box helps you apply a green touch or two to your space) but below the surface, meticulous design thinking is also at play. Non-toxic glue, metals with anti-microbial qualities and perfect ergonomic parameters are employed in designs that aim to help us flourish in our homes.
5
Find a sustainable forest about to boom
Pacific Northwest
Architects, designers and even urban-planners are going down to the woods today as more ecologically friendly and structurally robust forest materials point the way to ever-taller and more ambitious timber buildings. After a trend for using sustainably sourced wood in tall cross-laminated buildings took off in Nordic nations, the US has followed suit, with the forests of the Pacific Northwest proving the perfect place to sustain an upcoming boom. Ecotrust Forest Management invests in timber lands both to harvest trees sustainably and devise new cash streams based on conservation and ecological value. Organisations such as this will prosper as designers and builders take a more earth-friendly approach to housing our population.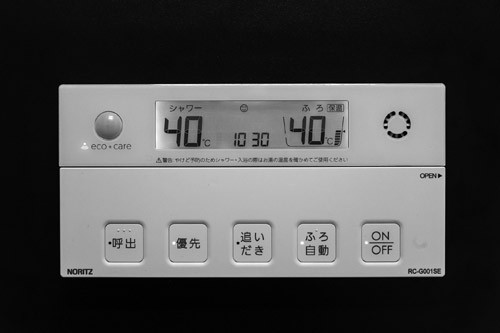 6
Demand the perfect pour
Noritz
Ask Japanese people what they most look forward to when getting home from work and you'll be surprised how many say the "auto" button on their Noritz bath system. With this simple trigger a perfect bath is poured every time, with the water pre-set to a favoured temperature and level. A Noritz system provides liberation from keeping an eye on the tub; when the water flow stops a delightful jingle sounds and relaxation time begins. The idea dates from 1983 and while today the Kobe-based company's models are more advanced (some are even smartphone-controlled so you can ready your bath on your commute back home), its simple motto – "baths make us happy" – remains true to this day.
7
Go for a tactile material making a comeback
Cork
Cork is everywhere right now, from flooring to vases to fully fledged furniture pieces. The qualities of the material, most of which originates from Portugal, are extensive. It's an acoustic insulator, fireproof, waterproof, lightweight, warm in feel and colour and, most importantly, sustainable. Today major industry names such as Ikea and Vitra are using it in their products but it's in Belgium where cork is expanding to the upper echelons of the design industry, thanks to high-end object-maker Corkinho. The brand is working with the world's top cork producer Amorim and engineering the material into finely compressed bricks. Their work transforms common-or-garden bark into something altogether more beautiful.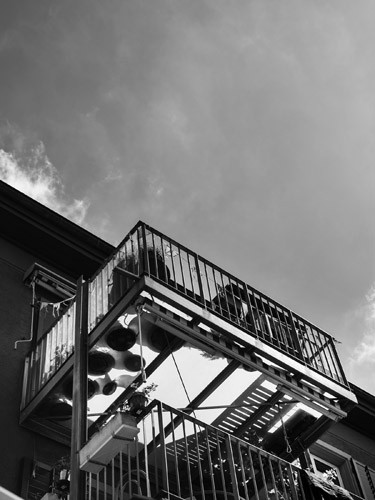 8
Bolt on an addition to enhance your summer
Balcony
For homes not originally built with a much-coveted outdoor living room (or, put simply, a balcony), the Swiss, with their canny knack for problem-solving, have devised a solution. The bolt-on balcony has become the smart urban retrofit that landlords the world over should look to install to brighten up the lives of their tenants (while at the same time adding value to their property). Those apartment-dwellers after a new sunny spot for next summer might want to employ the services of Metall Werk Zürich or Swissbalkon, either of which can bolt a generously sized balcony onto a building in a matter of days.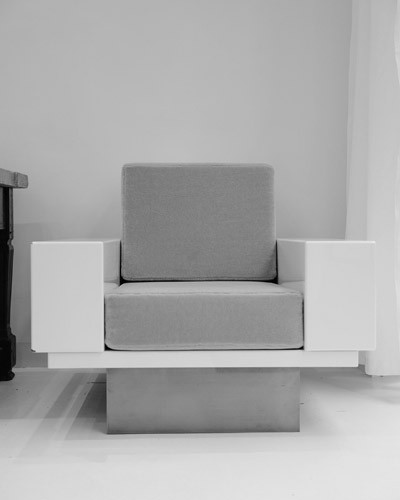 9
Make things in Poland
Pierre Augustin Rose
Wander into Pierre Augustin Rose's smart Parisian atelier in the well-heeled neighbourhood of Les Halles and you'll encounter plush furniture referencing classic design eras from German Bauhaus to French mid-century. However, you might be surprised to learn that the country of origin of these French-designed pieces is Poland. The eastern European manufacturing powerhouse is increasingly becoming the go-to spot to make more refined pieces, such as the velvet mohair-upholstered sofas of this new French brand. In Poland a wealth of skilled craftspeople and smart production outfits are seizing the opportunity to tap into the growing global design market. And for young design brands, being able to produce high-end pieces at more agreeable prices adds to the allure of "Made in Poland".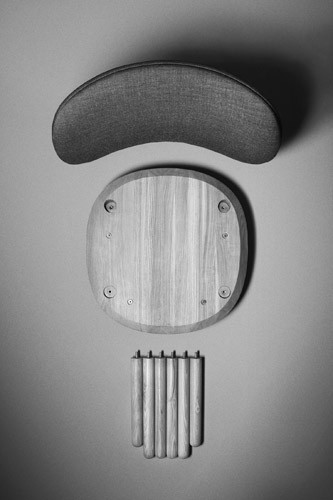 10
Bag the chair changing the flatpack industry
Emko
The flatpack industry is expanding well beyond the world of short-lived pieces and hard-to-follow instructions. Lithuanian-based Emko is ringing in a new era for well-designed furniture that can be easily assembled, disassembled and rebuilt. Unlike the standard flatpack chairs that you might discard when you decamp, Emko's Naïve Low Chair – with its long-lasting natural materials and fool-proof construction system – is designed to be taken apart and put together again without damaging the item's stability.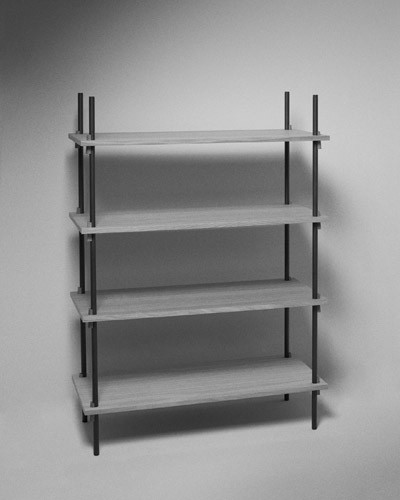 11
Discover a shelving system that grows with you
Moebe
In a world where hopping cities and swapping homes is a reality many of us must face, designers are thinking more creatively about smart furniture to suit our mobile lives. With this in mind, Danish furniture-maker Moebe, which aims to keep its work simple (as its founders believe "the world is complex enough"), has developed the perfect modular shelving system. Its design relies on an old principle for constructing furniture: the wedge. The individual wooden shelves and steel legs are held in place by a set of perfectly fitted wedges that lock each of the parts together. Users need only a hammer to construct their furniture and can add more shelves to the system at will, allowing it to stretch sideways, upwards and even around corners.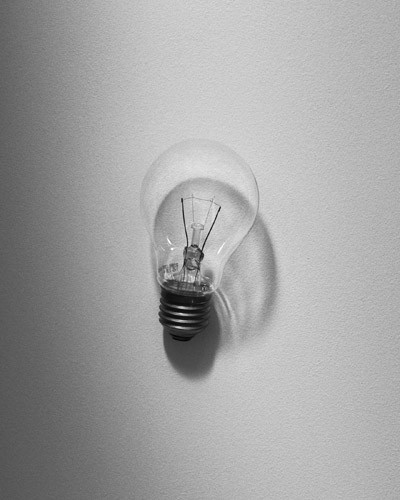 12
Glow with the must-have lightbulb 
Righi Licht
Energy concerns aside, we're still partial to the warm glow that incandescant bulbs offer. So if you're game to cross borders with some questionable goods in your suitcase, we recommended picking up a few bulbs from Righi Licht during your next trip to Switzerland. While the business has been manufacturing lightbulbs since 1906, today it remains in the incandescant game by making specialised lamps for old train signals. Escape a world illuminated by harsh leds – just don't forget to turn off the light when you leave.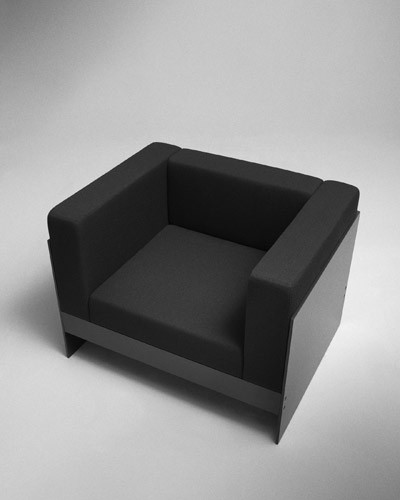 13
Get something Bauhaus-inspired
New Tendency
While New Tendency's furniture is typically sleek and modern, the clean-cut form of this chair is steeped in Bauhaus influences. Expect this theme to resonate next year as the German art school that put function first celebrates its 100th anniversary. And what could be a better time to bring back the Bauhaus ideals that made material artful and craft a primary focus? With the design industry centred on filling furniture fairs with new pieces, this retrospective moment will hopefully spur a push towards timelessness over trends.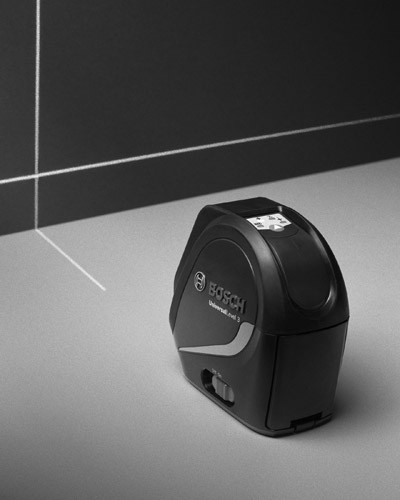 14
Get it straight for once
Bosch
Tool-maker Bosch isn't always celebrated for the artfulness of its products. But we're firmly in praise of the beauty of this device, which turns picture-hanging into an exercise of satisfying precision. The compact cross-line laser levels itself automatically and projects millimetre-perfect guides onto your wall. Mount it to a tripod, turn it on and bring out your inner gallerist.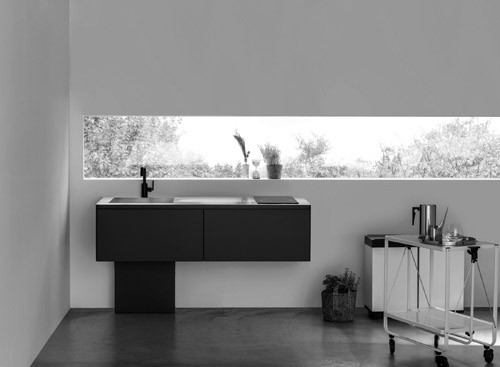 With minimalist ambitions bordering on the fanatical, Japanese kitchen and bathroom-maker Sanwa moved into the European market this year in a major way. The reason: city living increasingly calls for smaller homes yet many of us don't want to compromise on our grand ambitions in the kitchen. A smart stainless-steel or ceramic Sanwa kitchen unit can squeeze into the tightest corner – removing unnecessary cooking space but keeping functionality firmly on the menu. Sanwa's space-saving designs are consistent winners at the international Good Design awards.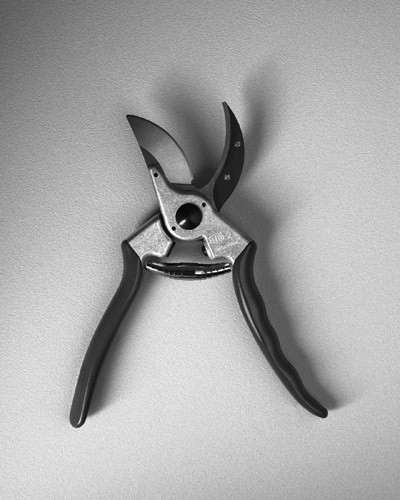 16
Go for the clean cut
Felco
For burly farmhands furtively cleaving through the sinews of grape vines, or weekend topiarists pruning garden shrubs, there is no finer – or more cultivated – choice than Felco's No. 2 Original secateurs. Developed in 1948, the Swiss-made implement is unparalleled in durability, has components that are easily replaced and carries a lifetime guarantee. The much-loved red handles are supremely comfortable and the mechanism contains a shock absorber to mitigate the strain of all that squeezing.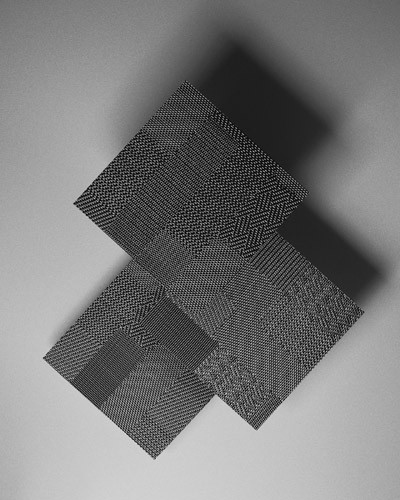 Swedish flooring company Bolon was preaching sustainability long before it became fahionable but its eco ethos hasn't meant compromising on style. Vinyl waste, the firm's signature material, is woven with paper, linen or wool to introduce tactility and a more dynamic look to its newer collections. Thanks to a new glue-free installation method, Bolon flooring can now be removed and reinstalled when moving home.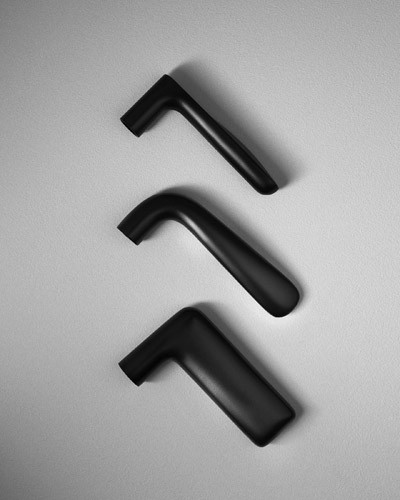 18
Get a handle on life
Turn
The door handle is an object we interact with every day but few designers have had a crack at reinventing something that's perfectly passable as it is. With this in mind, Singaporean brand Turn threw down the gauntlet to some of the world's top design names, from Norway's Snøhetta to Japan's Jin Kuramoto, in its quest to re-engineer the humble handle. The key difference with one of the company's products is a soft-rebound release action. This means the turned lever returns to its resting place in a smooth and silent manner. Bringing in some creative heavy-hitters to work on its first range of handles has been a smart ploy: it's lured in developers and hoteliers looking to add a discreet turn of tactility to their doors.
19
Make building better
DFAB
In a hi-tech Zürich laboratory, the future of our buildings is being pioneered. The city's ETH University is setting the agenda when it comes to digital fabrication in construction (dfab). While a world where robots will build our homes is a way off, the machinery here is providing solutions to make our buildings better. From developing ultra-lightweight ceilings to calculation systems to maximise the loads that structures can bear, the Swiss have it covered.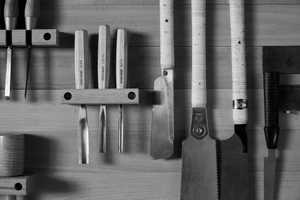 20
Hammer away down under
Australia
Thanks to world-leading apprenticeship programmes, traditional trades from carpentry to plumbing are admired down under. Not only do the Aussies build some of the best houses on the planet but today there's an abundance of joiners and cabinet-makers turning out timber products to rival the dons of Danish design. One, Nick McDonald, of Made by Morgen, apprenticed as a carpenter and worked for a decade on construction sites before launching his own Melbourne furniture brand.