We run the gamut from beguiling cacti, alternatively powered aeroplanes and diplomatic dress sense to postmodern poignancy, an invigorating jet clean and the taboo subject of tourism.
Quick fire: Short and to the point
Look sharp
Despite Spain's scorching climate, Spaniards have a predilection for thirsty English-style gardens. Mercedes García, who runs a succulent nursery near Madrid called Desert City, has been promoting cacti and their botanical relatives as the sensible alternative. Succulents demand less water and can survive in low or high temperatures. But the challenge is convincing Spain that they are indeed beautiful, as most associate them with an impoverished landscape: "People think they're just a bundle of needles," says Garcia.
Avinor, the company that provides infrastructure for 44 Norwegian airports, wants a fully battery-operated internal flight service by 2040. It is running tests with its recently acquired Slovenian-made Pipistrel Alpha Electro, a two-seater battery operated aircraft with a range of 70 nautical miles. Helge Storflor, one of the only certified electric plane pilots in the world, tells us that it is easier to fly than conventional craft.
Canada's foreign minister, Chrystia Freeland, favours T-shirt diplomacy. Landing in Washington this year, she wore one proclaiming "Keep calm and negotiate Nafta". Then she gave Federica Mogherini, EU high representative for foreign affairs, one with the words "Je parle féministe"; it was the first meeting of female foreign ministers in over 20 years. Stylish.
1.


Dial up the kitsch 
The 'father of postmodernism' has truly left his mark.
by Katie Treggiden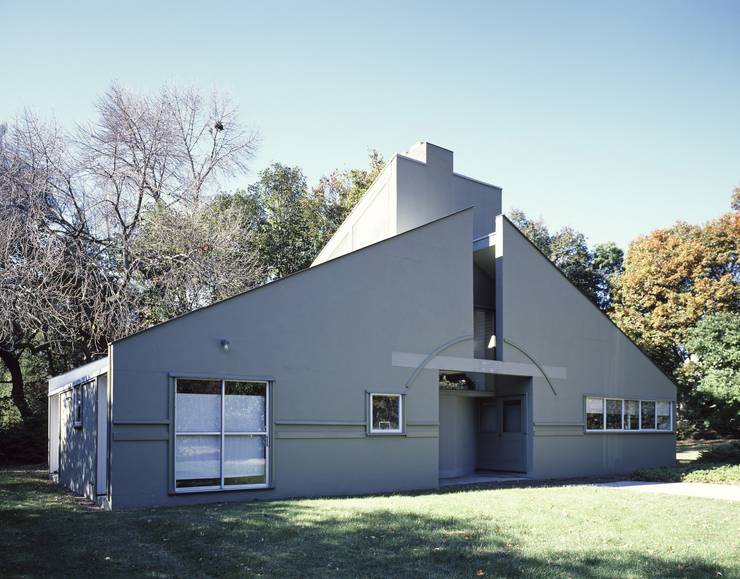 When I started an MA in design history last year I was a modernist, out and proud. Despite my protestations, a wise friend believed my studies would change my mind.
September saw the passing of Robert Venturi, the architect behind postmodernism's first building: Vanna Venturi House in Philadelphia. Historic England's recent listing of 17 postmodern buildings suggests that this architecture is finally being accepted into the canon. There's the Gough Building (1988), with screw-shaped columns referencing the design and technology taught within; and John Outram's colourful, patterned Judge Business School (1995), inserted behind a 19th-century façade. To my eye, none of them is as beautiful as Fallingwater, Villa Savoye or New York's Guggenheim Museum but that's not the point.
Modernist ideals were noble. In the aftermath of two world wars (mostly white, male) middle-class architects formed a utopian vision for a better world in the belief that, with new technology, new materials and new machines, they could create it for all the people and all of the time. Robert Venturi questioned all of that. He wrote about an approach "based on the richness and ambiguity of modern experience". Whether you love or hate postmodern buildings, in today's troubled climate Venturi's is undoubtedly the kind of thinking we need.
2.


Clean start
A brief encounter with a pressure washer leaves Monocle's editor wanting more.
by Andrew Tuck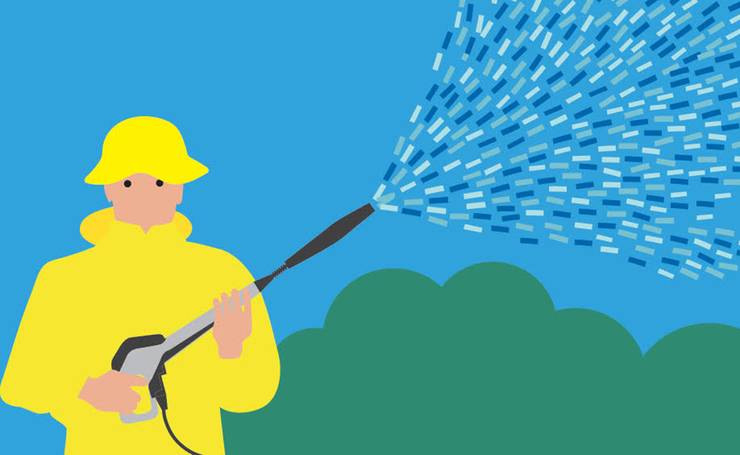 The most enjoyable thing I have done this year? Easy: I hired a pressure washer and now I am evangelical about their transformative powers.
My task had been a simple one: as part of reviving a neglected garden (not mine) I offered to clean the paving on a compact terrace. For the princely sum of £35 I found myself loading a beast with a hard grey plastic carapace and numerous dangling legs made up of various hoses and cables into the back of my car. I can't say it was love at first sight – the Kärcher K4 is not cute – yet, by the time our 24 hours together had passed, I found myself a little in love.
Most acts of DIY are best done BSE (by someone else). But pressure washing? Oh, this is a different world. Once you have attached your chosen machine to the hosepipe, all you have to do is flick the on switch, grab the rifle-like jet gun and blast away. Moss flies through the air, grit dives for cover; you are Robocop in Havaianas, the Dirt Terminator. You want all life to be like this.
Once the paving was done I felt the addict's pang. I wanted more. Next? Garage door: done. Window sills: done. (And after so much crap flew through the air it was the neighbours' cars – politely and sheepishly done). As the day drew to a close I realised that I hadn't eaten, heard my phone over the hum of the beast or even looked at my messages. It was a true digital holiday.
Standing there in soggy happiness I gazed with pride at my handiwork and, turning the nozzle to gentle, squeezed the trigger one last time and slowly turned the jet of water on my muddy feet. As the dirt trickled away, I knew that we had to see each other again.
How tourism became a dirty word
By Andrew Mueller
Here is a sentiment that has never appeared, in any shape or form, in any tourist brochure, poster or broadcast advertisement: "Come to [insert name of city]! There's loads of tourists here already!" For similar reasons, one of the most frequent adjectival enticements in any pitch for a tourist destination is "exclusive", which translates, of course, as "Few, if any, other bloody tourists."
Tourists are resented as monstrous pests by locals – even the ones who rely on tourism for their living – and by other tourists on the grounds that the presence of large numbers of other tourists reminds tourists that they are tourists – and nobody wants that.
In some cities, tourists are now turning up in such numbers that they appear to believe they own the place – and a backlash is beginning. Venice, tiny and popular, was always likely to be the coal-mine canary for this, and so it has proved. Earlier this year the city announced restrictions on tourist volume at certain sites. Now Venice has acknowledged another hitherto unsayable truth: that it's not just the numbers of tourists that are the problem but their behaviour too.
The mayor, Luigi Brugnaro, has proposed a regime of fines, up to €500, for tourists caught sitting or lying on Venice's footpaths, or carrying alcohol after 19.00. These penalties would complement existing edicts against misdemeanours including excessive drunkenness or swimming in canals (or, as is doubtless occasionally the case, both).
Mr Brugnaro has a point. The increasing ease of tourism has lulled far too many people into a complacent default of slovenly sloth. Venice, and other cities, are within their rights to remind visitors of what many have forgotten: that a tourist is also an ambassador and should comport themselves accordingly.