Rendez-vous / Toulouse
Winning Toulouse
Meet the French duo who are showing the fashion world how to do retail – and they're not even based in Paris.
Could Rendez-vous, a small, independently run outfit in the south of France, be the best fashion shop in Europe? It's a big claim but this plucky men's and womenswear retailer is making a go of it, with a great location, the warmest welcome in France and, most crucially, a peerless selection of brands big and small.
The story of Rendez-vous is an encouraging tale of two fashion insiders who'd had enough of the glitz and grind of the industry and decided to do their own thing. Marc Llorens, a Parisian who had worked as a designer for Cerruti and Irié before becoming the creative director of New Man (the French high-street brand), gave it all up and moved to Toulouse. "I decided to make a change because there was too much travel and too much pressure. And I was travelling to Toulouse to visit my family, who had moved there," says Llorens. "I met Olivier [Salette, who had been working in merchandising for big high-street brands] and we decided to open this small menswear shop with a selection of what we love to wear: brands that concentrate on high-quality manufacturing."
And so, in 2014, they opened Rendez-vous on the quiet Rue Bouquières in Les Carmes, the oldest and prettiest part of Toulouse. They initially wanted a place where all their friends could come and meet, hence the name. "We started with nothing. We found and rented an old gallery space, we bought the first collection and relied on a tiny business plan so we could stay small," says Llorens.
Using personal savings they bought brands they liked to wear – from Gitman shirts to Monitaly trousers – and pieces from bigger labels such as Commes des Garçons and Mackintosh (Llorens had contacts at these big brands from his time in the industry). Their cosmopolitan list now also includes Japanese brands OrSlow, Auralee and Poten, and lesser-known Italian and French labels such as Apuntob and Casey-Casey. And, of course, their rdv line of shirts, which Llorens designs.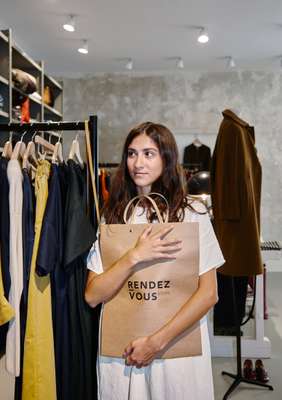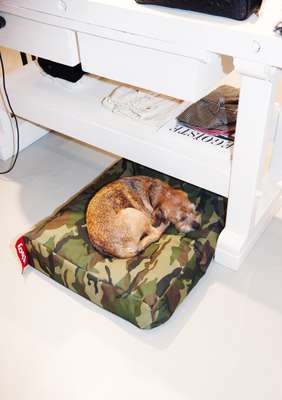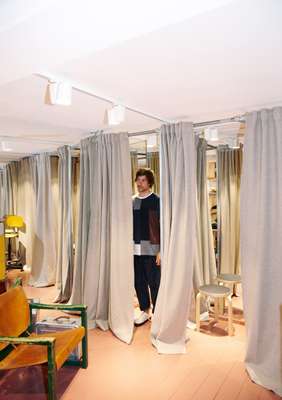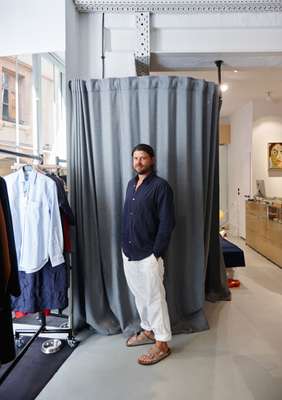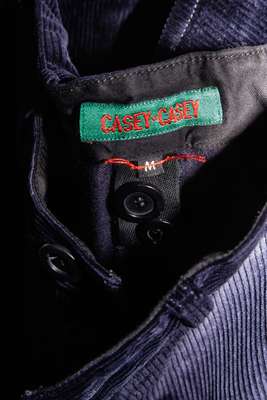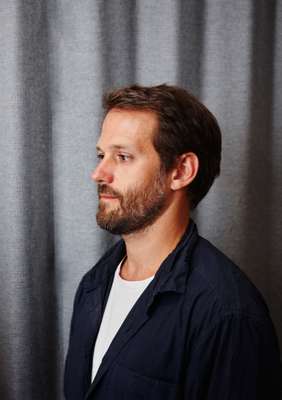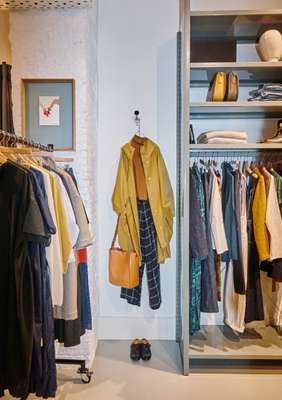 Their sharp eye is evident beyond the racks: it is perhaps best showcased on their website and Instagram account, where they put ensembles together with playful flair. One shot shows a pair of legs dangling in the air, wearing OrSlow jeans, red-and-white striped socks and deck shoes by French brands Paraboot and Arpenteur. Another features a model standing on one leg, his Breton-striped Andersen-Andersen long-sleeved T-shirt tucked into pleated beige Sofie D'Hoore trousers. Every look is eminently covetable and just a little "tongue in chic".
Since opening that first men's store they have added a successful web shop and opened a bigger womenswear store two doors up. Yet they remain hands-on in all aspects of the business; their approach to customer service aims to go above and beyond. "If we don't have the right size or style we will go out of our way to find it even if it's not in the store; we are always in tune with the client and sympathetic to their needs," says Salette. "In terms of the styling, the photography, we do everything. It's a big job. The electrics, the water, the painting, the furniture: it's all us."
The pair of shops are a lot less homespun than he makes out. The intimate interiors are accessorised with vintage light fixtures, books and collectible photography. Everything is considered. The changing-room curtains were sourced from a fabric producer in Laroque-d'Olmes; the rails were manufactured by Socomex in Ariège, which also makes street furniture for Toulouse. They made the tables from old sweet-shop counters; haunting paintings by Paris-based Inés Longevial hang on the walls.
Marc Llorens and Olivier Salette's favourite spots in Toulouse:
1.
Le Place Mage
Just steps from Rendez-vous, Le Place Mage is a classic example of Les Carmes charm: all thin bricks and window shutters in the local pastel blue. Chef Philippe Ducos's restaurant is Llorens and Salettes's local go-to for imaginative "neo-bistro" dishes.
2 Rue Tolosane, 31000
2.
Les P'tits Fayots restaurant
Aziz Mokhtari's restaurant, to the north of Les Carmes in the central Capitole neighbourhood, has a four or six-course menu that satisfies both the hungry and inquisitive diner. Think creative cuisine with local produce.
lesptitsfayots.com
3.
Galerie M art gallery
Llorens and Salette's favourite artist, Inés Longevial, recently staged her first solo exhibition in Galerie M. A small space with bold tastes, the gallery is just up the road from Rendez-vous.
29 Rue Bouquières, 31500
4.
Bar Concorde
Rue de la Concorde is one of Toulouse's must-visits and this café is one of those chic, worn-out, classically French stops that makes for great people-watching, in combination with a glass or two of the local Fronton wine.
17 Rue de la Concorde, 31000
5.
Place Sainte Scarbes
For a little slice of authentic Toulouse and a pleasant wander around town, head to Place Saint Scarbes, a historic square with a fountain close to the Jardin Royal and Jardin des Plantes parks. Picturesque beyond belief.
Toulouse perhaps seems an unlikely location for a shop that stocks hard-to-find European and Japanese designers but there is a market here for quality clothes. "We don't have lots of good fashion stores in Toulouse but the people are chic and have money," says Llorens. "And they don't buy so much online here. They want to have contact with someone." With a population of about 500,000, Toulouse is France's fourth-largest city and just big enough to get a little lost in – but small enough to fall in love with. The food here is indescribably good and Biarritz, the Pyrenees and the French Riviera are all within easy driving distance. Yet the city was crying out for a considered fashion experience.
"In the beginning this street was nothing," says Llorens. "Everything you see now is new. There was a nice flower shop, a frame store and an apc. Now the street has totally changed." Koutalaki, a Greek delicatessen and grocery store, moved in opposite Rendez-vous, with Le Salmanazar wine shop, Mille et Un Papiers stationer and hipster barber Tonsor & Cie all taking up residence too.
Last year the duo had the opportunity to move in to the property that would become the womenswear shop. They applied the same attention to detail and customer service to that as they did to the menswear and it now accounts for 60 per cent of the total business.
So what next? Their cautious outlook and rejection of Paris is rather refreshing in light of their success. "We thought about opening a second store in Lyon this summer. We have a friend there who has the same way of thinking and who wants to work with us but it would be a lot of extra work. It's already quite complicated with two small shops so we have to be sure. We are going to wait a bit and do it later," says Llorens. "Or we will make a pop-up in Arles or Guéthary – the best spot in France." ­
Rendez-vous' top brands for autumn/winter:
Auralee (Japan) "Colourful fabrics, clean aesthetic."
Casey Casey (France) "Made with an independent spirit."
Comoli (Japan) "Elegant, dark and pure."
Apuntob (Italy) "Fresh and clever brand."
Orslow (Japan) "Easy utility clothing."