Fabien Baron / New York
Dream catcher
The creative mastermind behind some of the industry's most iconic campaigns and covers talks about going digital, selling sex and defining luxury.
Usually when you say someone is legendary it implies that people have heard of them – but that's not the case with creative directors. Fabien Baron's work is known by hundreds of millions of people and has helped generate billions of dollars in the sale of clothes, accessories and fragrances. Yet beyond those working in the advertising, fashion and editorial industries, his name is largely unknown. Baron – who was born and raised in France and moved to New York in 1982, aged 23 – has been responsible for some of fashion's most famous ad campaigns. He's conceived concepts amd assembled teams for, and directed the execution of, everything from "Marky" Mark Wahlberg's Calvin Klein underwear campaign and Kate Moss's Obsession adverts to, more recently, Jennifer Lawrence for Dior, Margiela's moody Mutiny images and an esoteric series of films for Bottega Veneta (the ones with the burning cars). These and Baron's other campaigns were carried out via his agency, Baron & Baron, which he launched in 1990.
Baron, who learned art direction from his father in Paris, has been equally prolific in the editorial world. He has overseen several fêted magazine relaunches, including Vogue Italia, Harper's Bazaar and, most recently, Interview magazine, which he left in April 2018. He also art directed Madonna's Sex book. Despite setting the benchmark for how fashion publications look, and being what he calls "a lifelong magazine guy", Baron is clearly excited by the digital landscape: his unfailingly measured voice becomes animated when he talks about how to work creatively with the challenges of new platforms.
He is equally open-minded about fashion. Despite being known for his luxury campaigns, Baron seems energised and intrigued by his recent experience working with Zara. When we sit down to talk in a sparse conference room at his book-lined offices in New York's Greenwich Village, his choice of outfit reflects his comfort with mixing high and low. Baron wears a navy Zegna blazer, with padded shoulders that amplify his burliness (rugby-player torso, meaty hands), as well as Uniqlo jeans and Adidas Stan Smiths. (Baron is the rare creative director in New York who doesn't wear Common Projects). "I'm not a fashion guy who's going to wear tonnes of shit," he says. "You see me today like this, you're going to see me tomorrow the same: that's the uniform." As he reveals, though, that's the only way in which he's resistant to change.
You've been doing this for a long time; what are the biggest shifts you've seen in branding and creative direction?
Well, the big shift is this [holds up his iPhone]. This changed everything. People communicate in a different way today: much faster, more casual. I think that since it's so accessible, everyone has their point of view and brings their two cents to the party, and there's an overall level of sameness, maybe mediocrity to a certain degree. The visibility of the good things is not as prominent as it was. Before, when you had an amazing advertising campaign, you would see it on one billboard and it became iconic. Now you put that in the mass of Instagram and it's just one other thing. I think people are a bit numb to aesthetic things.
As someone who works in the realm of aesthetic things, what do you do about that?
I'm fighting back [laughs]. This is the beginning, it's the way this technology is being used at the moment. I could compare it with the time of MTV. At first the videos were [makes sceptical face] OK, but it was cool because it was new. Then some artists said, "I'm gonna do a better one, I'm going to take a good director," and then it was, "Wow, did you see the video for Michael Jackson? Oh my god! I've got to do better than that." I think that's what's going to happen with smartphone content: little by little it will improve.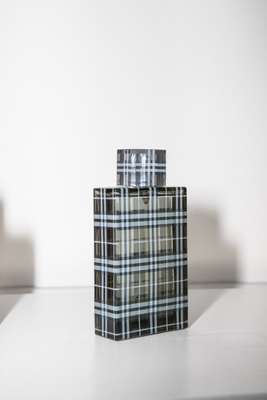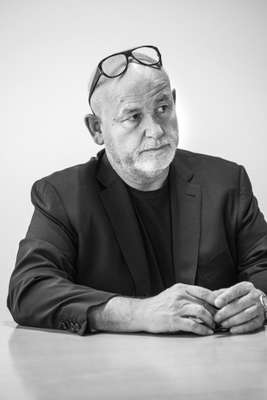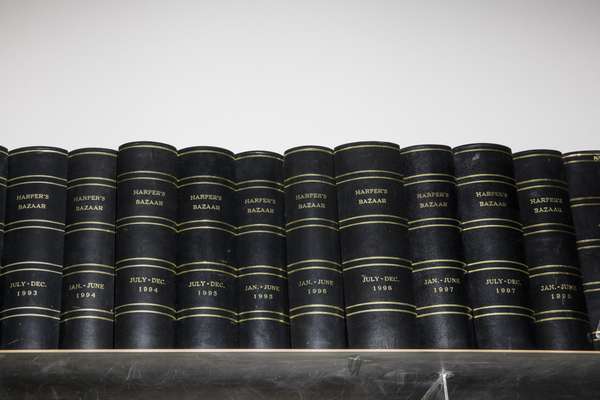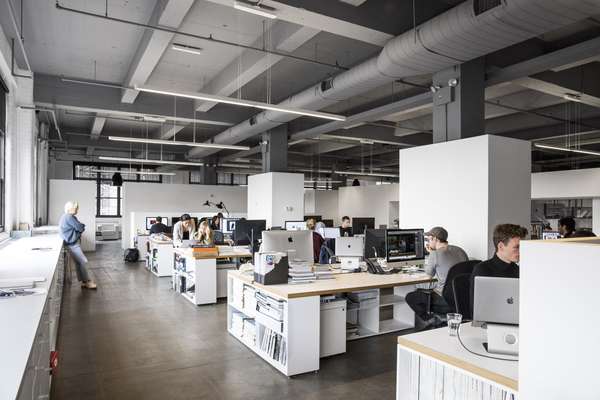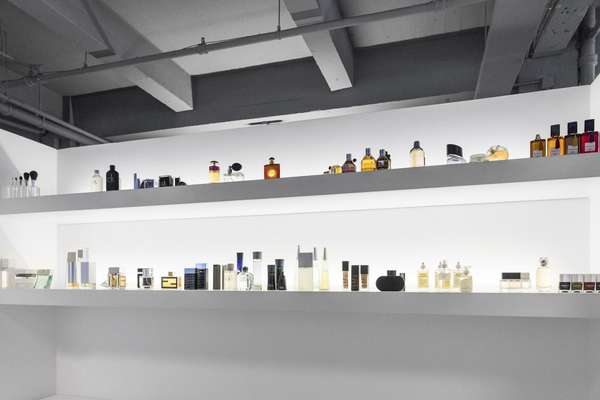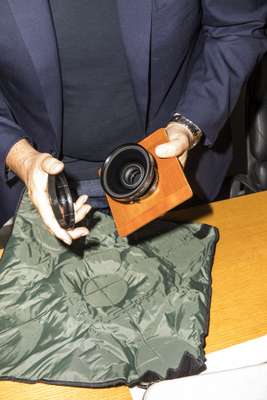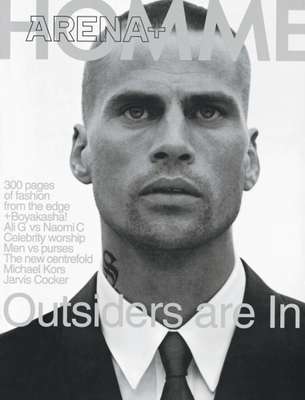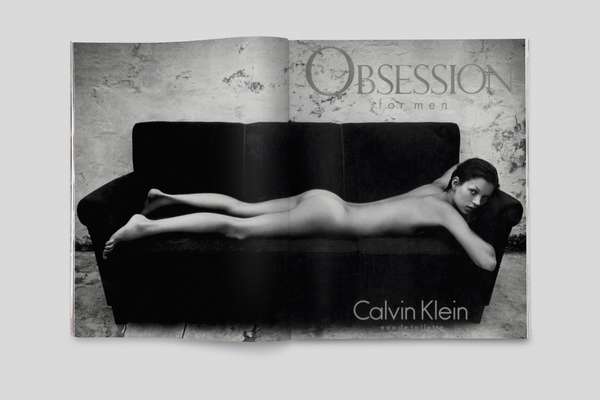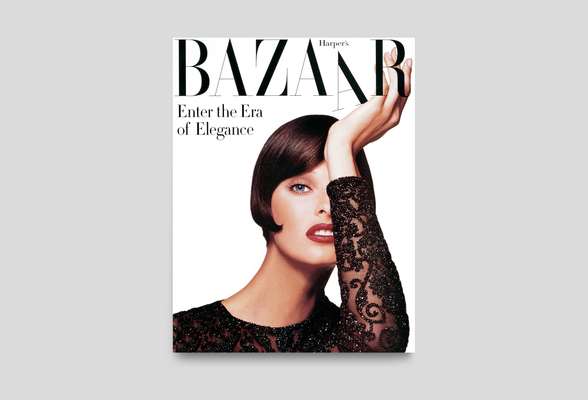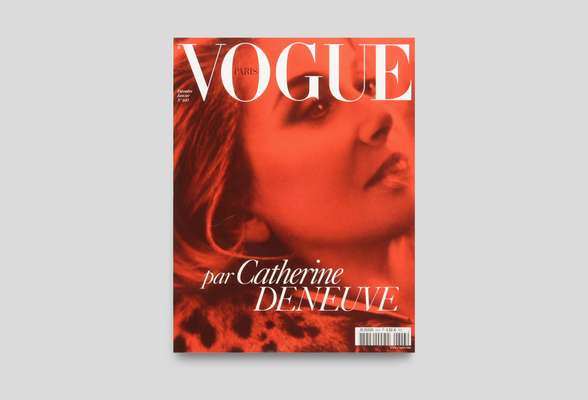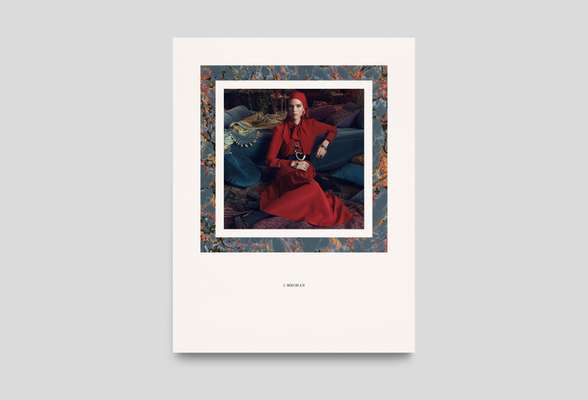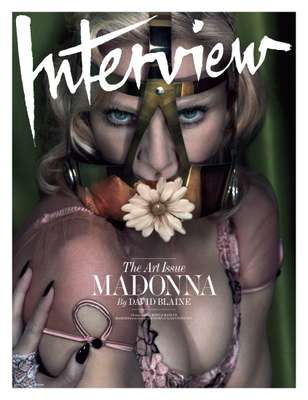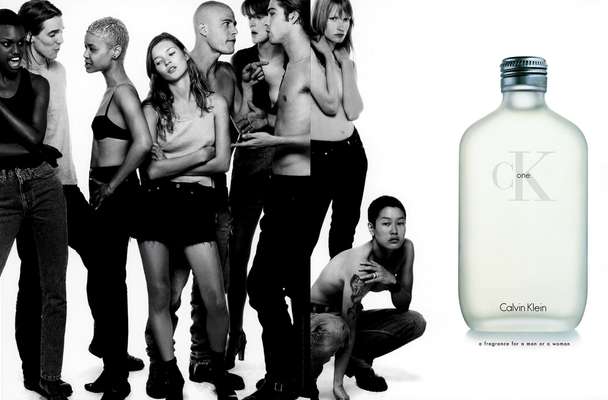 The same with fashion films: people are going to learn how to make them work better for the brands. Because ultimately brands are the ones at risk of falling into the trap of mediocrity or simplistic communication. That's not what high-end brands are about: they're supposed to be luxury. The brands are going to realise that they have lived off the image they've built for years. If you think about a company like Dior or Prada, immediately 10,000 images pop up in your head. You have all these memories ingrained in your subconscious about what the label stands for but, if you're a 16 year old and your knowledge of that brand is only from selfies you see about the brand, it isn't very inspiring. That customer will say, "Why should I pick this one instead of that one?" So somewhere, the brand is going to have to continue to build its image – what I call the dream factor. The dream factor is very important; at some point brands are going to need to deliver that quality.
You started out in print but now have to work with many digital mediums too. Do you find it harder to be creative when working with this proliferation of platforms?
No. I think the opposite. Because now you can attack a concept from different angles. You can think, "That's such a great social-media idea" and then you take that idea and say, "How would that work for magazines, for an ad, for a film?" If it's not solid it doesn't work. Today, concepts have to go across the board; I find that interesting. Listen, I spent many years not being so optimistic. I thought, "Oh my god, where is this all going?" I think you have to learn the languages of the mediums. I know how to speak magazine like nobody else out there. I know how to speak advertising. I didn't know how to speak social media but you learn. You have to say, "I'm learning a new language but what I have to say is the same, I just have to translate it."
What is it that you have to say?
I'm more like a minimalist person. I like things that are quite pure and graphic and powerful. In your face, kind of. And a little bit pushing the boundary. I think that's my vocabulary and I implement that in different mediums.
We want to talk to you about sex.
Yes, let's talk about sex. It's a strange moment for sex.
Obviously we're in the #MeToo era. A lot of your work is interested in themes of sex and desire.
I used sex in advertising and did sexy ads with clients who had sex in their DNA: it was for Calvin Klein. I don't have a sexy client at the moment.
But if you did?
Sex has changed. The definition of sex is much broader. I think things that are considered sexy are different – they change all the time. And if we want to stay good at what we do we have to adapt to the social conditions of the moment and actually capitalise on them to express the idea of the moment so it feels trendy, so you feel part of the beat – that's very important. Doing sexy Calvin Klein pictures at the moment, even if it was for Calvin Klein, would that be good? Probably wouldn't be so good. The controversy would be the wrong controversy.
Sex is a big theme in fashion.
The Seventies were uber-sexual, the Eighties too, and part of the Nineties. And then people wanted to be monks. It's OK: we adapt, we're chameleons. If you work in fashion you'd better be a chameleon.
You mostly work on campaigns for luxury products. What is luxury now?
Luxury is not as luxurious as it used to be. Before, cheap stuff was really cheap and luxury was really high. But luxury had to dig down to get closer to a broader audience who wanted things that were more casual. Lifestyle has changed. Luxury before was cashmere or John Lobb shoes. Now it's, "Do you have the new pair of Nikes?" Big brands are doing hoodies and trainers. At the same time, Zara, H&M, Uniqlo and many of the mass-market brands have made a tremendous effort to elevate their product. You have the bottom creeping up and the way they communicate is interesting: Zara use Steven Meisel, they use me, they use the best models. What's the difference between this and Prada visually?
What is the difference?
Price point.
And materials?
And materials, the way the clothes are built. But to be honest, I work a lot with Zara and I'm blown away by the way they do things. Before, high-street brands were serving cheap stuff in a cheap-looking way but now they've elevated their product in the fabrication, the visual and the way they communicate – and the price is still at the right value. It's amazing. Something like that wouldn't have happened 15 years ago.
So why buy luxury?
To show off. That's where you buy the dream factor. And that's why it's important that the dream factor doesn't disappear, because then there's nothing to buy.
Fabien Baron: The CV
1959 Born in Paris.
1982 Moves to New York for six months; ends up staying.
1987 First major fashion campaign (for Valentino).
1988 Redesigns Vogue Italia under Franca Sozzani.
1990 Opens own agency, Baron & Baron.
1992 Redesigns Harper's Bazaar. Brings in photographers including David Sims, Craig McDean and Mario Sorrenti. Creative directs the famed Calvin Klein underwear campaign with Mark Wahlberg and Bruce Weber.
1994 CK One is released, with a Baron-designed bottle and packaging.
2001 Launches first residential furniture line (with Cappellini).
2003 Named creative director of Vogue Paris under Carine Roitfeld.
2008-2018 Works as editorial director of Interview Magazine.