Fashion / Global
Fashion
Briefing
Coats worth investing in, plus Nomos Glashütte watches and Valextra's customised-bag initiative.
You name it
Valextra —
Italy
Personalisation of products is always a draw for luxury shoppers and the latest project from Valextra puts a playful spin on this notion. The Milanese leather-goods house, founded in 1937 by Giovanni Fontana, has developed a new line called #Nologomylogo, in which bags are emblazoned with a customer's monogram. It's an appealing initiative from the brand, which has tended to shy away from using its own logo liberally on products.
The process is straightforward: clients choose between 15 styles of bag (such as the soft tote, the Iside mini-bag or the Iside cross-body bag, all pictured) and a range of colours before registering their initials. Valextra's in-house graphic designers then formulate two designs to choose from. Once selected, the bag is assembled and, within three months, is delivered to the shopper's home. "With this project Valextra stays true to its graphic aesthetic," says Sara Ferrero, the brand's CEO. The designs are eye-catching but the initials don't shout too loudly: it's a subtle way to inject something personal into your bag.
valextra.com
In good time
Nomos Glashütte —
Germany
Nomos Glashütte's Orion model has been a bestseller since its release in 1992, shortly after the brand was founded in Germany's historic watch-making capital of Glashütte, a town in Saxony. Nomos Glashütte is known for its quietly elegant designs and the Orion – which has traditionally come with a white face – represents the pinnacle of this aesthetic.
Now, the model has been released in a couple of fetching new colours: olive (top, with gold hands) and navy (left, with silver hands). Both styles are assembled by hand in Glashütte and are furnished with a cordovan-leather strap, a stainless-steel case – and a healthy dose of style.
nomos-glashuette.com
Becoming a minimalist
by Jamie Waters
It took moving house for me to become a minimalist – of sorts. This crusade has picked up lately, brought into the public eye by Japanese tidy-titans such as Marie Kondo and Fumio Sasaki. Sasaki recently told MONOCLE that he owned just 20 items of clothing. Meanwhile, in Seoul, families are moving into traditional hanok houses that have been renovated, taking only enough clothes for seven outfits, one for each day of the week.
I resolved to follow their lead. I bagged 50kg of clothes to give away. It was a good start – but old habits die hard. Kondo says you should only keep things that "spark joy". I have less discipline than her. I couldn't bring myself to part with some cheap leather trousers (and other things) because, I reasoned, "you just never know when an occasion will call for them."
I'm hardly alone in my travails. Movinga, a removal company, has collected data on the question: what percentage of people's wardrobes have not been worn in the past 12 months? According to the 18,000 households polled globally, in several nations people hadn't worn more than 80 per cent of their wardrobes. Belgium, the US and Italy were the worst offenders.
I have no delusions about the fact I'll continue to buy. So, how to keep my percentage of wardrobe worn respectable? I asked friends for solutions: the best came from one who throws out an item each time he makes a purchase.
High-end brands are trying to help: they're telling us to buy fewer but better-quality garments that will last longer. Which is commendable. But it doesn't scratch that itch of wanting new things. Perhaps our salvation is the rise of initiatives such as Atelier & Repairs, a cool LA studio that twists customers' clothes into fresh pieces by adding denim patches to trousers or gingham pockets to shirts. Everything old is new again, and all that.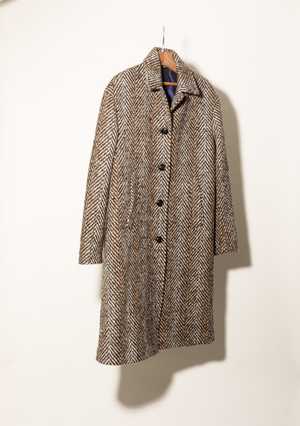 Drumohr, Italy
This unfussy herringbone women's overcoat is made from virgin wool. drumohr.com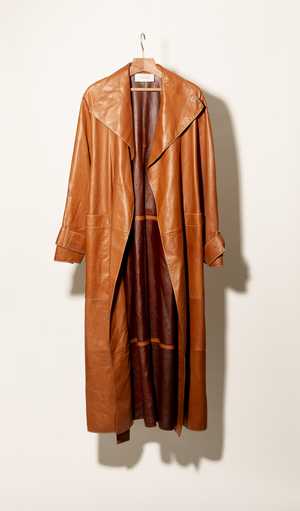 Pringle of Scotland, UK
Made in Italy from buttery-soft plongé leather.
pringlescotland.com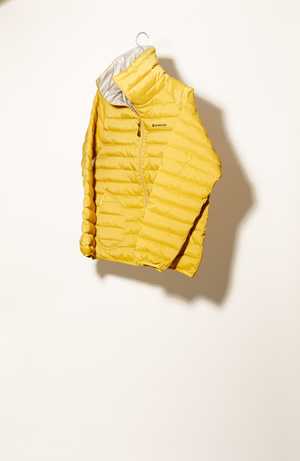 Chari&Co, US
A sturdy puffer jacket is essential; this sunny colour lifts the look.
chariandco.jp
Kestin Hare, UK
We all need a cord coat in our lives; this is a good one.
kestinhare.com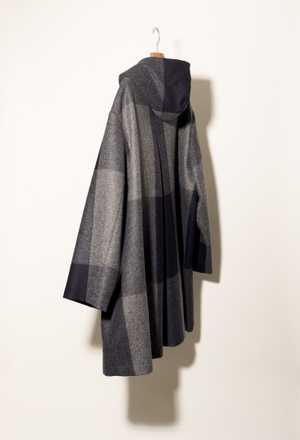 Cini, Italy
The checked Ardego model is made in Italy and has a roomy fit.
cinivenezia.it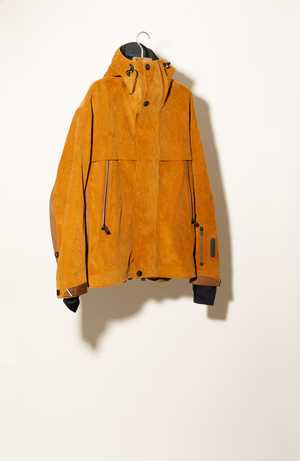 Moncler, Italy
This velvet ski jacket comes from Moncler's Grenoble line.
moncler.com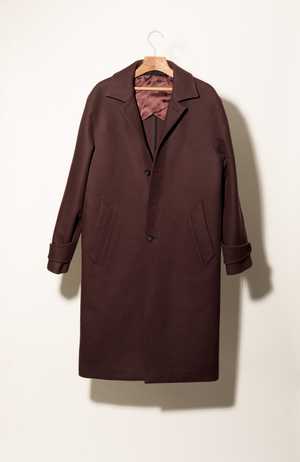 Officine Générale, France
This burgundy Italian-wool number oozes Parisian style.
officinegenerale.com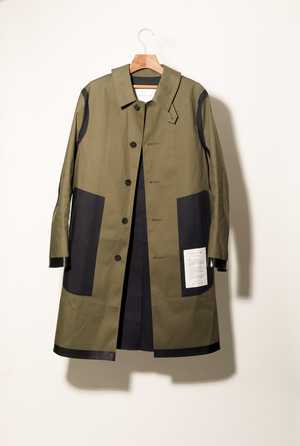 Mackintosh, UK
Opt for something playful like this "inside out" waterproof.
mackintosh.com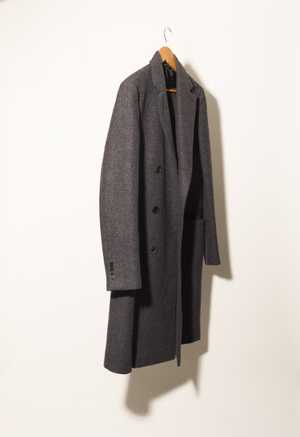 Hermès,, France
It's tough to top an Hermès coat. Case in point: this double-breasted taupe design.
hermes.com