At this time of year revelries often end up in calls for a song and one more drink. And whether you like a hearty chorus or to be left alone in a darkened booth, the piano bar can be the final stop on many a glorious night out. Play it again, Sam, Maggie, Rob...
Deep in the basement of 15 Bligh Street in Sydney's cbd, Restaurant Hubert is laid out, as manager Anthony Moore notes, "like a classic cabaret theatre". There are red drapes, dripping candles, waiters sporting bow ties and much postwar European charm. Adding live music, then, was only natural. On Wednesdays and Thursdays the restaurant, which serves an innovative take on French cuisine (think smoked pig's head; roasted snails with XO sauce), hosts a jazz band. "The first time someone walks into Hubert it's like they are Owen Wilson, mouth agape, stumbling into a 1920s Paris salon," says Hubert's resident pianist Andrew Scott, referring to the Woody Allen movie Midnight in Paris. "Many of the influences are from the old world: mid-1900s France with a stopover in New York may sum it up." Though most punters come here for the food, the music adds a certain je ne sais quoi. It makes the atmosphere, as Scott says, upbeat, celebratory and "even a little loose".
Most played song: "River's Invitation" by Stanley Turrentine
---
Lobster Bar and Grill
Hong Kong
It's not a surprise to bump into some of Hong Kong's top barristers, diplomats and game-changers at Lobster Bar and Grill in Admiralty. Under the roof of Island Shangri-La hotel, this bar woos guests with its indulgent seafood menu and world-famous cocktail selection. "That's why we have regulars who come here so often they end up knowing all the musicians and bartenders," says bar manager Anne-Sophie Cros, whose team keeps its keen eyes on every newcomer (as well as remembering each regular's preference by heart). During the day, the mood may be quite formal – as plenty of business tête-à-têtes take place in these dark wooden interiors decked out in Edwardian-style velvet furnishings. But the vibe quickly warms up as soon as the band sets the tone at night. High-quality cocktail bars may be proliferating in the city but few succeed quite like Lobster Bar at mixing music into a soothing atmosphere.
Most requested song: "Fly Me to the Moon" by Frank Sinatra
---
Arthur Satyan's fingers move in a ripple across the upright Yamaha piano keys. On the chequered bar floor, the crowd wiggle their shoulders; couples clasp hands tightly and lean closer together. Art deco-style interiors, low lighting and a 120-bottle-strong whisky selection complete the scene at Salon Beyrouth, where the resident piano is the centrepiece of weekly jazz nights. The sophisticated venue's co-founder, Raya Kazoun, grew fond of Parisian caves à jazz – tiny saloons where wine and soft piano music combine to sultry effect – during her 10 years living in the French capital. In December 2016, Kazoun and her partner Moustafa Makky completed the renovation of a 1940s house in Ras Beirut, an eclectic district home to intellectuals, writers and artists, and Salon Beyrouth was born. "We put together elements here that we really loved and were convinced about," says Kazoun. "It wasn't a proper market study that we did, it was out of passion." Playing tonight is Satyan, an Armenian jazz pianist and composer who often performs at Salon Beyrouth. He believes the venue is crucial to keeping the jazz scene in Lebanon alive. "Lots of jazz clubs [in Lebanon] have closed and young people are not really interested," he says. "But Salon Beyrouth is the club that is devoted to it."
Most played song: "Solar" by The Miles Davis Quintet
---
The Big Apple may be marked by constant change but the Upper East Side remains a defiant symbol of old New York with all its dressed-up trappings. No establishment embodies that rarefied world quite like The Carlyle. The hotel's piano bar, Bemelmans, is perpetually cloaked in the golden light that illuminates the colourful 1940s murals by children's illustrator Ludwig Bemelmans (after whom the bar is named). Every day, as afternoon segues into evening, a rotating crop of piano players take their seats from 17.30 to play for the great and the good propped up at the bar or sat around tables (no table reservation or jacket is required, unlike the hotel's cabaret-leaning Café Carlyle). Among the pianists are Rob Mosci and Earl Rose, who has tinkered on the keys for more than two decades. The players take requests and the music leans towards jazz from the great American songbook; think the likes of Cole Porter and Gershwin accompanied by a classic martini.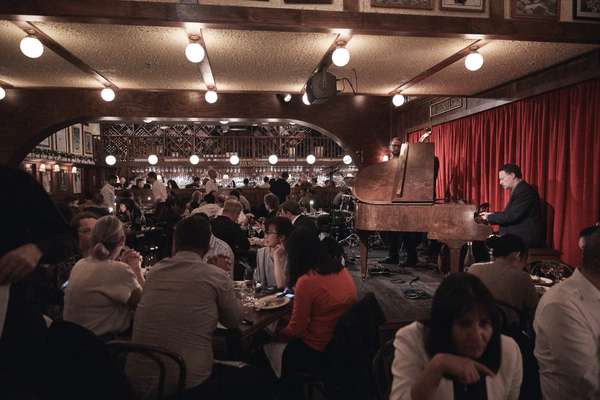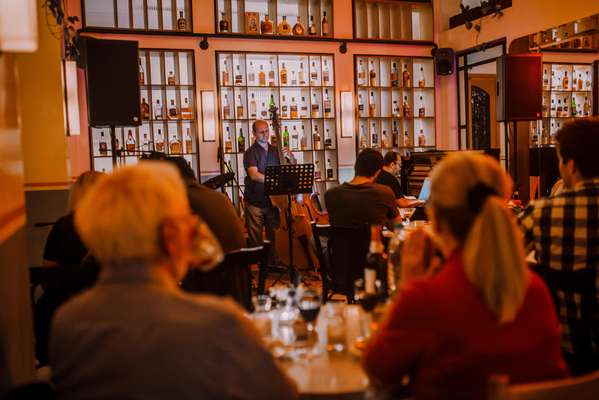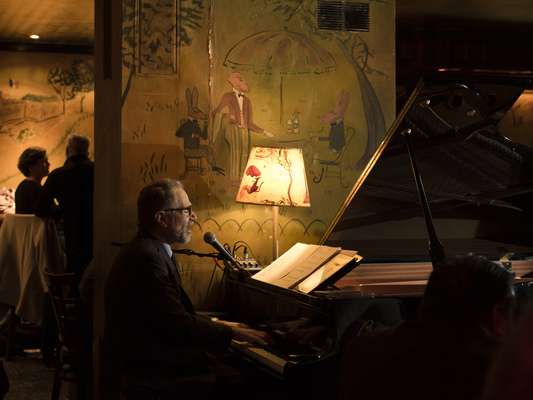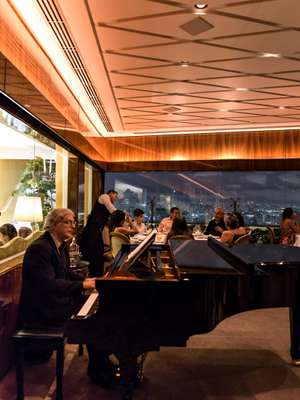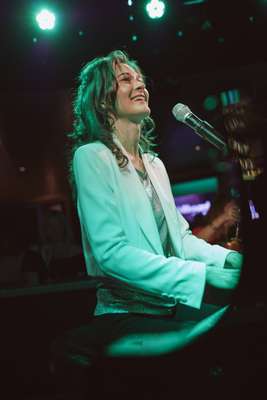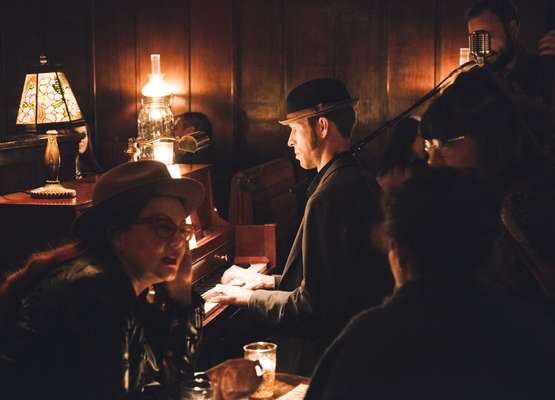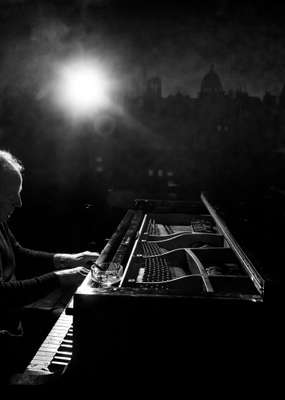 Most requested song: "New York, New York" by Frank Sinatra
---
"I consider this to be the most enjoyable gig I've had in my long career," says Maggie Herron, who plays piano four nights a week at Lewers Lounge – "the sweetest spot in Honolulu." This dimly lit piano bar sits in Halekulani, an upmarket hotel that opened in 1907 as a humble beachfront house and five bungalows. Today it ranks as the most exclusive lodging in Waikiki. Herron's musical journey took her from Muskegon, Michigan (where she grew up as one of 12 children) to Seattle, where the gloomy weather pushed her towards the Pacific and a new life in Hawaii. She's now been "living, writing, swimming, recording and performing", on Oahu, Lanai and Hawaii's Big Island for decades. Herron has opened concerts for legends such as Dave Brubeck, recorded with the likes of luminary bassist Brian Bromberg and won awards for her own recordings. She's been playing at Lewers Lounge for seven years, where her instrument is a 2.1 metre Steinway – "a joy to play". She is ably supported by two stellar musicians: Dean Taba on bass and Rocky Holmes on woodwind. The management, she says, "are always kind, supportive and appreciative of the music," while the bar staff "treat the musicians like family. For people who want to hear the jazz standards played by seasoned musicians, there is no place comparable to Lewers Lounge."
Favourite song to play: "I Thought About You" by Billie Holiday
---
"There's a freedom in doing your work in a big family," says pianist Daniel Casaniga, perched at his usual spot inside rooftop restaurant Terraço Itália. Set atop one of the landmarks of Brazilian architecture – the lanky Edificio Itália – this Italian restaurant has been run by the Comolatti family since 1967. Casaniga (who is of Italian descent himself) has been entertaining diners here with his music for the past 16 years. With its ruffled cream lampshades, crystal chandeliers and gaudy gold-rimmed chairs, the restaurant's atmosphere may border on naff but it's undeniable that this Paulistano institution brings a sense of occasion to both its staff and guests. "Every other night I'm playing John Legend for someone who chooses this spot to ask his girl to marry him," says Casaniga with a smile. From proposals and christenings to 80th birthdays and bar mitzvahs, he has a repertoire of "romantic" music mixed with Brazilian bossa nova that caters to an audience here to be wowed. A spectacular night-time view of the city from the 46-storey skyscraper, which was one of South America's tallest when it was built in 1965, may have become more of the main attraction today, yet Casaniga still sits centre stage. "We get fewer song requests than we used to, most people come for the view and to take a picture," says Casaniga. "But wouldn't it feel empty without this grand piano?"
Most requested song: "The Girl From Ipanema" by Antônio Carlos Jobim
---
Billboard Onboard
Holland America Oosterdam
Is a cruise ship even a real cruise ship without a piano bar? The cliché of garish onboard entertainment was born from the idea of the pianist at sea, crooning night-in, night-out to a captive audience keen for congas. Yet for the Holland America Line that old-school tradition is in need of a shake-up. Below deck on the Oosterdam, bathed in greenish light, two grand pianos have been set up to face each other inside the Billboard Onboard bar to carry a touch of the mainland onto this floating, self-contained organism. "What we're trying to do is take what people would see in the real world and bring it on the ship," says the company's VP of entertainment and enrichment Bill Prince. "I don't like it to be cheesy. I want it to be good."
A partnership with Billboard magazine may mean more chart-toppers feature on the line-up but certain things have remained comfortably familiar. There's themed 1970s and 1980s nights and a (still often silver-haired) clientele sitting on a wraparound bar to get as close to the action as possible. Pianists stay on board for up to four months at a time, during which, luckily, they're allowed repeats of the repertoire. "Being a musician at sea is quite a remarkable life," says pianist Will Davis. "It typically feels the same as playing piano on land – with an exceptional dip or sway that is not derived by alcohol."
Most played song: "Piano Man" by Billy Joel
---
César David Tejero Sánchez stands at the bar his father Antón inaugurated back in 1979, sneaking sips from a neat Glenrothes whisky between kisses, hugs and firm handshakes afforded to familiar punters pouring through his door. It's 00.30 on a Thursday and, while Toni2 opened an hour ago, the queue on the pavement already goes well beyond the 120-person capacity inside. The lion's share of tonight's mirthful herd huddle around the grand piano, belting out a medley of body-swaying classics, tender ballads and beloved Broadway hits. "A piano bar means participation," declares Sánchez as the entire room croons to the chorus of Nino Bravo's "Noelia". "If people aren't singing, it's just a bar with a piano." This is definitely a communal effort – issues of age, class or attire are merrily drowned out by a shared fancy for song. If you've ever wondered what a Spanish family Christmas sounds like, Toni2 is as immersive an answer as you'll get.
The fast-talking, suit-wearing proprietor has worked here since he was 13, ushering in only two changes when he took over in 2004. The dress code was loosened (now the only prerequisite for entry is a friendly, respectful attitude) and pianists were instructed to relax their song sheets with more international hits, as well as being asked to "read the room" when it comes to playing them. "Every type of music has its moment," affirms Sánchez. "My waiters never talk politics, football or religion – we want to ensure everybody gets along." There's no exact science to the euphoria here but at 6.30, as the last revellers file out, all of them can attest to the unifying power of a good old-fashioned, full-throated singalong.
Most played song: "El Rey" by Vicente Fernández
---
The Varnish isn't a piano bar, it's a little too hush-hush for that – hidden away in the back of Cole's, the oldest public house in Los Angeles, dating from 1908 (think red leather banquettes and faded pictures on the wall). The mood changes dramatically once you step through the door at the back and enter The Varnish, a dimly lit, speakeasy-style bar that seeks to recreate the louche days of the 1920s (minus the smoke, of course). Sunday to Wednesday, from 21.00 until 00.30, jazz emanates from the bar's piano. The song selection is influenced by the likes of Thelonious Monk and Ahmad Jamal. More often than not it's played by music curator Marc Gasway, who recently recorded a live album of his own material at the venue. There's not really a get-up-and-dance or singalong vibe here, rather the perfect low-key atmosphere that's designed to maximise the appreciation of cocktails (which is why people gravitate here in the first place). So what to drink? Tipples are made with hand-cut ice but the standout for general manager Bryan Tetorakis is the "cold and very clean" gin martini. "Like the music, it has to have a balance and a mood," he says.
Favourite song to play: "You're Gonna Make Me Lonesome When You Go" by Bob Dylan
---
At the foot of the stairway down to the basement of Parisian club Chez Castel is a tiny, smoky, dark room. Inside is a grand piano, free for anybody to play. Many of those who come here to light up attempt a ritournelle while their cigarettes burn away in an ashtray. The Kawai piano was offered to the club's founder Jean Castel in the early 1980s by none other than legendary French singer Serge Gainsbourg. Musicians including Jacques Dutronc and Françoise Hardy regularly played here at the time and often ended up hanging around for the entire night. The piano itself still bears the scars of those evenings: the pockmarks on the highest keys are, in fact, the traces left by Gainsbourg's Gitanes, which he never stopped chain-smoking while playing.
After sitting here for years, the piano will soon be taken away to be repaired. Chez Castel has recently installed a new one in the foyer of the restaurant on the ground floor, where every Tuesday a pianist plays a set and punters are encouraged to join in. No fresh piano, though, will ever sound quite as nostalgic as these smoke-stained keys.
Most played song: "J'aime les Filles" by Jacques Dutronc